Hot new Caribbean wellness destination The Point at Petite Calivigny, is Grenada's exclusive retreat oozing grown-up glamour. DOSE writer Rosie reports back on her stay…
Perched on top of a hill in an exclusive bay overlooking dazzling blue waters, hot new Caribbean wellness destination The Point at Petite Calivigny couldn't be in more of a prime position.
Sufficiently secluded to allow guests to escape for private retreats, the beach can be reached in a matter of moments – with shuttle service to secret beach bars only boats can access. A grown-up, suite-only resort offering a fully bespoke approach, Grenada just got a whole lot more glamorous with this latest addition to its villa portfolio.
THE POINT CARIBBEAN – A HOT NEW WELLNESS DESTINATION
PICTURE-PERFECT VIEWS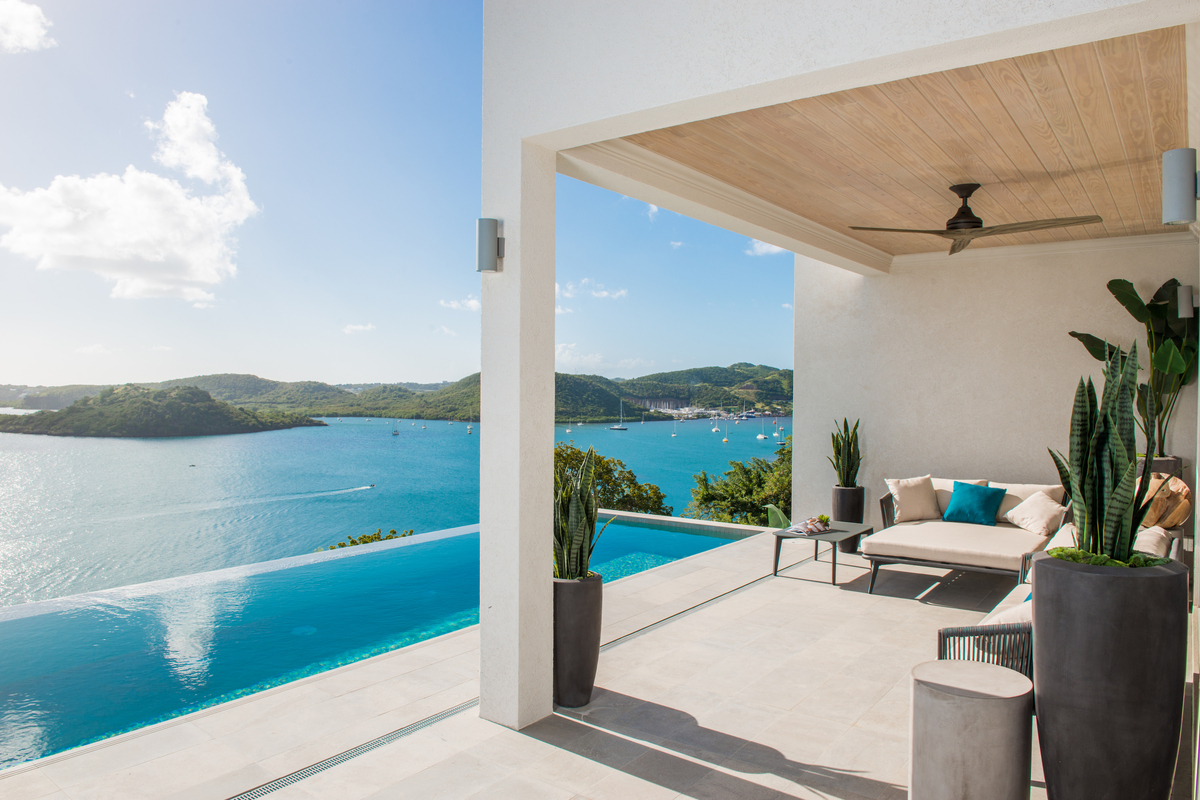 The Point's location on top of a hill affords panoramic views of bright blue water with lush green islands beyond: we challenge you to find a more picture-perfect view in the Caribbean. Some suites even feature infinity pools that blend into the dazzling sea, our favourite spot from which to enjoy spectacular sunsets.
The property also has two communal pools, where yoga classes can be arranged on the pool deck: if the scenery wasn't enough to make this one of the most memorable classes you'll ever take, the quality of teaching will make it an unforgettable experience. Having built a reputation as a renowned instructor in Miami, Aileen will take you through a bespoke practice tailored to your level and requirements. Expect a deep, personalised session that reflects the very high bar that The Point sets for the services it offers.
SUITE SECLUSION

As an all-suite property, guests at The Point have the best of both worlds: the option for complete privacy, or to get out and about and explore the island. Suites and villas are equipped with state-of-the-art kitchens stocked with essentials chosen by you in advance of your visit – or opt to have a private chef come and cook a meal, a great option if you're visiting as a group.
With no on-site restaurant, guests who are following bespoke nutrition plans developed by the property's wellness team are spared of any temptation – meals are delivered to your door to enjoy either in the dining area of your suite, or al fresco on the balcony.
For those who wish to sample the spice island's famous cuisine, your concierge will take care of reservations and recommend must-have dishes – our grilled 'lamby' at a nearby beach restaurant was exquisite, a fish we'd have never known about were it not for our concierge politely explaining that 'lamb' and 'lamby' are two very different things!
LIME AND DINE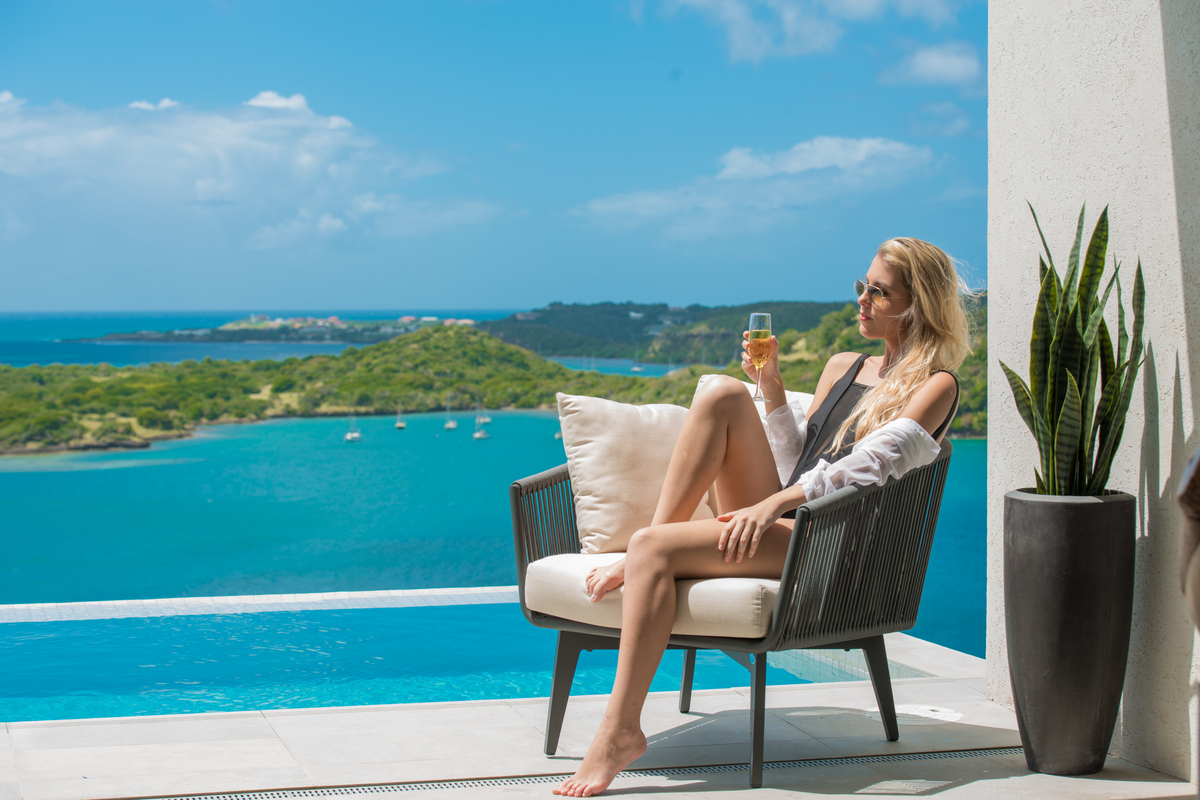 In Grenada, people love to 'lime' – a term that loosely translates to hanging out and soaking up the scenery. The island is studded with beach bars and rum shacks, and The Point's legendary boat captain Bonesy will be glad to take you out on the resort's speedboat to visit the most legendary venues – many of which can only be reached by boat.
You might lose count of how many rum punches you knock back during the resort's infamous Bay Bar Crawl – if you can remember your night after a shot or two of 'under the counter', we salute you. Fortunately your concierge knows all the tricks of the trade – fresh coconut water will be waiting in your suite to ward off any impending hangovers.
A BESPOKE APPROACH TO WELLNESS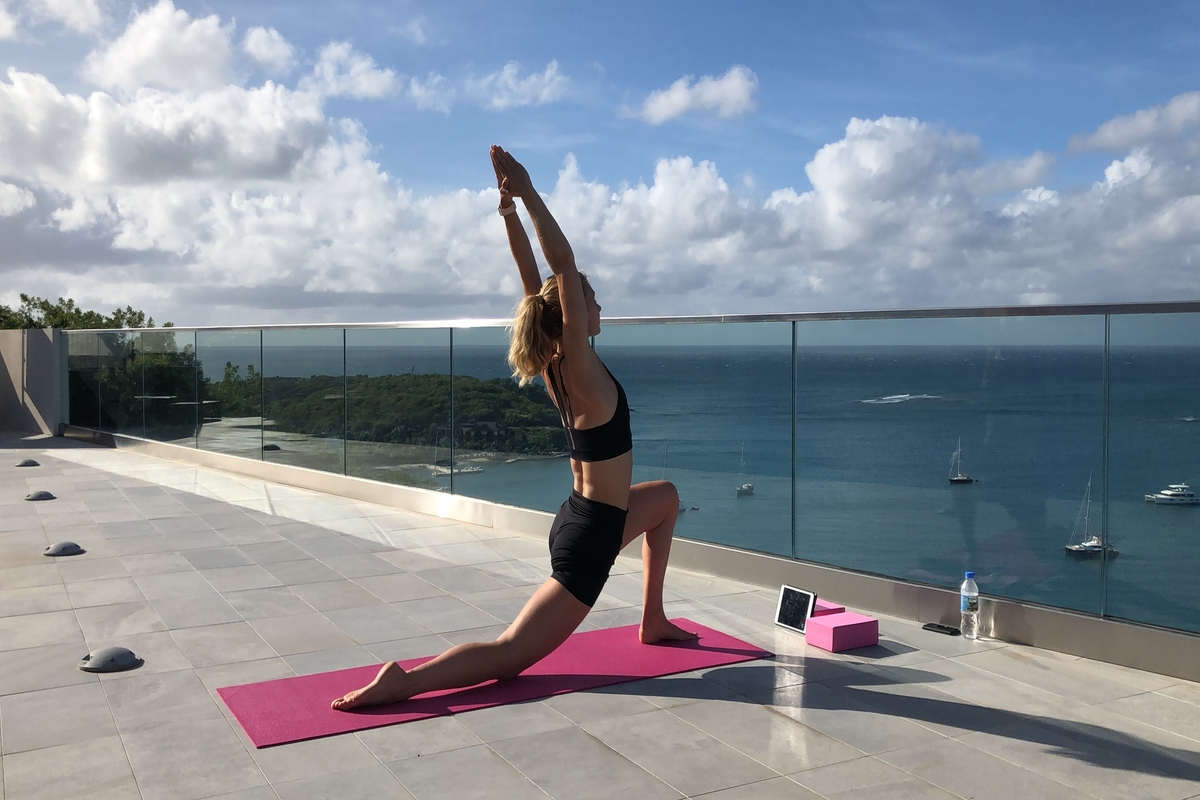 Although The Point Caribbean offers exceptional wellness programmes for those who are so inclined, it manages to avoid the sterile, insipid atmosphere that can be associated with health resorts. Recognising that wellness can mean different things to different people – even among couples and families – the owners opted for a bespoke approach so that each guest can make the most of their holiday. Being a beach bum whose long-suffering other half is allergic to the sun, this couldn't have been more of a blessing.
Whether you prefer to watch the ships go by from your balcony, take a kayak to explore the nearby bays, or trek through the jungle, your stay will be customised so that it is perfect for you. As a boutique resort with just 3 three-bedroom villas with private swimming pools and 12 two-bedroom suites sharing two swimming pools, there will only ever be a handful of other guests at The Point, allowing your concierge to devote their time to fulfilling your every need.
A DREAM HOME AWAY FROM HOME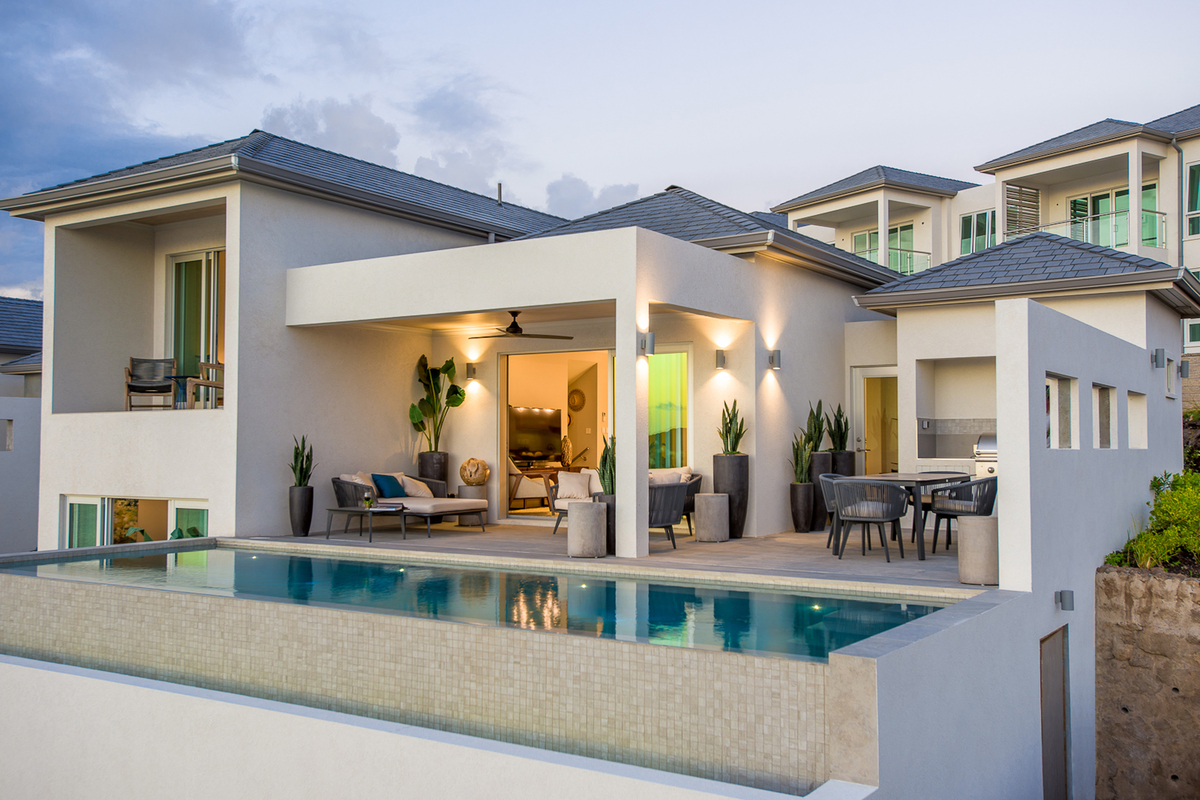 Suites at The Point are designed as holiday homes so that guests can have access to home comforts whilst on holiday: think huge TVs with Netflix and Prime Video, washing machines and the best wi-fi we found anywhere on the island.
For those working remotely, the resort is offering a dangerously good deal to tempt you to relocate: one week free for bookings of 4 weeks or more for stays up to 19 December 2021. Additionally, resort credits of up to US$200 are offered for provisioning your suite or villa when you stay for up to 21 nights.
Rates at The Point Caribbean start from US$550 per night for two-bedroom suites and from US$1200 per night for three-bedroom villas.
For more information visit www.pointcalivignyparadise.com
By Rosie
Get your weekly DOSE fix here: SIGN UP FOR OUR NEWSLETTER