In order to succeed in the fitness industry, it's not just about being the best personal trainer or having the most-followed six pack on Instagram. It requires both business acumen and fitness expertise, a combination that surprisingly few people have mastered.
Rosie met the couple who founded Digme Fitness to find out how this hybrid skillset has enabled them to build a thriving business in a notoriously tough industry – alongside running ultra marathons and bringing up two young boys…
The term 'power couple' in a fitness context might evoke images of ripped bodybuilders and bikini competitors, rather than a former lawyer and ex-hedge fund manager. But for Caoimhe and Geoff Bamber, a background in business has given them considerable strategic advantage over other fitness studio owners.
I'm tucking into pizza for lunch with the Digme Fitness Founder and CEO, the former a mother of two and the latter a bespectacled, inquisitive physicist by training, who also holds an MBA from Stanford. If an outsider were to observe the scene, they'd be forgiven for not immediately assuming that this couple has completed multiple Ironmans, ultra marathons and other endurance events.
But if you've ever been in a Ride class with Caoimhe or Geoff, you'd know not to underestimate them. Last weekend, Caoimhe was averaging triple the number of watts on the bike as me – and simultaneously cheering the rest of the class on. One thing's for sure: this modest, down-to-earth pair is one of the fitness industry's biggest power couples.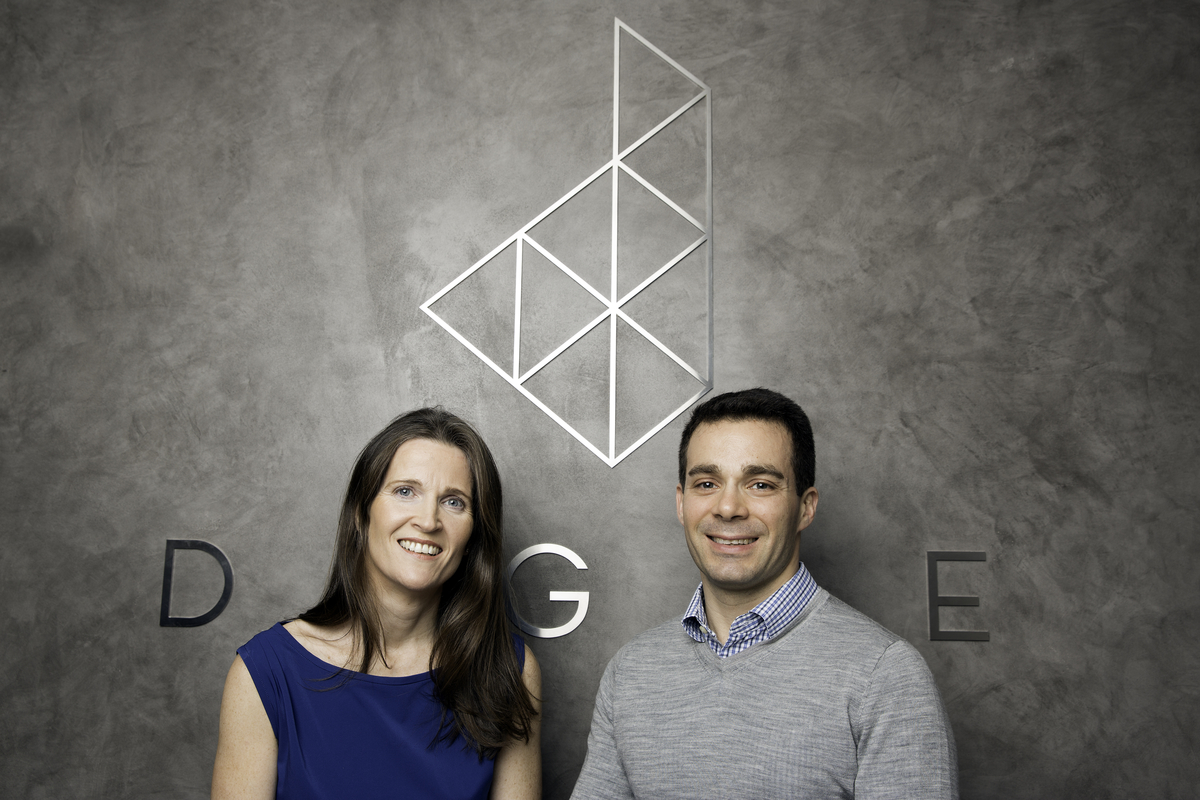 "It's a surprisingly rare combination," explains Caoimhe in relation to their status as self-confessed "fitness nuts" as well as entrepreneurs. "You often see people who are absolutely superb trainers who decide to set up their own thing, or business-minded people who launch a studio without being really tapped into fitness. But to succeed, you need a bit of both."
Even with these vital ingredients, success is far from guaranteed. Geoff explains, "You need three main things: passion, fortitude, and vision." These are traits that Caoimhe and Geoff seem to have in abundance – so much so that they've had to introduce a 10pm curfew in the evenings to curtail Digme-related chat. "We have so many ideas that we could stay up all night talking about them – but we need to make time for ourselves too," admits Caoimhe.
Their attitude is infectious: while the couple is fully plugged into the business, attending regular classes alongside working full-time on business development, Digme's staff, trainers and customers show just as much commitment to building the brand's reputation. They tell me about the overwhelming response rates to a recent survey on expansion plans, about customers who have become staff or investors, and about the countless number of times Caoimhe has been stopped in the local supermarket by a regular wanting to give feedback. "We are always trying to improve," explains Geoff. "We feel so lucky to have created an environment in which that dedication is reciprocated."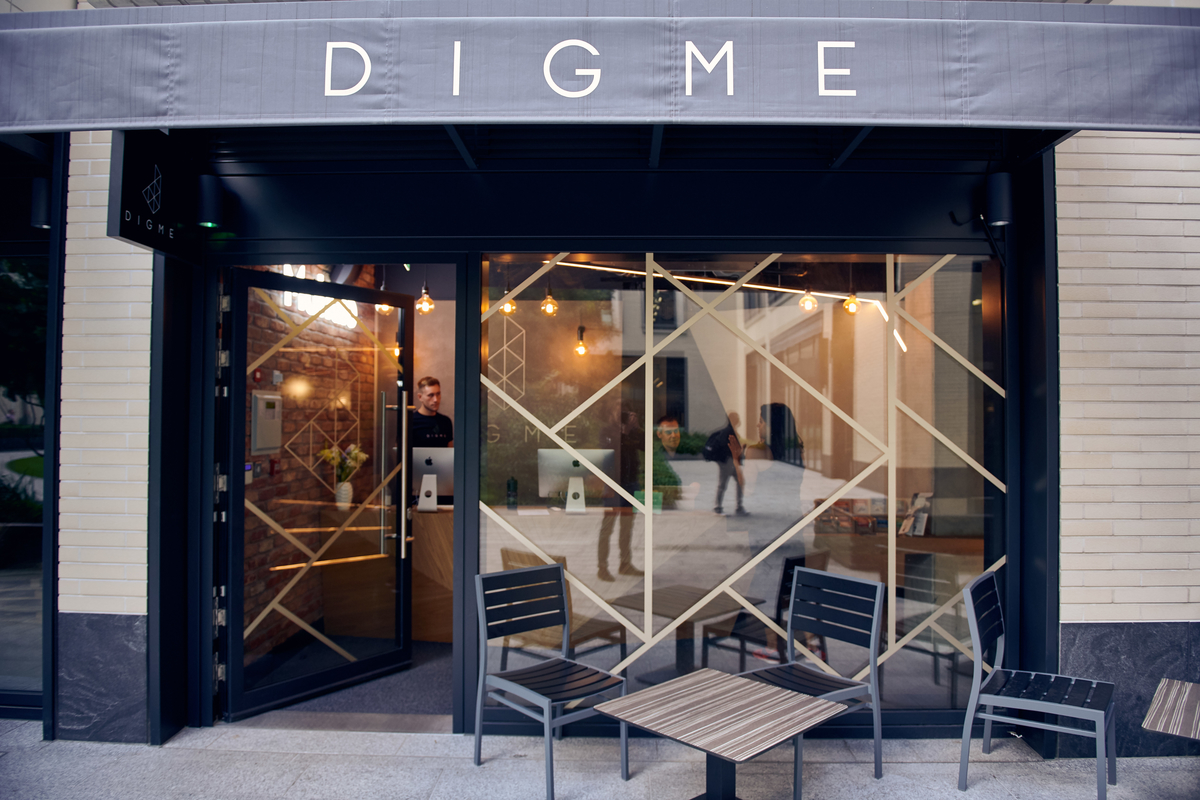 So what is next for Digme? The brand recently acquired Ealing studio Tribeca, which will become its sixth site alongside studios in Richmond, Moorgate, Blackfriars, Rathbone Square and Oxford. As a successful studio in its own right with a strong brand in the local community, Geoff and Caoimhe are conscious to respect this and plan a gradual integration, in a similar way to their previous acquisition of Pure Ride, which became Digme's Moorgate site.
If running a growing fitness business and being parents of two young boys wasn't enough, both Caoimhe and Geoff are planning yet more fitness challenges this year: Caoimhe is racing the London Marathon in April and is starting to ramp up her training for that, while Geoff plans to do a marathon in the autumn. When I ask how on earth they juggle it all, Caoimhe laughs, "We have to plan our days and weeks well! We find ways to make it work – getting a spin class done at 06.30am, or running with the kids in the pram (which they love, by the way!). It's not always pretty but I've regretted precisely 0% of workouts done." Now that's what you call discipline.
Feeling inspired? Read on to find out more about Caoimhe and Geoff's fitness and business journey…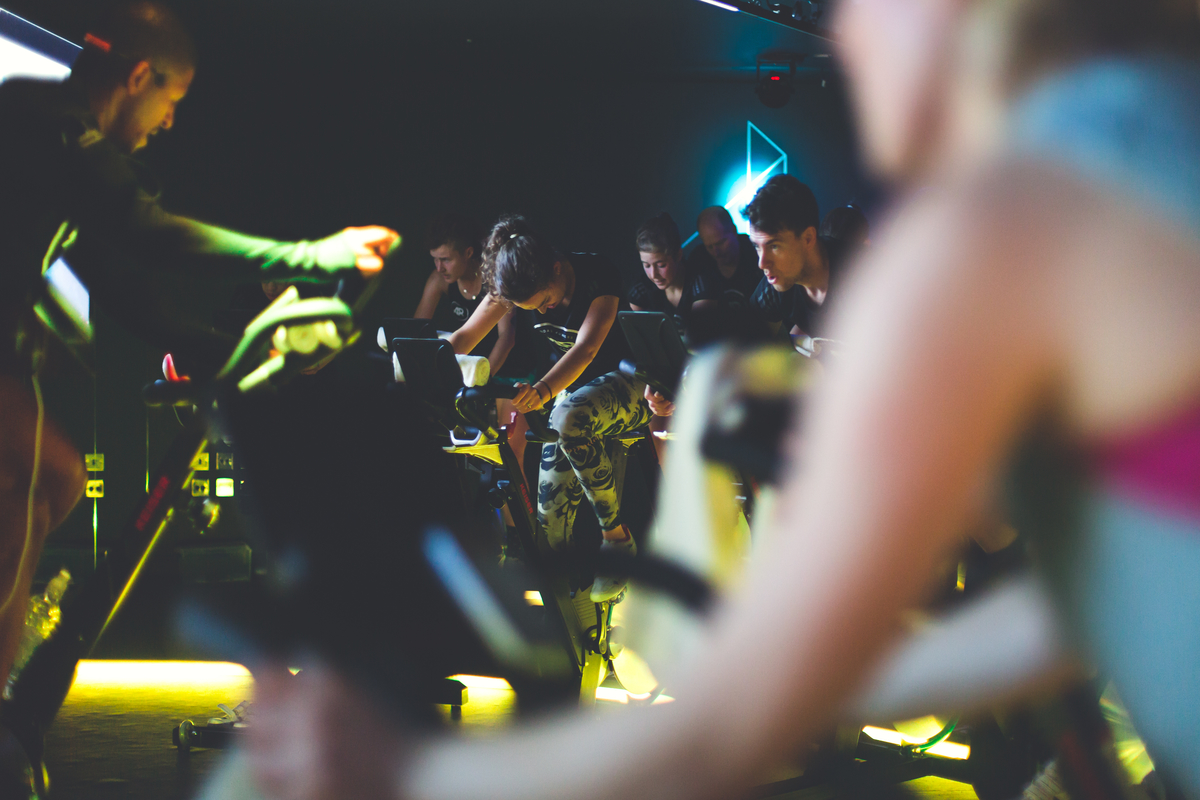 Was it a tough decision to leave the security of a successful career in law and take the risk of running your own business?
Caiomhe: I absolutely loved my career in the City. When I went on maternity leave with Alex, our eldest, I had fully intended to return to my old role. This was probably the first time I had ever fully switched off from work. I remember running in Richmond Park one day (with Alex in the pram) and just having that moment of absolute clarity: I wasn't going back, I was going to do something in fitness, and would a spin studio be viable? I wasn't sure what to expect when I revealed this to Geoff when he got home from work that night! But he loved the idea and we started work on a business plan.
Digme is one of the most ahead-of-the-curve fitness studios in London – what do you see emerging as key trends in the boutique fitness scene over the next few years?
Geoff: Our sector is very noisy, with so many competitors scrambling for air time. Brand strength and being an authority in your concept speciality will be crucial for success. Authenticity of workouts will become increasingly important – consumers are becoming more well-read on what is and is not an effective workout, and if you're charging a handsome price for your sessions you'd better be delivering good value for money.
You've competed in some phenomenal endurance events in the past (Ironman, Comrades Ultra…) – how do Digme classes support your training? Do you have any advice for people looking to embark on a fitness challenge?
Both: Planning prevents piss poor performance! Get your goal out there, give yourself enough time to prepare and plan, and hold yourself accountable. Also, just enjoy the journey. It's your spare time; it's supposed to be fun. Have a laugh along the way. Taking something seriously and having fun don't have to be mutually exclusive.
Some of your classes have a 'Summary Board' – we've seen your names at the top a few times! Are you naturally competitive? Is that what inspired you to enter – and make it to the finish line of – these events?
Caoimhe: I am a naturally competitive person, Geoff says I'm the most competitive person he's ever met! But that's not what inspired the Summary Board. Indeed, the Summary Board doesn't rank riders, it just lists them in bike order. The data is there in classes as a tool for customers to track their progress over time and to give themselves the extra push in a class. It's not about competing against the person next to you, it's about being a better version of you. Digme is all about being an agent for personal change – whether it's losing weight, reducing stress, looking healthier, improving athletic performance or simply releasing a legal endorphin-driven high.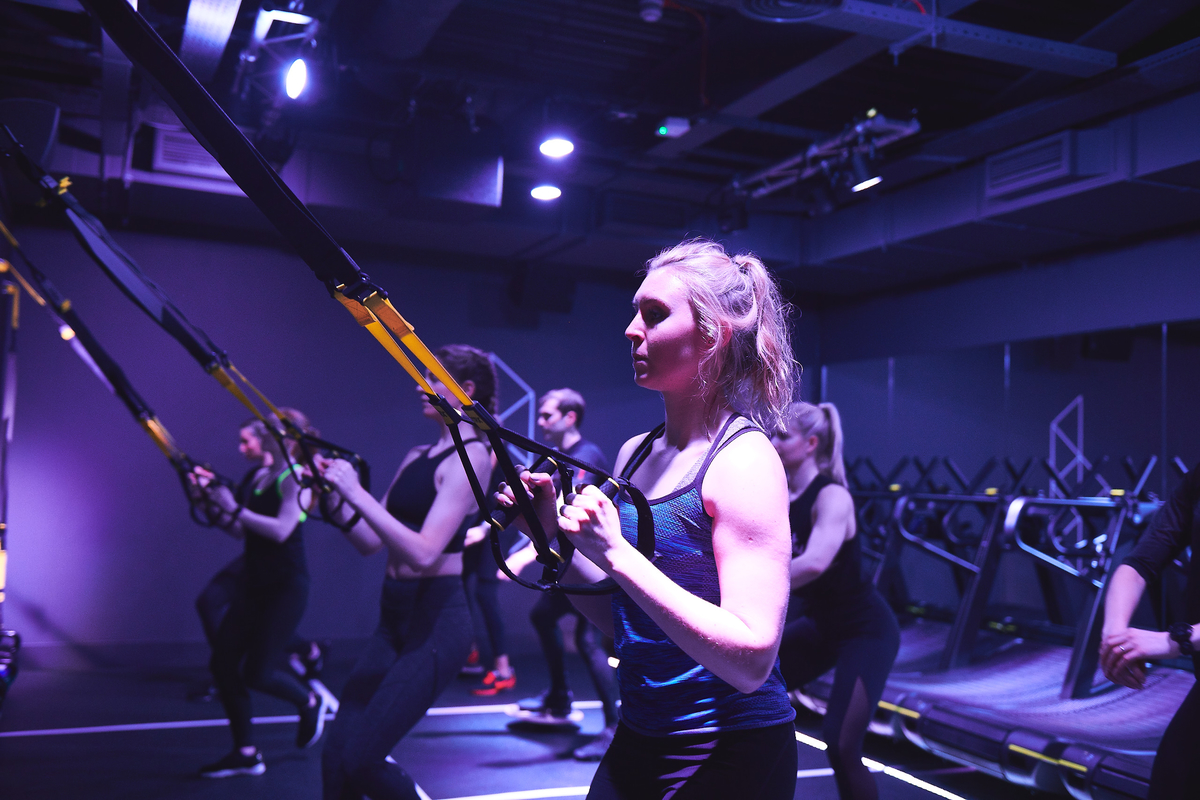 In your opinion, how important is community/a strong support network in achieving your fitness goals?
Caoimhe: At Digme, community is everything! We love hearing member stories of fitness and health improvements, we love the friendships formed from sharing classes together, we love bumping into spinning buddies in Waitrose and sharing stories about an evil class we did at 06.30am or the funniest fancy dress at our party ride, Beats n Cleats.
Geoff and I met at the gym, and if we could summarise Digme's mission in a single statement it would be to bring the love of fitness to the world. Fitness should be fun. It should be sociable. It should create memories and take you places. It should enable you do things you couldn't do before and make you feel superhuman. It's not something that should be suffered, it should be cherished.
When you're not training, what's your favourite thing to do/eat/enjoy?
Both: We love the cinema, but we don't get to go very often! We mostly love going out for dinner as a couple these days. When we're together as a family we play in the parks a lot. The boys particularly love rugby!
What has been the best investment you've ever made in your health/fitness/wellbeing?
I guess I get free spin and HIIT classes with the best instructors in the UK now, so setting up Digme?!
Digme Fitness sessions include HIIT (Matrix) and spin (Ride) at several locations in London and Oxford. Book now.
Get your weekly DOSE fix here: SIGN UP FOR OUR NEWSLETTER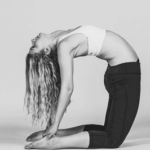 After graduating from Cambridge University with a triple First, Rosie decided to pursue a career in the fitness industry rather than follow the traditional path of her peers in investment banking. Unable to shake off the fast-paced routine she developed in her City job, she achieves balance by winding down in yoga sessions, escaping on fitness retreats, and going for extended brunches that somehow seem to wind up in a hidden gem of a cocktail bar.