A new artificial wave off the M5 offers perfect surf conditions all year round. Sophie Everard reports back on her experience of 'The Wave' – an inland surfing mecca in Bristol that's expected to launch in London in 2023…
THE WAVE BRISTOL
The Wave is the first artificial surfing facility utilising Wavegarden technology to open to the general public. The £25 million project was 10 years in the making and the opening has generated international and mainstream news coverage. The timing couldn't be better with surfing set to be included in the Tokyo Olympics. All eyes are on the sport as the 2020 fitness trend to watch.
Earlier this year The Wave announced a new location in London's Lee Valley. A site scheduled to open in 2023. This would bring surfing to the land-locked London masses, a near radical vision of surfing's urban future.
Situated in a 75 acre site, The Wave generates over 1,000 quality waves per hour. I went to experience it for myself at the soft-launch that included British pros and social projects including the Devon based girl's surfing group Wave Wahines.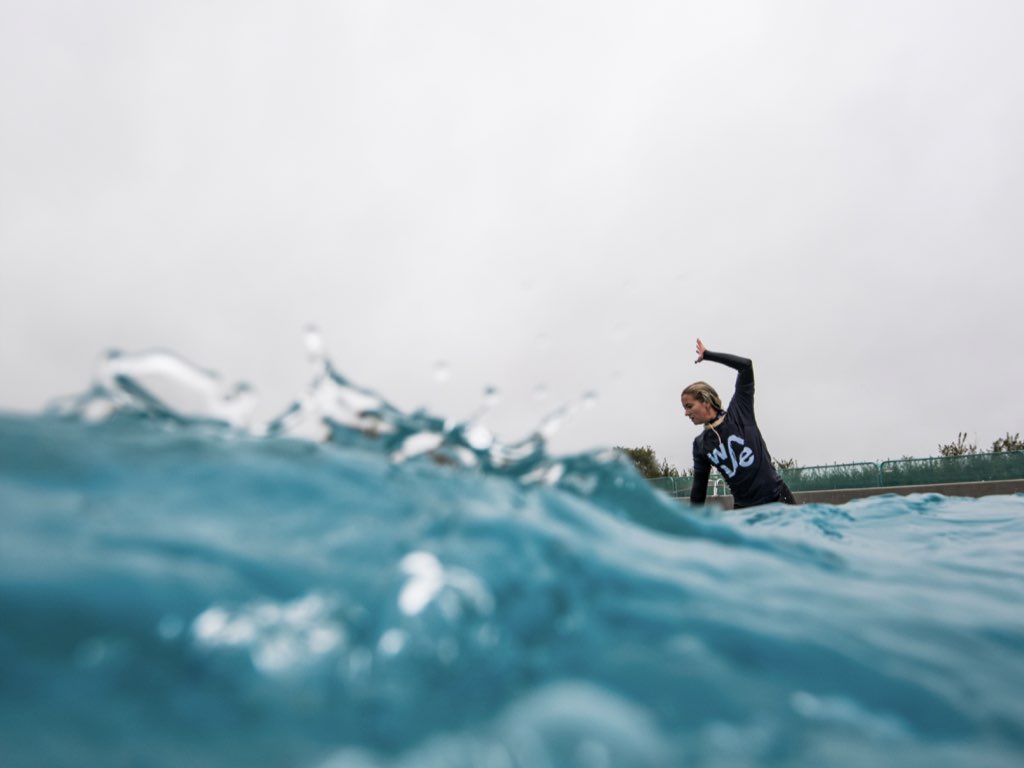 FACILILITY
The facility (still somewhat a work in progress) is impressive from the entrance. Welcoming, friendly staff are on hand to sign people in and provide information. An impressive club house with on-site restaurant and café, shop and window view of the main event make it a one-stop inland surfing mecca. It's a surreal and jaw-dropping experience on the deck looking down at the breaking waves and surfers below. It clearly caters to all levels with well-defined zones for beginners through to experienced surfers.
With some time to explore the on-site facilities, I fuelled up for my surf by chowing down on delicious, vegetarian food and killer coffee. Stopping by for a meal pre-or post-surf at The Wave (or for an après beer) forms part of a fun day experience. I can see how the bar could be a popping-spot for parties, and it'll be interesting to see what events The Wave will be hosting in the future.
The well-stocked shop with wetsuits and surfboards, branded shop bags and more make for a fun browse.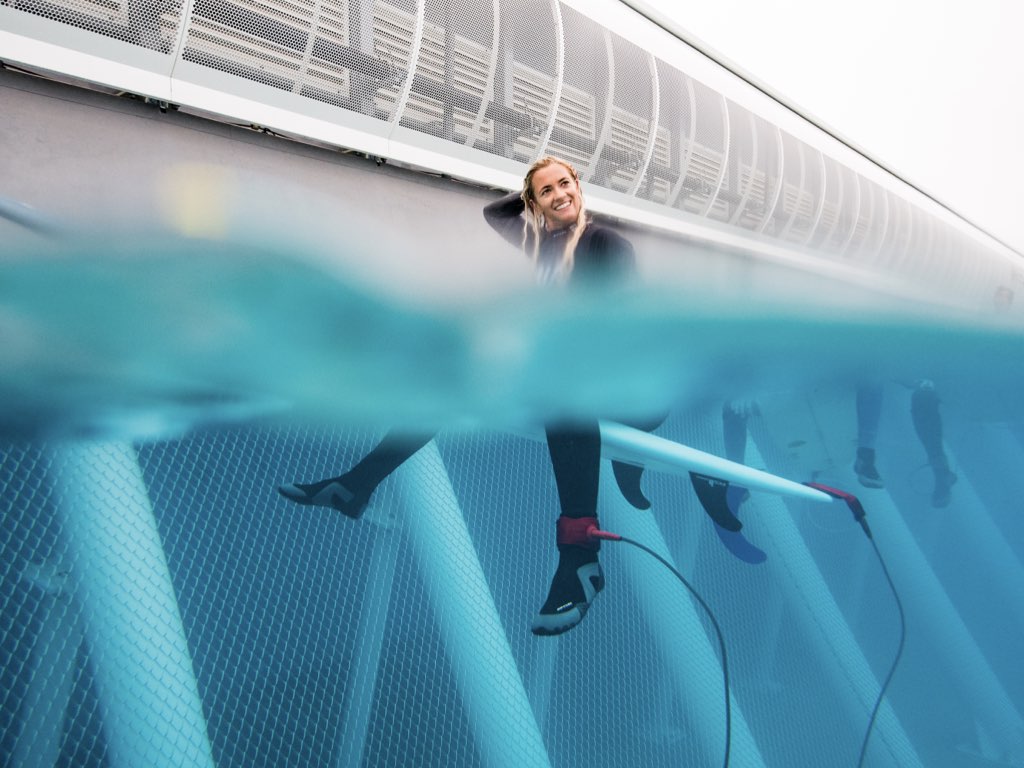 SURFING
Booked with the advanced left group, I headed to the board-room where a massive array of hard and soft boards including designs by infamous British pro, champion and shaper Ben Skinner await on-site for participants. After choosing a board and changing into my jazzy branded rash vest and booties, I was ready to surf and excited to finally be getting in the water.
Our "guide" clearly explained exactly how The Wave works, how we should paddle in down the centre, wait out back and have two chances to catch waves, and if missed, paddle back to the back of the pack ready for the next round. I felt like I was in a dystopian surf future hearing the whirring of the Wavegarden technology in the background.
On the advanced left, the take-off looks pretty mellow and watching a few guys go before me easily, it was my turn. It's a pretty cruisy drop-in and with a fun in-side section to play with, after my first wave I was pumped immediately. What amazed me was the physicality of surfing The Wave. If you're hauling ass you can catch 2 waves per round before a short break, which is pretty much non-stop surfing and paddling. Everyone appeared to be gassed at the end so it is truly a great workout if you are pushing it. I would recommend booking the advanced if you're a confident intermediate, as the intermediate wave looked manageable.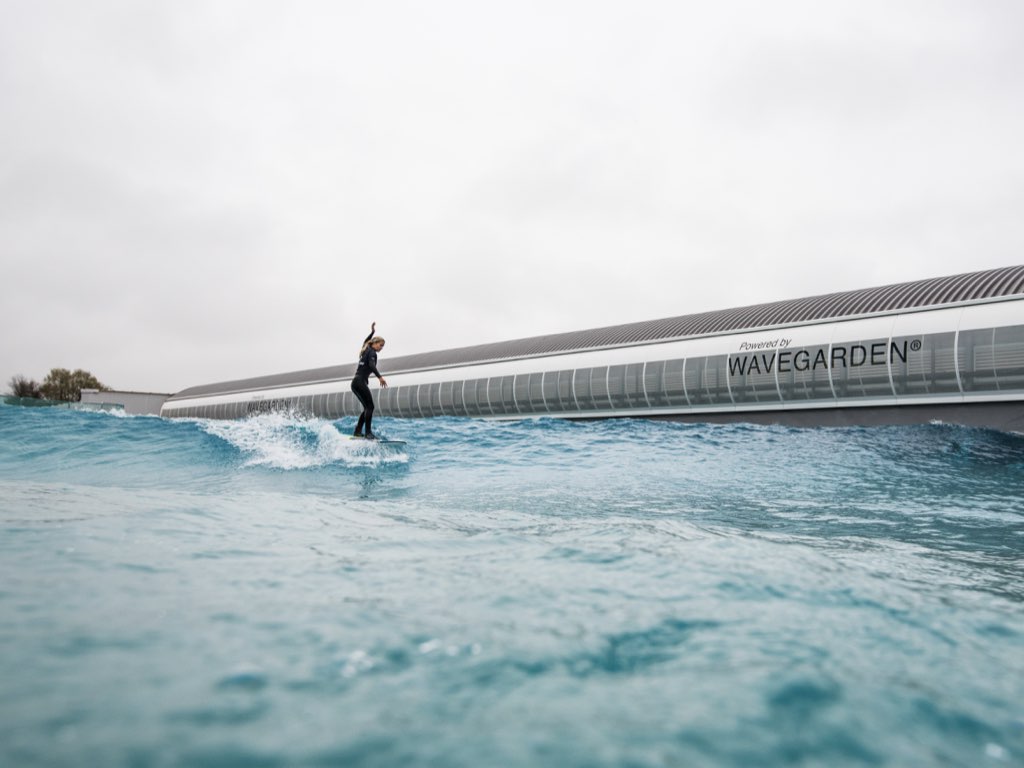 COSTING
At £40 a session, it isn't necessarily a cheap hour, however, taking into the account the overall experience of its facilities which are brilliant, how unlike any surfing experience it is, and obviously the benefits of practicing on a consistent wave, it is definitely worth it. The Wave is a pretty amazing facility to experience surfing inland and get your surfing fix if you can't make it to the ocean or the conditions aren't right. You can easily spend a day hanging out on site, enjoying the vibe.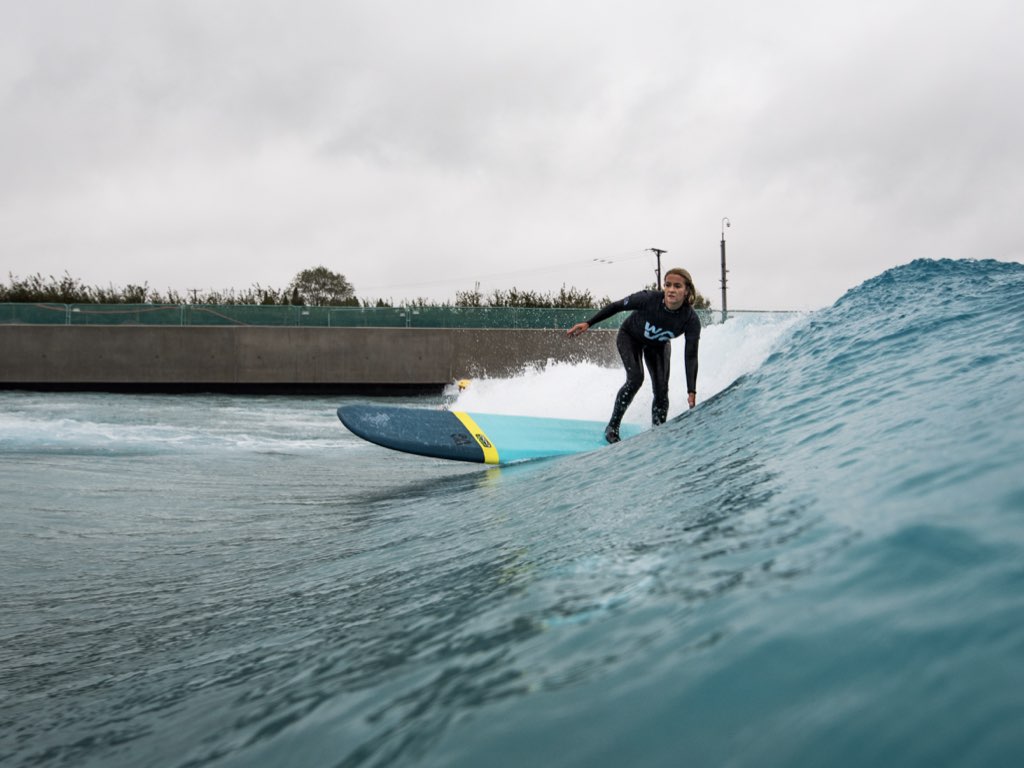 THE FUTURE OF SURFING?
The development of wavepool and Wavegarden technology in recent years opens up so many exciting questions for surfing's future. In an urban capacity, this would possibly bring a niche sport, with all its mental and physical benefits, to the general public. As we are just on the cusp of its potential now, with so few wavepools internationally open to the public, the development of surfing lakes in city centres could have an incredible impact on surf participation and also progression.
In a similar way to how we have seen British snow-sports athletes succeed from dry-slope and indoor snow dome backgrounds in the UK  opening up surfing to a wider audience through urban surfing could have an incredible impact. Heading for a surf could be as easy as hopping on the Underground soon, however purists will always argue that nothing compares to full immersion in Mother Nature and the ocean. Either way, the rise of urban surfing is asking exciting and interesting questions about surfing's future.
Get your weekly DOSE fix here: SIGN UP FOR OUR NEWSLETTER
FAQs
Why has urban surfing become popular in London and Bristol?
Urban surfing has become popular in London and Bristol due to the lack of access to natural surfing spots and the desire for a unique and challenging experience.
What equipment is needed for urban surfing?
Urban surfing requires a surfboard specifically designed for the type of environment being surfed, as well as appropriate safety gear such as a wetsuit and helmet.
Is urban surfing safe?
Urban surfing can be dangerous if proper safety precautions are not taken, but with the right equipment and training, it can be a safe and enjoyable activity.
Can beginners try urban surfing?
Beginners can try urban surfing, but it is recommended to take lessons and start in a controlled environment with experienced instructors to ensure safety and proper technique.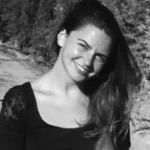 Hettie is the editor and co-founder of DOSE. A keen runner, she's also partial to a blast of high-intensity and hot yoga. A country girl at heart, she divides her time between London and the lush rolling hills of North Devon. When she's not jetting off on her next adventure, Hettie can be found in a candle-lit alcove with a laptop, a spaniel and a full bodied Malbec.