Have you been struggling to give off 'good vibes' lately? Has scrolling through vacuous images and meaningless quotes pushed you over the breach of negativity on a few occasions? You're not alone. Rebekah discusses the science behind the millennial mantra and 10 life hacks that can take the edge off…
Drilling down into the science of 'good vibes only' is quite simple. It's a millennial description of the law of attraction, a philosophical movement that dates back to 1901, which on the surface seems fairly straight forward. The energy you emit will dictate the circumstances around you. Your thoughts, your intentions and your desire for eternal optimism should undoubtedly stand you in good stead for a happy life. Many books have been written and read on the cornerstones of wavelengths, visualisation and living your best life. For years I've been digging deep in search of the good, veering away from the bad and trying my level best to radiate on every higher frequency available, almost living in fear of being on the breach of negativity… But why is it all becoming so much more challenging?
Let's face it, the high expectations placed on us by 21st century society hasn't done much for our good vibes.
Constantly tapped in, looking for the next opportunity, experiencing a sinking lack of fulfilment based on an alternative reality, it's all just become too much for our souls. "Wake up in the morning feeling like P-Diddy", roll over, open Instagram and descend into 'the hole', of which it will take you hours to return… Not feeling quite so "P-Diddy". In fact, efforts by brands and influencers to generate social media content by throwing around vacuous images and meaningless quotes has just about pushed me over the breach of negativity on many occasions.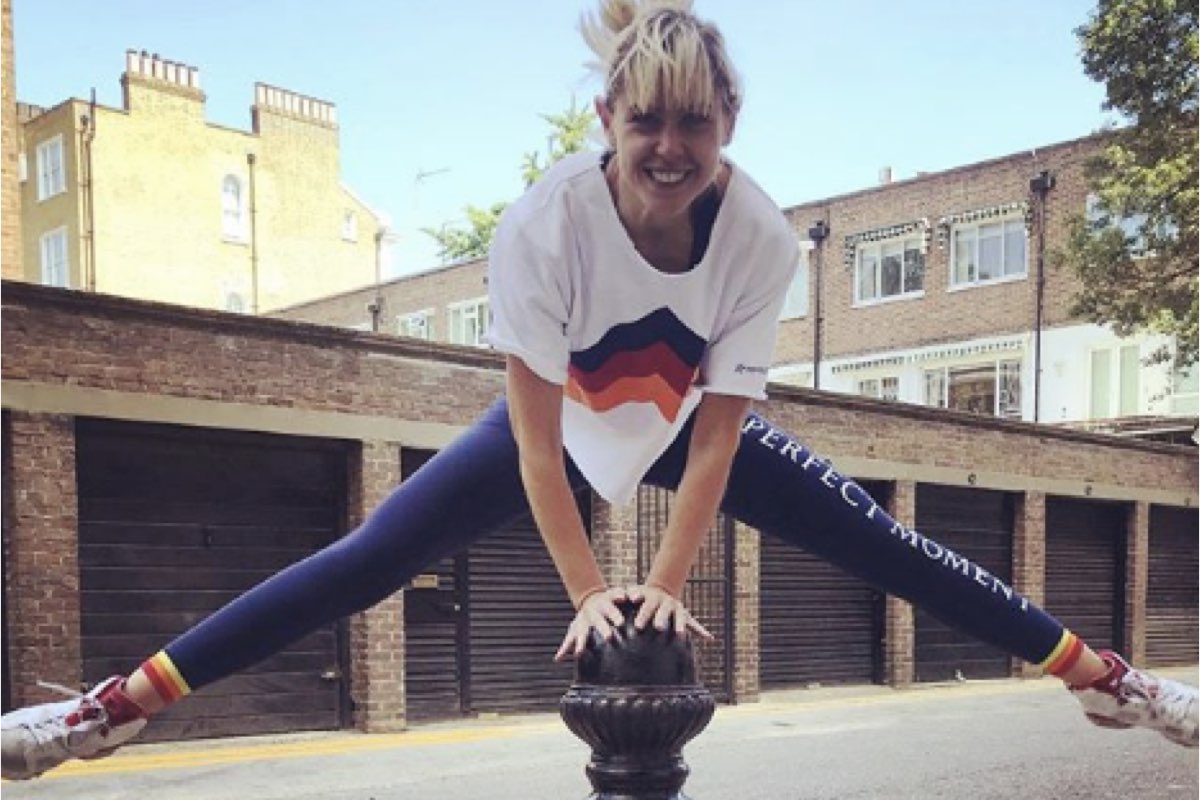 So it turns out 'Nomophobia' is an actual condition, an addiction, a fear of not being able to use your smartphone. 'Calgar Yildirim', an assistant professor of human computer interaction at the State University of New York at Oswego who created the first test for Nomophobia said on struggling to put your smartphone aside: "This might negatively affect your social life and relationships with friends and family… So if any of this applies to you, then it's time to start looking at your behaviour and level of anxiety".
Technology isn't just affecting our minds, "Text Neck" is a thing and brain image research from the Korea University in Seoul suggested that "…if you are too dependent on your smartphone, you are basically damaging your ability to be attentive."
It's also just down-right dangerous. A study of pedestrians in midtown Manhattan found that 42% of those who entered traffic during "Don't Walk" signals were talking on their phone, wearing headphones or looking down at their electronic devices. As far as I can see, the technology we tap into isn't doing much for our good vibes only…
Could regularly unplugging from our technological lives be the first step in reclaiming control over our destiny? I think so. Coco Capitan said, "If you've seen it all, close your eyes." I think it's time for a little more '99, don't you? A little less tech and a little more human contact, a little less 'fake' and a lot more real… Good, good, good, good vibrations.
10 life hacks that can take the edge off:
1. Log out of Instagram at a set time each day, whether in the evening when you are essentially 'out of office' or for entire days at a time to gain some headspace, particularly good if you're on vacation
2. If regularly posting content forms part of your life, subscribe to a social media management program, such as 'Hootsuite'
3. Set your phone to 'greyscale' (iPhone) via settings>general>accessibility> display accommodations>colour filters>greyscale – transforming your entire phone to dull shades of grey
4. Listen to your favourite tracks, create bespoke playlists in your music streaming service, purely designed to elevate your state of mind
5. Do some charity
6. Clear out your clutter… A little Feng Shui goes a long way!
7. Spend some time with family, connect with other sides of your life
8. Read a physical book with actual pages
9. Take up a new hobby or develop a new skill, break the mould
10. Go get a savage new hair cut or colour
'Good Vibes Only' book recommendations:
The Secret. Rhonda Byrne
The Celestine Prophecy. James Redfield
It's not how good you are, It's how good you want to be. Paul Arden
'Good Vibes Only' artist recommendations:
Maribou State
Nightmares on Wax
Bonobo
Moby
Bicep
Bent