A desert village turned Disneyland in less than 50 years. It's hard to imagine a time before this glamorous playground with its glittering skyline, palm-shaped islands, flying taxis and lightning-fast hyperloop train. A city more synonymous with celebrities on shopping sprees taking selfies than desert sands and safaris, our co-founder Shara set out to experience the side of Dubai they don't tell you about…
The Dubai I know is flooded with millennial ex-pats 'on the make'; sizzling on the rooftops of 5 to 7 star hotels, enjoying the perks of a tax-free salary. The last time I was here was on a work trip, where I spent a soulless few days between high rises and shopping malls. I have avoided visiting ever since but spurred on by an invitation promising zip-lining and safaris, I decided to give Dubai a second chance.
An escape to Abu Dubai or Dubai is only a 6 hour flight from the UK with flight prices starting at £300 with Ethiad. It's an attractive getaway with guaranteed sunshine and luxe hotel resorts opening every month. But I wanted more than just a glitzy hotel. I am a thrill seeker who is always on the hunt for new experiences. The thought of lying by a pool all day just doesn't cut it for me. Thanks to Radisson Blu Hotels, I got what I was looking for. A 6 day adventurous itinerary to helps guests experience the best the UAE has to offer – beyond the shopping sprees and selfies.
DAY 1. Abu Dhabi
The first thing I do when I arrive in a new country is decide where I am going to eat so I can learn about traditional dishes. In this case it's dates. While I am usually not a fan, I accept that they are a worthy replacement to a packet of M&M's and I am open to learning that tastebuds can change. We visit the date village. Date fans rejoice –  you will never experience as many flavoured dates as can be found here.
The jet lag has kicked in. It's time to enjoy a quick dip in the pool and grab a light bite at the hotel at Assymetri. I opt for grilled fish and a plate full of salad (with a side of fries of course) and have an early night.
Day 2.
It's time to get active after a quiet, relaxing morning and afternoon. Kayaking it is. Never underestimate the power of working with water on building upper body strength. We visit Noukhada at sunset (a cooler time of day), to start out on our adventure. I'm usually the type of person who gets bored after being in a kayak for 15 minutes when left to my own devices but I have a tour guide this time to keep me entertained. I observe the incredible views of the city, around the mangroves, chatting to fellow kayakers over the course of two hours, whilst being eaten alive by mosquitos.
After working up an appetite (and quite a sweat), I venture to the Filini Garden restaurant in the Radisson Blu hotel Abu Dhabi. If you're looking for that Instagram shot, this is the place. I reward my kayaking efforts with an Aperol Spritz or two before heading to dinner. The Middle East do not spare any indulgence when it comes to food. It's sea bass and all the sides for me, a mint tea and bed.
Day 3. Dubai
Goodbye Abu Dhabi. Hello Dubai. Only 2 hours drive away, I arrive in the real hustle and bustle to check Radisson Blu Waterfront – a hotel that has only been open for 8 months. Although this hotel has a reputation for attracting business travellers, it doesn't feel too corporate. Find stunning interiors, spacious rooms and bathrooms as big as the bedrooms with a walk-in rain shower – exactly what you need when you're taking 5 showers a day to cope with the heat.
For anyone that knows me, I have a bizarre interest in ziplines. It's bizarre because I am afraid of heights. I travelled to Snowdonia in Wales to try the fastest zip line in the world, but today it's time to conquer the longest at Ras Al Khaimah.
It's a mission to get there, taking two and a half hours by car. A commitment but it's worth it. Unlike Wales, there is no practice line to prep you, it's all the way up, strap in, face down and away you go. What a RUSH and what a VIEW. It's incredible to see the real Dubai mountain area next to Oman. If only you could do this every day before breakfast! A second seated zipline comes after the first which is a lot more chilled. A highlight of my time in Dubai for sure and another strike off the bucket list.
That's a lot of adrenaline and travelling for one day. I head to the hotel restaurant, Larder for a delicious plate of salmon teriyaki, a glass of red and another early night before a 3am start.
Day 4.
My bucket list is being nailed on this trip. After a not so pleasant 3am wake up call (the rain shower helped) I find myself on another early morning drive to the desert this time – which is surprisingly not that far away from the high rise city.
I'm here for a hot air balloon experience with Balloon Adventures Dubai to watch the sunrise. Despite my love of adrenaline fuelled activities, at first, I feel uneasy going up. But as soon as I make peace with it, I am instantly relaxed.
We glide for 1 hour 45 mins taking pictures, watching gazelles and other hot balloons in the distance. It's picture perfect and a once in a life time experience. After a bumpy landing that will never be forgotten, we safely depart our basket and head for breakfast.
Once in the car, I assume we are heading back to the city to eat, but I am pleasantly surprised to park up in the middle of the desert next to what I can only describe as a modern middle eastern breakfast experience.
We feast on a delicious buffet with all the trimmings. I go up for seconds and watch my influencer friends with intrigue, capturing the perfect snaps.
Post breakfast, despite being tired, we move on swiftly to the next adrenaline rush, boarding an open jeep safari with Platinum Heritage. Our guide wraps me in a traditional head scarf and renames me Yasmina! Into the jeep we go for a bumpy, fast and eye opening desert experience in a 1950's Land Rover.
Driving through sand dunes and what appears to be a deserted track, I think, how on earth does he know where he's going?! Imagine being stranded here. I'd be dead in an hour. As the only company in the UAE operating inside the grounds of a Royal family member's private desert retreat, the experience feels very special indeed.
Back at the hotel, it's time to indulge in a weekend brunch at Firelake Grill House & Cocktail Bar. Taken very seriously in Dubai, this feast is put on every Friday afternoon with free-flowing alcoholic drinks, a delicious barbecue with smoked and charred meats, marinated seafood and coal roasted vegetables alongside FireLake classics of American-inspired side dishes. It not only attracts the expats, but locals and families too. There's even a live band.
Day 6.
I haven't worked out in 4 days and I'm starting to feel it. I take a 10 minute Uber ride to Barry's Bootcamp. A sure fire way to wake up my mind and body. It's so incredible to do a workout that is seamlessly executed country to country. Barry's Dubai attracts such an international crowd and is more expensive than the UK at £27 a drop in (ouch!). I chat to women in the changing rooms about their ex pat lives and enjoy listening to accents from around the world. It's "transient" I am told multiple times. People come and go, which makes it hard to invest in anyone. I am alive and kicking post smoothie and head out in search of culture.
I arrive at The Dubai Frame for a spot of sightseeing. There was me thinking it was a small sculpture where I could get my Instagram shot. Not even close. A 150 meter tall structure, the UAE's latest cultural landmark, Dubai Frame is an iconic structure that 'frames' impressive views of Old and New Dubai. Offering spectacular panoramic views across the city, Dubai Frame celebrates the story of Dubai from its early establishment to its ambitious plans for future development.
It's my first time sampling Emerati cuisine. I order the mint and lemon juice that's a little on the sweet side. They love their sugary drinks over here. The waiter is accommodating of my dairy free requirements and serves up the creamiest humus I have ever tasted with a selection of dips. The chef suggests the camel burger. I feel queasy at the mere thought but I rise to the challenge and soon find that eating camel is not for me. It leaves me with an after-taste that unsettles my stomach. I quickly tuck into the lamb tagine. Now we're talking.
You can't go to Dubai without paying a visit to the tallest building in the world, Burj Khalifa. As to be expected, the security is tight, it's full of tourists and yes, you have to queue to get that shot at the top, but it's another bucket list item crossed off and the view is worth it. What a way to end a trip. I purchase a hilarious camel pen for a shocking £5 as a souvenir and down the multiple lifts I go.
The UAE is not all what it seems. Whether you're an active thrill seeker, sun worshipper or foodie, there is something for everyone to enjoy of all ages. You just have to know where to look. I will most certainly be back.
By Celine
Rates: A one night stay at The Radisson Blu Waterfront hotel in Dubai starts from 520.00 United Arab Emirates Dirham (approx. £110 per night) on a bed & breakfast basis. A one night stay at Radisson Blu Hotel, Abu Dhabi Yas Island starts from 395.00 United Arab Emirates Dirham (approx. £85 per night) on a bed & breakfast basis.
Get your weekly DOSE fix here: SIGN UP FOR OUR NEWSLETTER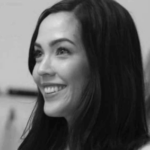 Spin instructor by morning, co-founder of DOSE by day. Shara's fitness favourites include a sweaty yoga class, reformer pilates, HIIT and spinning of course. Her Spotify list includes nothing but tracks you can spin to. She doesn't go a day without eggs and avocado and travel is always on her mind! Dreams of Malbec and vodka cocktails.