Sourced Market began their foodie roots, unsurprisingly, in markets. Their obsession with amazing produce, sustainable sourcing and supporting growers, suppliers and farmers is evident in their stores which have now opened across London. Bringing the best of a farmers market into the City, the deli-meets-café / restaurant concept creates a great atmosphere to enjoy amazing food and drink.
The Marylebone outpost is tucked away behind Oxford Street. But their greatest hidden gem is downstairs in the basement; The Tap Room. Stocked with endless craft beers, which you can fill a growler with to take home, there is also a great menu of small plates.
We enjoyed an evening in the plush space that feels anything but a basement. Exposed architecture is blended with beautiful deep velvet furniture and the huge beer cage is a seriously impressive feature.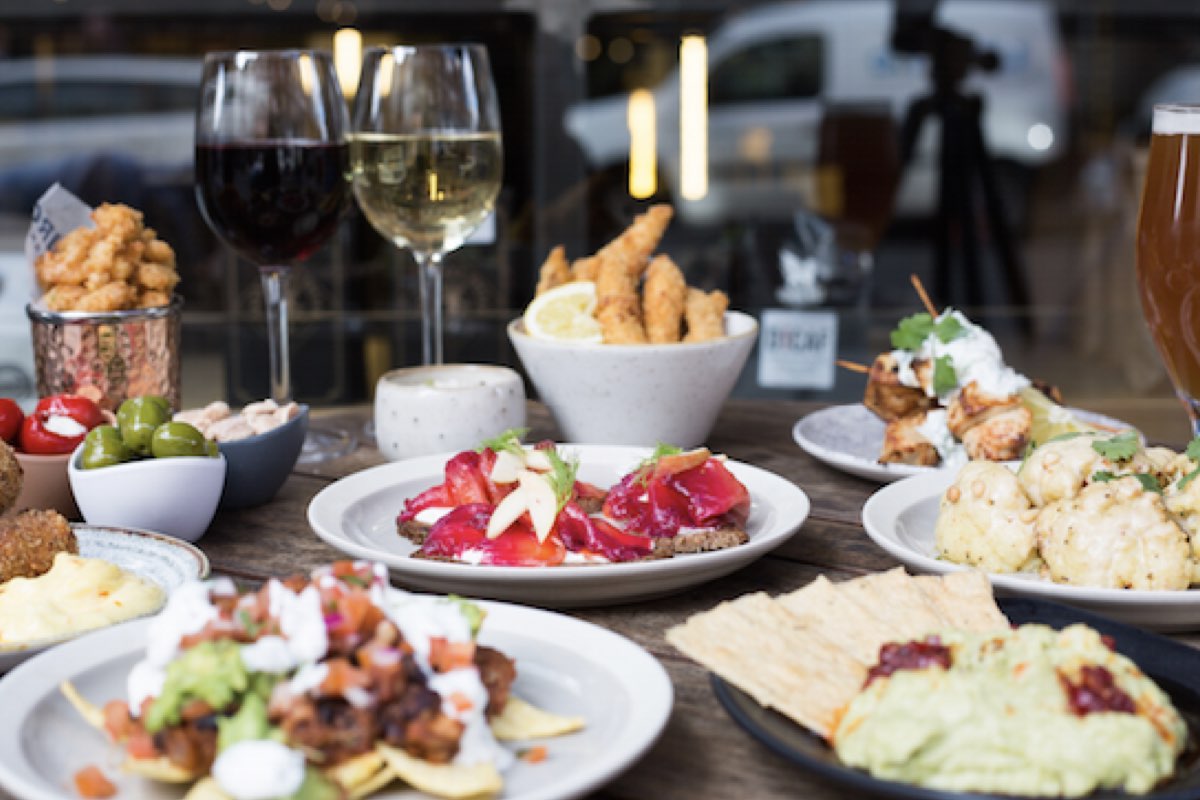 The popcorn shrimp is crispy and light. We also tried the beetroot cured salmon which was so fresh, the delicious tahini roasted cauliflower, and the crispy Manchego and chorizo croquettes. Each thing so perfect for sharing casually over some wine. We loved the Bacchus white – a surprising English wine grown in Sussex. And to end you have choices ranging from some light macarons to a phenomenal sounding salted caramel brownie…need we say more?
Vegetarian and vegan options include; Jackfruit Chilli with Avocado, Cool Chile Tomatillo Salsa, Sour Cream and Well & Truly Tortilla Chips; Roasted Spiced Cauliflower served with Tahini and Lemon Dressing and Pinenuts; and Avocado Hummus, Belazu Rose Harissa and Crispy Popti Flatbread.
A selection of the ingredients featured in the dishes are also available to buy, allowing diners to take the taste of Sourced Market home with them.
Address: Sourced Market, 68-72 Wigmore Street, London, W1U 2SD
Tube: Bond Street (Jubilee, Central)