A former exec at Conde Nast in New York, Kara spent over a decade jet lagged, overindulged and exhausted from a hectic travel and event schedule. Burnt out, she turned to a 5-day juice cleanse, and the rest is history. We talk to her about the power of cleanses, how to proactively take care of our health in winter, and her coping mechanisms for stress – she's no stranger to a list…
What inspired you to start Plenish?
After many years spent running on empty and becoming ill regularly I wanted to find a solution. I felt failed by traditional medicine and antibiotics, so I sought out nutritional therapy to replenish my body and build back immunity and energy.
Inspired by the power that plant based nutrition had on restoring my health, I became inspired to take a more proactive approach to my nutrition and fill up on the good stuff to have the energy and drive to live a full and active life. I have created a delicious portfolio of juices and plant-based M*LKs that have been designed to make staying healthy easy for the modern, busy generation.
Who are the Plenish cleanses aimed at?
They are aimed at a range of people, due to the different level of cleanse that you can choose, ranging from level one to level four. Level one is the simplest whereas Level three and four is for the more advanced cleanser, with a weight-loss target in mind. We always recommend to cleanse for three days – even for beginners – as is a good amount of time to properly give your digestive system a break and to feel the full benefits of a cleanse.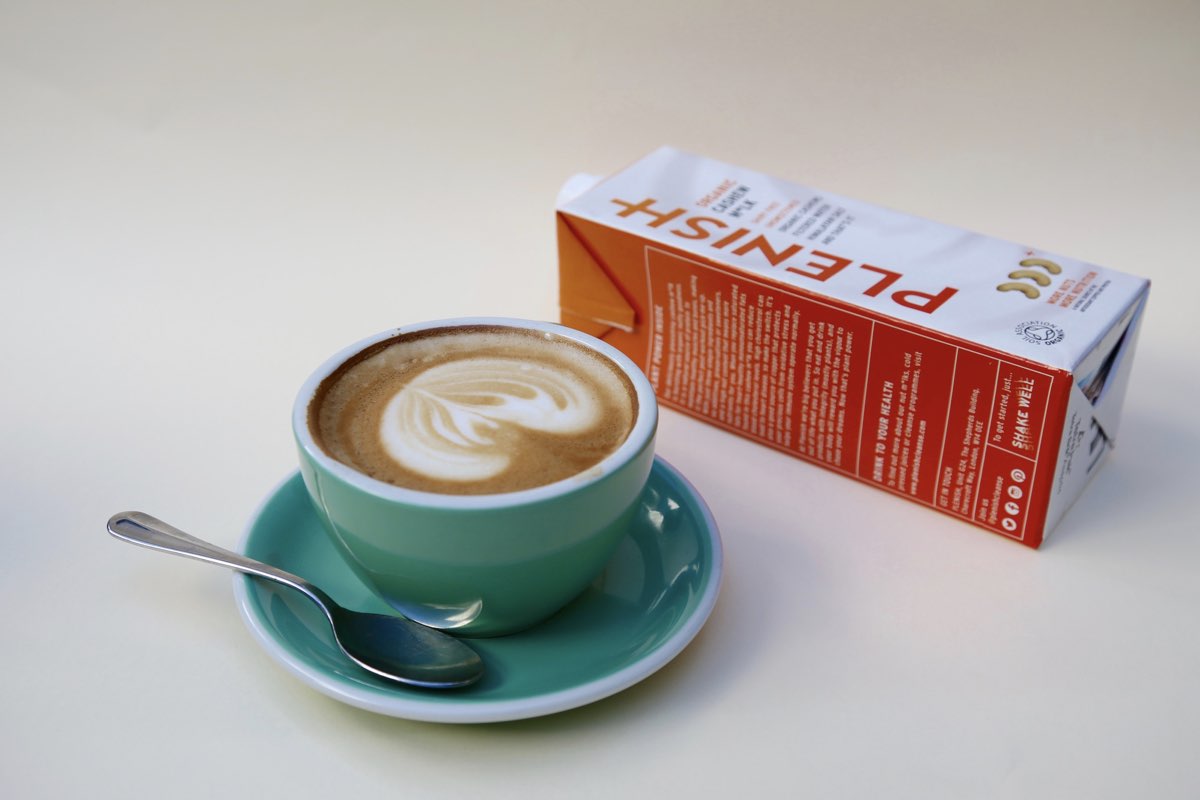 You have recently launched a range of plant M*LKs – are you a big believer in dairy-free?
We are big believers that you get out of life what you put in, so eat and drink products with integrity and your body will reward you with optimum health and vigour to chase your dreams. I choose not to consume dairy products, although recognise that it can be very scary to move away from as we were all brought up thinking milk was your main source of calcium. I find it other ways – through leafy greens, legumes and a varied diet.
We've just an exciting new product, Chocolate Flavoured Almond M*LK which is the perfect chocolate treat and has the added bonus of being packed full of healthy antioxidants. This new product has been specifically designed for a healthy lifestyle on-the-go and is available nationwide in Wholefoods, Ocado and Boots stores. I'm a massive chocolate fan and hope other chocolate lovers now have another dairy-free healthy option!
What are your tips for coping with stress?
I went to a talk once where a therapist mentioned that when she talked to her patients about 'stress', it seemed to make them more agitated. Instead, she rephrased it 'busy' – and her patients seemed to be able to cope with what was on their plate better. It's helped me to stop saying 'I'm stressed' as it doesn't seem to have an obvious fix. When I start to feel overwhelmed because I'm too busy (and a busy year it was – I just have a second baby while fundraising, and doubling the size of our business last year!), I make lists! It's the only thing that helps me think straight and focus on what needs to get done, so I feel less 'Busy'! I write down what HAS to get done in the next week/month etc and what can sit on the back burner for a bit longer. I make a commitment to myself not to look at those other projects until I've resolved the more urgent matters. It does slow the pace of some projects down, but if you take on too much, nothing gets done well.
What are the health dangers of running on empty?
It's a similar output to your car running on fumes! When your body doesn't have the nutrients and reserves to power your systems (energy, immunity, mental wellbeing) they will break down. If you proactively fill up on good stuff – you can achieve more and feel better in the process!
How can we expect to feel after a Plenish cleanse?
Cleansing is a great way to give your digestive system a break and eliminate certain foods that can be stimulating (think coffee, sugar), inflammatory (like dairy for certain people or meats) and consume over 6kg of organic vegetables and fruit per day – it's like a liquid IV of nutrition straight to your cells.
A cleanse is also a convenient, easy way to kick start a detox period and healthy eating plan. We all have a very emotional relationship with food and spend a lot of time thinking about it, preparing it, eating it, cleaning up after etc. It's a nice respite for a very short period of time and confidence building for those who have been eager to try eliminating a particular food or food group from their diet.
How can we proactively take care of our health in winter?
Be proactive before illness strikes and make sure you are doing everything possible to boost your immune system and stay healthy. Eating lots of fruit, vegetables and other foods high in antioxidants will all help towards this. Make sure you rest, it is important that you are getting enough sleep and looking after your gut health.
This January we've just launched the newest addition to our cold press juice range. The Shield juice is made with Carrot, Apple and Ginger and is brimming with Vitamins A & C which support a healthy immune system.
In addition to this, we believe that good gut health is vital for physical and mental wellbeing especially during winter. 80% of your immune cells is manufactured in the gut – so we've launched the Healthy Gut Programme which is designed to support your microbiome and overall gut health to help promote a more robust immune system, aid in reducing digestive symptoms such as bloating and can even help to promote a more positive frame of mind.
Where can we buy a Plenish cleanse?
You can buy a Plenish cleanse online or you can buy individual bottles at either Waitrose, Wholefoods, Ocado and Planet Organic.
The Plenish nut M*LKs are also available online and at Sainsbury's and Waitrose in the chiller section.
Do you believe in a little indulgence?
Indulging is good for the soul. Whatever that may be for you – food, travel, shopping – it's important to have times where there are no rules and you totally let go. Life's too short not to!
Life mantra?
Be grateful every day for what you have. The best things in your life require hard work, so don't forget to nurture them.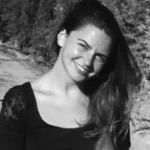 Hettie is the editor and co-founder of DOSE. A keen runner, she's also partial to a blast of high-intensity and hot yoga. A country girl at heart, she divides her time between London and the lush rolling hills of North Devon. When she's not jetting off on her next adventure, Hettie can be found in a candle-lit alcove with a laptop, a spaniel and a full bodied Malbec.