Yes, it's back again. The popular diet that focuses on a balanced approach to eating fresh fruits, veggies, grains and lean protein with a splash of red wine and cheese, is a diet we can all get behind. So, when it was re-dubbed the best diet for 2019, after its infamous stint back in the early 2000's, we were elated.
Although it has only really come to fruition in the last decade the history of the diet's popularity can be debated.
Natalie Lamb, the nutritional therapist at Bio-Kult, said that some of the earlier influence comes from Ancel Keys in the 1970's, which has helped to guide our current government food pyramid but "several researchers have examined traditional diets in the Mediterranean regions prior to WW11, which creates a slightly more varied picture" and where the current base of the Mediterranean Diet has stemmed from.
According to a recent study by the British Journal of Nutrition, the Mediterranean Diet, which includes dishes rich in olive oil, nuts and fish, have not only been proven to help lower cardiovascular disease and help prolong good health into old age but are also sustainable. Great news for those who are so over trendy fad diets. The Med Diet incorporates a varied plate with easily sourced ingredients making this a complete lifestyle change rather than just another diet.
Jenny Tomei a Nutritional Therapist for Good Zing told us that the Mediterranean Diet is not only great for brain health due to being full of healthy fats, which are essential for boosting brain power, preventing dementia and cognitive decline but also for helping manage blood sugar and fighting depression.
Natalie comments that the Mediterranean diet is great due to being "low in calories yet nutritionally dense ingredients, especially with regards to phytonutrients in the form of antioxidants and flavonoids".
The diet is high in vegetable and fruits but low in refined grains and processed sugar and Lamb recommends "consuming plentiful colourful seasonal and organic vegetables including local fruits and salads during the warmer months". As well as eating "animal products that are grass fed out-door reared that have been slow cooked and served with fermented vegetables. This traditional way of consuming helps to retain nutrients and assist easier digestion".
Lamb also suggests cooking at home, from scratch, but with so many restaurants across London offering dishes that are not only suitable but will make you want to order seconds – who could blame us – here are our top five picks across the capital: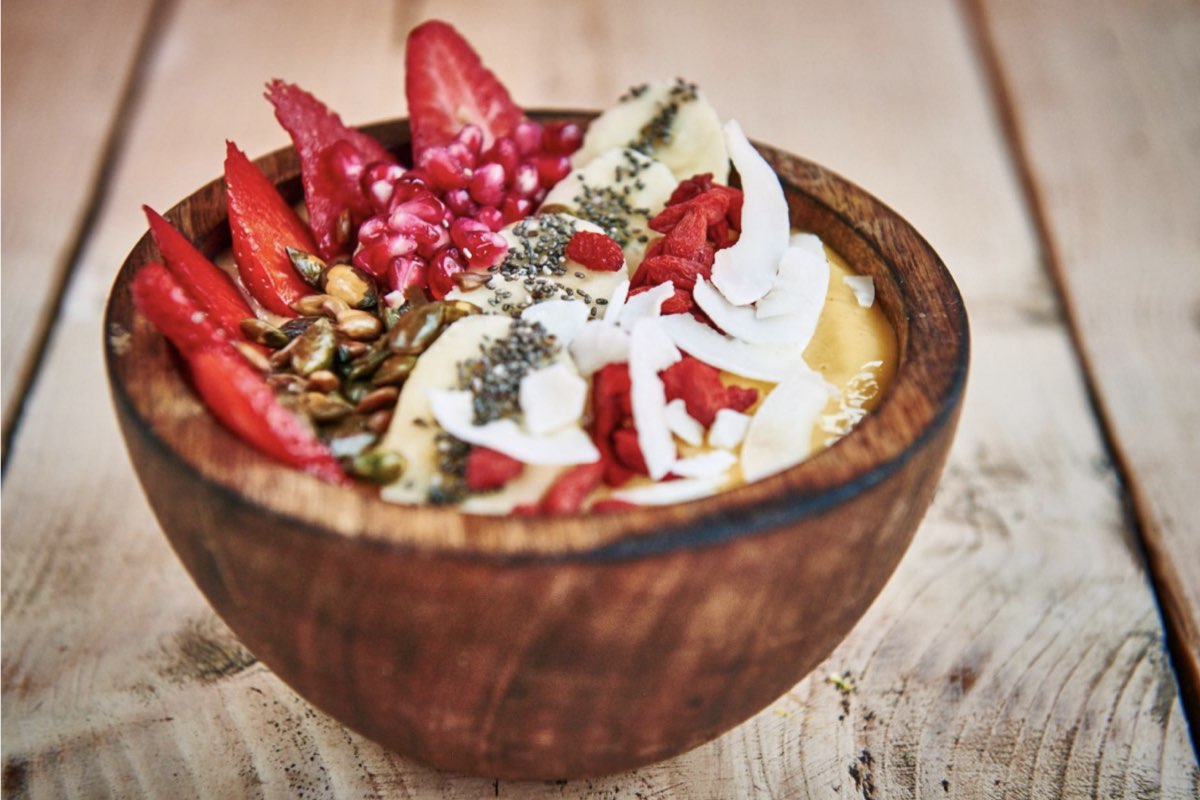 Brother Marcus, a restaurant renowned for its award-winning brunch in Balham has opened up a second location in Islington. This larger site incorporates all the best-loved elements from the flag-ship site and continues its focus on the traditional flavours of Crete with dishes taken from generation-passed-down family recipes and Mediterranean inspired small plates.
For Breakfast their Oat milk and Cinnamon Porridge with quince compote, nut and fruit granola with pistachio is guaranteed to make you wake up feeling happy. Don't forget about their Winter Special Salad when lunch time swings around, which comes complete with Butternut Squash, Edamame, Tomato, Pomegranate, Spinach and a Tahini Dressing.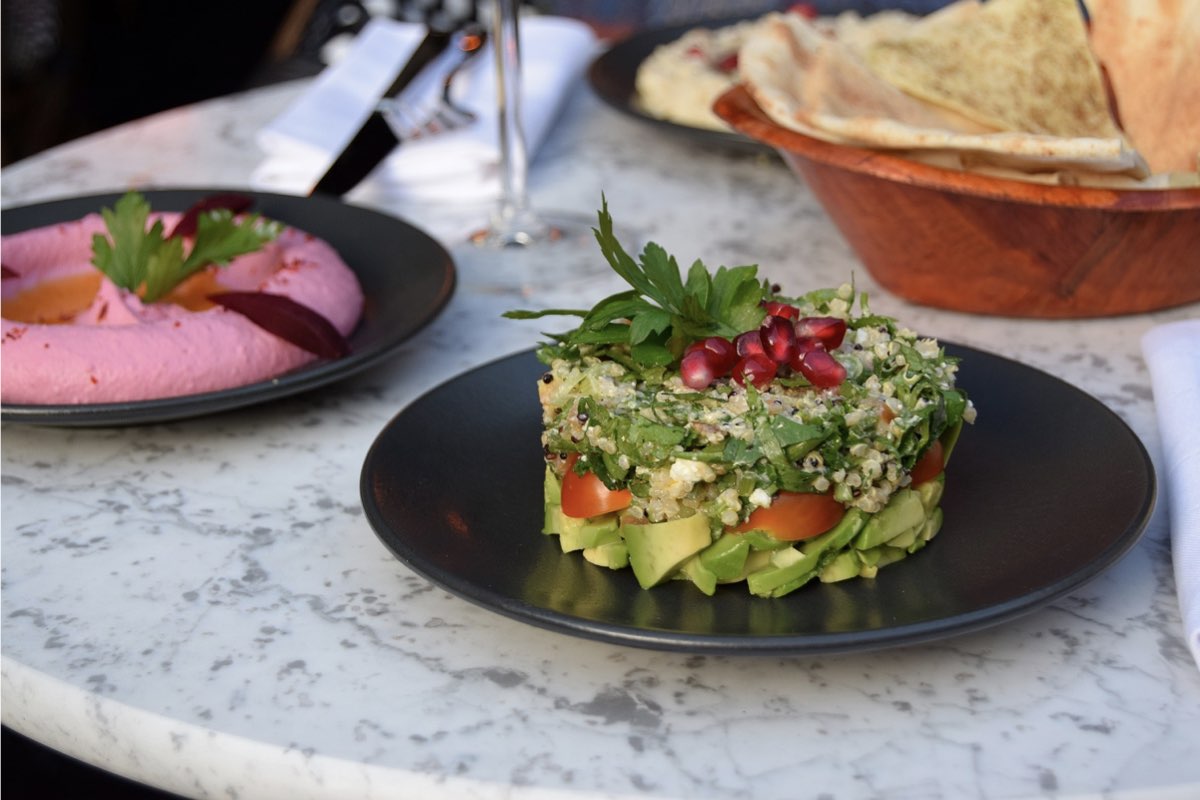 Liban Tapas in South Woodford is a new Lebanese restaurant offering a simple, no-fuss and healthy menu with a large proportion of dishes being catered towards Vegetarians, Vegans and Gluten-Free. Their premise works around their finger-licking sharing and tapas plates all with a Mediterranean base to them; lovingly prepared with only the best quality olive oil, local Lebanese ingredients and packing a punch with fresh herbs and spices.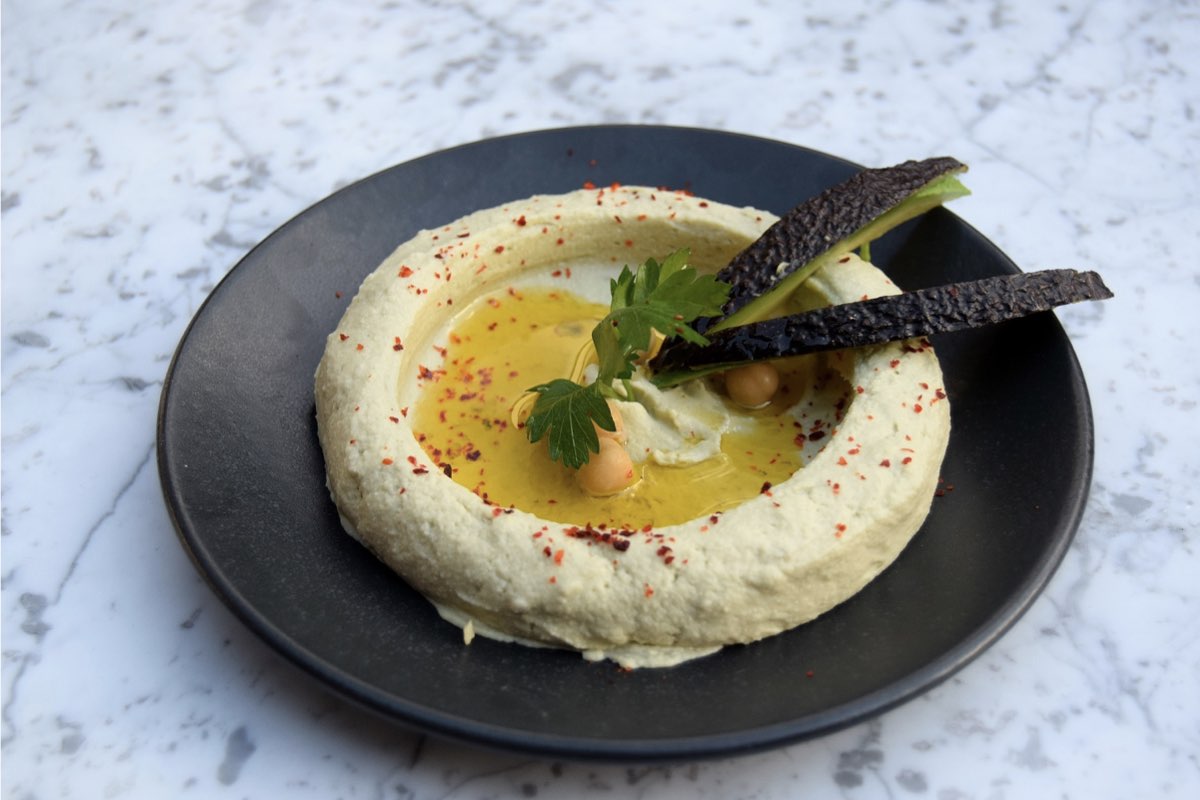 Try their mixed turnip, cucumber and olive pickles with homemade avocado hummus and their infamous tabbouleh salad packed with parsley, tomato and mint.
Chucs was founded by the 1950's inspired swimwear and men's fashion designer Charles Finch who brings a healthy Californian influence to his delicious European based restaurants. These span across four incredible London locations including Hyde Park, Harrods, Westbourne Grove and Dover Street and gets a mighty thumbs up from us. Not only are their venues in exquisite settings but their menus offer a wild variety of freshly made dishes that are perfect for all. We recommend the grilled tuna steak served on a fresh borlotti bean salad or their fresh crab, quinoa and avocado for something a little lighter – available at their Dover Street site.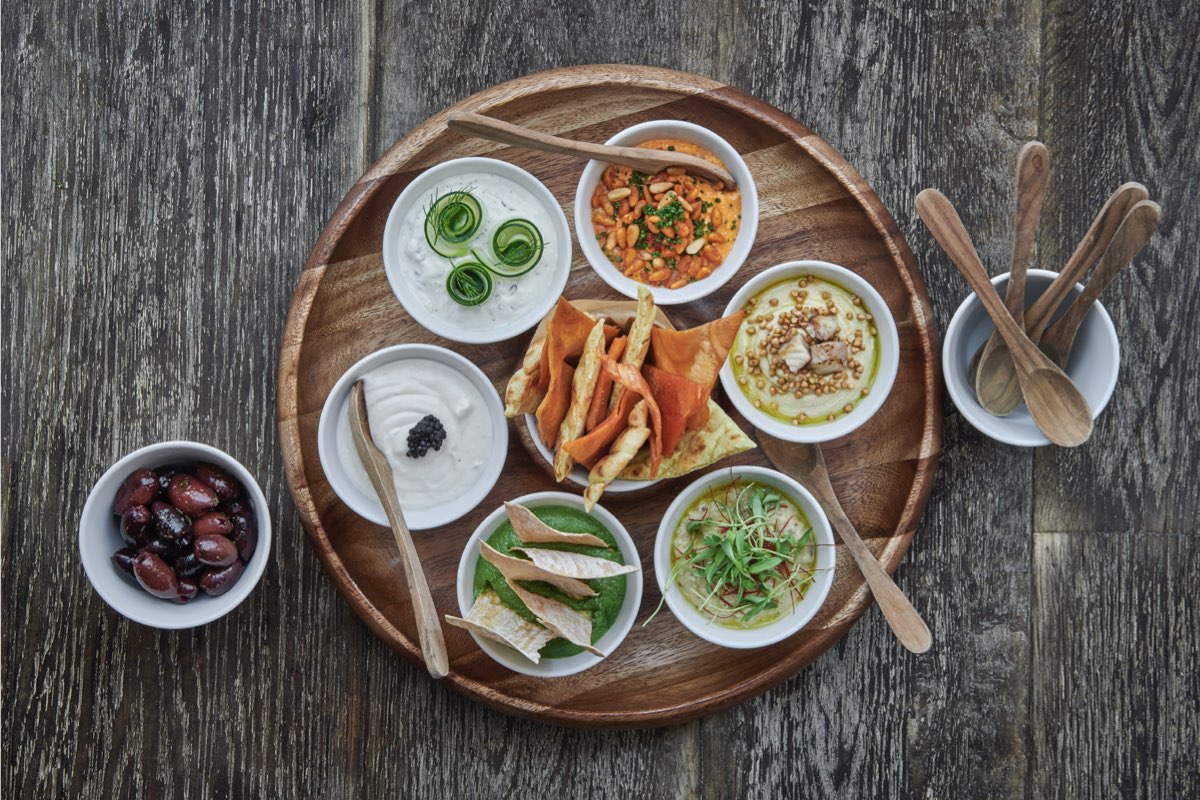 Meraki, the contemporary Greek restaurant led by Head Chef Athinagoras Kostakos (a rather big deal in Greece, or so we are told) in Fitzrovia pride themselves on sticking to the traditional Med-ways, rather than the stereotype as we know it. Pushing aside the heavy moussakas and kebabs and keeping to their roots and cooking Greek food as it should be – Meraki includes simple grilled fish and meat on their menu with refreshing and tantalising meze dishes, a complete raw section and a to-die-for Santorini cherry tomato salad.
Keep things raw with a sea bream carpaccio with citrus zest and green apple or a prawn, orange and chilli ceviche with a side of wild horta greens – a medley of edible wild greens served with lemon, olive oil and dill.
The Real Greek have a passion for not only cooking delicious and healthy dishes but sharing them with their friends and family. Their philosophy is all about taking your time, engaging in discussion and sharing food with those you love. This attention to detail can be seen reflected across their menu which offers both Vegetarian, Vegan and allergen-free dishes across their cold, grilled and hot meze. The grilled octopus tossed in olive oil, garlic and Santorini lentils immediately caught our eye along with their new herb, pepper and chilli chickpeas and smoked aubergine melitzanosalata.
By Amanda
Main image: The Real Greek
Get your weekly DOSE fix here: SIGN UP FOR OUR NEWSLETTER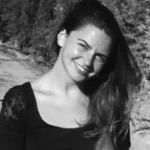 Hettie is the editor and co-founder of DOSE. A keen runner, she's also partial to a blast of high-intensity and hot yoga. A country girl at heart, she divides her time between London and the lush rolling hills of North Devon. When she's not jetting off on her next adventure, Hettie can be found in a candle-lit alcove with a laptop, a spaniel and a full bodied Malbec.