Meet Alice Rickard… a personal trainer who swapped a high flying career as a trader for the treadmill and couldn't be happier.
She talks to us about the reason for the career change, how it affected her life for the better, and what she loves most about her new job (aside from spending quality time with her labrador Truman!).
She also gives us tips on how to stay balanced in a frenetic, fast moving city and how she fuels her workouts (and indulges the occassional tipple).
Prepare to feel inspired…
When did you realise you needed a career change? 
When the highlight of my day was refreshing the Daily Mail online showbiz page at lunch. But seriously, I didn't enjoy the work I was doing. For many years working in finance I was never that interested in the work, I was always chasing that next bonus.
Don't get me wrong I wasn't miserable all the time, but nearly every day I went into work wishing the hours away and longing for Fridays. One day I decided that money wasn't worth being this dissatisfied.
How has it affected your life?
So much more than I thought it would – it's scary to think how different my life is. When I was unhappy at work, I used to dream on the tube on the way home… I wished I had a job where I didn't have to go to a desk and I met lots of new people all the time.
This may sound a little odd to some, but not that long after I changed my career, I was driving in my car to go and see a PT client with a dog in the back of my car, listening to the radio and tears just started rolling down my face because I was SO happy.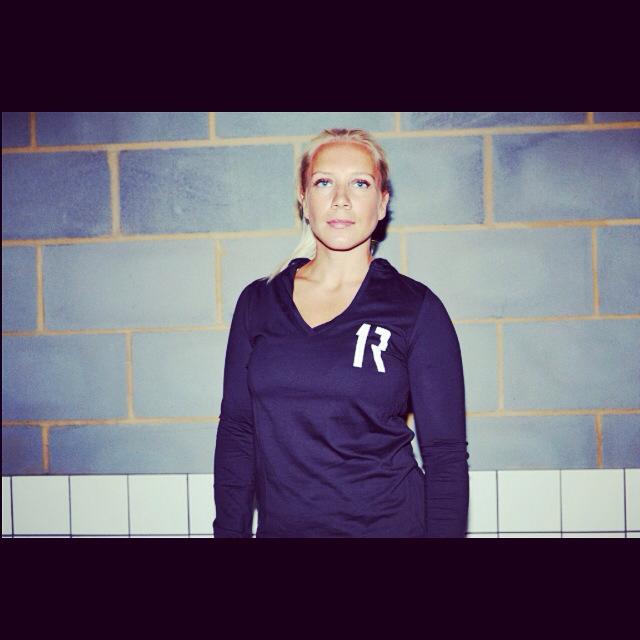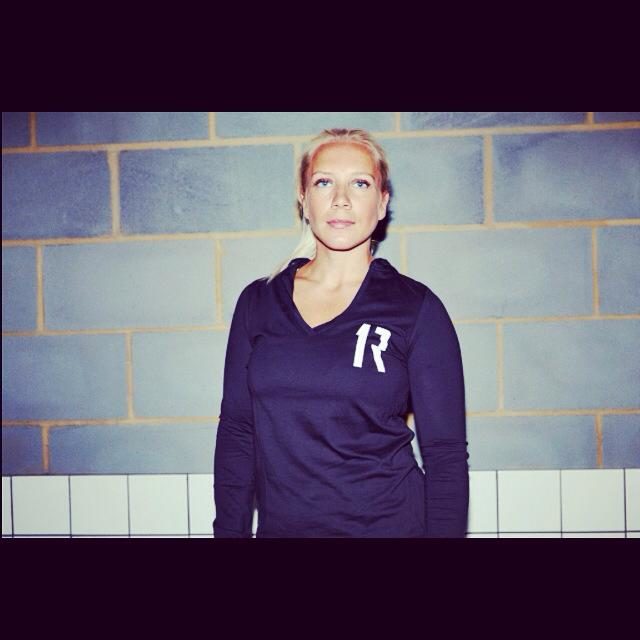 Describe a typical day in the life of Alice Rickard 'then' and 'now'
Then: Alarm. Office. Lunch break. Office. Gym. Bed.
Now: My days are so varied it is hard to pinpoint what a typical day is. I have very early alarms, normally around 5am as I like to teach classes early. Coffee is the most important start to my day.
After I have finished teaching, my day is normally a mixture of dog walking, meetings, working out and resting! I used to feel very guilty about this when I started teaching but when you give out so much energy, you have to chill.
What do you love most about your job? 
The energy. When I go to classes myself, I love that feeling of being pushed to a point that is so out of your comfort zone, but feels so rewarding. I feel so privileged that I get to make people feel like that.
What's your advice to someone considering a similar career move? 
First of all. DO IT! You probably know it is the right decision, but the fear factor puts you off. We are not programmed to change – change is scary, but life is too short to do anything that isn't making us happy.
Once you make that decision, meet as many people as possible that either do the career you want or even better someone who has made that change. Read, listen and listen some more.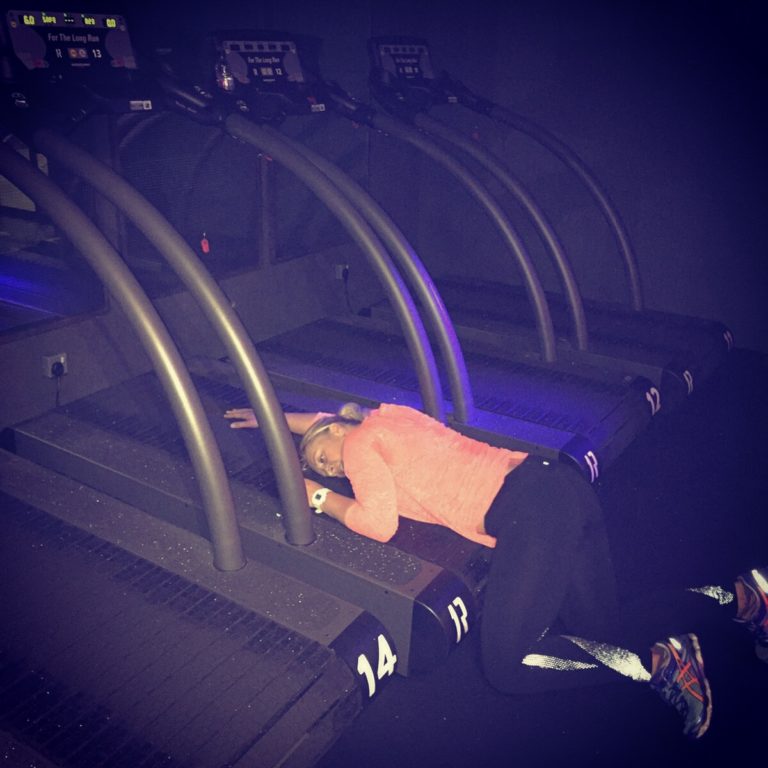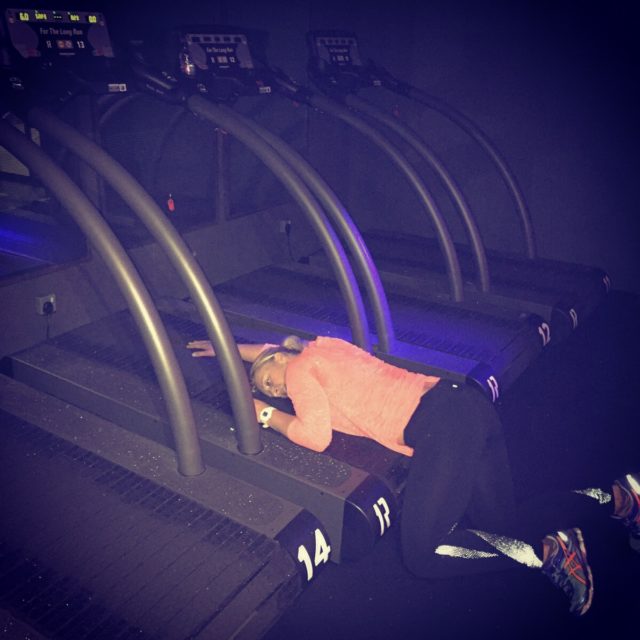 Londoners move at such a frenetic pace, what's your advice to them to promote balance? 
I think it is really important throughout the day to take 'YOU' moments. Maybe that means going for a walk, listening to some music, cooking a meal from scratch.
It sounds odd but often throughout the day I ask myself how is my day going? How can I make it better? To mentally slow down you need to be aware of your thoughts.
How do you stay healthy on the go? Any favourite juices/smoothies or grab & go food options? 
Nearly every day I get my breakfast from Pod, in my opinion they do the best eggs (I like the superfood eggs). Lunch I often go to Tossed, Leon or Protein Haus. I always have water with me.
I also love all the juices at PRESS. It is so much easier now to be healthy on the go, we are spoilt for choice. When I am really organised I will prep a meal, or use left over healthy dinners for my lunch the next day.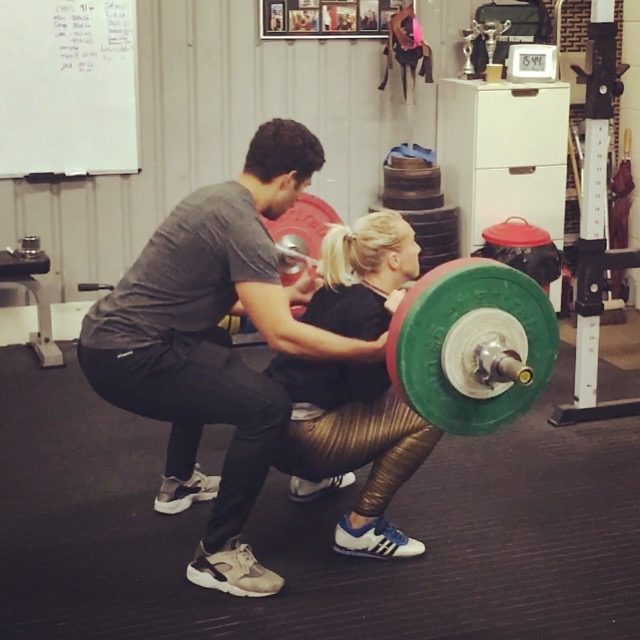 Favourite restaurant in London and why? 
Le Relais De Venise aka L'entrecote (City & Marylebone) – £19 a head. No menu, no booking. A secret sauce made of 19 ingredients in Paris is poured generously over steak frites!
Would you ever go out in your activewear? If so what would you be wearing…  
I pretty much live in activewear, but if it's more for socialising than teaching – Adidas NMD trainers, black leggings, Under Armour hoodie. I like to keep it simple.
Do you often cook at home or order in? 
A bit of both, we are all guilty of a deliveroo. I have recently signed up to Mindful Chef. They are a food and recipe delivery box. All the ingredients is gluten free with no refined carbohydrates.
It has been a game changer for my husband and I who are useless cooks. All the ingredients are already measured out, just follow the recipe and go.
When you go out, what's your choice of tipple…  
Sauvignon Blanc or Gin & Tonic.
You feel happiest when…  
I am on a walk with my husband and dog Truman or in LA.
The fitness industry will be better when…  
People care more about their training and less about what they look like. It upsets me that the only training videos I see on social media are girls in make up and matching outfits doing some sort of rehearsed routine.
Do you prefer to work out alone or with friends? 
I like to work out in classes but with people I don't know. I am very competitive so having other people in the room constantly pushes me to do more. But I like to lose myself in my workouts and not think, that is my form of meditation so I prefer not to be with friends.
Favourite music track to work out to and why? 
Oh wow favourite track, I like different music for different workouts be it lifting, sprinting, endurance runs, but if I was only allowed one track – Kanye West: Black Skinhead.
Favourite class at the moment
I am loving Kobox right now.
Who is your inspiration and why? 
I racked my brains for a while on this and no natural answer came up for a single person. I love meeting new people (despite being terrible with names) and I think we learn something from everyone we meet, good or bad.
How do you find peace and relaxation…Do you do any yoga or meditation?
I rarely do yoga. Every time I do a class I promise myself to do more and it never happens. I love to walk with my dog and find that very peaceful. My form of meditation is to really appreciate beauty around me, be it a sunset, the leaves changing colour. And to also acknowledge the things I am grateful for, from small silly things like getting a good car parking space to huge ones like family, friends and health.
I find the more you are thankful for things and focus on the good around you the more things you will have to be thankful for and the more good you will see.
Describe your perfect pampering regime…
I love a spa! Ideal day, really hard workout, light lunch, massage and movies. There is nothing better than doing a workout on holiday or a hotel where you have all the luxuries afterwards.
Life mantra… 
If you don't ask, you don't get!
Click here to follow Alice on Instagram