Veganism. A topic once reserved for animal activists, hippies and food warriors, now as trendy as your latest activewear.
Whether you're a genuine convert, or have been lured into it by a certain Cowspiracy, it can't hurt to try.
According to NHS health expert, Dr Sally Norton, "Veganism can be a really healthy form of eating if undertaken properly… and is certainly much more healthy than 'junkfoodism!"
Don't know the difference between vegans and vegetarians?
"Vegans exclude all animal products from their diet – meat, fish, eggs, dairy, honey etc – and often from their whole way of life too. Vegetarians, by contrast, may eat animal products like dairy and eggs but avoid meat and often fish".
But a word of warning. 'Going vegan' as a quick weight-loss fad isn't recommended.
"We need to ensure a fully balanced vegan diet if we want to avoid missing out on essentials like calcium, iron and B12. And, whilst meat provides complete protein, most plant sources of proteins are 'incomplete' meaning we need a bigger variety to get all the building blocks we need for our body to function properly.
For any diet to produce long-term weight-loss or better health, it has to be sustainable…or you are at risk of giving up, demotivated and demoralised."
So go vegan or not?
"If you are confident you can live without scrambled eggs and smoked salmon. Freshly cooked chicken curry. Some delicious blue cheese or strawberries and cream (they'd be my downfall) then go for it. But for your health's sake, just make sure you do it carefully!"
Here's a round up of Vegan dishes and Veggie cocktails to whet your appetite…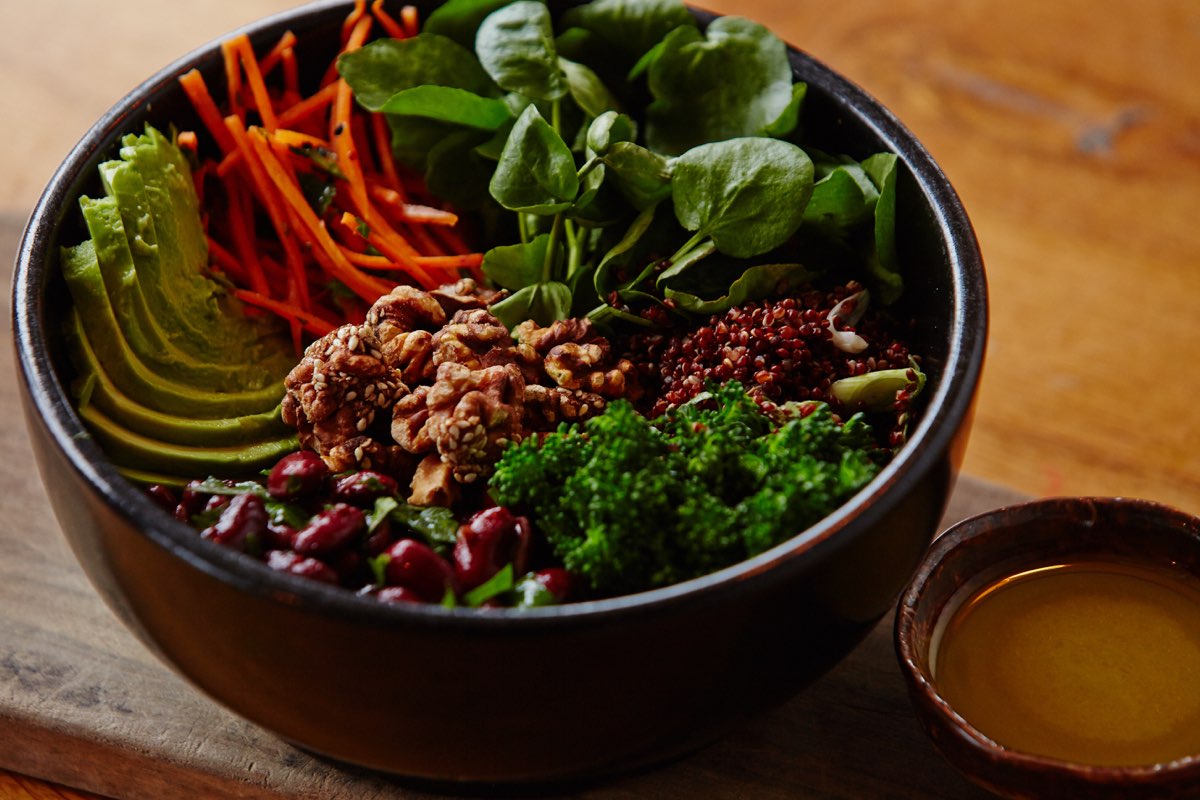 Vegan dishes
Busaba Eathai: Try the 'Avocado and Asian hot mint super salad' with spring onion, ginger, chilli, coriander, toasted peanut and sweet chilli lime dressing (£7.50). Or 'Superfood yam pak'. A vibrant salad of sliced Thai aubergine, avocado, chicory and green mango with a sesame, soy, tamarind and coconut dressing served with crunchy shallots. (£10.95). Multiple locations including Oxford Circus, Covent Garden and Chelsea.
Tibits: A vegetarian and vegan restaurant. Every Tuesday the food "boat" is completely vegan from 11:30am onwards. (Every other day it is at least 80% vegan). Try the avocado mint hummus and quinoa-potato burger. Simply stack up your plate, weigh and pay. Piccadilly.
The Jam Tree: Try the 'Earth Bowl', with broccoli, avocado, quinoa, kidney beans and spiced walnuts (£13.00). Clapham and Chelsea.
Kaspar's Seafood Bar & Grill at The Savoy: Try the 'Vegan Sushi' selection with spicy avocado, asparagus and radish spring onion salad (£12.00). Or a Vegetable Laksa 'Kaspars' Style' with tempura tofu and coconut chili broth (£17.00). Charing Cross.
The Alice House: Try the 'Avocado and Sweet Potato Salad' with Essex quinoa, raw spring vegetables with a broad bean dip. Queen's Park and West Hampstead.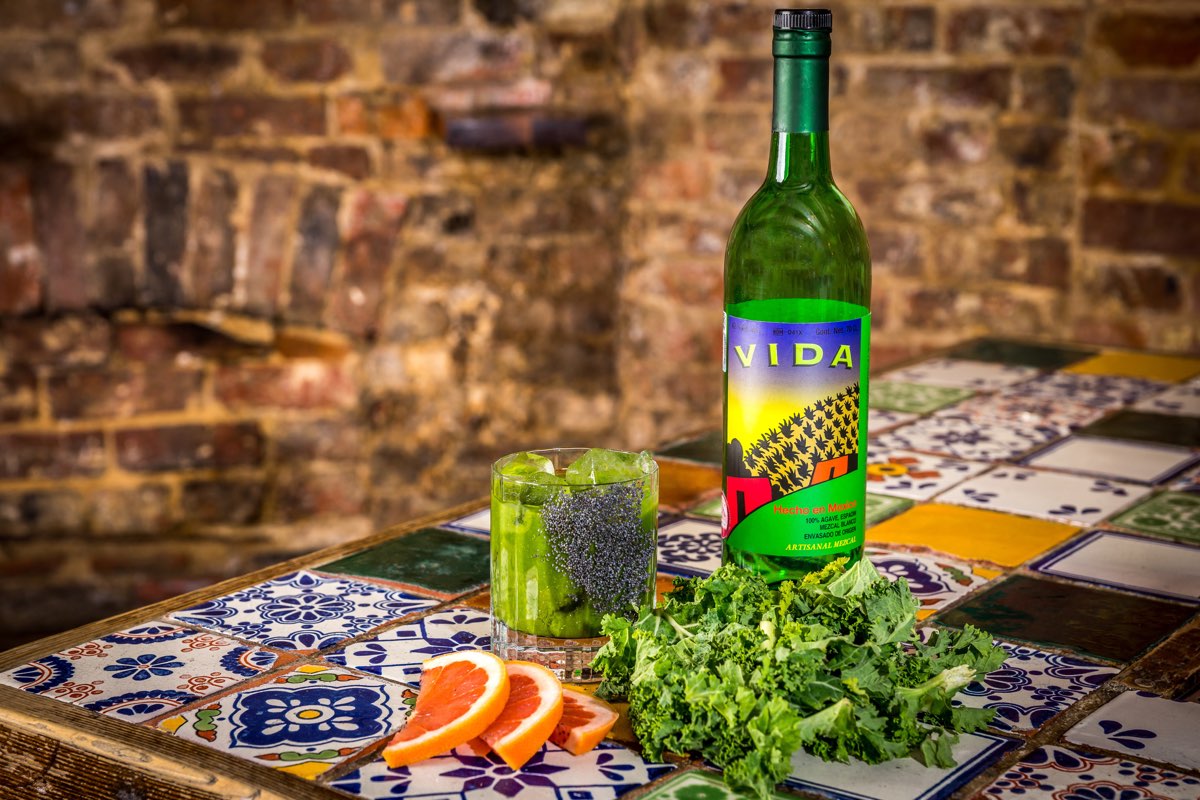 Veggie cocktails
El Bandito: Try a Roots of Agave (Ocho blanco tequila, carrot juice, agave, lime juice and pineapple foam, £9). Or a Kale Mezcalerita (Illegal Mezcal, kale juice, ginger, agave and lime juice, £9.5). Until early June 2017. Shoreditch.
Ask For Janice: Try the Hey Ladies (Jameson Caskmates whiskey, beetroot & tarragon shrub, lemon and egg white (£9). Barbican.
Lorne Restaurant: Try a Beetroot Collins cocktail. An exquisite mix of beetroot, vodka, honey syrup, all spice, lemon juice and soda water (£7). Victoria.
Want to make some Vegan dishes at home? Pick up "Vegan: The Cookbook" By Jean-Christian Jury. Published by Phaidon (£29.95)