Is truffle vegan? And by this, we mean the fruiting body of a subterranean Ascomycete fungus, as opposed to the one with a ganache centre. It's a good question, since pigs are often used to sniff out truffles. But as one vegan forum assures us, "yes animals are trained to find [them] but this is not like taking honey from the bee". Which is why we find ourselves going without our Manuka dressing at The Ivy and indulging in lashings of creamy truffle on our cauliflower at Coya. Our initiation to vegan dining starts here…
COYA, MAYFAIR
What: One might associate this swanky Peruvian joint with ceviche, pisco sours and a varied selection of tequila… But Sanjay Dwivedi and his team are more than capable of pleasuring the senses in the height of a dry Veganuary. Starting with an entree of corn tortillas and guacamole – lovingly blended at the table before our eyes.
Next, a selection of small plates: cauliflower with winter truffle, forest mushrooms and Japanese aubergines, which under all that glistening marinade, could have fooled us for a rack of lamb! These go rather well with an assortment of quinoa and kale salads and a pumpkin cazuela (that reminds us ever so slightly of a crème brûlée).
If you have room for desert, try the Inka 'chocolate mouse with mango and lime sorbet. If you're teaming Veganuary with Dry January, go for a 'NOgroni' that basically tastes like the real thing sans alcohol, thanks to Seedlip. Squeeze in a workout beforehand at Ten Health & Fitness St. James's.
Where: 118 Piccadilly, Mayfair, London W1J 7NW
Price: 3 courses – £49 per person including a Seedlip cocktail
[smartslider3 slider=114]
THE IVY MARKET GRILL, COVENT GARDEN
What: A relaxed yet sophisticated all-day dining spot in the heart of Covent Garden, overlooking the bustling piazza. Usually when we come here, we order the Atlantic scallops followed by the crab linguine  – which is exactly what our guest of honour orders, much to our annoyance. We opt instead for the raw market salad with thinly shaved market vegetables with avocado houmous…
'Thinly shaved' goes to sum up this starter. As beautiful as it looks on our Instagram feed, without the Manuka honey dressing, it's a fairly rabbit-like affair. But this is more than made up for by the enormous pile of zucchini fritters and our main course. A delicious Dukka spiced sweet potato Aubergine baba ganoush with labneh and a Moroccan tomato sauce, topped off with a chargrilled kale crisp! Squeeze in a highly charged workout at Another_Space.
Where: Covent Garden, 1A Henrietta St, London WC2E 8PS
[smartslider3 slider=115]
THE KITTY HAWK, CITY
What: An all day haven for casual dining in the city, a stone's throw from Monument station. Just in time for Veganuary, the team have curated a three-course menu with plant-based ingredients. We tried the roasted heritage beets with horseradish foam and oat crumble. A safe choice unless you want to start your meal with a pudding (which is how we felt about the maple soya pannacotta with toasted gingerbread wafers and mustard frills).
For the main course, we enjoyed seasonal roasted baby squash with wild mushrooms, golden enoki and chilli. We gaze over rather lovingly as our guest tucks into a crispy pork belly. Whilst our heart screams for a glass of Malbec Cabernet Sauvignon from Mendoza, we opt instead for a flavourful and zesty Seedlip Garden cocktail with elderflower syrup, lime juice and cucumber topped with slimline tonic. Nearby studios in this area include Barry's Bootcamp East, 1Rebel Broadgate and Studio Lagree.
Where: 11,13,14 South Place, London EC2M 7EB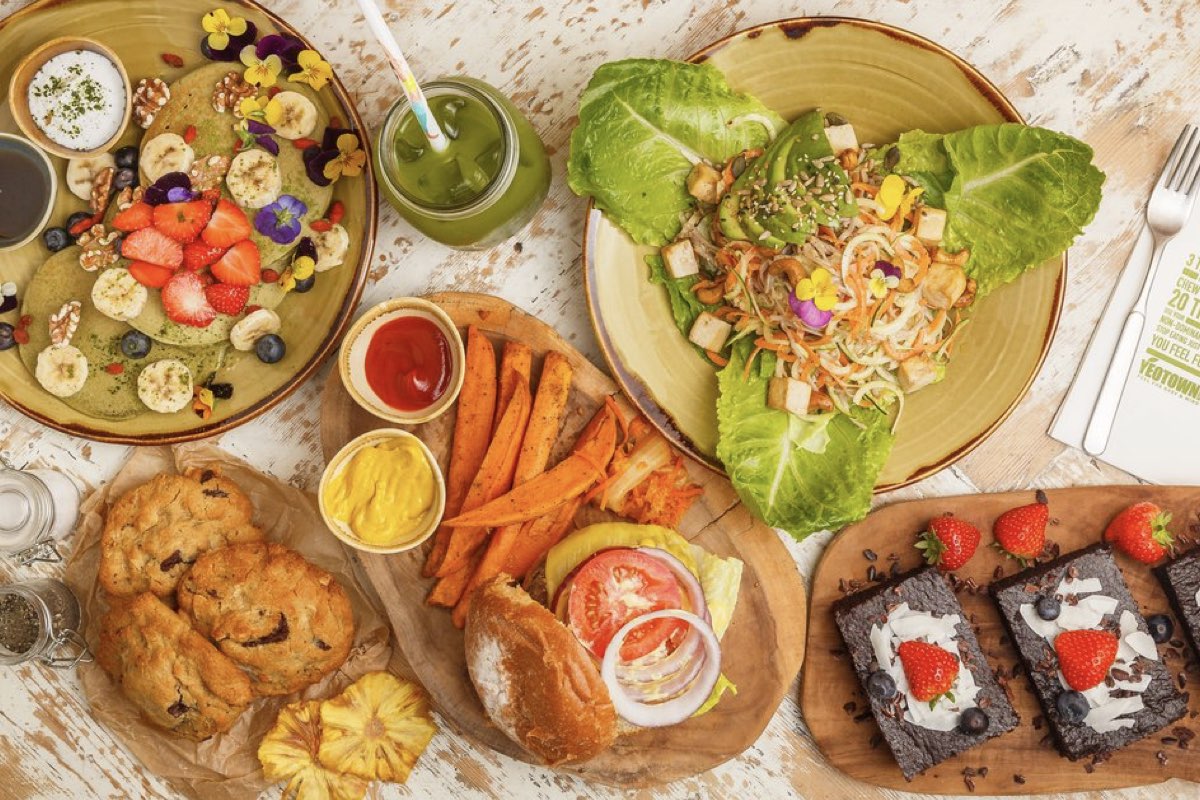 YEOTOWN KITCHEN
What: More than just a healthy eatery, Yeotown Kitchen aims to nourish both body and mind. Inspired by their award-winning Health Retreat in North Devon, vegan options here include a tasty Thai coconut lentil curry bowl and a bounce back burger with belugal lentils, caramelised onions and lashings of vegan jack cheese!
Try swapping your croque-monsieur for their vegan sourdough ciabatta with spiced roasted chickpeas, lemon hummus and roasted vegetables with red chilli cream. And be sure to try a class at nearby studios Total Chi and Sweat by BXR. If you still need convincing about the benefits of a plant based diet, sign up to Yeotown Kitchen's Viva Las Vegan! Veganuary supper club & talk.
Where: Yeotown Kitchen, 40 – 42 Chiltern Street, London, W1U 7 QN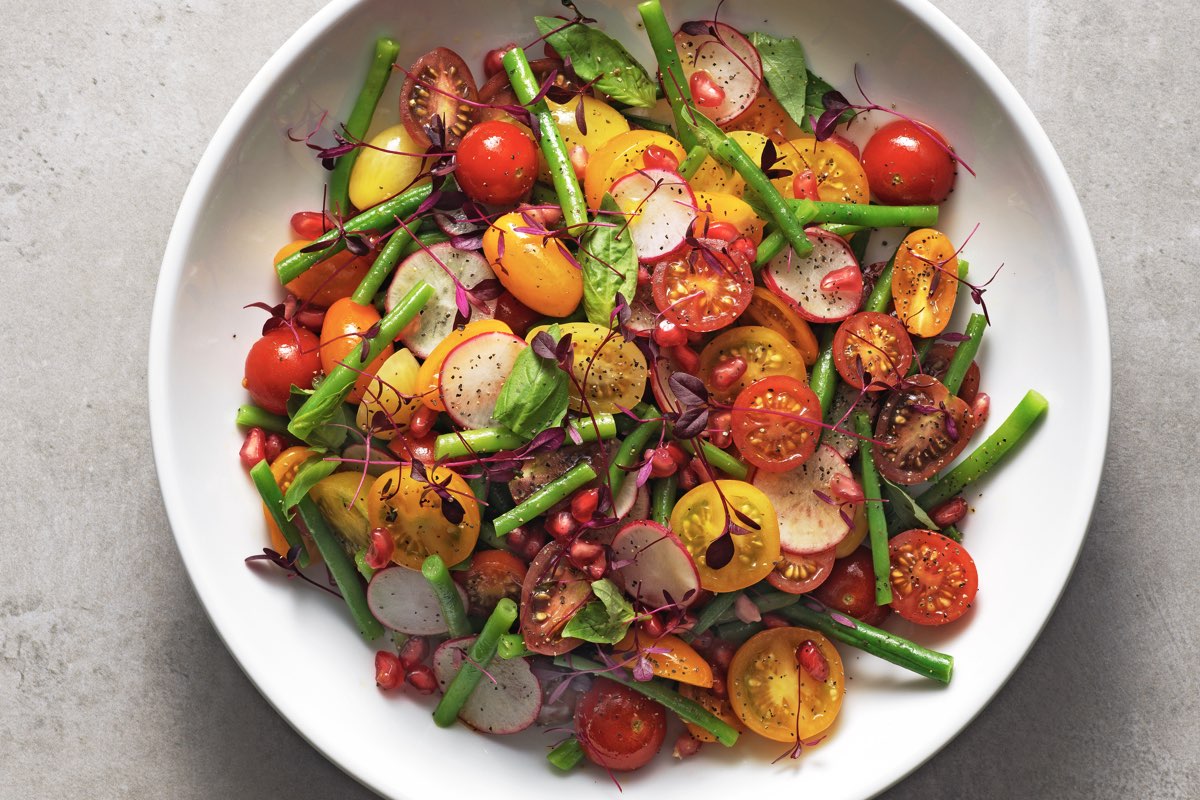 WILDFLOWER, PECKHAM LEVELS
What: The gentrification of Peckham can be neatly summed up by the transformation of this former drug den to a creative hipster hangout – Peckham Levels. The main event at it's centre, is a 'greenteen', set five floors above the city, overlooking Peckham Rye Park. The tasty vegan cuisine includes purple sprouting broccoli, labneh and almonds with fried cauliflower, bramley apple, walnuts and sweet potato gratin with rhubarb chutney. Be sure to team your visit with a yoga class at Yoga Rise.
Where: 95A Rye Ln, London SE15 4ST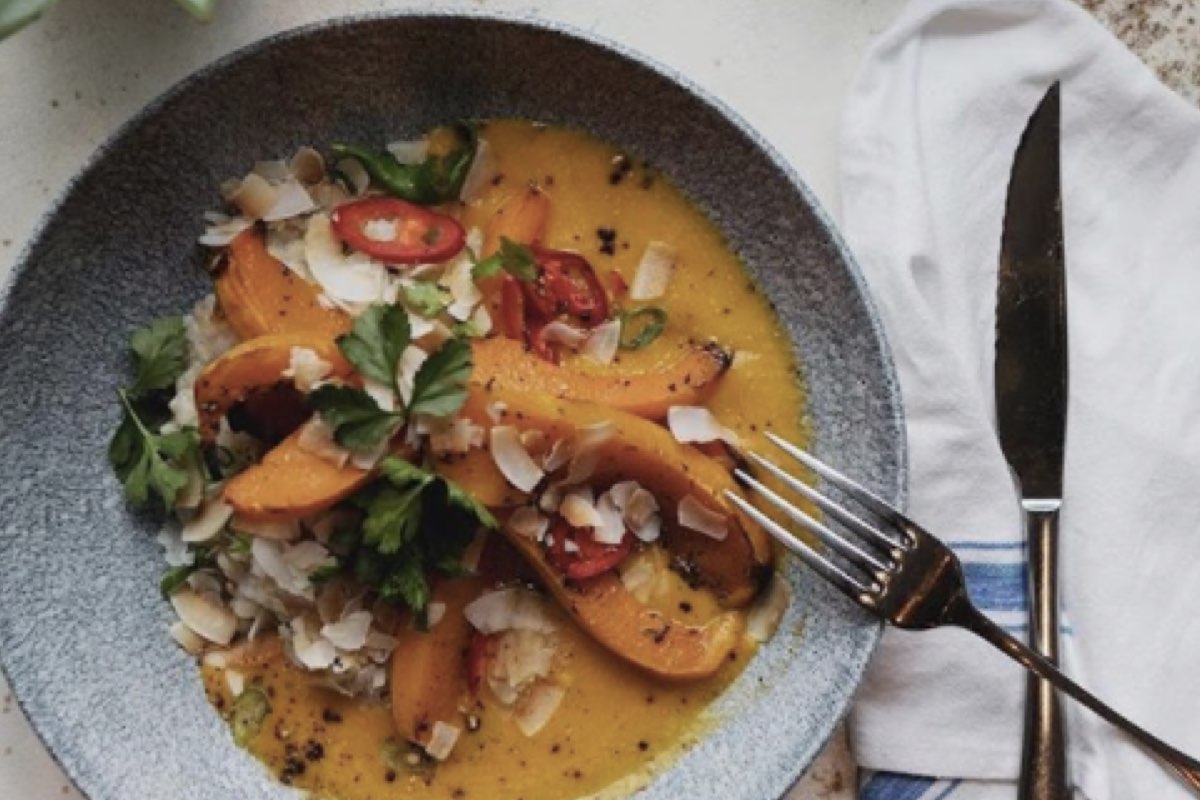 NO29 POWER STATION WEST, BATTERSEA
What: A beautiful, industrial luxe space softened with velvet furnishings, hot pink neon and prints emblazoned with Wildean sentiments. We tried the smoked aubergine falafels with lemon and pepper tahini to start, followed by a delicious roast butternut squash curry with sticky short grain brown rice, coriander and toasted coconuts.
Other mains from the vegan menu include a beetroot and barley risotto and a house salad with quinoa and edamame. Round off your meal with a coconut chia pudding or poached pear and coconut yoghurt. Be sure to work up a sweat beforehand at BOOM Cycle next door.
Where: 29 Circus West Village, Battersea Power Station, London SW8 4NN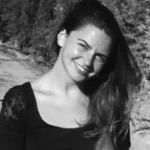 Hettie is the editor and co-founder of DOSE. A keen runner, she's also partial to a blast of high-intensity and hot yoga. A country girl at heart, she divides her time between London and the lush rolling hills of North Devon. When she's not jetting off on her next adventure, Hettie can be found in a candle-lit alcove with a laptop, a spaniel and a full bodied Malbec.