We're all used to seeing pictures of celebs hooked up to IV drips attempting to undo their sins from the night before. The trend has given rise to dedicated clinics such as 'Hangover Heaven' in Vegas and REVIV whose signature 'Royal Flush' is the go-to Glastonbury cure.
Whether you're suffering from a hangover or sheer exhaustion, these clinics promise to get partygoers back on track by delivering infusions of vitamins, antioxidants, minerals and electrolytes over an hour long period. But do they actually work?
"Anyone who pumps themselves with 2 litres of water will feel better afterwards, it's called hydration", Bianca, my medical aesthetician says dryly, rolling her eyes. "Most people can use their common sense and drink a bottle of water".
I'm at the Charterhouse Clinic in Marylebone test driving Vitamin Injections London. Here they favour an IV push injection over the infusion method. Why? Because infusions are "time-consuming and have a greater risk of infection and complications" – apparently.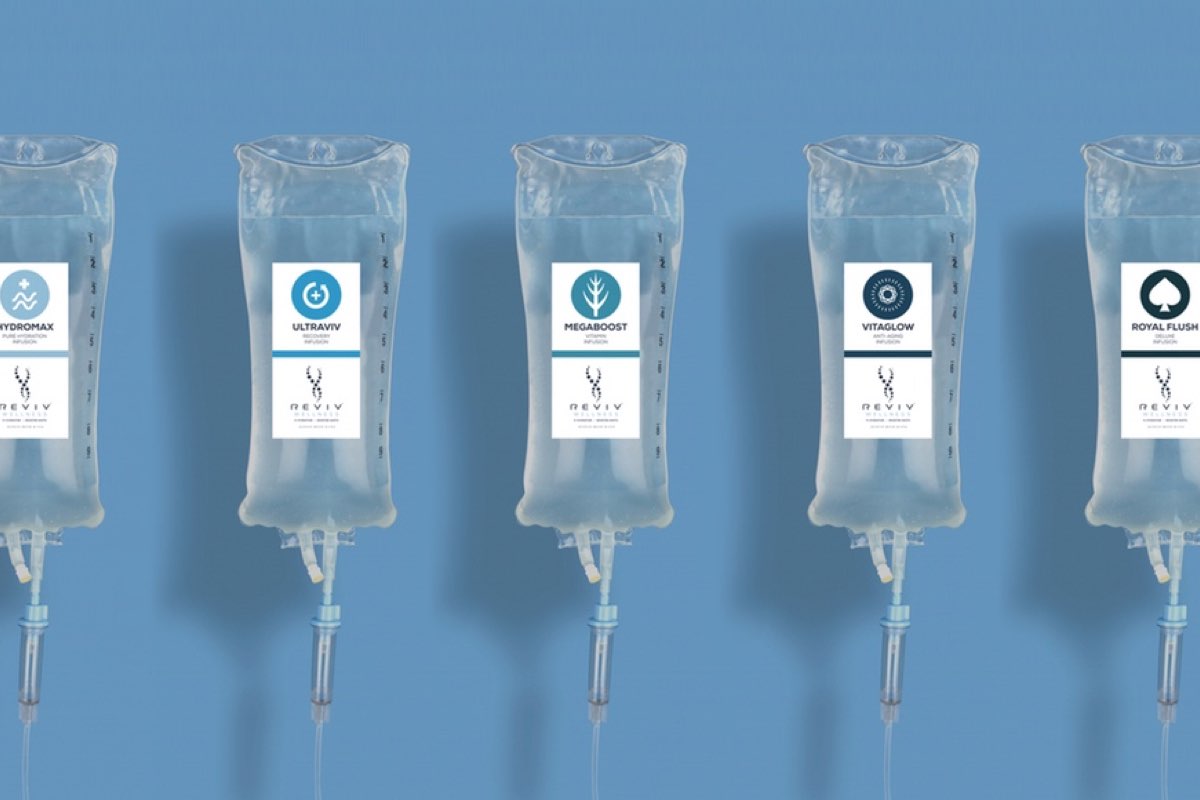 I confess I contemplated a few glasses of wine to prepare for a more dramatic 'before and after' (before trusting by better judgement, it is Monday after all) but hangovers aren't the focus here. In fact, they ask you to arrive fully hydrated to prevent your veins from constricting.
This is more of a preventative healthcare route for those who wish to improve their health, mood and energy levels from the inside out. But for "post party nausea" they have the perfect "pick me up".
You may question why I didn't just pop a multi-vitamin instead of opting to be injected with a needle but it's a far more effective route given most of the nutrient from a pill is lost during the absorption process.
We spend ten minutes talking through my medical history before settling on my treatment of choice. I'm feeling surprisingly perky and well slept but wouldn't say no to an energy boost to get me through rush hour.
Bianca prescribes a "Pick me up" with B12 for energy; vitamin C for an immunity boost to prevent symptoms of burn out and folic cid for… good hair apparently.
She talks me through my "delivery options" which are via a needle in the arm, in the muscle of the thigh, or up the bottom. No thanks – though I hear it's very popular. I go with a needle in the arm.
I hop on the treatment bed and Bianca tightens my arm with a band. "That's what we like to see", she says, looking down at my pulsating vein.
She disinfects the area before calmly injecting the needle in my arm to deliver the vitamin shot. The whole process lasts about 5 minutes and is utterly painless.
As for the results – I don't feel any different. With all that B12 rushing round my system i'd hoped for an energy boost at least but it never comes. That's preventative healthcare for you!
At £125 these injections aren't cheap – especially as Bianca advises one every 1-2 weeks. While i'm reluctant to invest in a course of 6 for £625 I pick up a months supply of vitamin patches instead.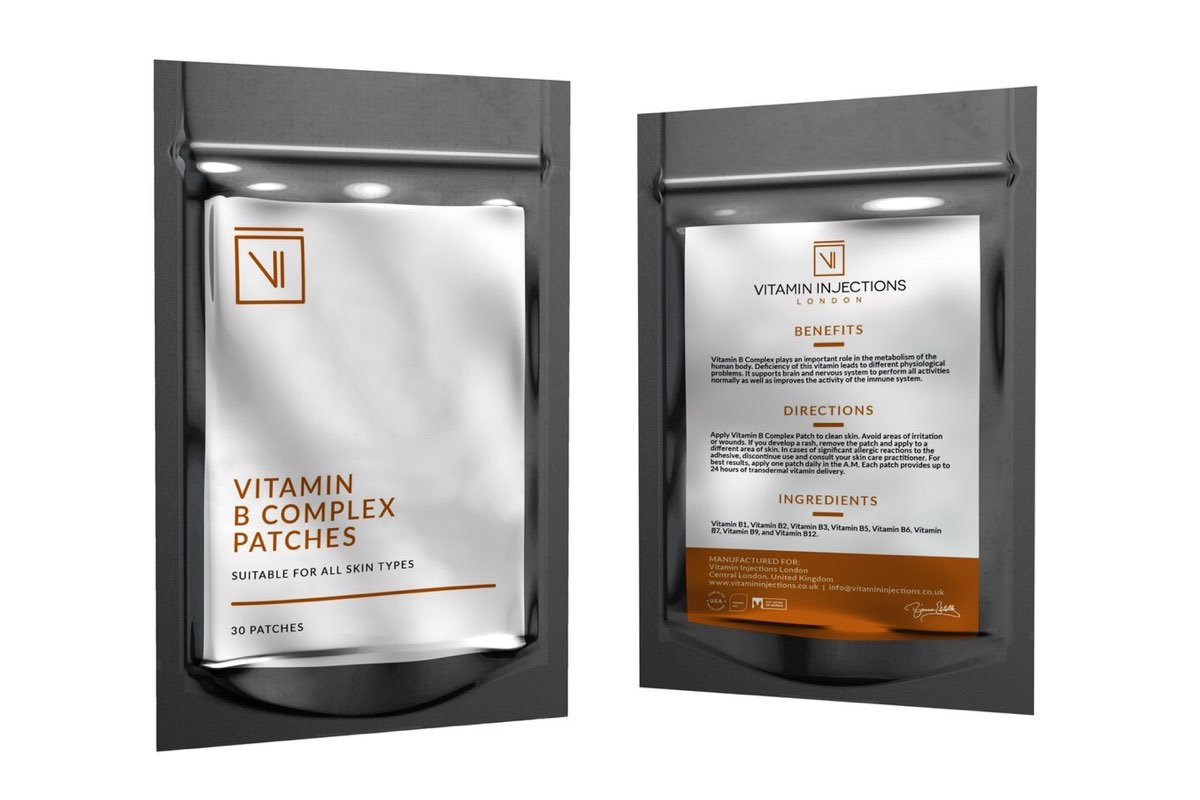 They look a bit like mini circular plasters that you peel off an adhesive sticker and apply to the skin for a slow-release of vitamins. She advises the vein on the big toe for best absorption results.
At £45 a packet they're easier on the bank balance but Bianca does advise that I mix and match. I go home with 3 packets. B12 to help with low energy and fatigue and B Complex and D3 to support the immune system.
While I don't notice any changes in my mood or energy levels, I feel reassured that these patches are quietly getting on with the job of keeping cortisol and burn out at bay.
These are a great alternative to IVs and more effective than swallowing a pill – with 90% of vitamins absorbed into the bloodstream in 12 hours.
Address: Vitamin Injections London, 98 Crawford Street, London, W1H 2HL
Tube: Baker Street, Bond Street
(image credit – healthy living london)