It's pretty simple… right? If you don't work out for a few weeks, you start to feel a bit soft as your muscles weaken. Even if you don't notice it straight away, you certainly notice it when you get back to the gym. You can't do as many press ups. You tire faster and you don't feel nearly as strong as you did before.
As the old adage goes… 'Use it, or lose it'.
Our faces contain 43 muscles; yet, we don't seem to work them out like the ones in our body and why is that?
The founder of FaceGym, Inge Theron, spent three years testing out the latest spa and fitness trends around the globe. After being left housebound by a face-lifting procedure, the concept of FaceGym was born. A non-invasive, facial workout, designed to lift, tighten and restore.
FaceGym says they don't believe in 'anti-ageing', they believe in ageing gracefully. OK, now I'm intrigued.
I started noticing my wrinkles when I was 28, just under my eyes. I guess this shouldn't have come as a surprise. I laugh, smile and generally make strong expressions all the time… but there they were.
By 29, I started to notice them on my forehead… and this year, at 31, they started to appear around my mouth.
With so many women around me trying Botox, I was starting to think it would be my only option.
But as someone who sat in a car outside of the doctor's office for an hour, clutching an arm on the brink of tears after a flu shot, I think it's safe to say that injections aren't my thing.
I know what you're thinking… What the hell is a Face Gym?! Does the treatment really work? And is it worth it? I'd been asking myself those same questions since hearing about FaceGym after their launch in 2014. So, I figured it was finally time to find out…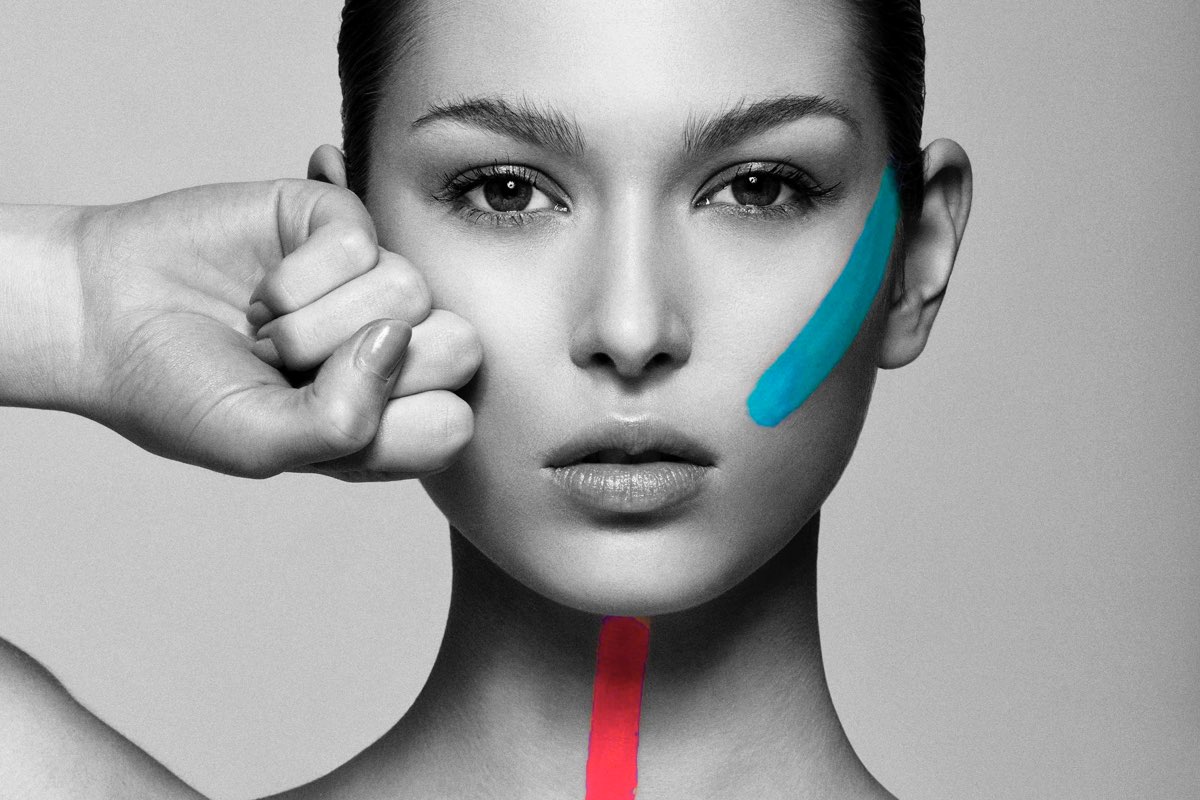 A few months ago, I went to my first "workout". It was performed by a face "trainer" and consisted of a warm up, cardio, strength and a cool down. A similar format to most interval training workouts that I have experienced.
At each stage, the trainer used a variety of "16th century massage techniques" from knuckling, flicking and whipping at various pressures to detox and naturally contour my face.
It felt uncomfortable at first (… a bit like a HIIT class), but you soon get used to it. This was followed by a session with the FaceGym Pro. FaceGym's very own EMS (Electric Muscle Stimulation) tool that stimulates muscles to contour cheekbones and restore elasticity.
The next week, I booked my second workout. I noticed results immediately after both. My face was glowing and felt tighter. By week 3, the 'workout' actually started to feel good and I even enjoyed the cardio and strength sets. What's more, I walked out feeling relaxed, rejuvenated and refreshed.
As a regular FaceGym'er, my trainer advised me to trial "FaceCamp". A personalised face program designed to target your biggest concerns. I knew I had to try it…
I had a choice between 'Vegan Face', '5am Flight Face', 'Screen Face', 'Winter Face' and 'Insta Face'. Each is designed to target a range of different concerns from dullness and dehydration to wrinkles. Workouts are packaged together in a holistic format with dietary and lifestyle tips, along with recipes and supplements from GP Nutrition.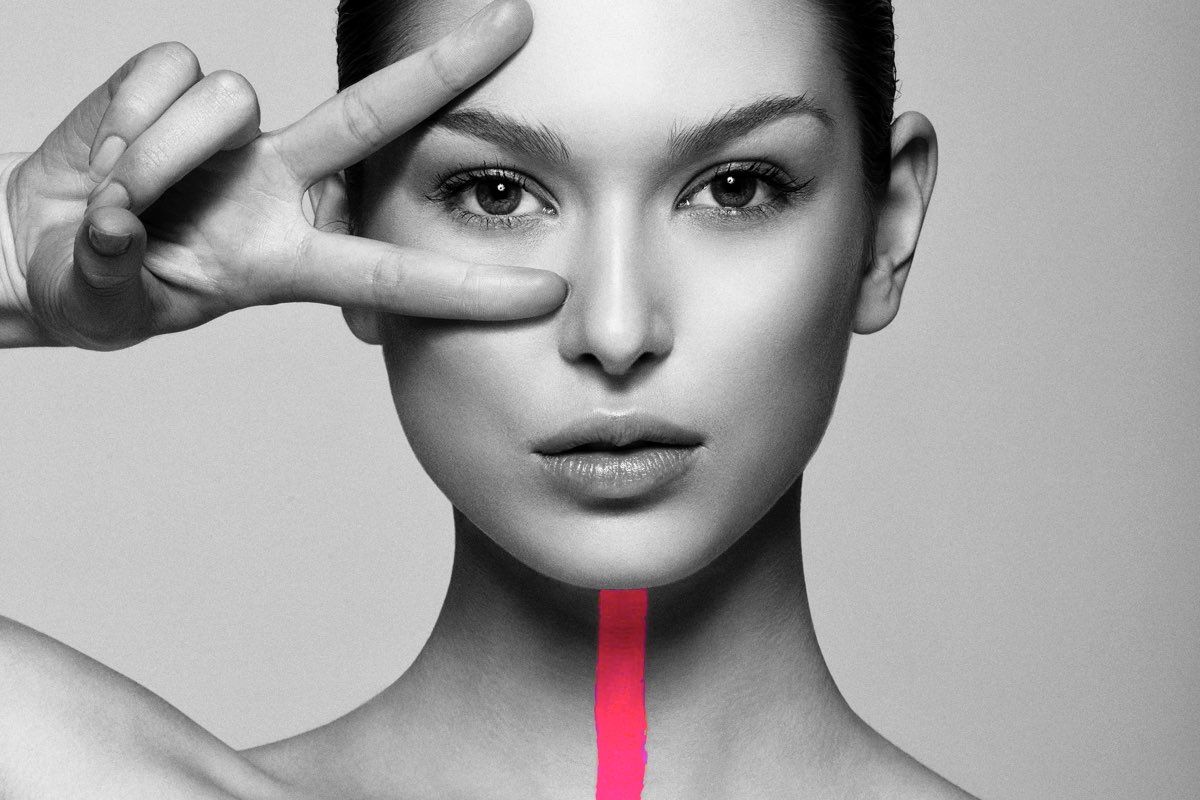 FaceCamp Consultation
I meet with Morgana at the Selfridges location who asks me about the biggest concerns I have with my skin.
"Easy", I say… "everything!"
She smiles and gives a little chuckle. (I'm guessing she hears that answer a lot!)
"Wrinkles are my top concern, followed by dehydration, sagging and some rosacea", I explain, taking the whole thing a lot more seriously now.
Morgana decides on 'Insta Face' and promises that by the time she's done with me, "no filter" will be required. Challenge accepted!
She creates my treatment plan comprised of seven sessions along with 'Restore Me' supplements from GP Nutrition. Designed for those with "long working hours, an intense social life and frequent travel". Sounds about right!
The concoction of vitamins aims to keep me feeling refreshed, with increased endurance and vitality, much needed with my hectic schedule!
Morgana then explains that because of the laser treatments, I have to stop using any self tanner on my face because it can change the actual colour of my face. And not in a good way…
Full disclosure, I haven't gone a day without self-tanner on my face in, give or take, 13 years. I sit there in shock for a moment, wondering if I have the confidence to show people the real colour of my skin… So I think back to the wrinkles and decide to go for it. Priorities, right?
'Insta Face' Program
Session 1: Cryo Oxygen Shot + Signature Electrical
Session 2: Full Face Laser
Session 3: Holiday Skin: High Definition 3D Radio Frequency + Signature Electrical
Session 4: Cryo Oxygen Shot + Signature Electrical
Session 5: Partial Face Laser (Problem zones: Forehead, Eyes, Mouth) + Holiday Skin
Session 6: Holiday Skin: High Definition 3D Radio Frequency + Signature Electrical
Session 7: Partial Face Laser (Problem zones: Forehead, Eyes, Mouth) + Holiday Skin
Just about every treatment at FaceGym scares you at first.
The machines all seem to have a handheld device, shaped like a gun, and some make some pretty intense sounds to match. Luckily the only scary thing about any of these treatments is the way they look.
The Cryo Oxygen Shot blasts freezing gas all over my face. At first this feels a bit strange, but I soon relax and by the end the blasts, my face feels refreshed.
For the Radio Frequency machine, the trainer massages coconut oil onto my face and traces over my skin with the device, which heats up to higher temperatures as it glides.
This treatment is designed to boost collagen, sculpt away unwanted face fat (side note: all my face fat is unwanted), restore elasticity and minimise puffiness.
The tip of the device is cold, so it is an interesting experience to have both the hot and cold sensation at the same time.
In the other hand, the trainer uses a handheld temperature sensor to make sure that my skin doesn't get too hot. The first time we used this device, I didn't feel any burning sensations, however, the second time I ​was a little dehydrated post-holiday, so there were a few moments when I had to tell the trainer to stop. Should've drank more water…
The FaceGym Pro can feel uncomfortable for some, or even just a bit weird at first, as you feel your various face muscles contracting involuntarily.
I wonder what the nearby shoppers must think of my odd facial expressions as they walk by… (If you don't like being stared at by curious customers (can't blame them), I'd recommend heading to the flagship location in Chelsea!).
Now, I have really sensitive teeth, so the FaceGym Pro feels a but painful along the areas around my mouth.
My trainer offers me wet gauze pads to place between my cheeks and I can honestly say this helps so much. Plus, it means that we are able to turn up the device to a higher level and cheers to more contouring!
I find the laser treatment (to combat my fine lines and wrinkles), to be the most comfortable treatment of them all.
I actually start to doze off the first time my trainer uses it on me. With my eyes covered, blanket on top and still a bit cold from the early morning walk from the tube, the sound quickly becomes white noise and the warmth from the laser, instantly relaxing.
At the end of every treatment, FaceGym trainers apply a concoction of creams and serums best for the individual's skin. I switch back and forth between Royal Fern Phytoactive anti-aging products, filled with highly concentrated Vitamin C, Hyaluronic acid and retinol to sooth redness and inflammation and Dr. Levy. His products contain a patented formula, derived from plant stem cells to boost collagen, elastin and smooth fine lines and wrinkles.
It's a total plus that all creams and serums smell amazing, especially FaceGym's very own essential oil mixtures. When you book a FaceCamp at their flagship store in Chelsea, you can have your very own oil blended by a knowledgeable mixologist!
I notice results after every session and continued to see more and more as the days go by. If you have a laser scheduled, the trainer will take before and after photos of you to show you the results. Though, you can ask for this during any treatment.
My skin feels significantly tighter, especially in the areas under my eyes and at the top of my cheekbones. I walk out of each session, albeit slightly red for a few minutes (because of my sensitive skin), sans makeup, glowing and confident!
I've started wearing less makeup overall, it doesn't feel as if I need as much. While I still notice a few wrinkles, they've decreased significantly and I can wear my highlighter again. The most surprising result? Everyone who has guessed my age this month has been off by 5 years… I'll certainly take that as a result!
One thing I've learned from FaceGym is that your skin operates exactly like the rest of your body. So if you want good skin, you have to take care of it with regular exercise and maintenance. There are no quick fixes and having radiant skin takes time, effort and maintenance. So it makes perfect sense why they call it FaceGym. Actually, nothing describes it better.
So what are you waiting for… 'take your face to the gym' already!
FaceGym currently has 2 locations at their flagship in Chelsea and Selfridges on Oxford Street. FaceCamp prices start at £515.
Book your workout here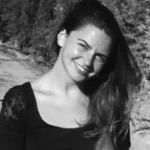 Hettie is the editor and co-founder of DOSE. A keen runner, she's also partial to a blast of high-intensity and hot yoga. A country girl at heart, she divides her time between London and the lush rolling hills of North Devon. When she's not jetting off on her next adventure, Hettie can be found in a candle-lit alcove with a laptop, a spaniel and a full bodied Malbec.