Support your fitness and busy daily routine with ready-made, on-the-go healthy smoothies from Swisse Me Siobhan put them to the test…
In a time where being busy is spoken about as a badge of honour, we're constantly chasing goals from business wins to getting in X amount of workouts and saying yes to all social events – all while keeping our health in check. None of today's jam-packed schedules would be possible without grab-and-go products and the rise of ready-made-meals, which makes it easier than ever before to eat healthily on-the-go.
But amongst all the business, I often find my health can take a backseat and wonder whether I've truly given my body all the nutrients it needs to take me from one destination to the next, which is why I was intrigued to try Swisse Me – pre-made smoothies packed with fruits, vegetables and more. There are several different ranges, from Start Me smoothies targeting mornings and Boost Me snacks to spark up energy levels come afternoon, infused with berries, beetroot or a combination of both (there's a vegan bundle too), but they all have one thing in common: everything is aimed to make a hectic lifestyle easier and healthier. Sounds promising, so I gave it a go and tracked how I felt throughout the day.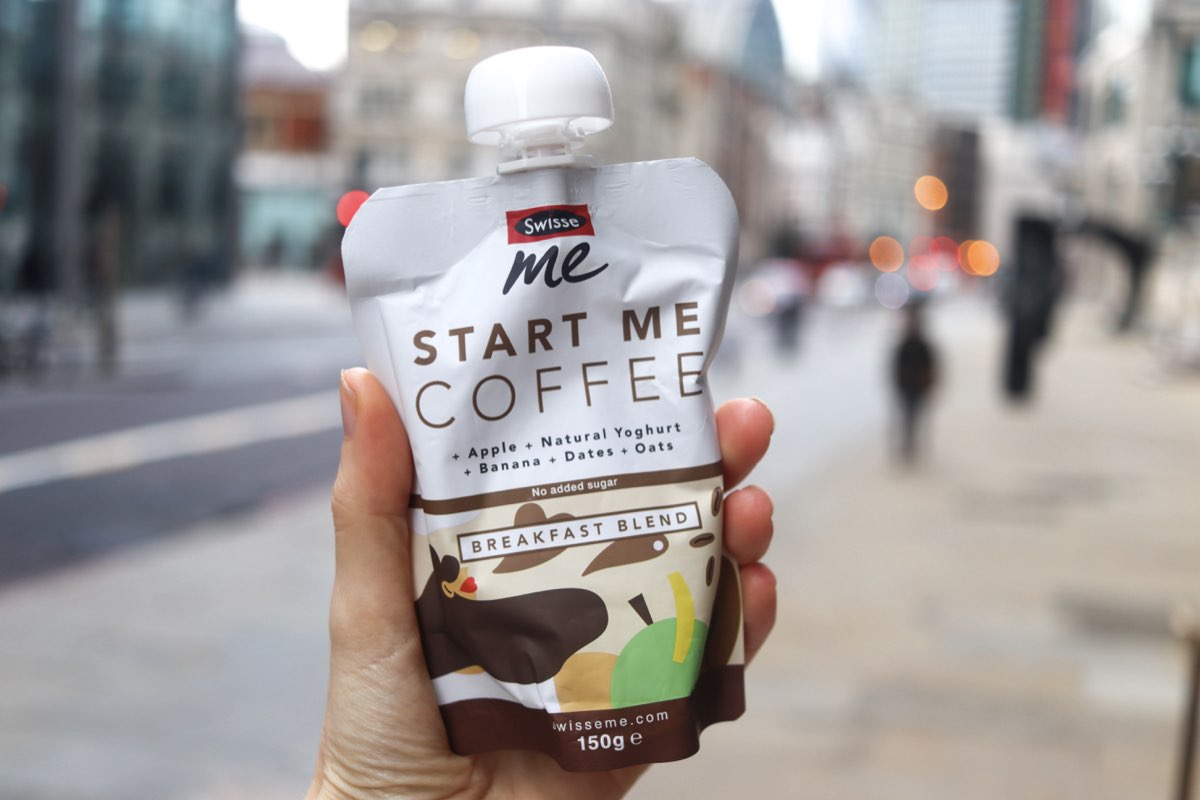 MORNING BREAKFAST
Instead of going to my local café for coffee, I started my day with Start Me Coffee while walking to my first meeting. As someone who heavily relies on caffeine to wake me up, I wanted to test whether this could be a convenient alternative. Made with yoghurt, fruits, dates, oats and a little caffeine, I couldn't resist my second cup of coffee but I no longer needed a snack – I felt surprisingly full throughout my meeting.

LUNCHTIME FIX
My second meeting of the day got cancelled so I headed home for lunch, where I mixed the Boost Me Berry smoothie with a bowl of oats. This turned my lunch into a real treat, with a more tangy flavour thanks to the puréed raspberries and a thicker texture (bonus points there, nothing worse than runny porridge). I also left out my usual helping of honey because the blend is naturally sweetened with dates.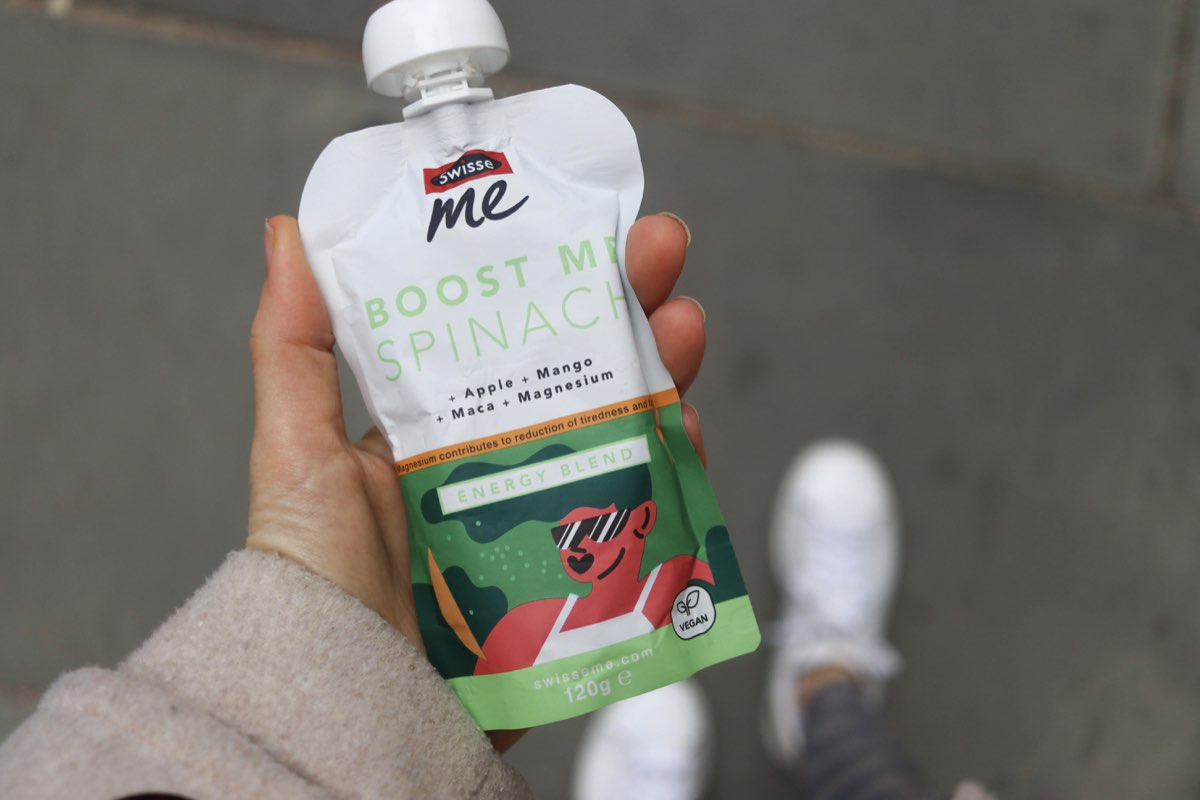 MID-AFTERNOON SLUMP
After doing admin duties and creating content for my blog I admittedly wasn't feeling in the mood to workout, nor did a spinach smoothie sound very enticing, but the Boost Me Spinach smoothie also contains magnesium and maca powder, which are known to tackle tiredness. As someone with a serious sweet tooth, I was stunned how much I loved the Boost Me Spinach and made a mental note to try the other vegetable blend later in my day. My work out kicked my butt (thanks for asking), and I'm hoping my muscles will thank me tomorrow for getting in an extra dose of magnesium.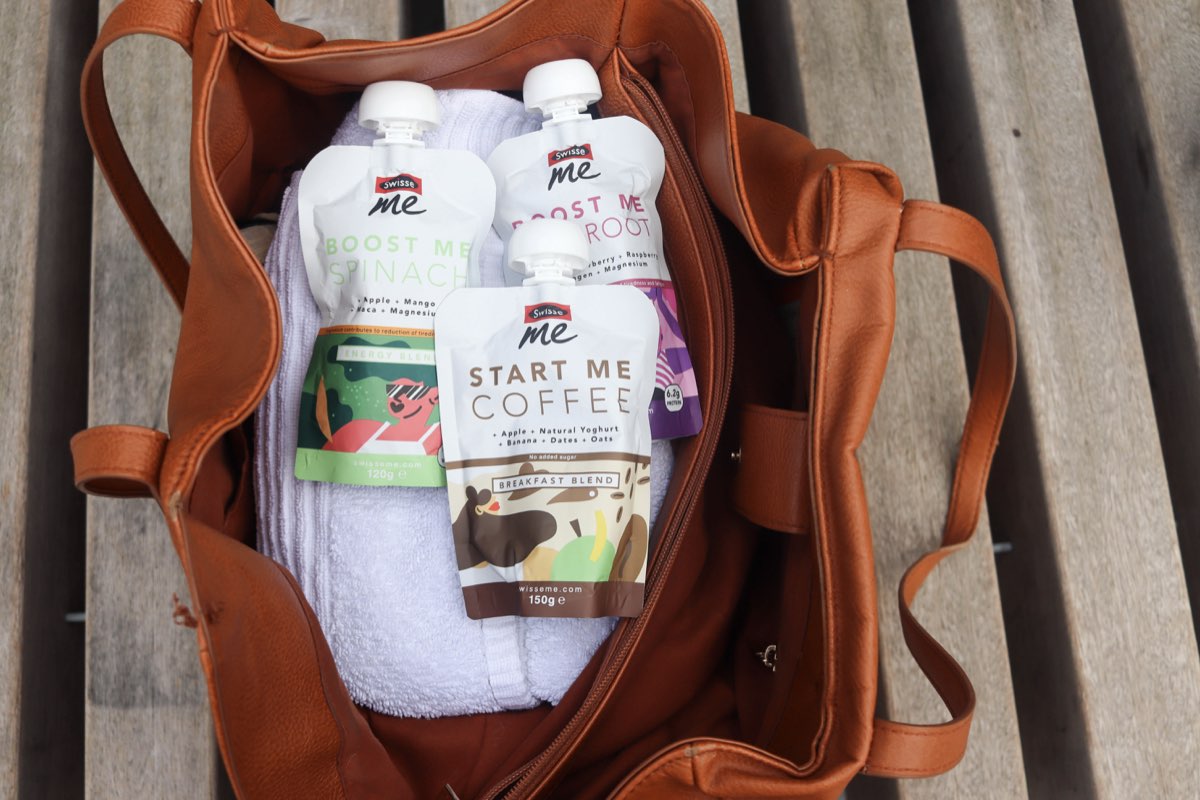 EVENING
My evening included dinner out with friends followed by social media work, a time when I'm most tempted by a bar of chocolate to pick me up. Instead, I opted for my Boost Me Beetroot smoothie to get in some essential nutrients (beetroot is a great source of fiber, calcium and iron to name a few), which also contained collagen (rich in vitamin C) and magnesium (aka the calm mineral aiding to relax the mind).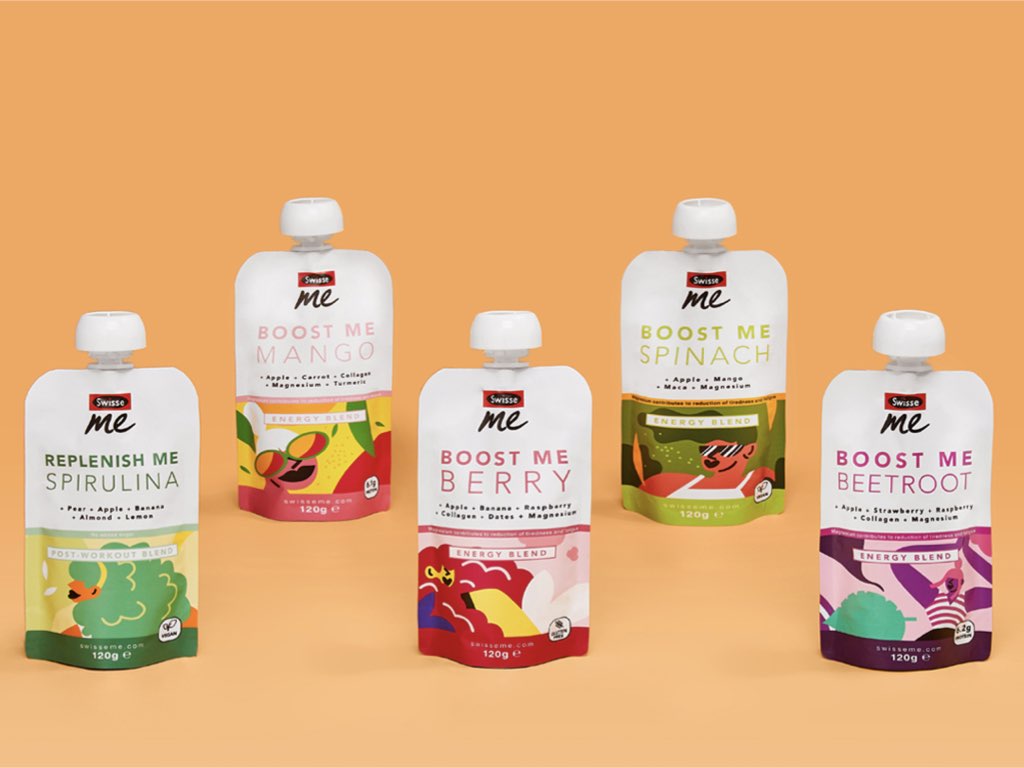 CONCLUSION
A day of Swisse Me hasn't transformed me into a superwoman, but I loved how easy it was to incorporate the smoothies into my hectic lifestyle that took me from East to West to Central London in one day. Whether as a snack while sitting in the tube or as a way to jazz up my lunch, it felt good giving something back to my body and fuelling it with something I knew it would benefit from – not to mention saving me time (less prepping and queuing for food on the go). My favourites were the vegetable smoothies, which I'm definitely keeping in my bag for busy days.
Get your weekly DOSE fix here: SIGN UP FOR OUR NEWSLETTER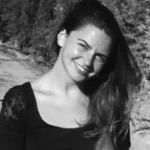 Hettie is the editor and co-founder of DOSE. A keen runner, she's also partial to a blast of high-intensity and hot yoga. A country girl at heart, she divides her time between London and the lush rolling hills of North Devon. When she's not jetting off on her next adventure, Hettie can be found in a candle-lit alcove with a laptop, a spaniel and a full bodied Malbec.