Wellness festival Wanderlust 108 is returning to London on 15th September and we're a tiny bit excited. This year's festival takes place in Battersea Park and expects to draw over 4,000 yogis for a full day celebration of mindful movement. All DOSE readers receive a 10% discount. Simply enter WLGB108DOSE at the checkout when purchasing your ticket.
Wanderlust's signature mindful triathlon, produced in partnership with adidas, comprises a 5k run or walk, a DJ-powered 90-minute outdoor yoga class presented by Liforme (hosted by Adriene Mishler and leading health guru and author Julie Montague; alongside Jonelle Lewis and Mona Lisa Godfrey, with Goldie on the decks), and a 30-minute guided meditation (led by Michael James Wong).
Full Wanderlust event schedule below:
07:30 – Event space opens for registration
08:45 – Crowd gather at starting gate
09:00 – Opening ceremony / Pre-run warm up
09:15 – 5km run starts
10:30 – Yoga session Pt1
12:00 – Meditation session
12:30 – Mindful triathlon wrap up
13:00 – The "uncommons" area will open where there will be a series of fitness classes/workshops and activities to take part in.
17:00 – Event closes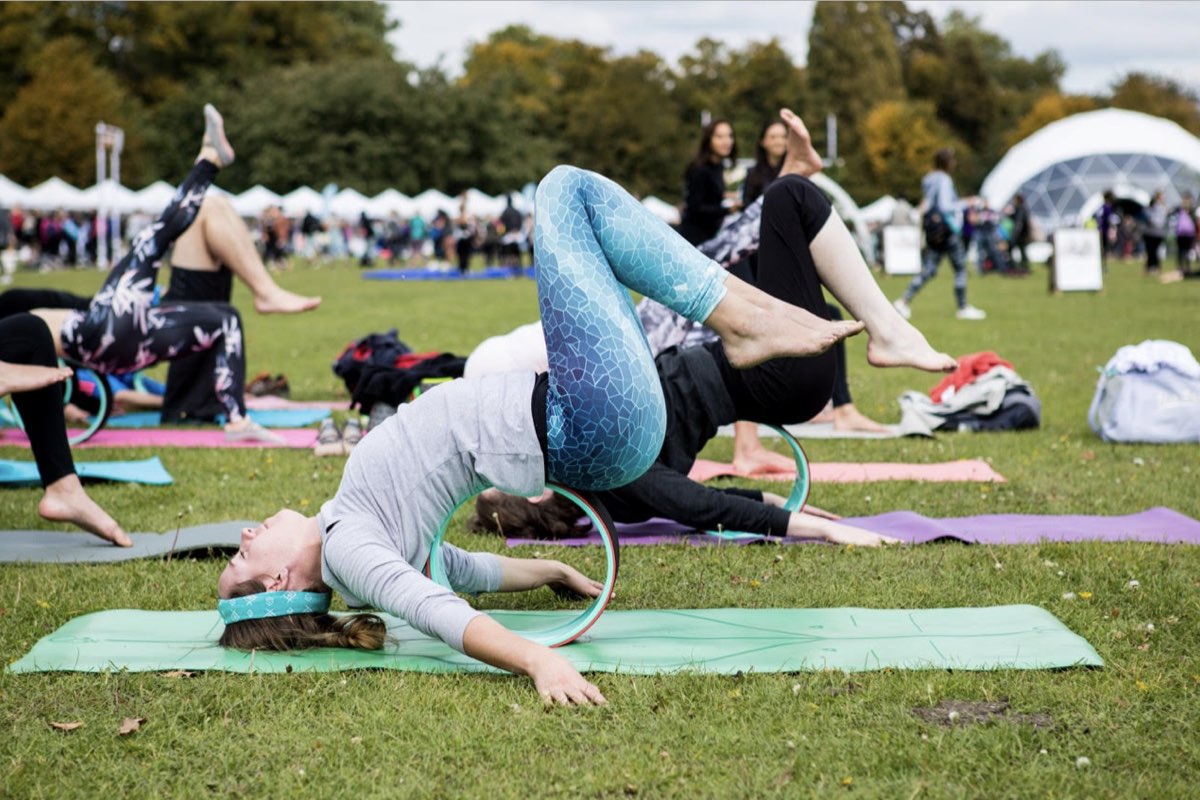 During the day, attendees can take part in workshops that include; AcroYogaDance, Reiki Activated Gong Baths, Mindful Pottery, Mandala Painting and a Silent Disco.
There will be cooking demonstrations, licensed bar and immersion zones, and the new Wanderlust Speakeasy – an intimate and casual lecture series venue, which offers the opportunity for festival goers to immerse themselves in the inspiring ideas of thought-leaders.
The new Tea Garden is an idyllic flower garden providing an escape from the business of life, whilst offering a series of open-air talks from inspirational mindful leaders including Plastics & Sustainability from Lottie Bowser; Yoga When Pregnant from Katie Stockdale; Intuitive Eating from Pandora Paloma and Japonisme (forest bathing) by Erin Niimi Longhurst.
Wanderlust 108 regulars include the Kula Marketplace, showcasing 60 local craft vendors including clothing, jewellery, handcrafted items and a hugely diverse offering in new wellness products, plus a retail adidas x Wanderlust store experience housed in a 12m geodesic dome.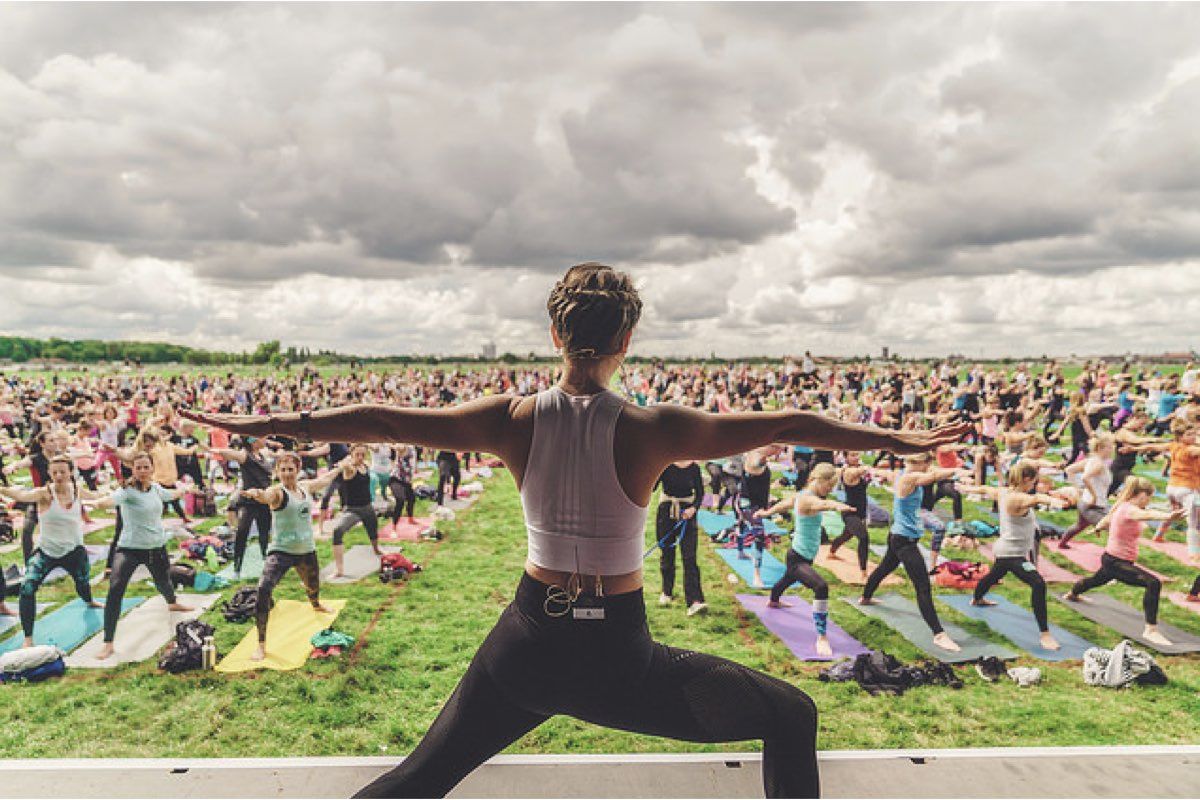 Local and organic food vendors include the return of The True North Café presented by Pollen + Grace offering both sweet and savoury choices and the option to pre-order Wanderlust's signature picnic lunch, the legendary Wanderbowl. Served in a biodegradable bowl, the Mexican-inspired vegan Wanderbowl features Mexican black beans and avocado with smoky roasted sweet potato, corn and coriander salsa, beetroot sauerkraut and a creamy chipotle dressing along with a Pollen + Grace Super Square, one piece of fruit and a refreshing drink. They'll also have their signature Beetroot Quinoa + Tahini Abundance Box and infamous banana bread bar available: moist paleo banana bread with a choice of toppings including peanut butter, coconut yoghurt and raspberry compote.
Find Your True Fork presented by California Walnuts is also new for 2018 and will appeal to foodies who want to do more than eat at Wanderlust; festival goers can sign up for classes and presentations about healthy eating and ways to prepare delicious food, and will be introduced to new cooking techniques and products. Jasmine Hemsley, author of new book East by West, is among speakers and will be talking about the Ayurvedic philosophy of eating to nourish, sustain and repair.
Ayurvedic Garden presented by OMNOM provides a beautiful calm space where festival goers can sit, talk, relax, learn and experience ayurveda.
TICKET INFORMATION:
108 Ticket £42.08
Entry to the Mindful Triathlon (5K + Yoga + Meditation), plus:
Fandana
Drop-in access to bonus activities
£1.08 of every ticket donated to (RED)
108 Premium Ticket £61.08
Entry to the Mindful Triathlon (5K + Yoga + Meditation), plus:
Wanderlust branded water bottle
Premium mat placement
Fandana
Advance priority to schedule bonus activities
£1.08 of every ticket donated to (RED)
AVAILABLE TO PRE-ORDER:
Wanderlust Picnic Lunch £14.95
Wanderbowl
Pollen & Grace Super Square
1 x piece of fruit
1 x bottle of No 1 Rosemary Water or Humble Warrior Elixir
Wanderlust has joined (RED) in the fight to end AIDS. For every Wanderlust 108 ticket sold, £1.08 will be donated to The Global Fund to fight AIDS with (RED), which could provide 3+ days of live-saving HIV medication.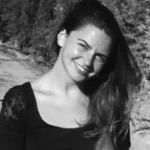 Hettie is the editor and co-founder of DOSE. A keen runner, she's also partial to a blast of high-intensity and hot yoga. A country girl at heart, she divides her time between London and the lush rolling hills of North Devon. When she's not jetting off on her next adventure, Hettie can be found in a candle-lit alcove with a laptop, a spaniel and a full bodied Malbec.