Keeping a wellness journal is a mindfulness practice to reduce stress and bring clarity. But the abundance of different types of journals can be overwhelming. DOSE has got all you need to know about why journaling is beneficial and the different types of journals to help you get started on your mindfulness journey.
How journaling can improve your mental health
Writing a wellness journal can positively impact your mental health through:
Relaxing and clearing your mind, allowing space and time to focus on the positive aspects of your life and increases your general sense of gratitude, which results in a more positive and appreciative mindset
Writing about your challenges and achievements can drive you towards your goals, helping you bring your vision to life
Letting go and reflecting on of negative thoughts, as it creates an opportunity to recover from daily stress factors and leave the insignificant stuff behind
Releasing pent-up anxiety and thoughts
Enhancing your self-awareness and acknowledging your triggers. It can help you recognise things that would otherwise go unnoticed, such as patterns in your thinking, the influences behind your feelings and behaviour
Tracking your progress – flicking back through your journal is a great way to acknowledge your growth and improvements and stay motivated
Dr Barbara Markway explains that keeping a wellness journal can be an effective way to manage anxiety. One process she suggests is dividing a page into columns with the following headings; situation, thoughts and how anxious I feel, using a number scale to represent how you feel and reflect on why you chose that number.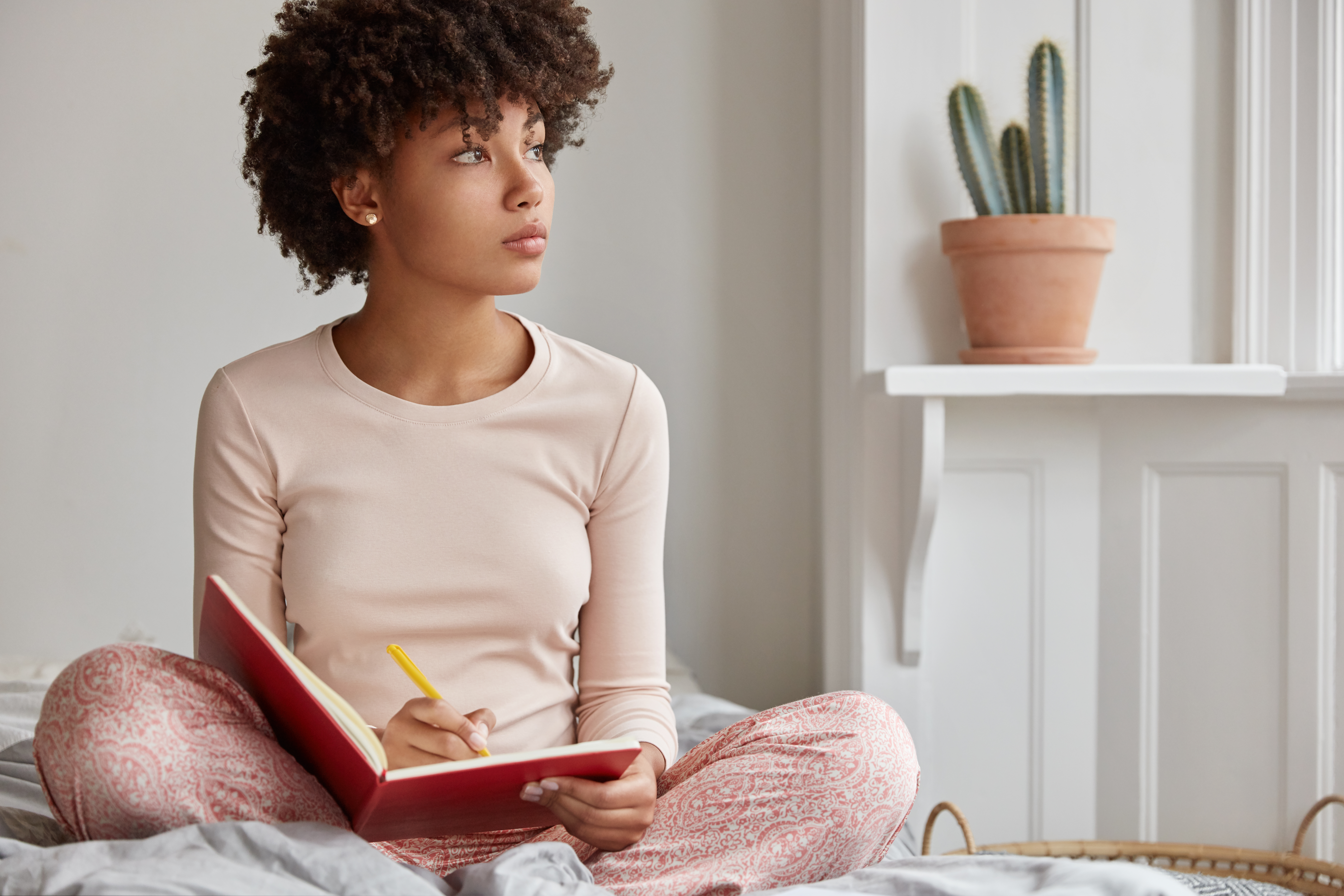 However, there isn't a right or wrong way to write a wellness journal. Some prefer to use it as a way to organise their life whereas others to express their feelings and worries.
First steps to writing a wellness journal
The Centre for Journal Therapy suggest the following steps to get you started with journalling:
What do you want to write about? What's going on? How do you feel? What are you thinking about? What do you want? Name it.
Review or reflect on it. Close your eyes. Take three deep breaths. Focus. You can start with 'I feel' or 'today'…
Investigate your thoughts and feelings. Start writing and keep writing. Follow the pen/keyboard. If you get stuck, close your eyes and re-centre your mind. Re-read what you've already written and continue writing.
Time yourself. Write for 5-15 minutes. Write the start time and the projected end time at the top of the page. If you have an alarm/timer on your PDA or cell phone, set it.
Exit smart by re-reading what you've written and reflecting on it in a sentence or two: "As I read this, I notice—" or "I'm aware of—" or "I feel—". Note any action steps to take.
Become more positive? Try a gratitude journal
Gratitude is something that must be practiced. Simply writing down a few things a day that you're thankful for can achieve this. For example; three people in your life you appreciate and why or three things you have that you're thankful for.
The benefits of a gratitude journal include:
Can lower stress levels and help you feel calmer
Give you a new perspective on what is important to you and what you truly appreciate in your life
Gain clarity on what you want in your life and what you can do without
Help you focus on what's significant in your life
Increase self-awareness
Help increase your mood and give you a positive outlook when you're feeling down, by reading through all the things you are grateful for.
Start or end each day with writing down 3-5 things you're grateful for. These can be as simple as friends, health, good weather or food. Your gratitude journal doesn't have to be deep. It's good to sit back and be thankful for the simple things in life that we take for granted.
Become more self-aware? Try reflective journalling
A reflective journal is where you reflect on events that have happened that day. A reflective journal can enable you to identify significant events that have happened in your life and allow you to learn how they have affected you. It provides a better understanding on your thought processes.
How to write reflectively:
What (Description)- Recall an event and write it down descriptively.
What happened?
Who was involved?
So what? (Interpretation) – Take a few minutes to reflect and interpret the event.
What is most important / interesting / relevant / useful aspect of the event, idea or situation?
How can it be explained?
How is it similar to/different from others?
What's next? (Outcome) – Conclude what you can learn from the event and how you can apply it next time.
What have I learned?
How can it be applied in the future?
Other than reflecting on your daily events; here are some prompts for reflecting journaling:
What did you achieve today and why?
Write a letter to your younger self.
Who in your life means a lot to you and why?
What makes you feel comfortable?
Get better at organising? Try Bullet journalling
The concept of a bullet journal was created by Ryder Carroll – a digital product designer and author living in Brooklyn, NY. Diagnosed with learning disabilities early in life, he was forced to figure out alternate ways to be focused and productive. It's essentially one place to keep everything, from your to do list to your future goals.
All you need to start is a diary of your choice and a pen. You can start your journal at any time during the year – give yourself a power hour to make it happen. Some get very creative with it but this isn't essential, however if you need a creative outlet this is a great option.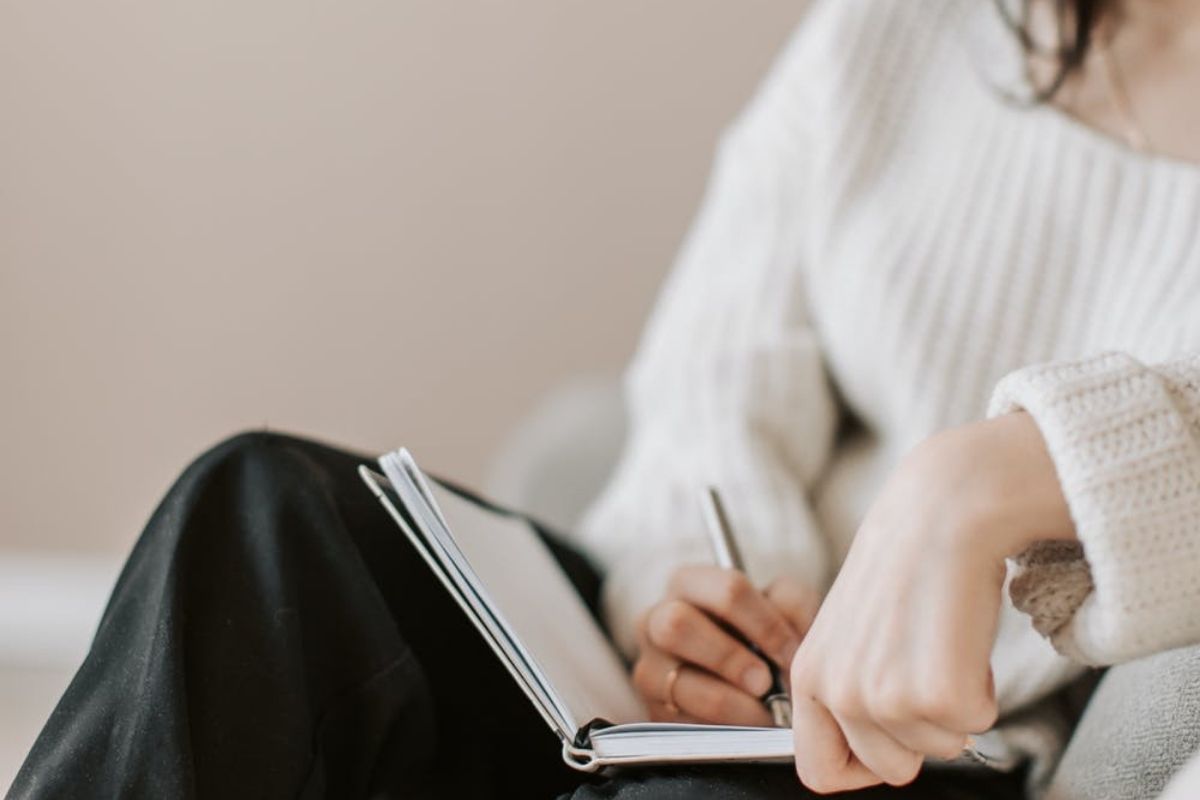 The key to Bullet journaling is rapid logging. You do this by creating symbols (bullets) that represent or classify an event or task. For example, you'd create a symbol for a task, event, or appointment and then you'll change the symbol when necessary to represent a completed task, an attended event or an attended appointment.
We recommend you start with a Dot Grid journal to make the design process a lot easier and to save you having to look at wonky lines and tables everyday.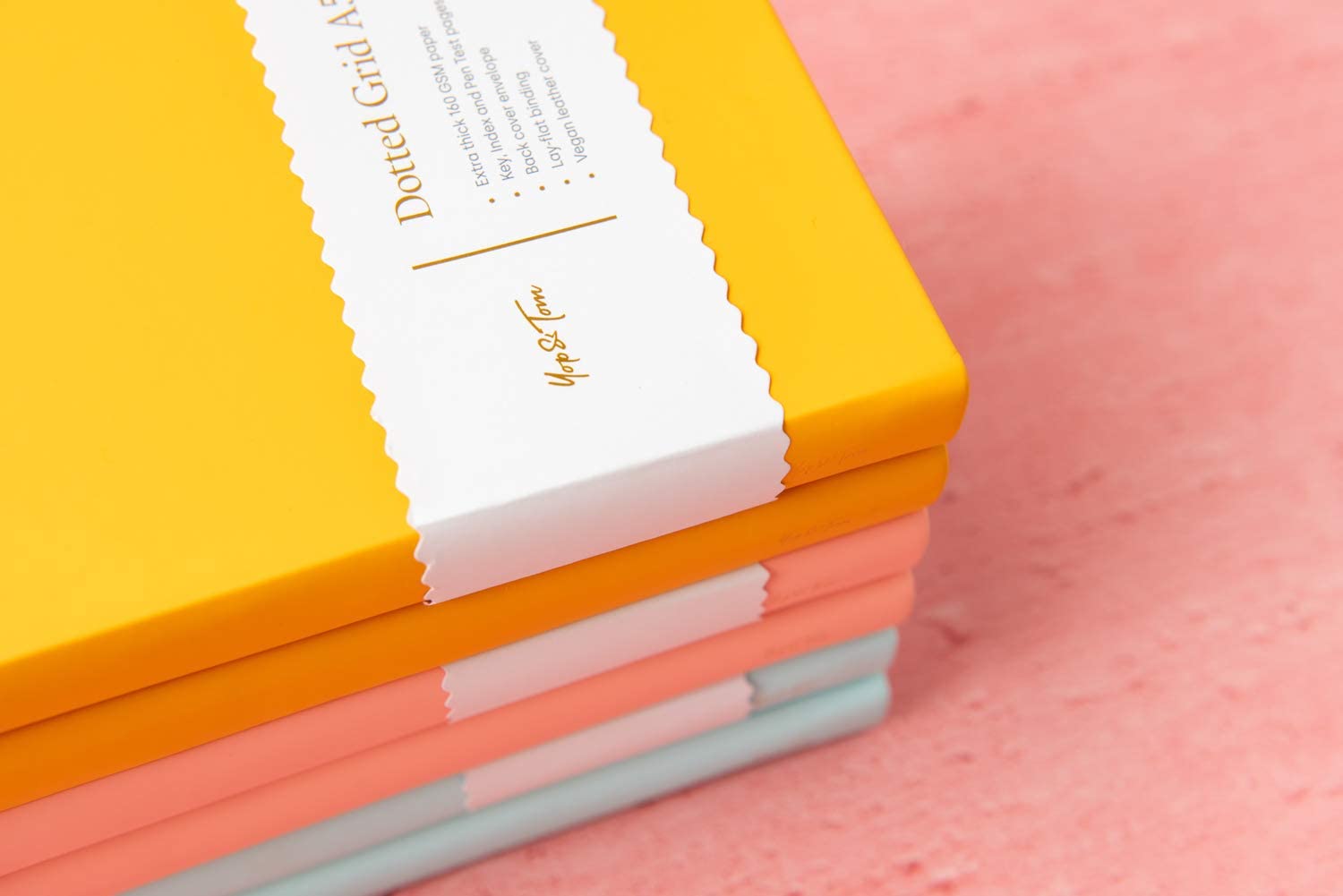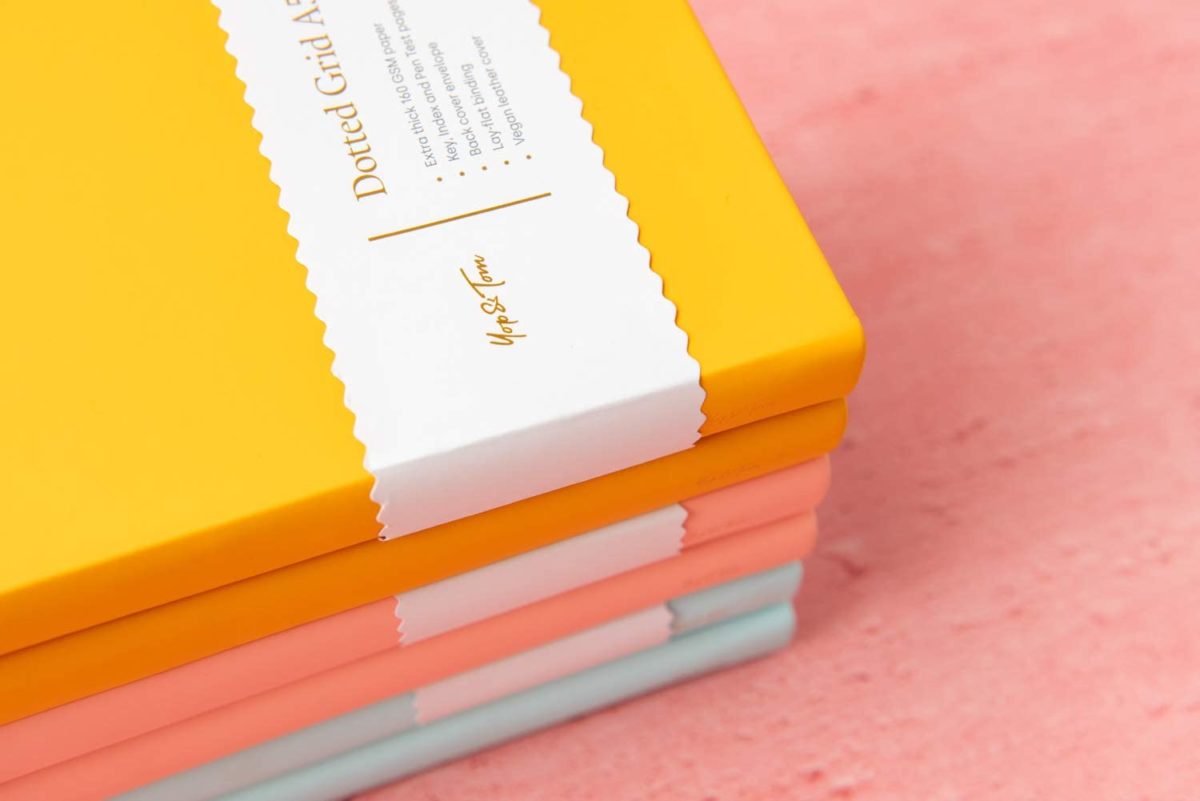 Bullet journal ideas
The reason bullet journals are so successful is due to the organisation they entail. Make sure you create an index which is basically a table of contents with page numbers. Bullet journals can include daily logs, monthly logs and future logs. Daily logs include daily events that matter to you and by updating it daily you learn to prioritise your time, and what's important to you. Monthly logs are a great way to decide on your short-term goals. And future logs are for your long-term goals.
If you need some bullet journal inspiration check out Amanda Rach Lee and Temi's Bullet Journal on Instagram for ideas and tips to develop your own bullet journal.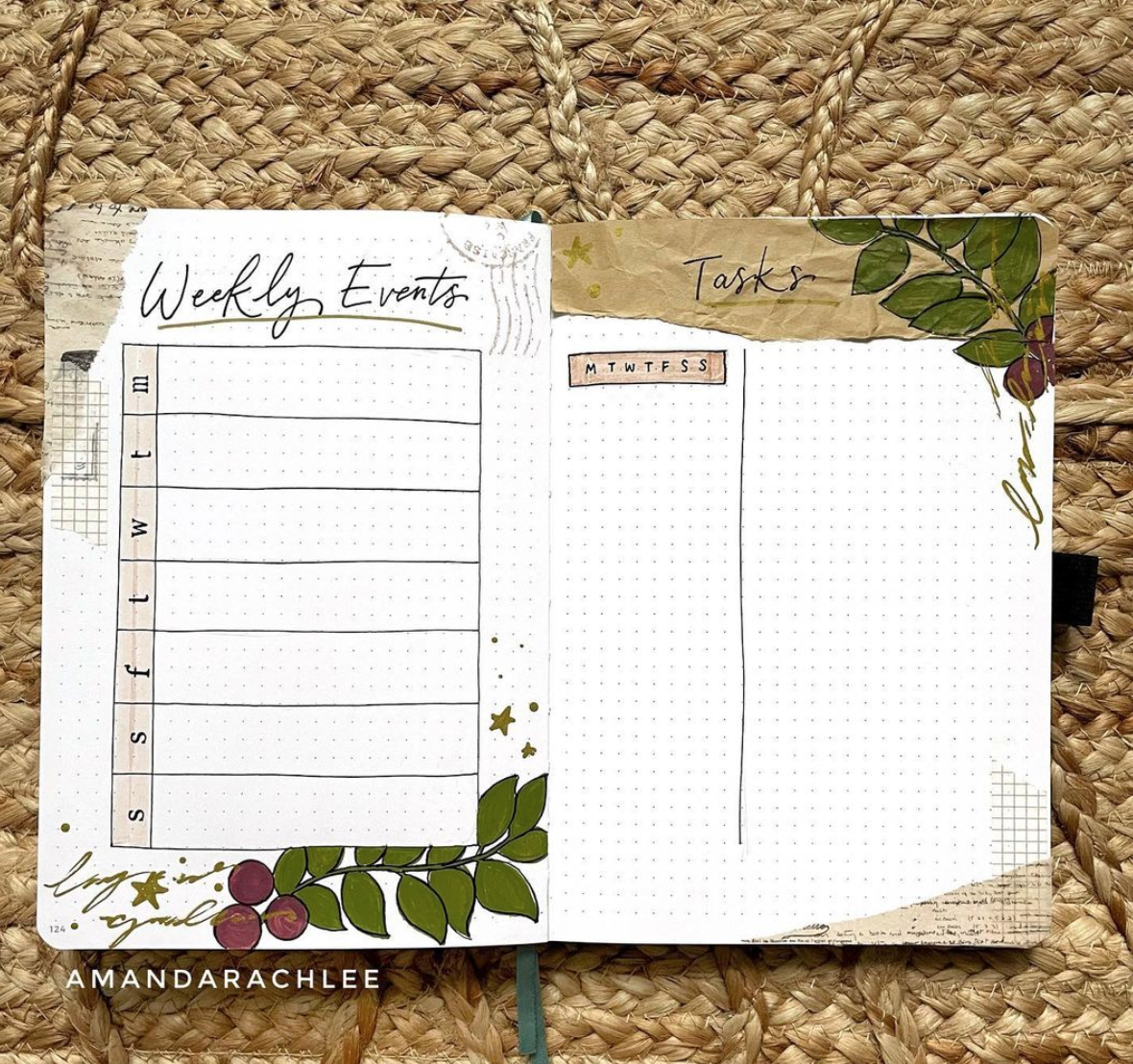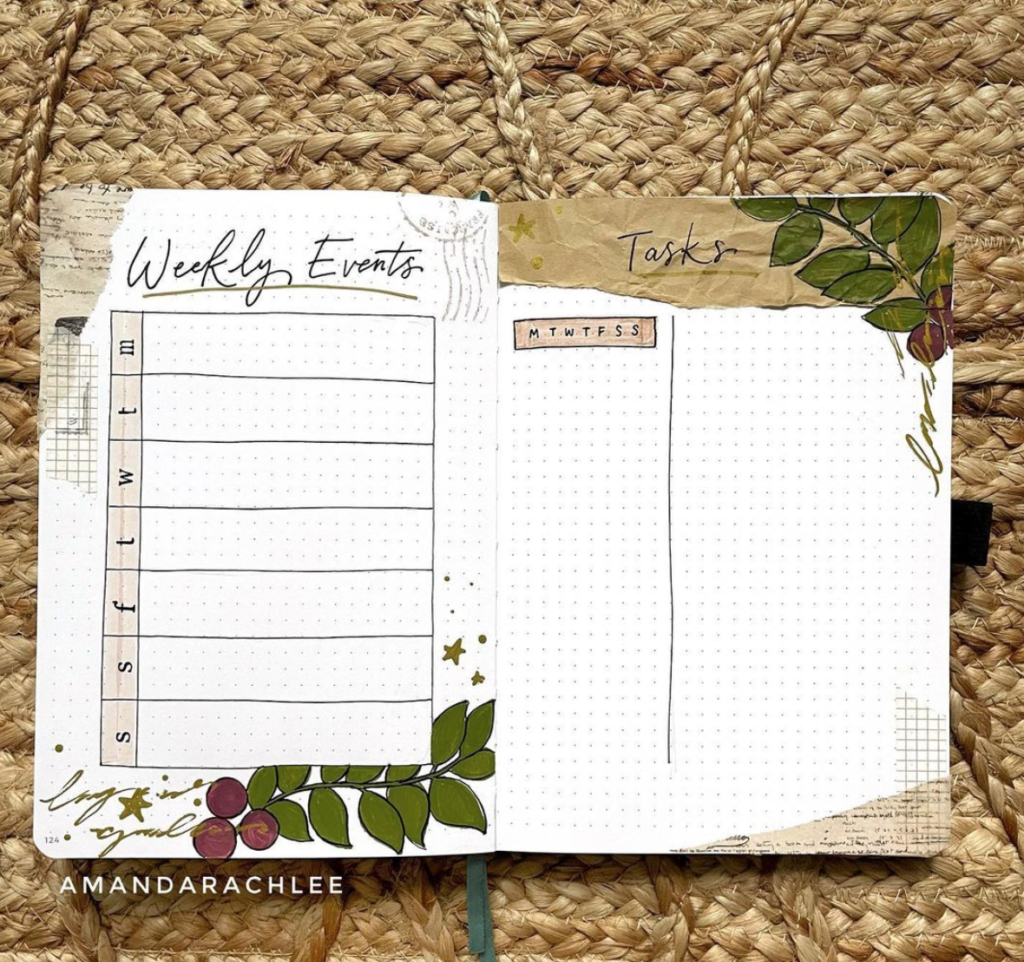 If you have time to invest in it, then bullet journaling is for you. Remember function is more important than aesthetic. Don't be intimidated by the beautifully decorated and designed bullet journals we see on Instagram. It's a personal process that is only there to benefit you.
Liked this article on why you should keep a wellness journal? Read real women on the wellness products helping them survive lockdown and global wellness trends from immune balancing to mindful travel.
Get your weekly DOSE fix here: SIGN UP FOR OUR NEWSLETTER
FAQs
What is a wellness journal?
A wellness journal is a tool used to track and reflect on various aspects of your health and well-being, such as physical activity, nutrition, and mental health.
How can a wellness journal benefit me?
A wellness journal can help you identify patterns and habits that may be impacting your health, track progress towards your goals, and promote mindfulness and self-awareness.
What should I include in my wellness journal?
Your wellness journal can include a variety of things, such as daily reflections, gratitude lists, meal plans, exercise routines, and self-care practices.
Do I need any special supplies to start a wellness journal?
No, you can start a wellness journal with just a notebook and pen. However, there are also many apps and online tools available to help you track your progress.
How often should I update my wellness journal?
There is no set rule for how often you should update your wellness journal. Some people prefer to write in it daily, while others may only update it once a week or month. The important thing is to find a schedule that works for you and stick to it.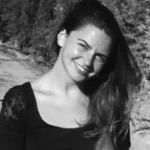 Hettie is the editor and co-founder of DOSE. A keen runner, she's also partial to a blast of high-intensity and hot yoga. A country girl at heart, she divides her time between London and the lush rolling hills of North Devon. When she's not jetting off on her next adventure, Hettie can be found in a candle-lit alcove with a laptop, a spaniel and a full bodied Malbec.