The coronavirus pandemic has rocked the fitness industry and brought about changes that will undoubtedly become part of our 'new normal'. Here we ask London's top studios what the fitness industry will look like after coronavirus.
Back in March, gyms were forced to shut their doors as the country went into lockdown and almost overnight the fitness industry shifted into the digital world.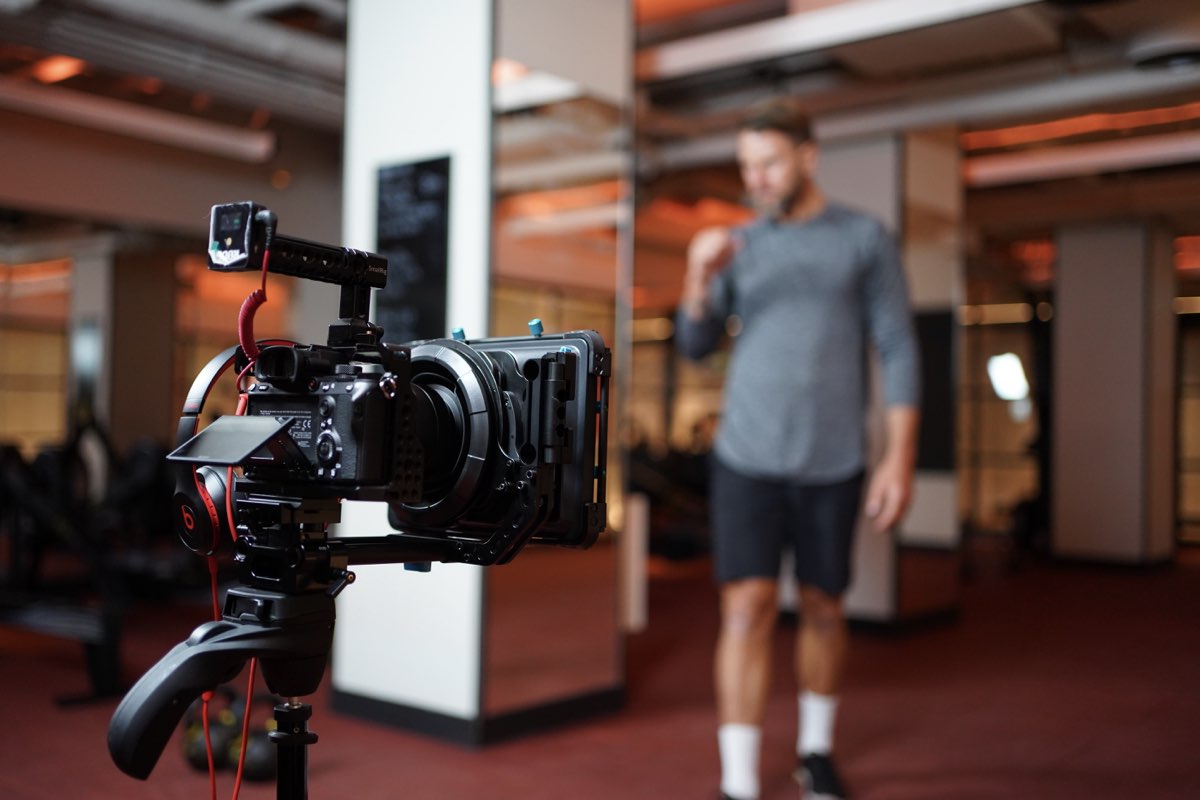 Two months down the line as we start to move towards easing lockdown measures, it's still uncertain when gyms and fitness studios will be able to reopen.
The latest Government guidance (issued May 10) allows us to take unlimited outdoor exercise and personal trainers can train one client in a park as long as social distancing is observed. There has been no official guidance yet on gyms reopening but reports suggest gyms, along with pubs, will be one of the last public places to open and it could be sometime in autumn.
The 'new norm'
So, when gyms do finally reopen what can we expect them to look like?
PureGym has given us a glimpse into its future as it starts to make preparations to allow for social distancing. This includes observing the two-metre rule across the gym floor and locker rooms and limiting member numbers, which could potentially be controlled via a slot booking system.
Barry's, formerly Barry's Bootcamp, has also said it will be a very different environment in the short to medium term and expects to operate at a "hugely reduced capacity".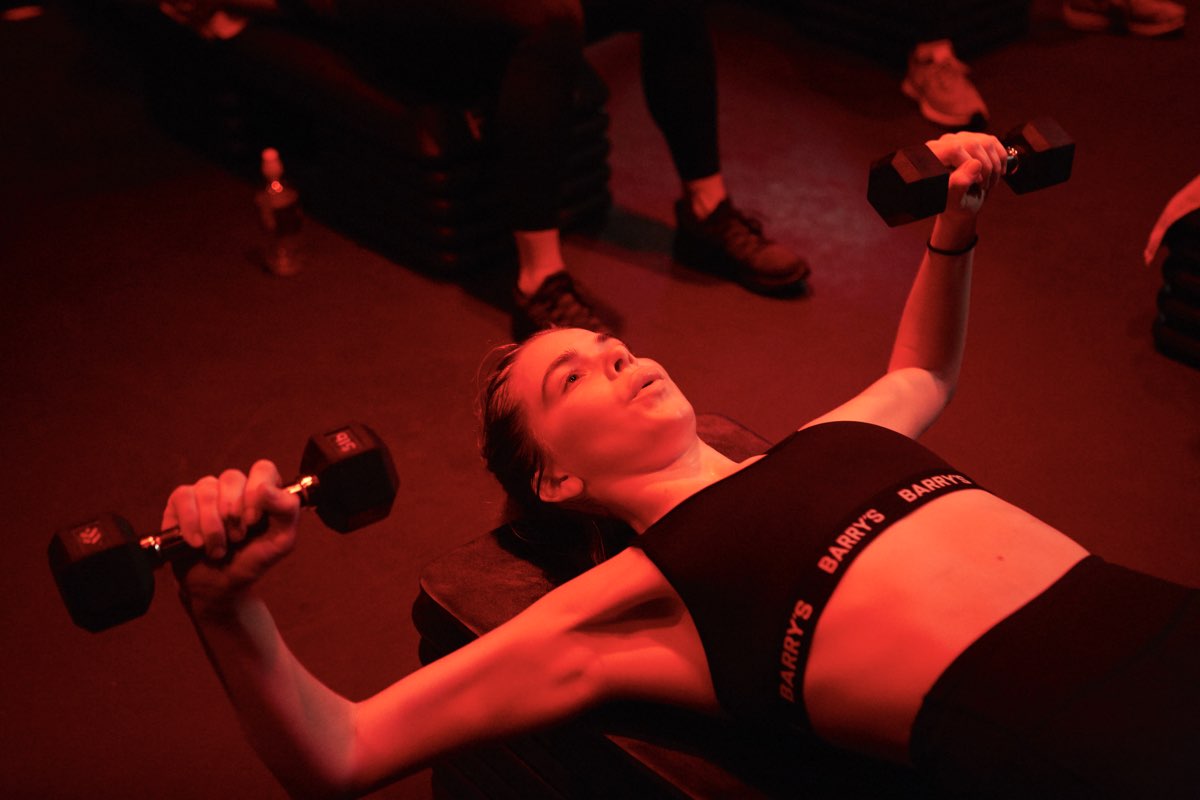 Co-founder Sandy Macaskill told DOSE: "All of our departments are currently working on an exhaustive new manual for how we will operate when we do get to reopen. From the big obvious stuff like how we ensure social distancing (which is actually pretty simple for boutique studios as our clients are assigned spots unlike normal gyms where members can wander around as they like), our sanitation processes, temperature checks, to even how our desk staff communicate to clients.
"It sounds simple but we are a very friendly bunch and our whole service is based on being uber attentive which might actually be uncomfortable for people in a 'new normal', so we're literally having to reassess every little thing.
"Rest assured that when we do reopen it will be when we're ready to ensure our staff and clients' safety. I actually think Barry's will be one of the safest environments to be in – not many other places will be deep cleaned every 50 minutes."
Soul Cycle has told members it is "working tirelessly"' on a plan to reopen its studios when it's deemed safe. The new process of safety standards includes booking bikes at a safe distance, disinfecting all bikes and weights after every class, temperature checks for staff and showers will be off-limits.
A statement on its website reads: "It might be a bit overwhelming at first. But trust us: As soon as that first song starts playing, you'll find yourself in that familiar place you know and love. That sanctuary you've been needing now more than ever is even safer now – and we can't wait to see you there."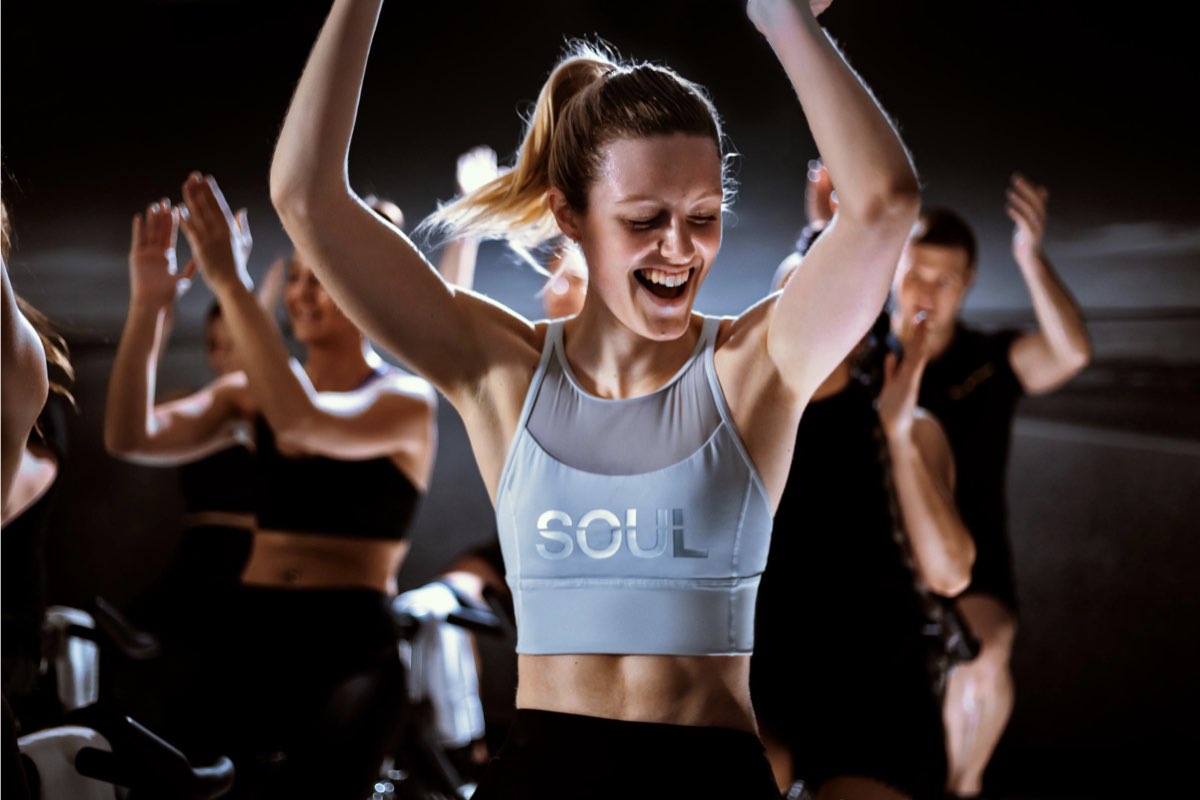 And Frame said it's working together with other studios to discuss the best practices to keep staff and customers safe.
Co-founder Joan Murphy said: "We will be watching closely as the big floor gyms open ahead of us to see how they manage social distancing guidelines and the flow of people through their facilities. We can't confirm anything until the government guidelines come through however ensuring consumer confidence is a top priority.
"A couple of things that we are looking into are sanitising stations and extra cleaning on top of what we have in place as standard, a partition screen at the front desk, running at 50% capacity with stations clearly marked out, reformatting of classes where necessary to minimise touch-points and avoid unnecessary use of equipment while still providing a great workout – and selling 'fit kits' so people have the choice to bring their own small equipment with them to class."
Digital fitness boom
Another change we should anticipate going forward is a more blended approach between online and offline offerings. The fitness industry was starting to move online before the coronavirus but it has impelled many gyms and boutique studios to set up apps and online platforms – some turning around digital channels within a matter of days.
Chatty Dobson, owner of Flex Chelsea, said: "Virtual classes are here to stay. Gyms have been forced into an area where they never thought they'd find themselves, or didn't expect it for a while at least, and we're definitely seeing an upside to it. We have thrown it together in a very rough and ready format, but overtime online classes will be refined to be just as sleek as the in-studio experience."
No doubt there will be fitness fanatics who are itching to get back to the gym, but it does beg the question will some people continue to work out from home because it offers convenience.
Furthermore, will people, at least in the early stages, feel comfortable returning to the gym and group classes even if it is deemed 'COVID safe'.
"A number of our members are keen to get back to the gym because they miss the camaraderie of group training, but we're definitely anticipating some hesitancy," added Chatty.
While we can't be sure what a post-pandemic workout looks like, we do know the fitness industry is more adaptable now and that can only be a good thing as it prepares to respond to the challenges that lie ahead.
Main image: Pure Fitness Hong Kong
Get your weekly DOSE fix here: SIGN UP FOR OUR NEWSLETTER