With healthy restaurants popping up all over London and delivery services making clean eating easier for all, why is it that we still end up with the same old sandwich and Nando's on speed dial? Blame it on 'decision fatigue'.
There's nothing wrong with visiting our beloved high street chains, so long as we make the right food choices. We asked the team at Mindful Chef to talk us through what they would eat at Itsu, Nando's and Pret…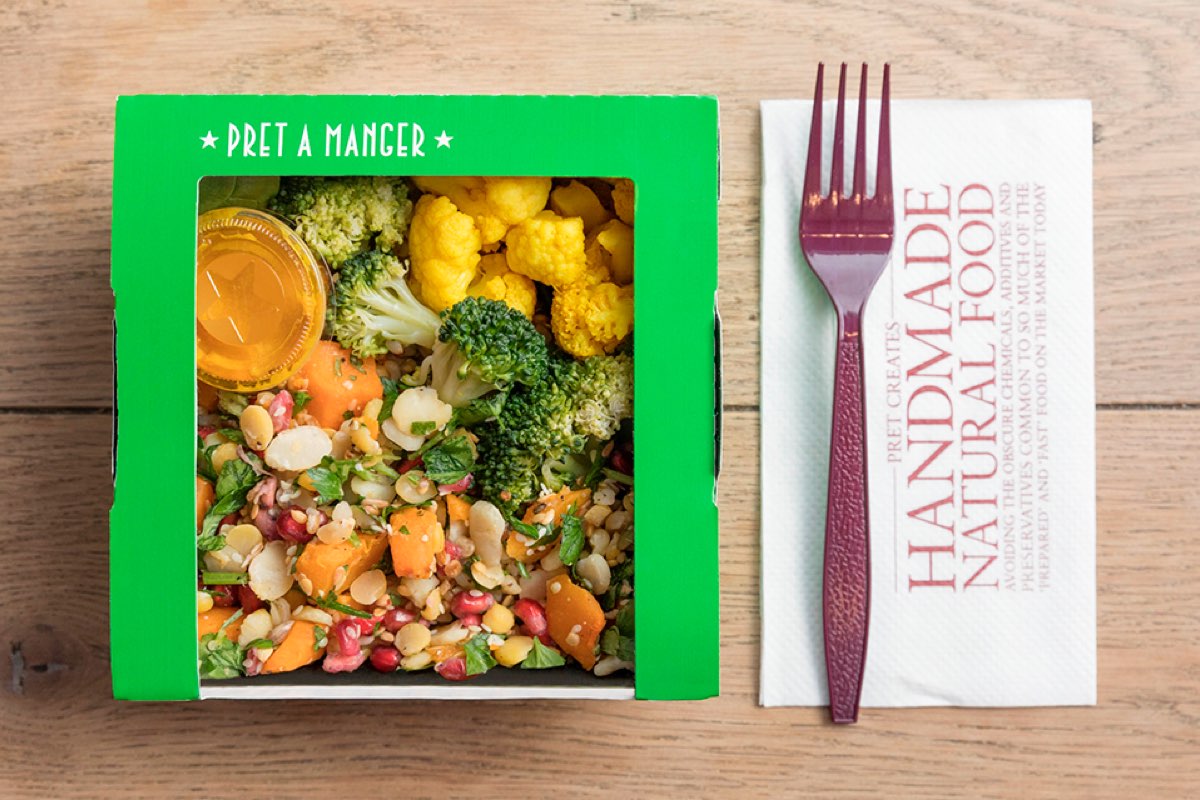 PRET
Pret's had a real health overhaul over the past few years. They seem more conscious to add vegetables and greens to their recipes, so much so that they've opened two Veggie Prets in London with exclusively vegetarian/vegan food.
We love their 'Sweet Potato Falafel & Smashed Beets Veggie Box' that's packed full of vegetables and healthy fats from the avocado and hummus. The edamame and quinoa are a rich source of protein and complex carbohydrates too.
Looking for something hot? We're a fan of their 'Red Thai Chicken & Vegetable Soup'. Chicken is a great source of high quality protein and here it comes served with vegetables, coconut milk and red lentils packed with fibre to aid digestion.
If you have a sweet tooth, you can't go wrong with a dairy-free chocolate chia pot. Chia seeds are an amazing vegan source of omega 3 fatty acids. The dark chocolate provides a dose of healthy fats while the blueberries and pomegranate are rich in antioxidants.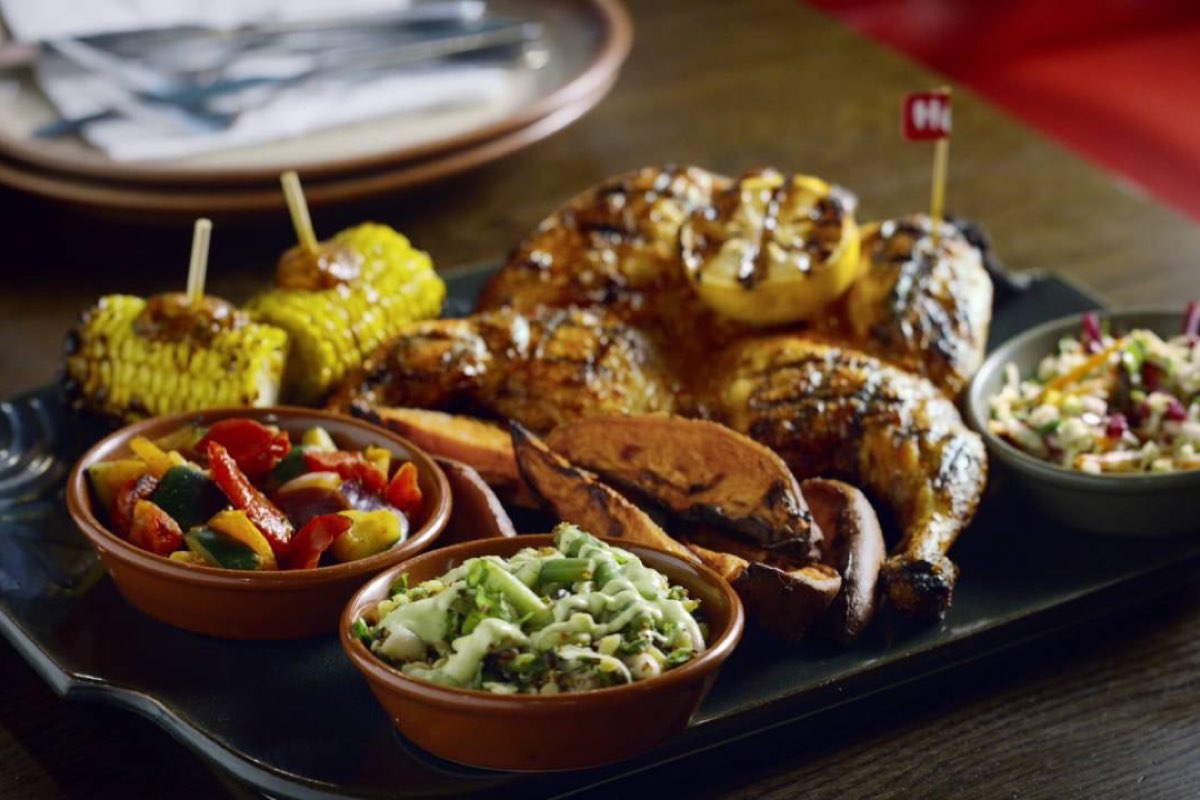 NANDO'S
Cheeky Nando's anyone? We recommend getting a quarter chicken (or sharing a half with a friend) with a side of 'Super Grains' – a great source of complex carbohydrates and fats. Choose 'Macho Peas' for an extra dose of protein and antioxidants.
Feeling tempted by chips? Don't worry, you can get yourself some sweet potato wedges too. These are packed full of beta-carotene to support your immune system. Time to put down those PERI-salted chips…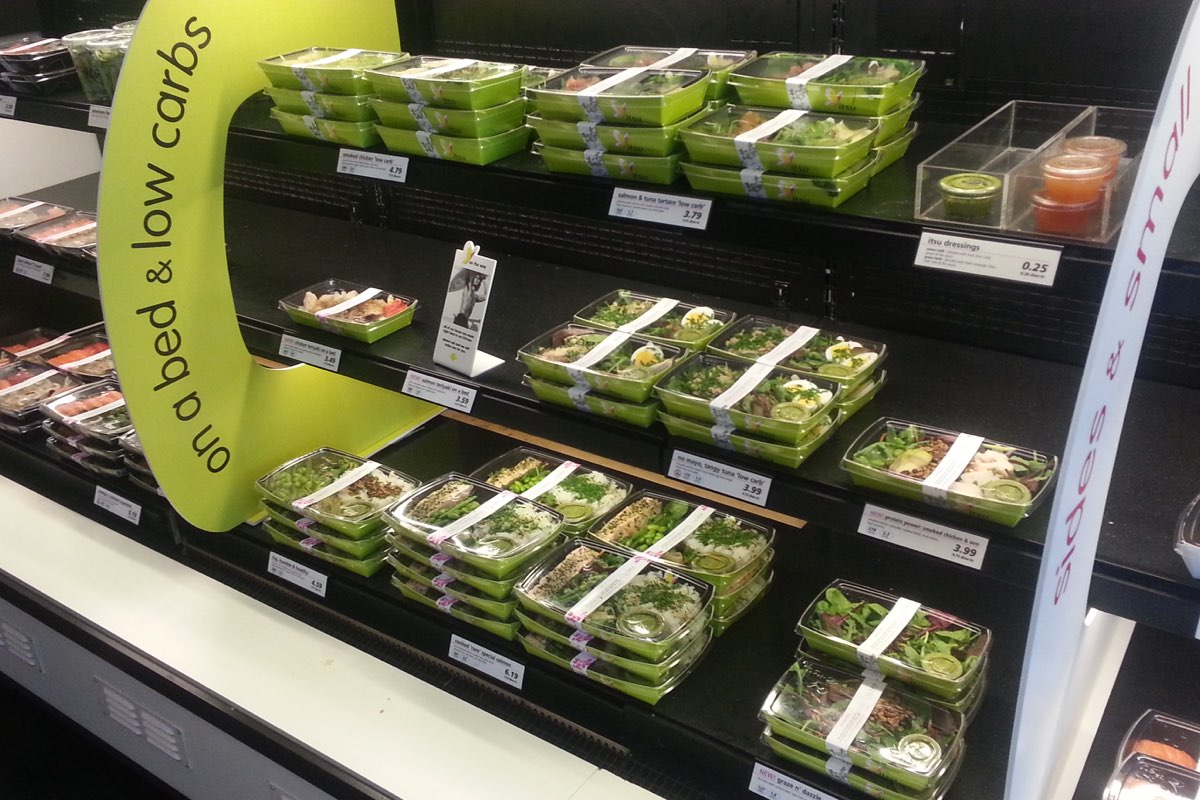 ITSU
At Mindful Chef we try to avoid using white rice as it tends to be more processed and not have as a high nutritional value as other forms of rice. When it comes to sushi restaurants such as Itsu we tend to avoid the white rice options.
We love the 'Thai Chicken Bowl'. Packed full of protein, served with delicious vegetables and creamy coconut milk alongside brown and red rice, it's a great balance of protein, carbohydrates and healthy fats to keep you fuller for longer. Plus it's got chilli and ginger to give your metabolism a boost!
Looking for something from the fridge, or a low carb option? Try their 'Chicken, Avocado & Egg Salad'. With 30 grams of protein and 20 grams of fat, it will definitely leave you feeling satisfied.
Main image: Itsu
Visit the Mindful Chef website
Get your weekly DOSE fix here: SIGN UP FOR OUR NEWSLETTER