We've all been there… You're still giddy from the night before and a hair of the dog seems like the most sensible option. That or you're wallowing in so much guilt, you're hoping to wash away those sins with a workout and a green juice. Or you're living in such complete denial that you start your day, as you always do, by loading your body with caffeine to power you through. Well, according to experts, none of these options are best advised.
You'd be much better off with a full English (kind of)… according to the team at Uber Eats anyway, who are now delivering a 'morning after' cure – in a box. A carefully crafted breakfast that aims to help festive revellers survive the peak of the party season.
The balanced meal contains eggs, bacon, mushrooms, beans, avocado and spinach, accompanied by banana porridge drizzled with honey and a side of orange juice. All designed to restore essential nutrients to help you spring back after a heavy night at the pub.
According to gastrophysics chef, Jozef Youssef (the brains behind this menu), Vitamin B in the mushrooms and beans help replenish those lost during the consumption of alcohol. The eggs and avocado aid the recovery of the liver by flushing out toxins and reversing the effect of alcohol. Bacon helps replenish amino acids to help with brain functionality and the spinach neutralises stomach acid to help reduce that nauseous feeling so many of us feel the morning after.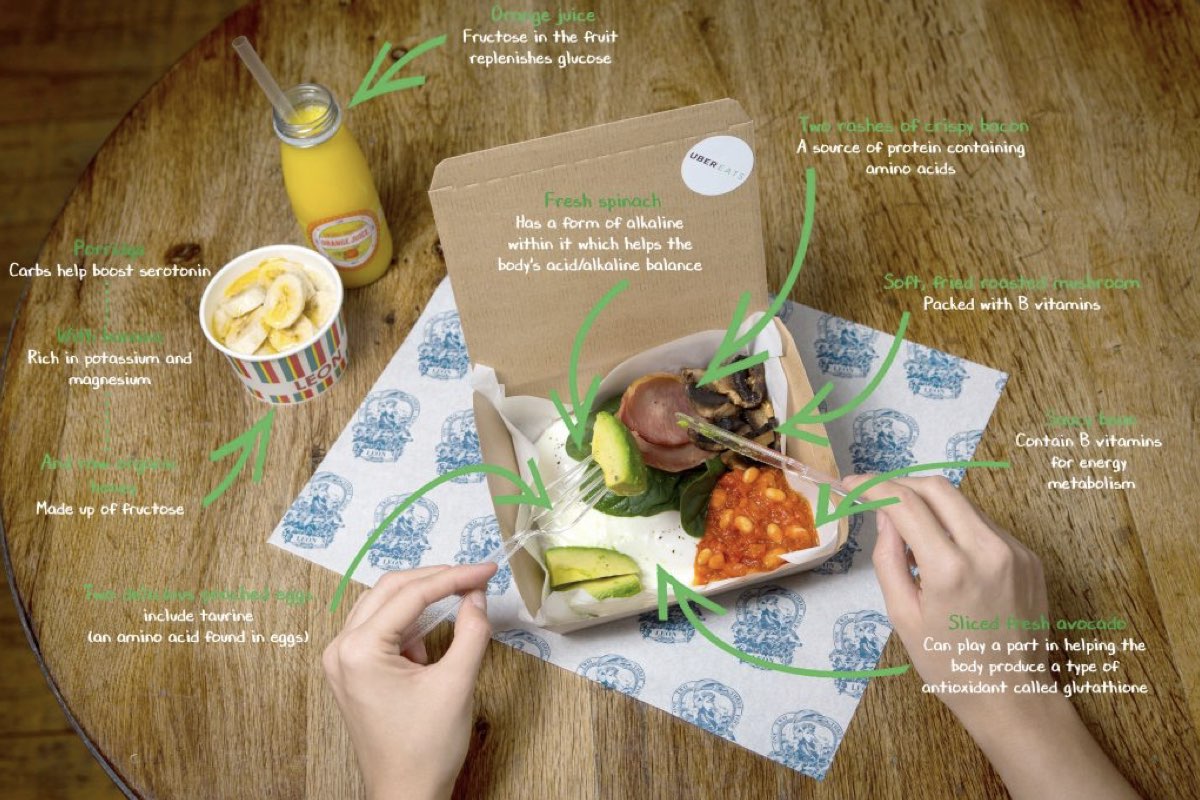 The banana and honey porridge helps to restore potassium and magnesium, with the carbs boosting serotonin, which counteracts 'booze blues' by introducing 'happy hormones'.
As for the glass of OJ… we're slightly sceptical about this one what with the sheer amount of sugar, but Youssef says it's important to replenish glucose lost during drinking to speed up the body's processing of alcohol. We're not going to argue with a gastrophysics chef.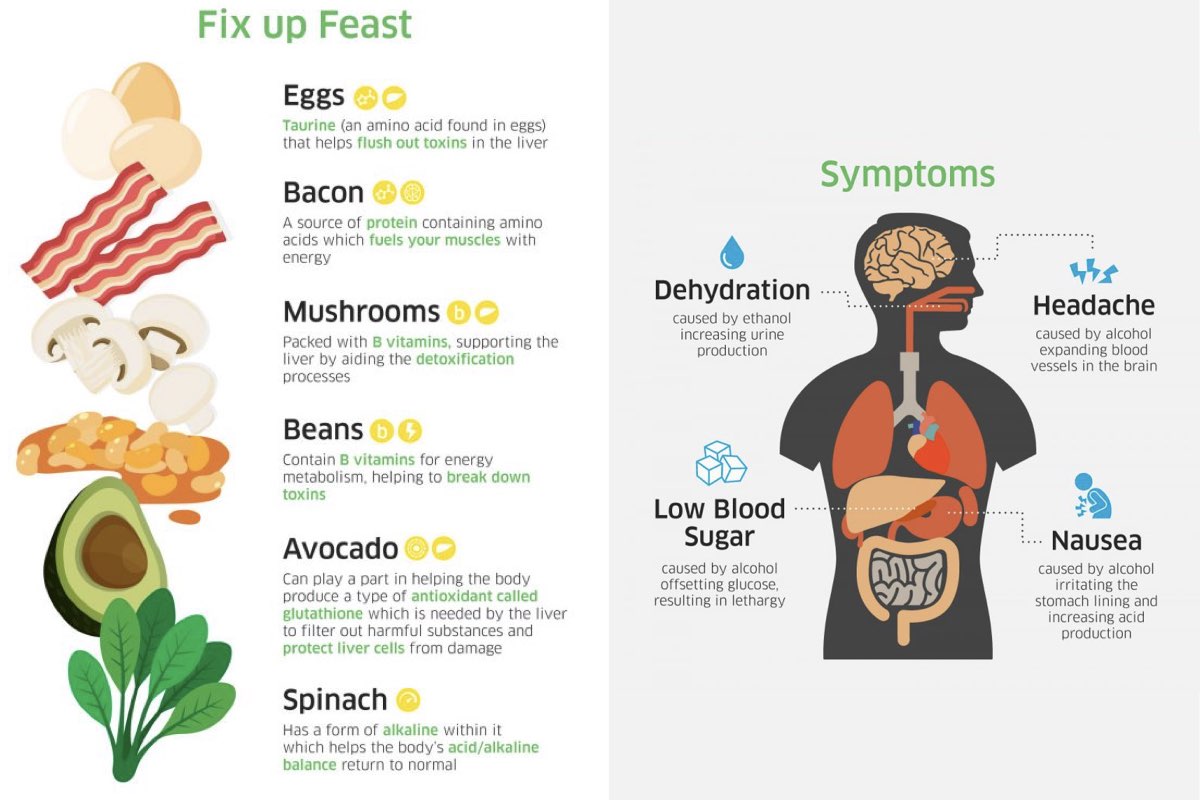 So what are you waiting for… as the Christmas party season gets into full swing, give your loved one something they really need. A 'fix up' at work, home or wherever they happen to be. There's nothing worse than a sore head after a night of festive fun!
Uber Eats is free to download from the app store and it's available on Apple and Android devices. The Fix up Feast bundle is priced at £9.45 and available between 8th December and 22nd December.