With more than half a million people signing up for Veganuary last year, it's showing no sign of slowing down – and for 2022, the options for eating out (or in!) are endless. From dirty burgers to decadent fine dining, we've rounded up our top picks for Veganuary in the capital and beyond.
EATING OUT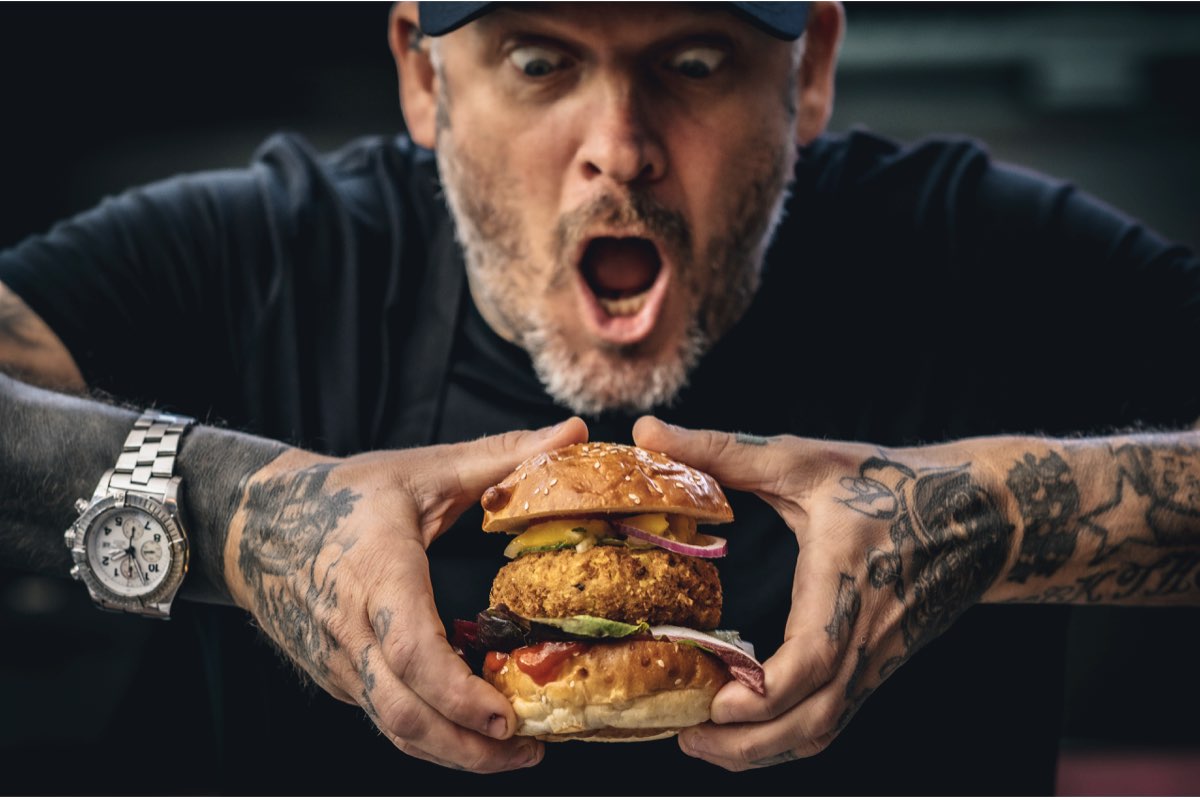 Young's x Matt Pritchard AKA The Dirty Vegan
It's time to get dirty this Veganuary as Young's Burger Shack teams up with the legendary Matt Pritchard aka the Dirty Vegan for a chin-dribblin' special. Former Dirty Sanchez prankster-turned-vegan has joined forces with the patty-masters at Young's to serve up the 'Pritchard's Dirty Vegan' – a lip-smacking burger featuring a spiced chickpea and cauliflower patty, topped with a banging mix of aioli, hot sauce, pickled cucumber, mango, and coriander salsa, all for £11. Available from 1st-31st January 2022 at select Burger Shacks and Young's pubs across London and the Southeast, it's time to grab Veganuary by the buns.

Rebel Vegan takes over Ed's Easy Diner and Giraffe across the UK
From 1st January 2022, Ed's Easy Diner and Giraffe are getting a plant-based makeover as Rebel Vegan brings diners a brand-new, limited-edition menu that's all plants, no bull. Proving that being vegan is anything but vanilla, the Rebel Vegan menu is packed with delicious options from dreamy burgers to dirty hot dogs. Born from a passion for plant-based in the pandemic, Rebel Vegan has previously only been available via delivery.

Plant-based lovers, or those choosing to go green for the month, can still enjoy a taste of Burger & Lobster this Veganuary – head to one of its nine restaurants located across the capital and tuck into a delicious meat-free burger (£15), featuring a Symplicity vegan patty topped with sweet red pimiento pepper, panko-crumbed aubergine, lettuce, red onions, and plant-based cheese, served alongside B&L's signature golden fries.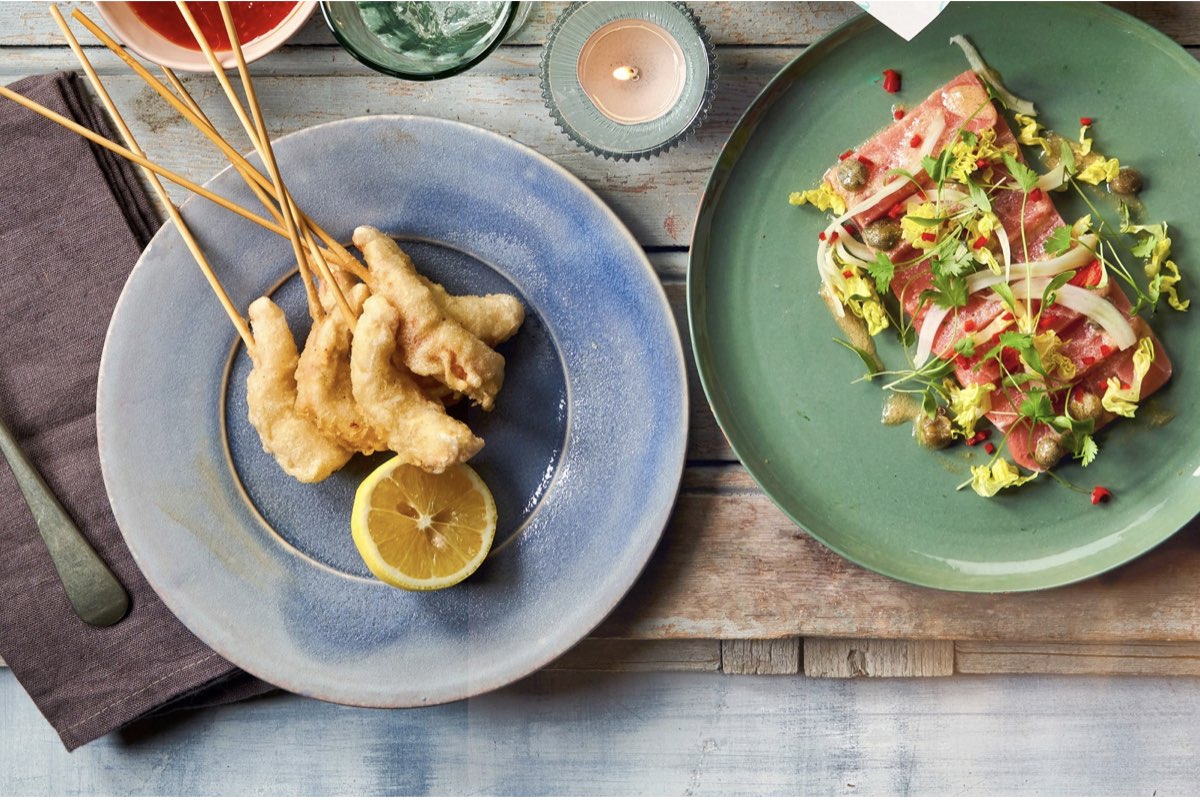 Drake & Morgan's 'Shrimp' Lollipops, TuNO Carpaccio & 'Symplicity' Burger
The leading bar and restaurant group, Drake & Morgan (The Folly, The Anthologist, The Sipping Room, The Refinery amongst others), is making Veganuary that bit easier with a selection of innovative plant-based alternatives. Indulge in tempting starters such as juicy "Shrimp" Lollipops with vegan shrimp, sweet chilli and soy (£6.95), as well as the Carpaccio of TuNO, combining vegan tuna, fennel, lemon and tasty miso (£8.95). For a banging Veganuary burger, try the 'Symplicity' Burger, featuring the popular plant-based patty, mushroom, tomato fondue, pickled onions and topped with a vegan chimichurri 'mayo' slaw.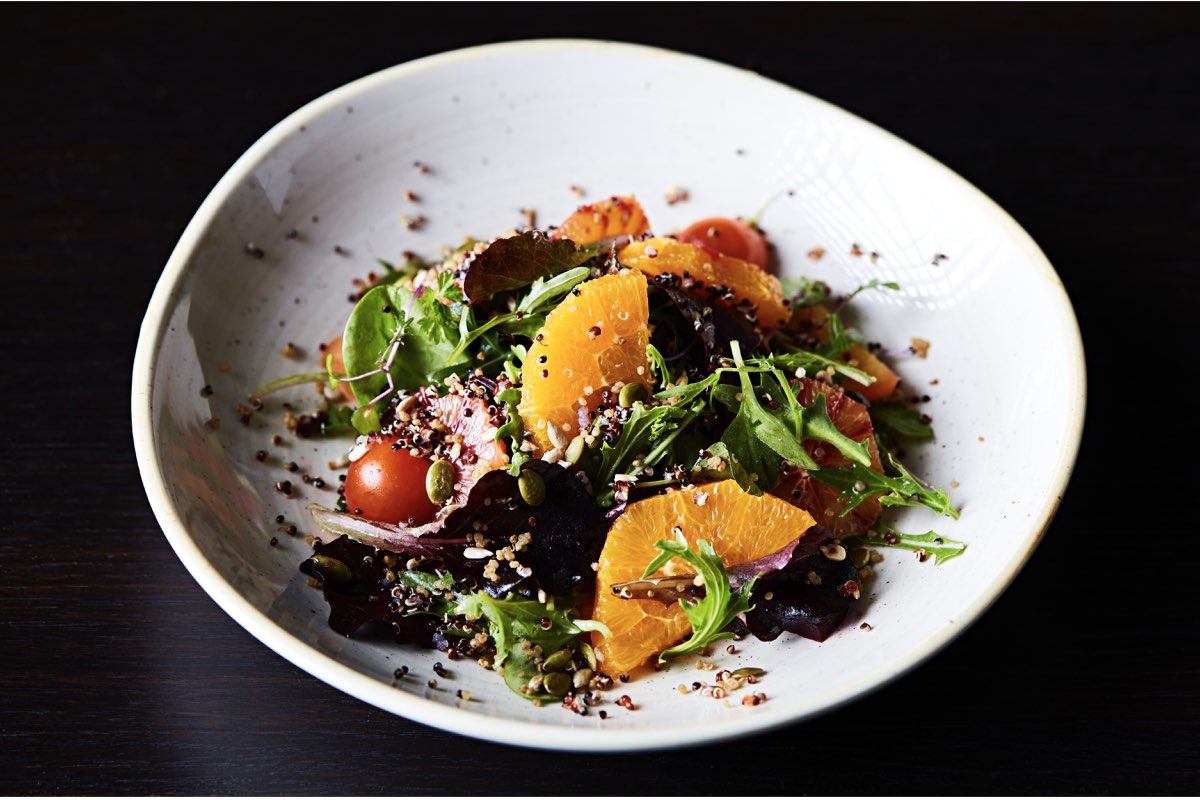 Visit Heritage Dulwich for plant-based dishes that are a masterclass in vibrant and interesting flavour combinations, such as Chukandar ka Salad – baby beetroot with assorted oranges and quinoa drizzled with honey and ginger dressing (£7.25); or Baingan Kolhapuri – roasted Aubergine served with spiced kolhapuri masala (£13.75). To make it the ultimate vegan feast, combine these dishes with sensational sides such as Adaraki Gobhi – cauliflower florets, ginger, dry fenugreek & green chilli (£7.50); Sookhe Aloo – baby potatoes tempered with cumin and fresh coriander; and Tadka Dal (both £7.25).
Sit amongst the book-lined shelves of The Cinnamon Club and enjoy a limited-edition vegan feast for just £45. Delicious specials include okra filled with peanut, sesame and jaggery served with green mango chutney; crisp aubergine steak in a Hyderabad-style baby aubergine salan alongside a aubergine pickle and a stir-fry of baby corn with mint and molasses with caramelised popcorn! Cinnamon Kitchen in theCity and Battersea, will be serving up a delicious three-course vegan meal for £30 with mains such as flavoursome baby aubergines in a tamarind sauce and kale and quinoa kofta served in a tomato and lemon sauce.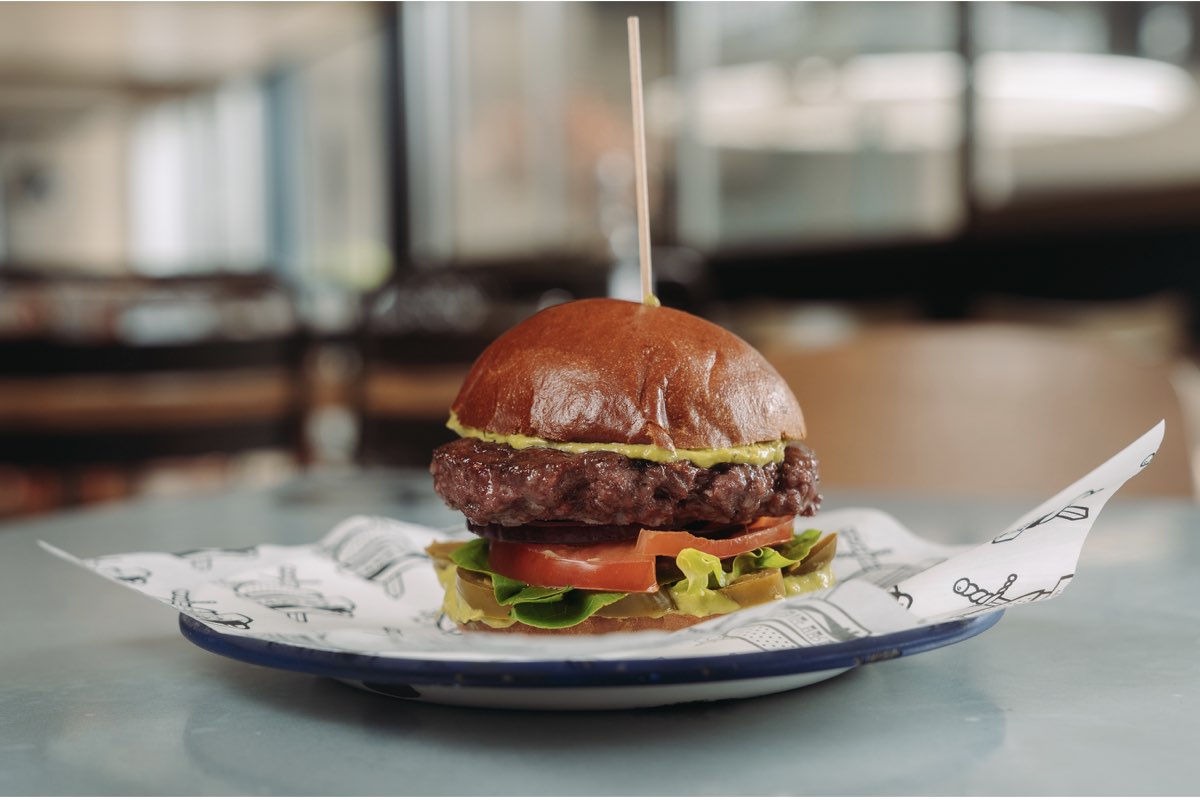 Brutally Brilliant Burgers at Bonfire
Located in the heart of the Barbican, burger-maestros, Bonfire, will be serving up its Beetroot Burger – a beetroot patty topped with lettuce, pickles, red onions and tomato chutney, sandwiched in a vegan bun. Enjoy with a side (or two) of moreish Cauliflower wings and Cajun fries for the ultimate cheat-day feast.
Something for everyone at St Pancras Brasserie By Searcys
Set to the backdrop of the arches of the station, head to the art-deco brasserie of St Pancras by Searcys for a menu of delights for all. Specialising in seasonal plates, the all-day dining menu includes vegetarian and vegan dishes such as small plates of Carrot and celery crudité with spiced avocado and Pickled heritage carrot with roast baby beetroot and quinoa salad to mains of Butternut squash risotto with wild mushroom and vegan cheese. Pair with a glass of fizz from the extensive champagne list or a non-alcoholic cocktail at the bar.
EATING AT HOME
Located in Brockley Rise, SE London, the new premium Indian delivery, and takeaway brand – Jhakaas – is serving up an indulgent vegan at home box that will take you and your guest on a gastronomic journey. Inspired by India's four major cities – Delhi, Bombay, Kolkata and Chennai, the Rajputana Vegan set meal for two showcases dishes such as Tofu Saag, Lasooni Tadka dal and Kalkatta Bigan Bhaja – shallow fried aubergine – with Champaran beans and baby corn, as well as a selection of indulgent plant-based breads, rices, and chutneys. The set meal is £40 for two people to share and can be ordered via the website.
To celebrate Veganuary, Chef Vivek Singh of The Cinnamon Collection has designed a delicious vegean feasting kit, packed full of flavour and spice. Delivered nationwide, the generous at-home box includes dishes such as Mysore Rassam – South Indian spiced lentil, tomato, and pepper soup – and Bhel Papdi Chaat – Surat special vegan chaat with puffed rice, crisp wheat, tamarind, garlic, chilli, and green chutneys. Dessert is certainly not an afterthought, with a chilled Coconut Kheer, served with chargrilled pineapple and stem ginger, with a topping of quinoa crumble. The kit is £100 for two people, and can be ordered via the website.