DOSE has teamed up with Proceive to offer one of our readers a 3 month supply of fertility supplements worth over £350. The 'His and Hers Max Conception Bundle' contains a 3 month supply of Max Men, Max Women and Omega 3, to support couples who are trying for a baby.
Diet and lifestyle play an important role when preparing for conception and trying for a baby. Improving nutrition and lifestyle for as little as three months before trying to conceive can have an impact. Proceive offers the most comprehensive formulations available, designed specifically to support pre-conception health for men and women trying for a baby.
This His and Hers bundle contains a 3 month supply of Proceive Max Women. With 33 carefully selected amino acids, vitamins and minerals, including the recommended 400ug of folic acid (L-Methylfolate), each ingredient is delivered at the optimal strength in a highly absorbable form. Proceive Max Women offers the highest level of nutritional support in the Proceive range.
This prize also contains a 3 month supply of Proceive Max Men. Proceive Max Men contains the highest level of nutritional support in the Proceive range with 33 Amino Acids, Vitamins and Minerals. Proceive have tailored their products based on the different needs of their customers. Proceive Max is designed for couples over 35 who are preparing for conception. It is also recommended for couples of any age who have been trying for a baby for 12+ months.
Proceive Omega 3 is high strength and contains 660mg EPA and 440mg DPA per dose.
For your chance to win, simply answer this question:
[mc4wp_form id="27410″]
This is a partnership with Proceive
Proceive is an award winning range of scientifically formulated fertility and pregnancy supplements carefully tailored for each life stage.
The winner will be announced on 5th October 2021
Get your weekly DOSE fix here: SIGN UP FOR OUR NEWSLETTER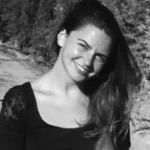 Hettie is the editor and co-founder of DOSE. A keen runner, she's also partial to a blast of high-intensity and hot yoga. A country girl at heart, she divides her time between London and the lush rolling hills of North Devon. When she's not jetting off on her next adventure, Hettie can be found in a candle-lit alcove with a laptop, a spaniel and a full bodied Malbec.