THIS COMPETITION HAS ENDED
DOSE has teamed up with STRYYK – a new range of zero-proof spirits created to keep you partying without the hangover, to offer one lucky winner a drinks hamper worth £120.
STRYYK products have been designed to taste just like their alcoholic counterparts, so you can swap out your gin, vodka or rum for a delicious STRYYK alternative without resorting to sugary, calorific and unfashionable mocktails.
The winner will receive 5x 'STRYYK Not Gin' and 5x 6 pack Schweppes Light tonic 150ml.
STRYYK Not Gin is a delicious distilled non-alcoholic alternative to London dry gin made from a combination of coriander, sage, basil and juniper. Simply STRYYK your G&T, Bramble (recipe below), or any other gin cocktail, or use it as the base for a new creation. It's 100% natural with no sugar, no fat, no carbs and no artificial flavours. Distilled and bottled in the UK.
NOT GIN BRAMBLE
STRYYK Not Gin 50ml
Lemon juice 20ml
Blackberry syrup 15ml
Garnish: lemon slice, blackberry
Method:
Combine all the ingredients together in a shaker.
Shake well before straining into a rocks glass
Our products contain all natural ingredients and sediment may be present.
The winner will be announced on 27 May 2020
Get your weekly DOSE fix here: SIGN UP FOR OUR NEWSLETTER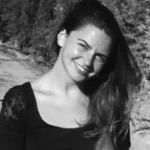 Hettie is the editor and co-founder of DOSE. A keen runner, she's also partial to a blast of high-intensity and hot yoga. A country girl at heart, she divides her time between London and the lush rolling hills of North Devon. When she's not jetting off on her next adventure, Hettie can be found in a candle-lit alcove with a laptop, a spaniel and a full bodied Malbec.