This competition has now ended.
In the spirit of Veganuary, DOSE has teamed up with ZENB to offer you the chance to win a month's supply of organic, plant-based and gluten-free snacks. The winner will receive 1x box of 16 Veggie Sticks and 1x box of 15 Veggie Bites.
From Zenbu — the Japanese expression for whole — ZENB products are made to help you live a balanced and happy life. So if you're moving into 2021 with an open mind to veganuary and to trying new plant-based snacks, then this is the brand to get acquainted with…
ZENB Vegan Snacks
Designed for on-the-go snacking, ZENB Veggie Sticks are a source of fibre and hero vegetables as the main ingredients. Available in four flavours, Carrot, Beetroot, Pumpkin or Red Pepper. The earthiness of the Beetroot Veggie Sticks is balanced with the chocolatey flavour of cacao, while the Carrot Veggie Sticks give a touch of sweetness. The Pumpkin Veggie Sticks are spiced with cinnamon and nutmeg, while the Red Pepper Veggie Sticks provide a savoury, full-bodied flavour with a slight kick.
ZENB Veggie Bites are veggie-first snacks complemented with an enticing blend of fruit, nuts and spices, to create a range of five unique flavours such as, Pumpkin, Apple and Cacao Nib, Red Pepper, Tomato and Chilli and Sweet Potato, Mango and Cinnamon.
ZENB Veggie Bites are plant-based, gluten free and made with organic ingredients. They are the perfect plant powered snack to throw in your handbag or for moments when you're feeling peckish throughout the day. Flavours like Beetroot, Orange and Cacao Nib are even sweet enough to help to satisfy those snack cravings.
Get your weekly DOSE fix here: SIGN UP FOR OUR NEWSLETTER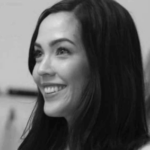 Spin instructor by morning, co-founder of DOSE by day. Shara's fitness favourites include a sweaty yoga class, reformer pilates, HIIT and spinning of course. Her Spotify list includes nothing but tracks you can spin to. She doesn't go a day without eggs and avocado and travel is always on her mind! Dreams of Malbec and vodka cocktails.