Win a product hamper plus a 30 min consultation with Happy Tummy Co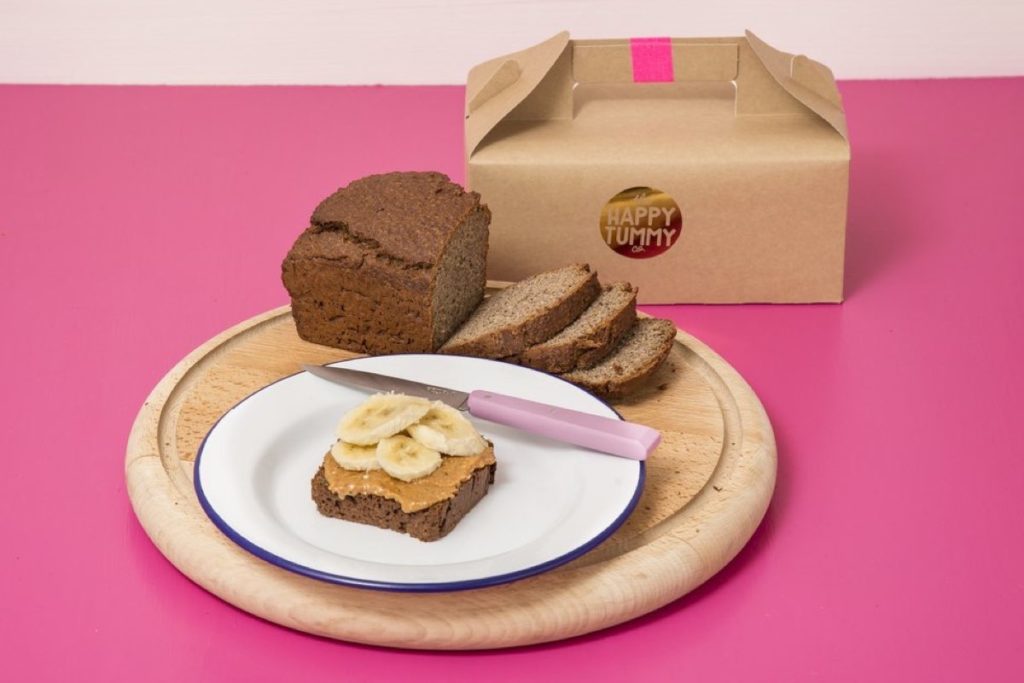 DOSE have teamed up with gut specialists, The Happy Tummy Co. to offer a lucky reader a product hamper worth £100 plus a 30 min consultation with the fairy gut-mother herself.
The Happy Tummy Co are on a global mission to help each and every one of us into a better gut healthy lifestyle.
Having suffered with tummy issues since she was a baby, The Happy Tummy Co. founder Karen O'Donoghue has been developing recipes for the past 7 years, which are scientifically proven to stimulate better gut health.
Based in Hackney, East London, The Happy Tummy Co. makes very special fermented, prebiotic, gluten-free, organic loaves and scones designed to make their customers feel great on the inside and out. A thick slice or two of their Fermented Wholegrain Chia Teff Loaf for breakfast each morning or one of their 48 Hour Fermented Teff Scones, is the most delicious and beneficial way to help you stay regular and un-bloated throughout the day.
It's so good, even Hollywood A-lister Goldie Hawn is a fan. "I'm so happy with Happy Tummy I CAN'T HANDLE IT!! IT'S AMAZING SO GOOD THAT I CAN'T STOP EATING IT! My son Wyatt too! Already imagining my last piece! :("
The lucky winner will receive the following goodies plus a 30 minute phone consultation to talk through diet issues*
– Kilo Chia Teff Loaf
– Vegan Chia Teff Loaf
– 500g Chia Teff Load
– Teff Banana Pecan Loaf
– 6 Fermented Teff Scones
– 6 Vegan Teff Scones
– x1 Jar of Teff
The winner will be announced on 20th September 2018 
* If the winner of the prize has IBS, Karen will talk them through their diet and advise where they can make hacks to better manage their symptoms