Win a soap and moisturiser from Carbon Theory
Want to wake up every morning to skin that is clear, hydrated and clean? We have teamed up with Carbon Theory to offer 10 lucky readers a vegan charcoal-based soap and a moisturiser that's been taking the internet by storm!
Created by skincare brand Carbon Theory, the Charcoal & Tea Tree Oil Breakout Control Cleansing Bar contains premium natural ingredients, dermatologically proven to prevent breakouts.
Organic charcoal gently draws out deep down bacteria, toxins and excess oil. Organic tea tree oil, a natural antiseptic, reduces inflammation and keeps skin clear and healthy, whilst Shea butter keeps skin nourished and hydrated. The bar comes in a resealable pouch, so you can pop it in your gym bag for when you're on the move.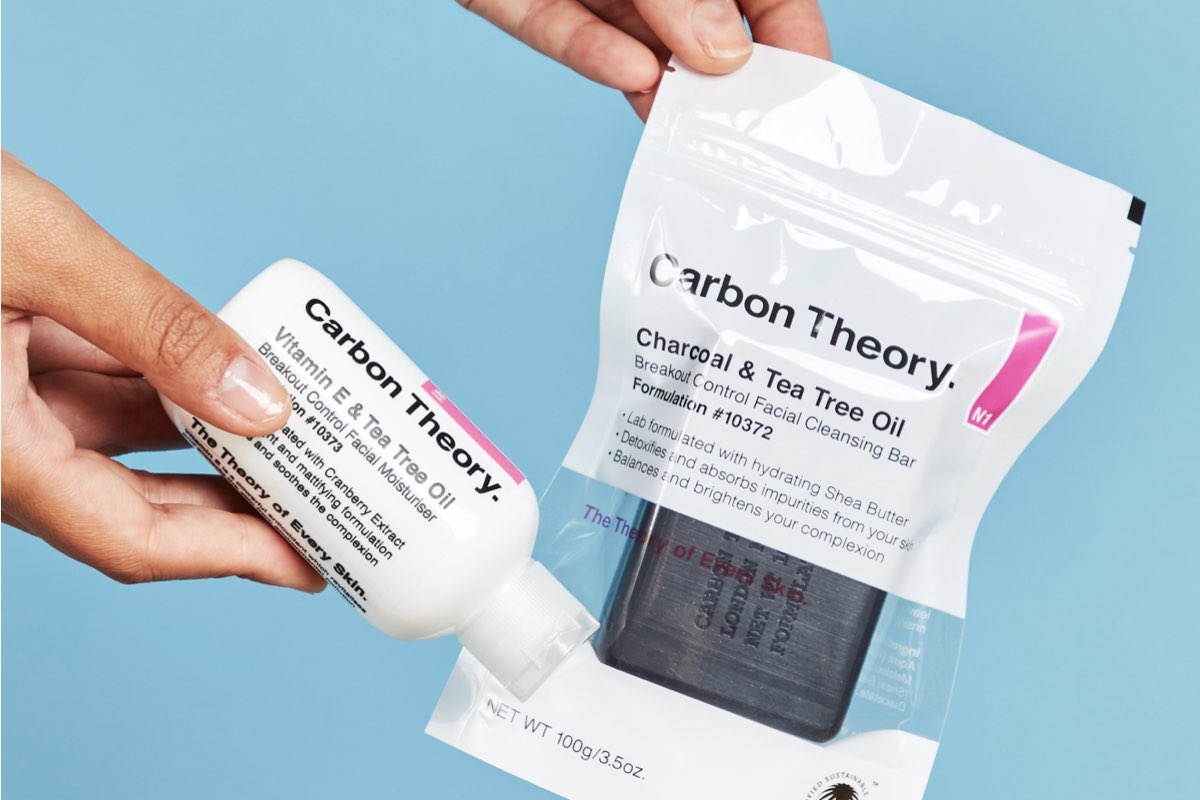 The Vitamin E and Tea Tree Oil facial moisturiser was developed to re-hydrate, protect skin and clear existing breakouts. Vitamin E not only revitalises and repairs the skin but also protects against environmental pollution. This easily absorbed formulation delivers a mattifying, shine free finish.
Combined with Carbon Theory's Charcoal & Tea Tree Oil Breakout Control Facial Cleansing Bar this two step application gives premium prevention against breakouts and keeps already great looking skin, clear, hydrated and clean. Expect to see results from two to six months. Carbon Theory is now available in 130 Waitrose stores around the UK.
For your chance to win this super prize, simply choose the correct answer:
Terms & Conditions 
The winner will be announced on 25th March 2019