DOSE has teamed up with Forest Spa Finland to offer you the chance to win a Stress Proof Skin Package worth £185. The prize includes two products; Nordic Adaptogen Supplement and Nordic Adaptogen Serum.
This Nordic approach to wellness will help combat the impact of stress on your skin and boost your wellbeing. Discover our two-phase 'skin immunity wellness' system and take your skincare routine to the next level.
Nordic Adaptogen Supplement
Skin immunity wellness starts from within. These high potency supplements offer a dose of the most powerful Nordic Forest plant extracts to boost your daily skin health ritual, defending against the impact of stress. Both inside and out! Skin and wellness benefits:
BRIGHTENS – increases skin clarity and luminosity
SUPPORTS -stronger, healthier and more resilient skin
PROTECTS – defends against common skin reactions triggered by stress
BOOSTS – your mood and energy levels
Nordic Adaptogen Serum
'Awaken your skin's light'
Powered by highest potency all-natural adaptogens which are proven to support and protect the complexion, our super-natural Nordic Adaptogen Serum promotes renewed radiance and optimal skin health.
Specifically developed to help redress the impact of stress on the skin, our Nordic Adaptogen Serum works to strengthen the skin's barrier, and helps compromised complexions transition back to a place of resilience and radiance, while the unique Forest Spa scent brings calm and balance to both skin and mind.
For your chance to win, simply answer this question:
[mc4wp_form id=29217]
For more information, visit the website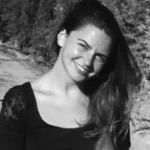 Hettie is the editor and co-founder of DOSE. A keen runner, she's also partial to a blast of high-intensity and hot yoga. A country girl at heart, she divides her time between London and the lush rolling hills of North Devon. When she's not jetting off on her next adventure, Hettie can be found in a candle-lit alcove with a laptop, a spaniel and a full bodied Malbec.