Win a supplements bundle from Vitabiotics - 3 sets to give away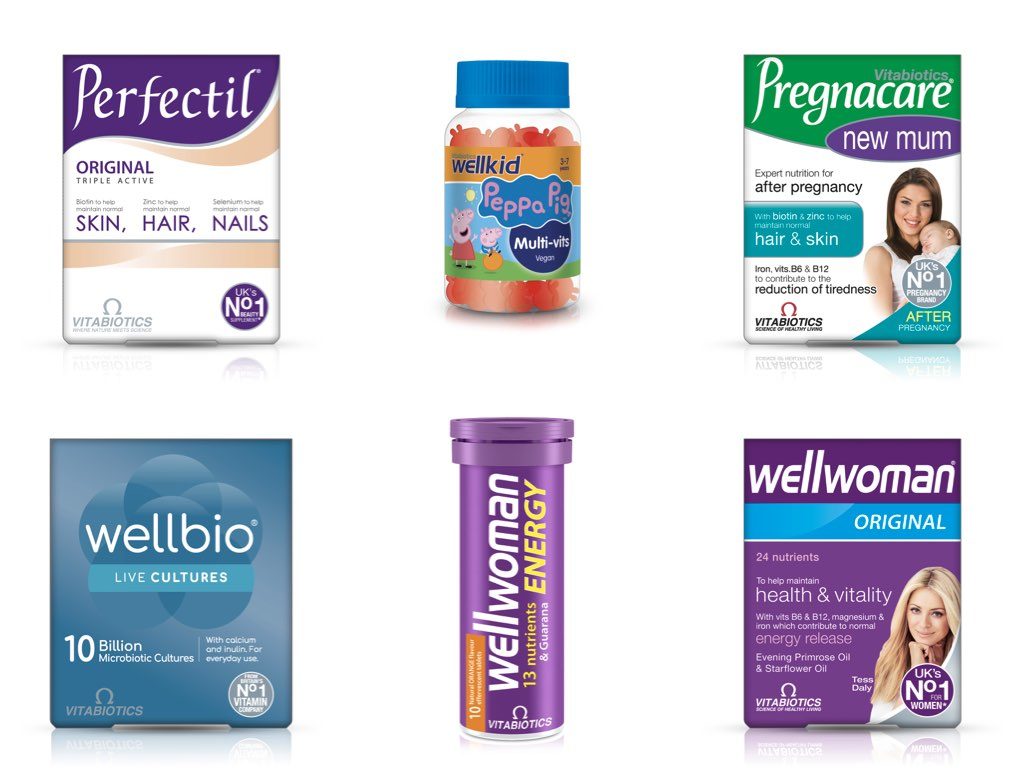 DOSE has teamed up with Vitabiotics – the UK's No.1 vitamin company – to offer 3 lucky winners a supplements bundle.
In juggling life's demands, women's bodies have a lot to stand up to. That's why Vitabiotics have developed a range of women's vitamins that target specific stages of life. There's something for whatever your next challenge is.
Whether you're in need of a beauty boost, an energy lift or nutritional support for pregnancy, there are a range of supplements to suit your needs. These supplements also make for the perfect stocking fillers for your loved ones this Christmas. Just don't forget to hold some back for yourself.
The 3 lucky winners will each receive the following specialist supplements package:
1 x Perfectil Original – A triple active supplement for your skin, hair and nails.
1 x Wellwoman Original – The original comprehensive multivitamin with evening primrose oil and starflower oil that's specially formulated for women.
1 x Wellbio Live Cultures – Your everyday boost of microbiotics – a high-quality formulation of 10 billion cultures across seven important strains.
1 x Pregnacare New Mum – To help you safeguard important nutrients after pregnancy, including those for hair, skin and to help reduce tiredness.
1 x Wellkid Peppa Pig Multi-vits – Delicious strawberry jellies with all 8 B-complex vitamins plus A,C, D and E to safeguard your little one's nutrition
1 x Wellwoman Energy – Essential nutrients for energy release and the boost of natural Guarana on-the-go.
For your chance to win, simply choose the correct answer:
The winners will be announced on 21st December 2019
Terms & Conditions
1. The competition is open to residents of the UK aged 18 or over, excluding employees of the Promoter or its affiliated companies, their immediate families or anyone professionally associated with this prize draw and their immediate families.
2. No purchase necessary.
3. The use of any device to automate the entry process is prohibited.
4. No responsibility is accepted for any entries that are incomplete, and entries which do not satisfy the requirements of these terms and conditions, will be disqualified and will not be counted.
5. There will be three winners. The winners will receive a prize bundle consisting of 1 x Perfectil Original, 1 x Wellwoman Original, 1 x Wellbio Live Cultures, 1 x Pregnacare New Mum, 1 x Wellkid Peppa Pig Multi-vits, 1 x Wellwoman Energy.
6. The winners will be randomly selected on 20th December 2019.
7. The prize-winners will be the first names drawn at random from all valid, completed entries.
8. Should the prize-winners not respond to the email within 7 days the Promoter reserves the right to allocate the prize to another entrant.
Promoter's Liability
So far as is permitted by law, the Promoter and its associated companies and agents exclude responsibility and all liabilities arising from:
a) any postponement or cancellation of the Promotion, and
b) any changes to, supply of (including, without limitation, prizes which do not reach the intended recipient), or use of the prize, and
c) any act or default of any third-party supplier,
which are beyond the Promoter's reasonable control.
d) Nothing in these Terms and Conditions in any way limit the Promoter's (or any other person or organisation's) liability for (i) fraud, or (ii) death or personal injury caused by negligence.
Get your weekly DOSE fix here: SIGN UP FOR OUR NEWSLETTER