Win an Ayurvedic vibrational energy copper water bottle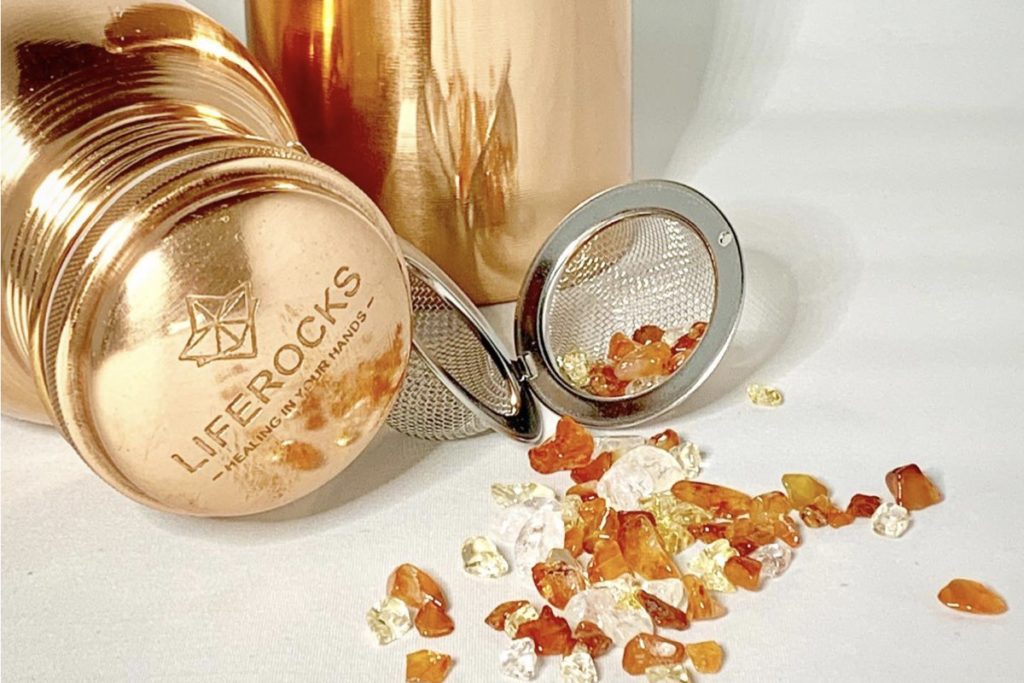 DOSE has teamed up with Life Rocks to give away an Ayurvedic vibrational energy copper water bottle worth £45. We have five to give away!
Now you can hydrate and protect yourself from toxic pollution. The Life Rocks Ayurvedic copper bottles contain crystal pods with the healing energies of fluorite, amethyst and quartz crystals. When infused with water, these crystals work together to clear mental fog, reduce anxiety and protect the nervous system. They also act as a barrier against electromagnetic smog in your environment and nurture you from the inside out.
Choose from one of three bottles. Energy and clarity (carnelian and citrine). Focus and concentration (amethyst and fluorite) and EMF protection (tourmaline and smokey quartz).
The copper bottles amplify this vibration. Drinking from copper holds so many health benefits, from boosting the metabolism to aiding digestion and cellular regeneration.
Made in India, the bottles are made by hand and are cleansed tuned before they are sent to their new homes in order to hold optimum vibrational frequency. Quite simply, magic in a bottle…
For your chance to win, simply choose the correct answer:
The winner will be announced on 3rd July 2019
Prize value – £45