Win the ultimate summer hamper of eco and wellbeing essentials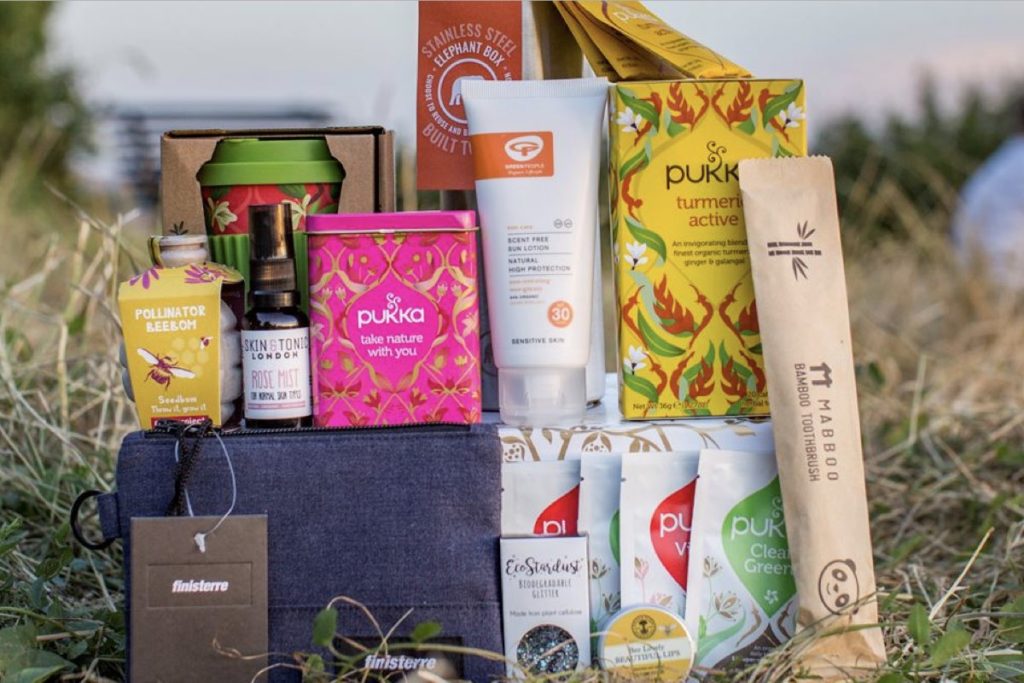 Leading ethical tea and herbal wellbeing brand, Pukka, have teamed up with DOSE to help make your summer a more eco-conscious one. The lucky winner will receive the ultimate summer hamper bursting full of green, wellbeing essentials that help care for you and the planet…
Pukka Herbs Turmeric Active – Ride the clean waves of the summer on good form with Pukka's new Turmeric Active tea, which will be helping to physically support athletes from Surfing England, one of Pukka's partners in 2018.
Pukka Herbs Bamboo Cup – Reclaim your tea break with your own reusable Pukka designed Bamboo Cup.
Pukka Herbs Clean Greens & Vitalise Powders – Pukka Herbs' Clean Greens powder is a blend of 11 super-rich herbs to help protect the body against polluted environments and diet (and maybe even a hangover). Pukka Herbs' Vitalise brings you the energy-boosting power 30 botanicals in one sachet.
Pukka Herbs Travel Tin – Take your favourite herbal blends with you wherever you go this summer in your own Pukka Herbs Travel Tin.
Elephant Box Water Bottle – A sustainable alternative to a plastic water bottle. Elephant Box gives 10p from every bottle sold to Refill charity.
Green People Organic Sun Lotion – Organic sun lotion designed to naturally protect skin from the sun. Suitable for sensitive skin, provides broad-spectrum UV protection and 100% reef-safe.
Skin & Tonic Rose Mist – A beautifully fragranced mist from pure organic rose water. Spritz this Soil Association certified Rose Mist on skin to soothe, cool and hydrate – perfect for those long sunny, summer days.
Finisterre Wallet Pouch – Fellow B Corp, Finisterre, has made this handy wallet pouch from 80% recycled polyester and 20% organic cotton (leftover from their Caelus Jackets), as part of their Fabric Use-up Project.
Mabboo Toothbrush – Helping to keep plastic toothbrushes from landfill, Mabboo make 100% bamboo toothbrushes, the wood from which is biodegradable.
Eco-Stardust Biodegradable Glitter – Made from plant cellulose, EcoStardust's glitter will add all of the sparkle to your summer before it biodegrades, when your festival make-up washes away. EcoStardust gives 10% of profits to environmental charities every year.
Neal's Yard Bee Lovely Beautiful Lips – A Soil Association certified organic lip balm, made with moisturising cocoa butter, beeswax and fairtrade organic honey. 3% of all sales in the Bee Lovely range goes to charities that help to protect bees.
Eden Project Pollinator Beebom – The Eden Project in Cornwall has made the Beebom from completely recycled materials (apart from the seeds).
For your chance to win this prize, simply choose the correct answer:
Read more about Pukka's sustainability policy
The winner will be announced on 23 Sept 2018