Here's a round up of London's best lidos with places to work out and brunch in-between…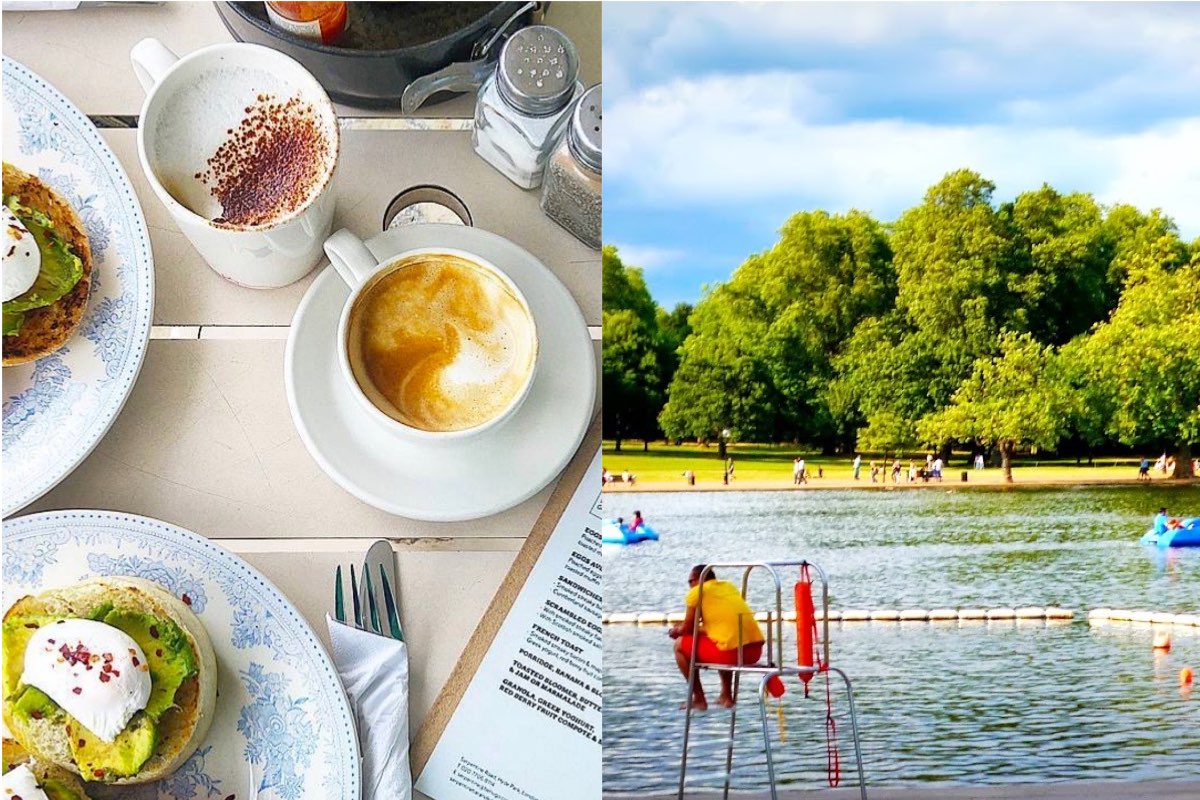 SERPENTINE LIDO (HYDE PARK)
Travel: High Street Kensington (District & Circle) or Bayswater (District & Circle)
Work out: Nearby studios include: Core Collective, Barrecore and Rabble. If you fancy a spot of tennis instead, book a court at the Hyde Park Tennis & Sports Centre.
Brunch: Serpentine Bar & Kitchen for scrambled eggs and smoked salmon (expect large portions!) In the summer, a Gin Bar serves up jugs of Pimm's, draft beers and zesty cocktails. Also check out Lido Cafe Bar or Good Life Eatery in Belgravia.
Swim: Serpentine Lido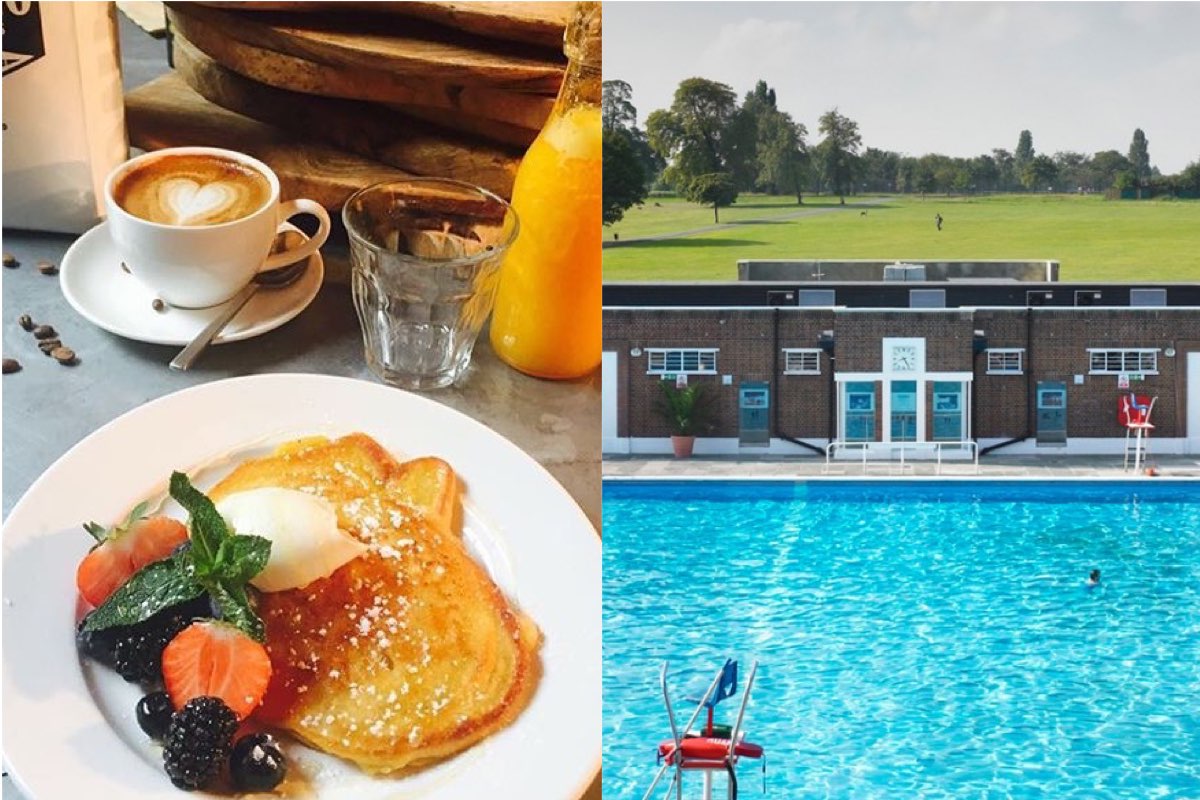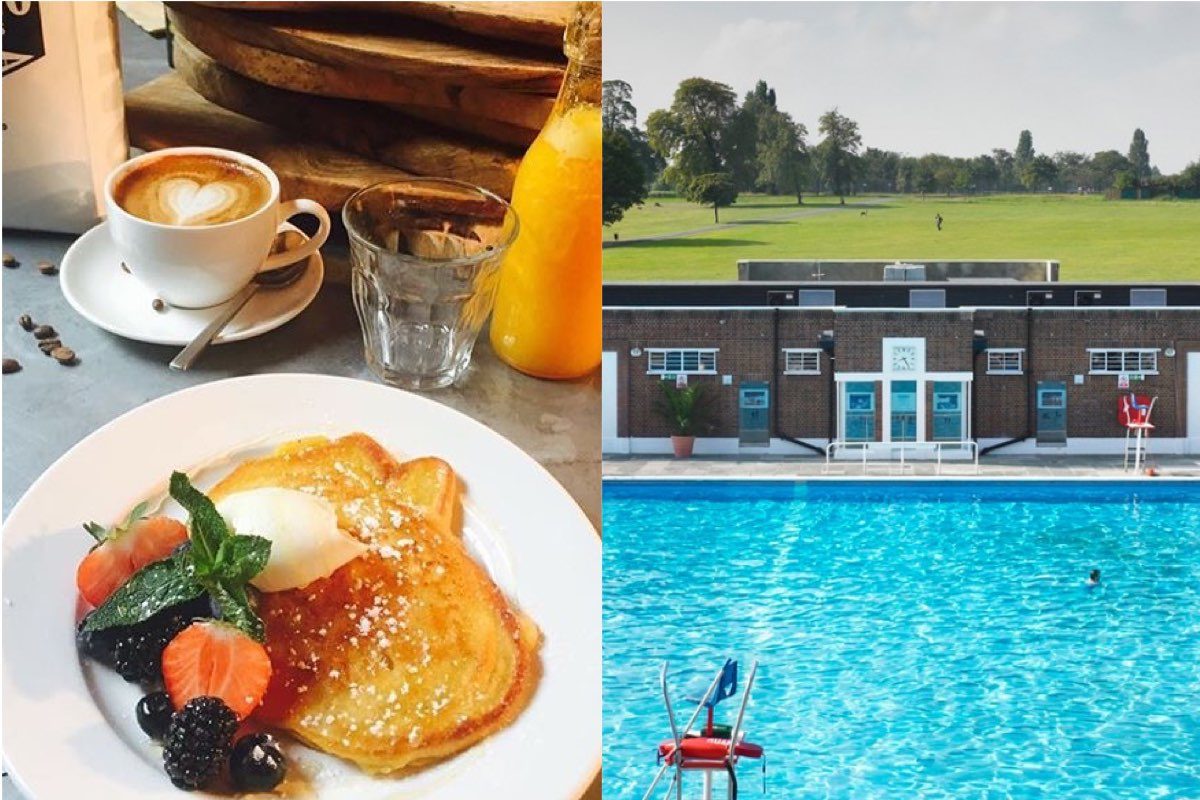 BROCKWELL LIDO (BROCKWELL PARK)
Travel: Brixton (Victoria)
Work out: Nearby studios include: Hotpod yoga, Fierce Grace, Fuse and Fison fitness.
Brunch: Brockwell Lido Café for avocado on toast with home-pickled chilli, washed down with a Bloody Mary. Or visit Milkwood Kitchen & Bar for eggs and a Bellini (weekend brunch is served from 9.30am until 4pm).
Swim: Brockwell Lido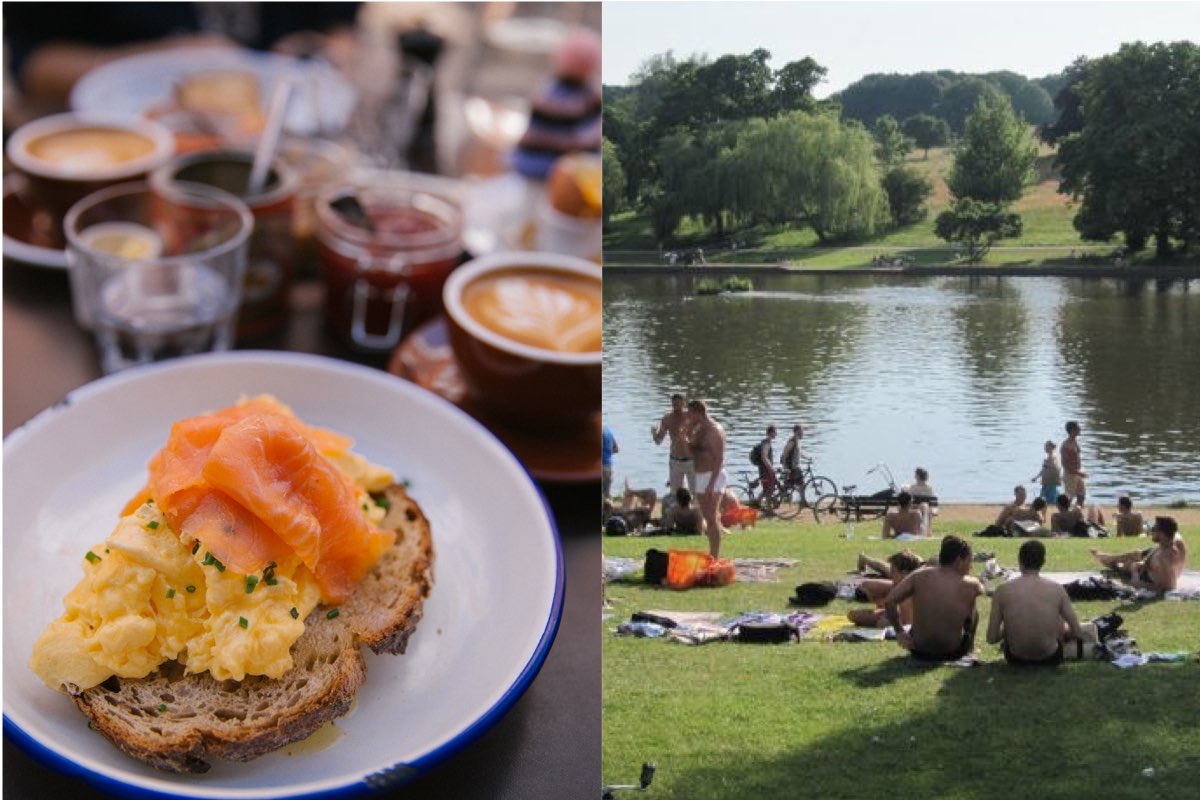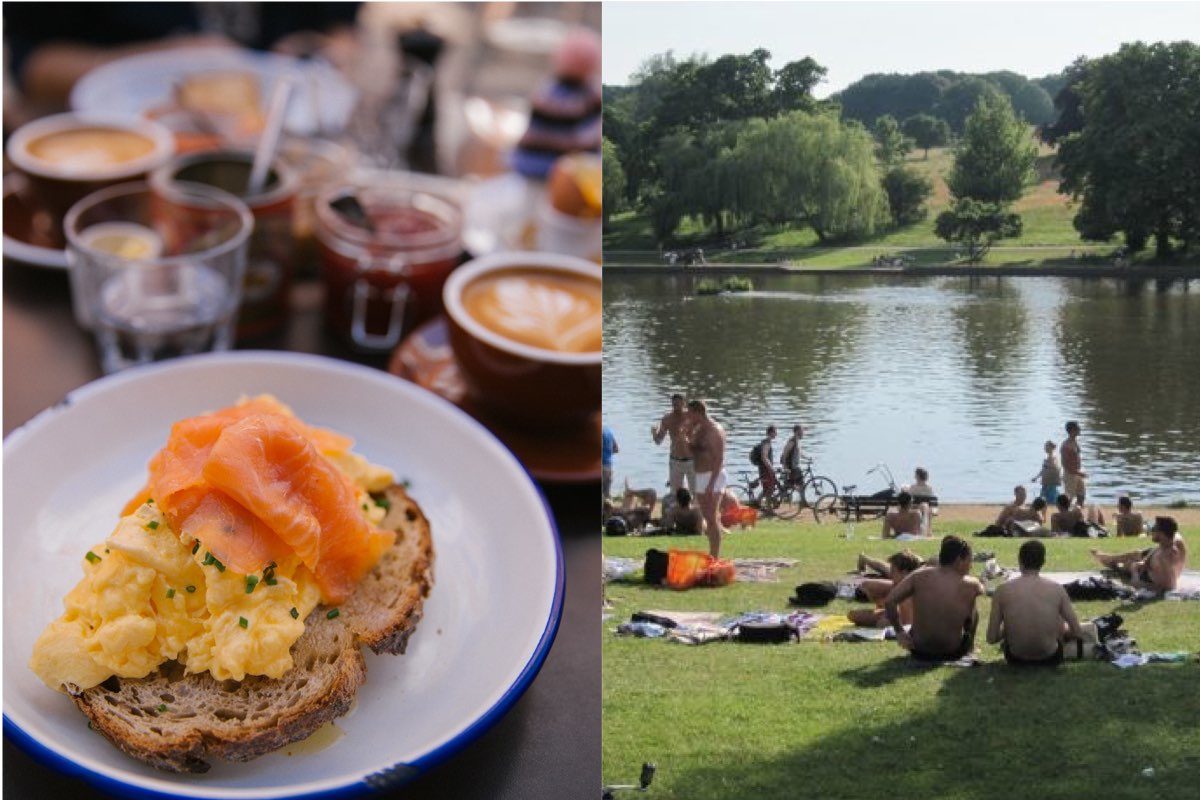 PARLIAMENT HILL LIDO OR BATHING PONDS (HAMPSTEAD HEATH)
Travel: Hampstead (Northern) or Tufnell Park (Northern)
Work out: Heartcore on the high street or Wild Fitness on Hampstead Heath.
Brunch: Ginger & White for eggs and smoked salmon, homemade smoky beans on toasted potato sourdough. Or a coffee and a cake. If you're on the heath, bring a picnic or pop into Parliament Hill Cafe.
Swim: Choose between Parliament Hill Lido or Hampstead Heath Bathing Ponds.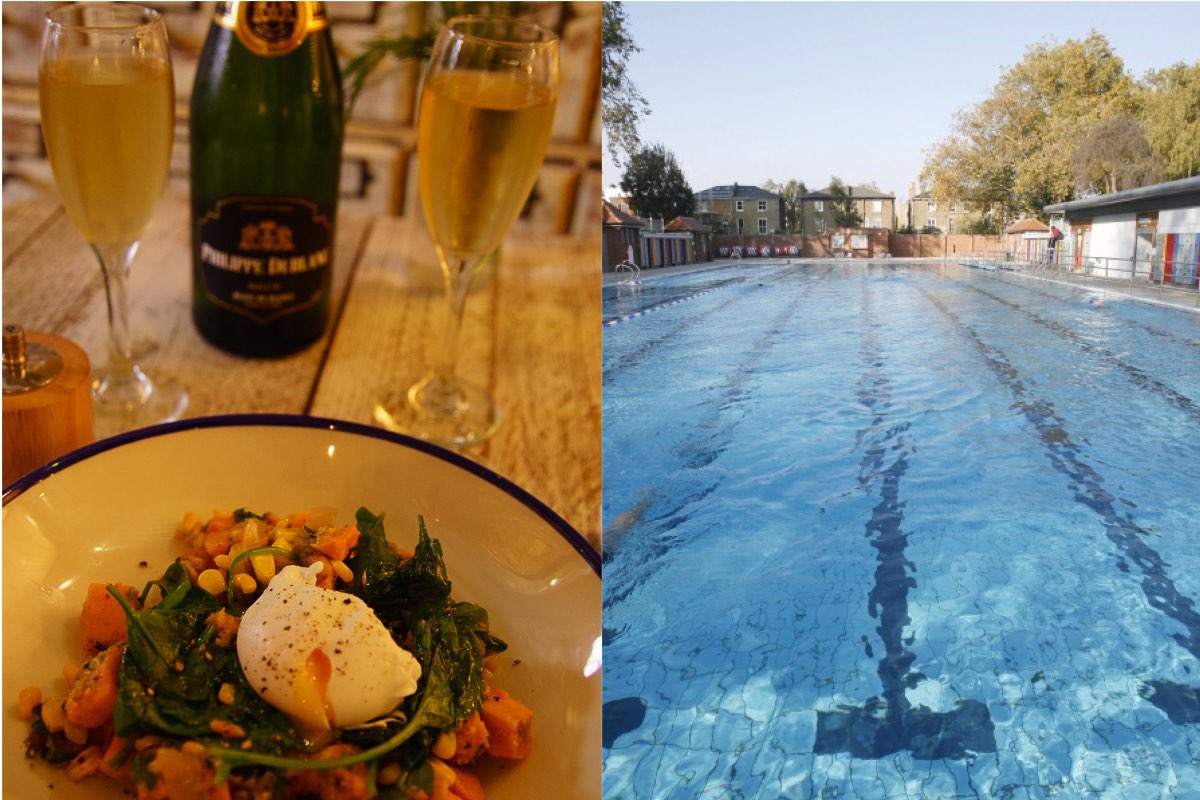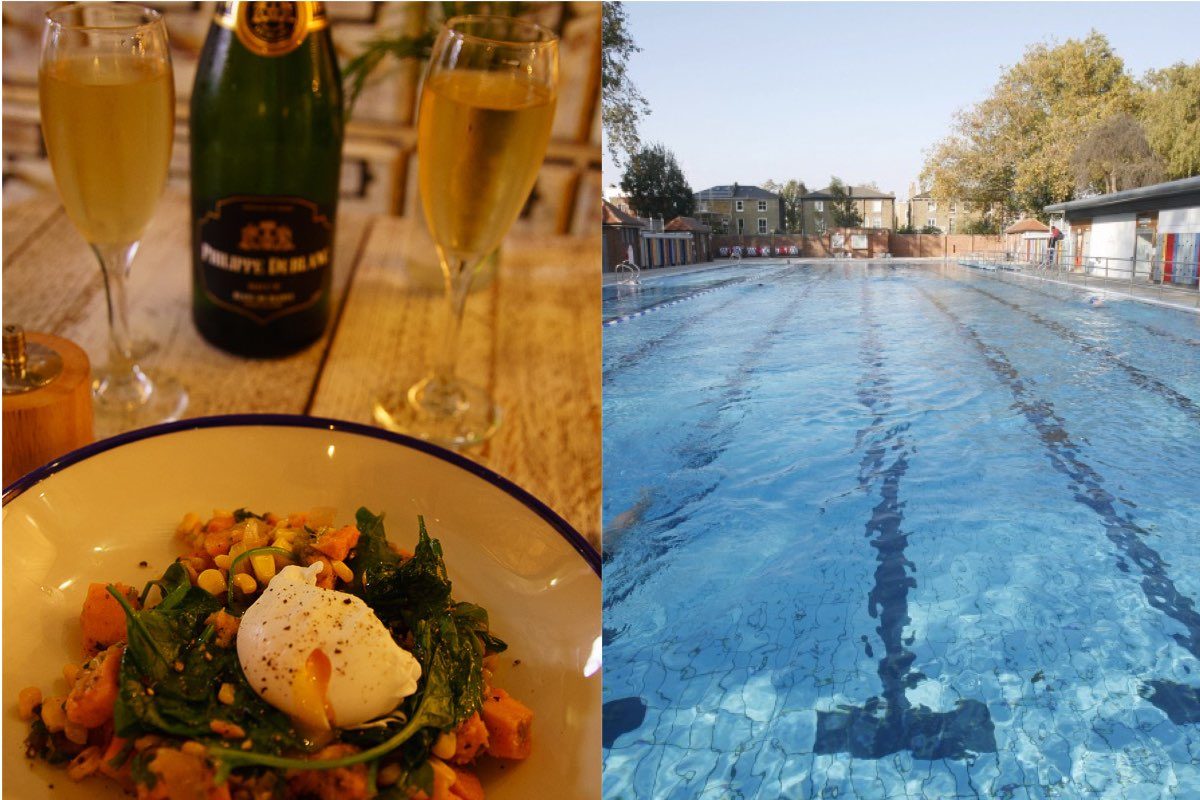 LONDON FIELDS LIDO (LONDON FIELDS)
Travel: Bethnal Green (Central) or London Fields (Overground)
Work out: Tempo Pilates, London Fields Fitness or Hotpod Yoga
Brunch: Wringer & Mangle for a spicy sweet potato and sweetcorn hash with poached egg washed down with flutes of Prosecco. This is a great party spot that will make you want to linger for hours.
Swim: London Fields Lido