Exercising the body has become a way of life. Isn't it time we started going to the gym to challenge our minds too? This is the thinking behind Cerebral Gym. The brainchild of James Vogl. A former professional backgammon and poker player turned macro hedge fund manager who has given up running a billion dollar portfolio to launch the concept​. His mission? To bring together curious, like-minded people and provide an engaging platform to learn something new.
Whether it's a strategy session with a world class chess player, a performance from a Russian opera singer or a debate on the subject of the future impact of AI on society, the Cerebral Gym community will be challenged in an expert-led, sociable space.
"We hope to create permanent, modern and vibrant venues where people can take something more meaningful out of their leisure time. Learn, eat, drink and play, in a non-pretentious, buzzing environment", he says.
Participate in a session, listen to a lecture or just hang out in Cerebral Gym's "podcast and chill" room. Whilst one goal is to prise you away from Facebook, Cerebral Gym will also integrate much of their live content online to reach as wide an audience as possible, not just Londoners.
Cerebral Gym will launch with a full-day event on Sunday 13th May, at The House of St Barnabas in Soho.​ From 11am to 11pm, attendees can explore a range of topics in various formats: listen to talks such as "War in 140 Characters" by author David Patrikarakos; hear James in conversation with Victoria Coren Mitchell; play games with world-class bridge, backgammon and chess players, or try group meditation sessions. Brunch and dinner as well as live entertainment at the bar will showcase all of what Cerebral Gym has to offer.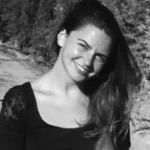 Hettie is the editor and co-founder of DOSE. A keen runner, she's also partial to a blast of high-intensity and hot yoga. A country girl at heart, she divides her time between London and the lush rolling hills of North Devon. When she's not jetting off on her next adventure, Hettie can be found in a candle-lit alcove with a laptop, a spaniel and a full bodied Malbec.