Meet Camille Vidal. A yogini and global ambassador for St~Germain, spreading the love of the aperitif and how to drink French fluently one cocktail at a time. We caught up with Madame St~Germain (as she's otherwise known) to talk all things health and hedonism…
What did Hedonism mean to you in your 20's?
I've always had a dose of hedonism in my life, maybe because I grew up in the beautiful sunny south of France where people take time to enjoy life or because my parents were bon vivants, it's meant that from even from a young age I had a sense of hedonism.
Throughout my life, I always desired to enjoy life at its best. fFrom delicious food, drinks, fun, parties and traveling the world, which I enjoyed to the absolute fullest in my 20s. However that period of bartending and discovering the world, didn't incorporate the sense of wellness and sustainability that I discovered later. The balance was off and the workouts were non-existent!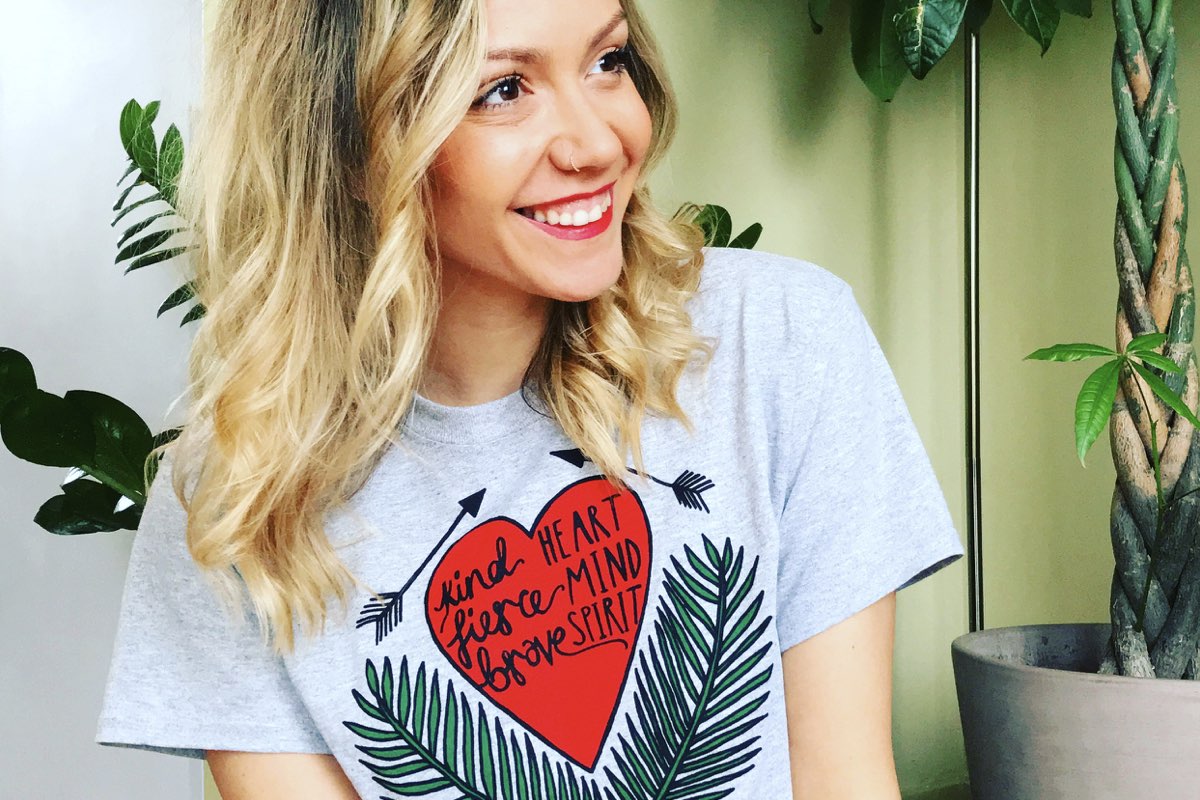 What does it mean to you now?
Now I would say I'm still a hedonist, but more of a healthy hedonist. Because one thing that I've learnt is that life is all about balance. It means I won't sacrifice health or quality of life for the sake of hedonistic experiences. In fact I actually really enjoy finding the perfect balance between the two. I do still very much enjoy a lovely cocktail or glass of wine but you can find me on my mat pretty much every day.
How did you start working for St~Germain and what's your role in the business?
I started working for St~Germain 6 years ago and I'm still as in love with the brand and the hospitality industry as when I started. St~Germain is a beautiful French liqueur made with fresh elderflower blossoms that we hand pick once a year. It's a natural and low abv liqueur that has no preservative or artificial colouring, a beautiful taste and cocktail ingredient. I love that my job as a global ambassador allows me to inspire and help the industry to find more balance and to make this industry a happier one and a more sustainable career, through teaching yoga for hospitality people and doing talks on work life balance all around the world while still sharing beautiful cocktails and moments to celebrate life.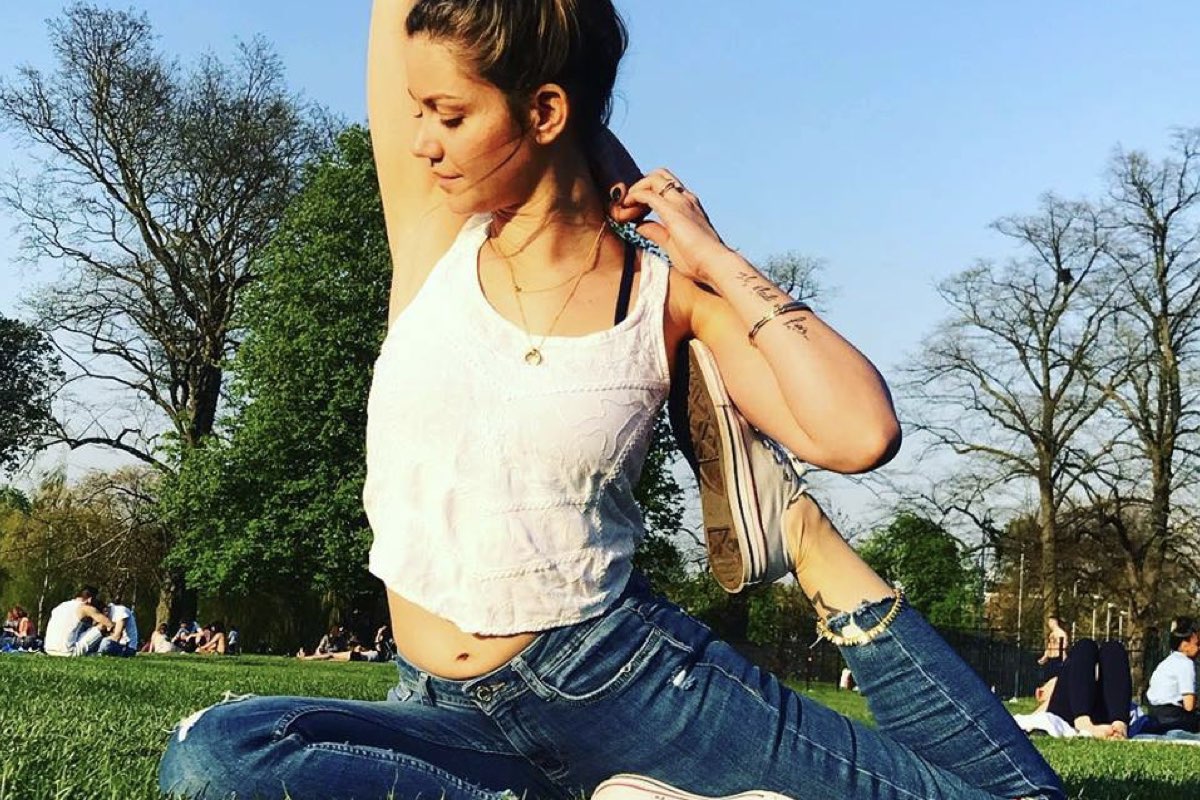 When did you decide to become a yoga teacher?
Yoga has changed my life. Helping me to re-centre and connect with myself, my true joyful self and to find this indispensable balance in life and find myself as a healthy hedonist. When I released that, that's when I decided I wanted to become a yoga teacher to be able to share and help other people go through this journey.
Favourite bar and yoga studio in London?
Favourite bar and yoga studio! So hard to pick only one there is so many amazing places. My favorite bar in London I would say Mint Gun Club. Owned by one of my dear friends, it's a beautiful place and happen to be around the corner from my house in Stoke Newington. It also specialises in my favourite drinking occasion; Apero and my perfect style of cocktail; light, low abv, clean, delicate. Also there are loads of interesting aperitif, liqueurs, vermouth, sherry and an amazing collection of teas. I also have to give special mention to Coupette (French inspired – I'm biased!) Scout (for all the tech and creativity) and so many other bars and bartenders in London doing great creative things with drinks.
For Yoga, again I would say we are very lucky here in London to have loads of great teachers. I visit studios depending on teachers. I don't have a favourite studio in the world but I have many favourite teachers from NYC, to LA, to London, to Edinburgh that I have been lucky to practice with and learn so much from. Here in London I mainly practice at Frame because I like so many teachers there. Michael James Wong is probably my favourite person to practice with in London I'm learning so much from him as a student and as a teacher. Each and every classes I leave feeling inspired. I also love Suzie Hunter Smith Yin practice she does some Hell Yeah Self Care workshop that I highly recommend.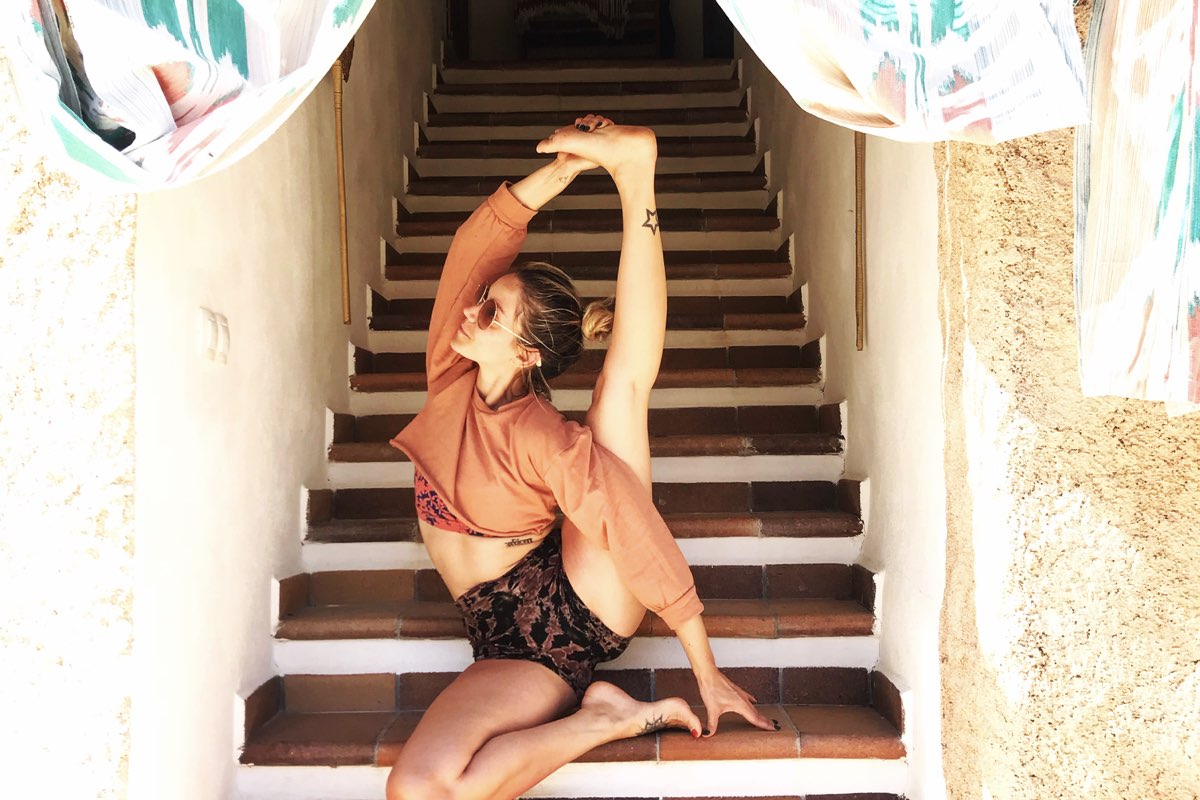 Favourite bar and yoga studio in Paris?
Favorite bar in Paris… ugh so hard! Le Mary Celeste is a great place with great cocktails, beautiful wine list and delicious food. It's definitely one of my favourite places. Café Moderne and Le Syndicat are also two of my favourites, but again the list goes on and on as the cocktail scene in Paris continues to thrive.
I haven't found my studio or my teachers in Paris yet so send recommendations my way please!
What's your favourite cocktail right now?
Anything with delicious vermouth, sherry and liqueur for a low abv cocktail. Also a glass of delicious wine is always very welcome.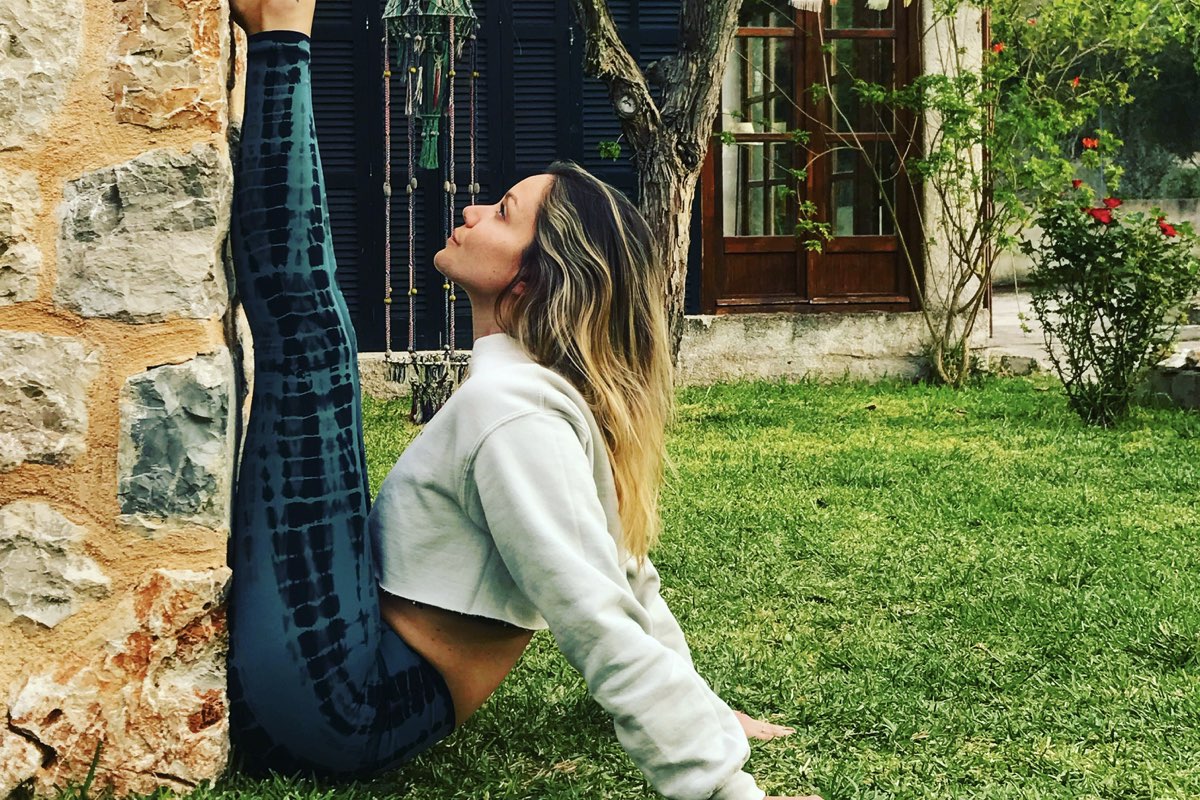 Where do you see yourself in 5 years?
Sharing the work life balance and how to be a healthy hedonist with more and more people around the world.
What are three things you would tell your younger self?
Live in the present moment. Trust yourself. Be who you want to be but you are enough.
Mantra?
Live fully, celebrate life, make the most out of every moment, do things that make you happy. Love the world. That's one mantra right!
Follow Madame St~Germain on Instagram and visit her yoga profile here.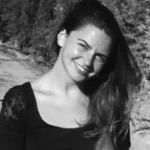 Hettie is the editor and co-founder of DOSE. A keen runner, she's also partial to a blast of high-intensity and hot yoga. A country girl at heart, she divides her time between London and the lush rolling hills of North Devon. When she's not jetting off on her next adventure, Hettie can be found in a candle-lit alcove with a laptop, a spaniel and a full bodied Malbec.