Biohacking is the new wellness, and for good reason. It's not just about achieving a state of good health. But about optimising human performance with the help of the latest science, nutrition, technologies, and data-driven self-experiments. If you want to be at the top of your game then sign up to these biohacking conferences in 2023 and discover new ways to take your body and mind to the next level.
Health Optimisation Summit
What: Meet, connect and learn from our world-leading health speakers. Fast track your health journey and learn years' worth of cutting-edge secrets and hacks in one weekend. Experience the latest tech and gadgets (think red light therapy, PEMF devices, brain training wearables & more). Discover the cleanest and healthiest supplements and nutrient-dense foods. Enjoy two life-changing days in London, packed with fun and dedicated to taking control of your own health.  Get moving in workshops: Unleash the power of your breath in a breathwork class. Learn from the masters in an acroyoga workshop.
Where: Business Design Centre, London, UK
When:  17 – 18 June 2023
Where to stay: The Standard is one of our favourite biohacking hotels, that has hosted all likes of human optimisation packages from an IV Drip service to a unique deep listening sound installation, drawing inspiration from the body's natural circadian cycle and a desire to improve mood, energy and focus through sound. We love the kitsch seventies décor and healthy hedonist vibe. The hotel is also conveniently located at King's Cross so only a 10 minute Uber ride away from the venue.
Biohacker Summit 2023 Amsterdam
What: The Biohacker Summit is the premier event for biohackers, quantified-selfers, lifestyle connoisseurs, and health experts to present their latest research and hacks. Speakers showcase the most cutting edge uses of nutrients, supplements, and technologies to advance human health and longevity. Last year's programme included a fusion of breathwork, energy work, meditation, movement, ecstatic dance ceremonies, music and sound healing workshops, taught by cutting edge teachers from around the world.
Where: Amsterdam, Netherlands
When: 14 – 15 October 2023
Where to stay: Pulitzer Amsterdam – 5 star hotel in Amsterdam's City centre. A design lover's dream, this iconic luxury hotel offers guests eccentric yet luxurious interiors all set within a labyrinth of 25 Golden Age canal houses. Pulitzer Amsterdam blends traditional and modern Dutch craftsmanship and service, offering 225 guest rooms, speciality suites, as well as two Instagram-worthy restaurants and a cosy cocktail bar with a changing menu inspired by literary greats throughout history. The hotel is perfectly located to take in the sights and sounds of Amsterdam, set on the Nine Streets in the heart of the city.
How to get there: Single Eurostar fares to Amsterdam from London St. Pancras start from £40, with the flexibility to change dates without incurring a fee. Direct return flights to Amsterdam from various London airports are currently available with easyJet and British Airways.
The Biohacker's Retreat
What: In an immersive and exclusive retreat in a beautiful natural retreat location in the outskirts of Tallinn, Estonia you will be guided by European top biohackers. The co-authors of the best-selling Biohacker's Handbook, co-author of the upcoming Resilient Being & professional biohacker Teemu Arina, the world's top formulator  Shawn Wells, UK top health optimisation expert Tim Gray and master breathwork educator and facilitator Leigh Ewin.
The 3-day full-on and hands-on biohacking learning experience is enhanced by sound healer Jani Toivonen, certified yoga facilitator Tuuli Sofia, other world-class performers, the latest biohacking tech, supplements, nutrient-dense food, and the presence of beautiful nature.
You learn hands-on how to optimise your body, mind, and soul by having simply perfect days together with Your Tribe. The event climaxes in an epic fire & cacao ceremony, so it's nothing less than a mini Burning Man. Organised by the world's top biohacking conference Biohacker Summit, known for its uncompromising production values.
Where: Tallinn, Estonia
When: 28-30 April 2023
Where to stay: The ultimate nature experience. You will be in the "middle of nowhere" in a premium off-grid EMF-free Kärg cottage, observing animals, birds, and bees in the early morning and late evening hours. Truly unique nature experience. Double bed. A separate building for toilet & shower. Great alone or with a partner. You can find some beautiful options for accommodation close by at AirBnB here (Kohila, Rapla County). Note that you will need a car in that case.
How to get there: Fly from London Stansted Airport to Tallinn.
The Annual Biohacking Conference
What: The Annual Biohacking Conference hosted by Dave Asprey and Upgrade Labs is a transformative 3-day event featuring thought-provoking keynotes and fully-immersive experiences that push the limits of human advancement, performance and longevity. You will connect with the world's most innovative minds in the field of human optimisation and biohacking.
Where: Hyatt Regency Orlando, Florida
When: 22 – 24 June 2023
Where to stay: ette, which stands for earthy, timeless, true and elegant, is a bustling hotel 20 minutes from the conference, that prides itself on it's modern yet rustic design. Wellness suites include a multipurpose Technogym Bench, Peloton Bike, Le Labo Santal 33 toiletries and Salt & Stone Cleansing Facial Wipes. Forward thinking concepts include an open back of house where cleanliness is literally on display, a zero-alcohol rooftop bar with creative yet natural mocktails and a rustic and homely Italian restaurant with pasta like your Nonna would make.
If you're making a holiday of it, pay a visit to the newly opened Four Seasons Fort Lauderdale or The Boca Raton in Florida, that following a £200million transformation is set to redefine the Palm Beach destination. Resort amenities include a half-mile private beach, an award-winning spa, 18-hole golf course, full-service marina, Racquet Club with 16 tennis courts and six pickleball courts, retail shops, seven swimming pools and various water activities at Harborside Pool Club, state-of-the-art fitness clubs and wellness collaborations.
How to get there: The average flight time from the UK to Florida is 9 hours. British Airways flies direct to Orlando International Airport from both Londn Heathrow and London Gatwick.Main image: Health Optimisation Summit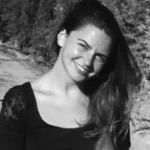 Hettie is the editor and co-founder of DOSE. A keen runner, she's also partial to a blast of high-intensity and hot yoga. A country girl at heart, she divides her time between London and the lush rolling hills of North Devon. When she's not jetting off on her next adventure, Hettie can be found in a candle-lit alcove with a laptop, a spaniel and a full bodied Malbec.