Gongs and singing bowls have been used therapeutically for thousands of years as a healing tool to soothe and de-stress the body. Here's our pick of the best sound baths in London to leave you feeling zen…
What is a sound bath?
Sound baths are a type of meditation. From curing anxiety attacks to improving sleep, the benefits of sound baths seem to be never-ending. Sara Auster, a New York City-based sound therapist and meditation teacher describes a sound bath as "a deeply immersive, full body listening experience that intentionally uses sound to invite therapeutic and restorative effects to the mind and body."
'Sound is not only heard through our ears but through every cell in our body' says experts at House of Wisdom, 'when we tune into different sounds, it can be incredibly effective in rebalancing the body, which can help to reduce the risk of illness and help us feel more grounded. If you struggle with the quiet this is the class for you.'
Research has found strong evidence that suggests sound medicine has positive benefits on mental and physical health such as reducing stress and improving mood.
What do you wear to a sound bath?
Shantibowl.com suggest to wear warm, comfortable and flexible clothing. Make sure you're hydrated prior to the class and get there 10-15 minutes early to allow yourself to wind down from daily activities.
What does a gong bath do for you?
House of Wisdom experts say that 'the tone of the gong creates total silence within; bathing your entire body in sound, they help to bring you back into harmony.' The benefits of a gong bath include deep relaxation, sleep and mood improvements and stress reduction.
Are Sound baths dangerous?
No, sound baths are not dangerous. The sound waves are not loud enough to damage your hearing and it's safe for pregnant woman too.
What should I bring to a sound bath?
Many suggest using essential oils before a sound bath to cleanse yourself of any negative energy, induce your meditative state and realign your focus. Other than that all you need is yourself, a bottle of water and some comfortable clothes. Mats are usually provided and studios do all the work to make the environment as zen and relaxing as possible.
How do sound baths heal?
The sound vibrations created by singing bowls or other sound bath tools can stimulate alpha and theta brain waves. These prompt a meditative state in the brain, and brings balance to your chakra, which is the goal of a sound bath. The sound therapist will use repetitive sounds at different frequencies to help bring your focus away from your thoughts and deepen your meditative state.
The Best Sound Baths in London
1. Sound Bath at BLOK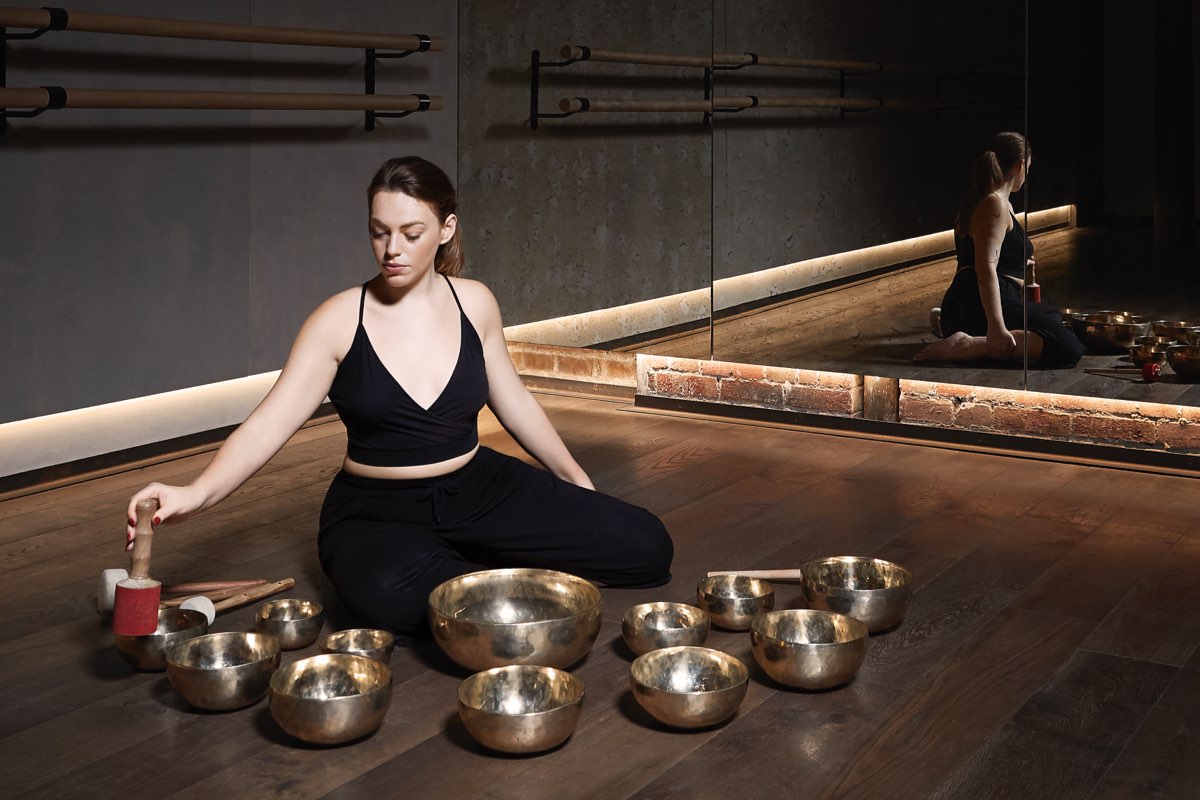 A new addition to BLOK's timetable, BLOKSound is an hour-long session of sound relaxation and recovery using a multitude of frequencies to soothe the mind and heal the body. Instructors work with a variety of instruments from quartz crystal bowls, harmonious gongs and Tibetan bowls.
Price: £17 (packages available). Visit bloklondon.com
2. Sound of Mind
Sound of Mind is London's first space dedicated solely to sound and energy treatment. It's housed in a dreamy room lit with fairy lights in Shoreditch where you can escape to for some morning, afternoon or evening bliss. Sound and gong baths take place every day of the week except Saturday.
Price: £15 for first-timers, £20 standard. Visit soundofmind-shoreditch.com
Re:Mind Studio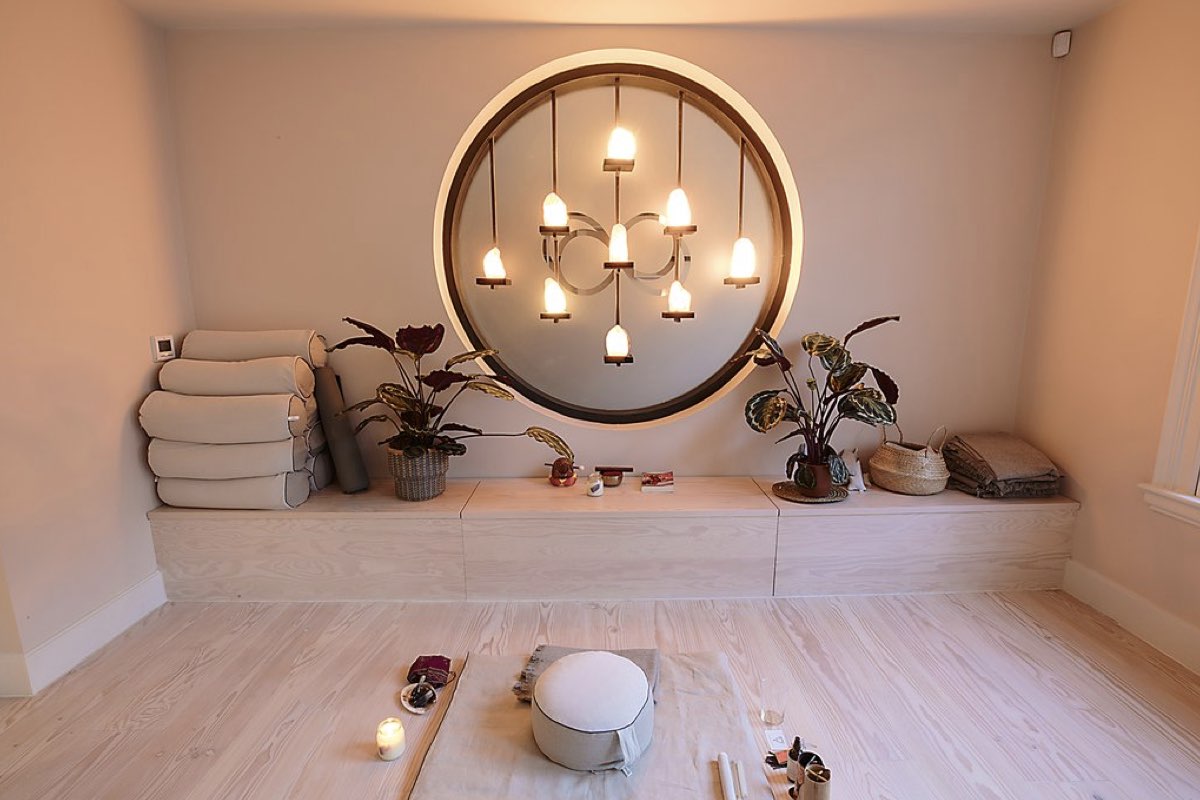 Re:Mind Studio's sound healing classes offer a beautiful moment of self-care in the heart of London's Victoria. Each class promises to leave you feeling 'warm and fuzzy, like a large weight has been lifted from your shoulders'  – try Tibetan bowls, crystal bowls or gong.
Price: £22 (packages available). Visit www.remindstudio.com
3. House of Wisdom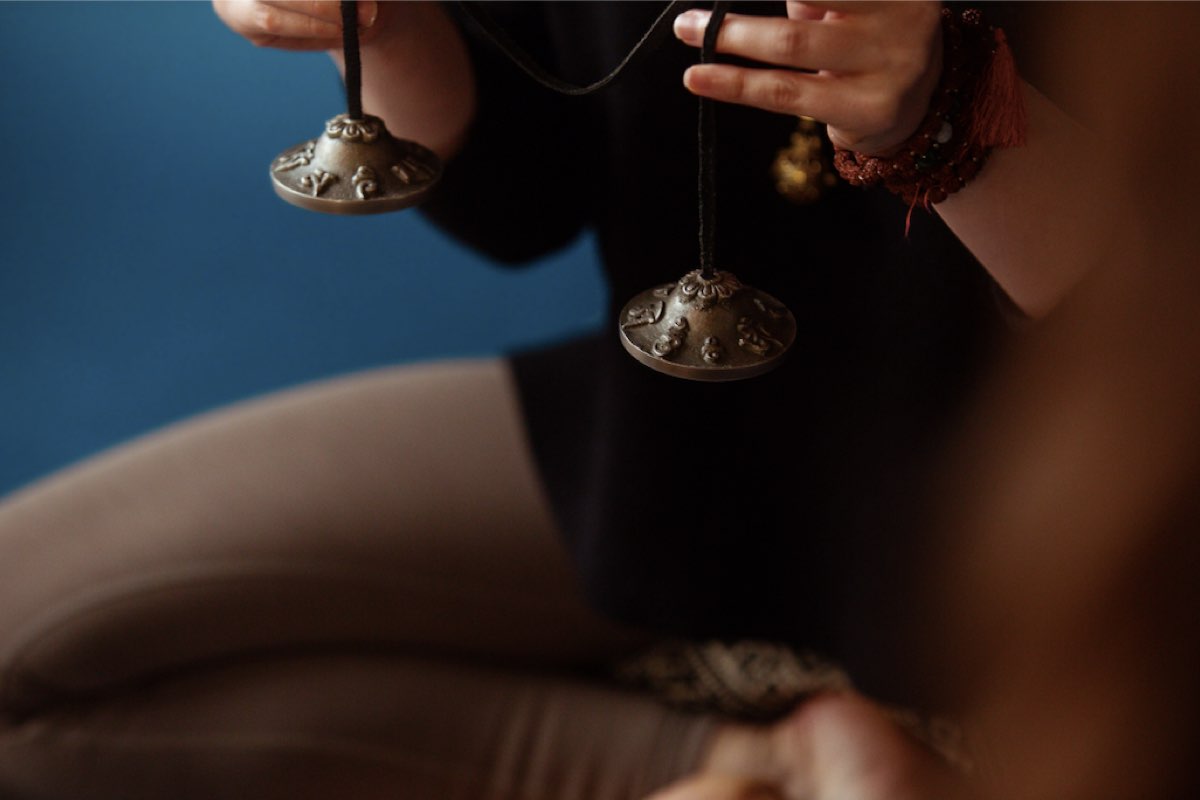 We love the sound of House of Wisdom, a brand new wellness space in central London focusing on self-development. Alongside talks and workshops, it holds crystal and gong sound baths plus an 'electronic sound experience' which uses a mixture of voice, ancient instruments, ambient soundscapes and binaural beats for a deeply relaxing acoustic experience.
Price: £22. Visit houseofwisdomstudio.com
4. Crystal Sound Lounge
For a bespoke session, book yourself in for a private one-to-one or group class with a sound specialist at Crystal Sound Lounge in Paddington. It is run by Laura, who set the studio up in 2017 after she had a profound experience with sound therapy during a trip to Mexico.  Simply turn up, lie down and let go.
Price: From £175. Visit crystalsoundlounge.com
Main image: House of Wisdom
Liked this article on 'Best Sound Baths In London To Leave You Feeling Zen'? Read 'What Is Breathwork'.
Get your weekly DOSE fix here: SIGN UP FOR OUR NEWSLETTER
What are sound baths?
Sound baths are a form of meditation where participants lie down and listen to sounds produced by various instruments to induce relaxation and reduce stress.
What are the benefits of sound baths?
Sound baths can help reduce stress, anxiety, and depression, improve sleep quality, and enhance overall well-being.
Where can I find the best sound baths in London?
Some of the best sound baths in London can be found at venues such as Re: Mind Studio, Triyoga, and The Life Centre.
What instruments are used in sound baths?
Instruments commonly used in sound baths include singing bowls, gongs, chimes, and tuning forks.
Do I need any prior experience to attend a sound bath?
No prior experience is necessary to attend a sound bath. Participants are simply required to lie down and listen to the sounds produced by the instruments.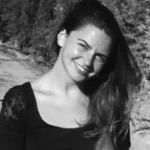 Hettie is the editor and co-founder of DOSE. A keen runner, she's also partial to a blast of high-intensity and hot yoga. A country girl at heart, she divides her time between London and the lush rolling hills of North Devon. When she's not jetting off on her next adventure, Hettie can be found in a candle-lit alcove with a laptop, a spaniel and a full bodied Malbec.