Libra and Sagittarius represent two zodiac signs with the potential to foster an intriguing and dynamic relationship.
In this article, the various facets of their compatibility are explored, revealing the mysteries behind their distinct bond. Now, it's time to delve deep and comprehend the intricacies of Libra and Sagittarius compatibility!
Libra and Sagittarius Compatibility: A Comprehensive Overview
Libra and Sagittarius are two zodiac signs known for their love of socializing and their optimistic view on life. When these two come together, there's often an instant connection.
Both appreciate the finer things in life, and their mutual love for adventure and discovery makes them an enthusiastic pair.
Libra, ruled by Venus, seeks balance, harmony, and beauty in relationships. Sagittarius, ruled by Jupiter, is the eternal explorer, always searching for truth and wisdom.
Together, they can find a balance between Libra's need for partnership and Sagittarius's quest for freedom.
Challenges might arise due to Sagittarius's blunt nature and Libra's indecisiveness. However, their strong mutual understanding and respect can help them navigate any turbulence.
Their bond is characterized by a shared love for intellectual discussions, and they can spend hours debating various topics.
Libra and Sagittarius Traits
| | |
| --- | --- |
| Combined Element | Air & Fire |
| Compatibility Dynamics | Balance meets enthusiasm |
| Strengths Together | Optimism, adventure, social charisma |
| Challenges Together | Indecision (Libra) vs impulsiveness (Sagittarius) |
| Romantic Compatibility | High – mutual admiration and spontaneity |
| Friendship Compatibility | Very High – shared love for social activities |
| Work Compatibility | High – Libra plans, Sagittarius executes with zeal |
| Love Traits | Romantic (Libra), Adventurous (Sagittarius) |
| Career Traits | Diplomacy (Libra), Exploration (Sagittarius) |
| Health Traits | Balance and aesthetics (Libra), Active and energetic (Sagittarius) |
| Shared Activities | Traveling, cultural events, philosophical discussions |
| Lucky Numbers | 3, 9, 11 (combined) |
| Lucky Colors | Blue & Purple |
| Numerology Affinities | Life Path Numbers 3, 6, and 9 |
Libra and Sagittarius Zodiac Sign Traits
Understanding Libra and Sagittarius: Elemental Connection
Libra and Sagittarius are signs that originate from two distinct elements in the zodiac. Libra belongs to the Air element, symbolizing intellect, communication, and adaptability.
Sagittarius, on the other hand, is a Fire sign, representing energy, passion, and enthusiasm.
When Air meets Fire, there's an inherent dynamism. Just as air fuels fire, Libra can stimulate Sagittarius's enthusiasm and zest for life. Sagittarius, with its fiery spirit, can inspire Libra to take action and venture out of their comfort zone.
However, this elemental connection also comes with challenges. At times, Sagittarius's fiery nature might be too overwhelming for the air-like calmness of Libra.
Meanwhile, Libra's tendency to overthink can sometimes dampen the spontaneous flame of Sagittarius.
Libra and Sagittarius Compatibility: Love and Romance
When Libra and Sagittarius enter the realm of love and romance, sparks often fly. Both signs possess a natural charm that draws them to each other like magnets.
Libra, with its romantic heart, seeks a partner who understands its need for harmony and balance. Sagittarius, with its adventurous spirit, looks for a partner to share life's journeys.
Their love story can be a thrilling rollercoaster. Sagittarius's free spirit and wanderlust can make Libra feel alive and invigorated. In turn, Libra offers Sagittarius a safe haven where their fiery passions are admired and appreciated.
Together, they can dance through life, with Libra leading in grace and Sagittarius injecting excitement.
Challenges in Libra and Sagittarius Romantic Relationships
Every relationship faces its set of challenges, and the romantic bond between Libra and Sagittarius is no exception. One primary challenge is their differing approaches to life.
Libra seeks equilibrium and often takes time to weigh decisions, valuing peace and harmony. In contrast, Sagittarius thrives on spontaneity, often acting on impulse and seeking new adventures.
This difference can lead to misunderstandings. Libra might perceive Sagittarius's impulsive nature as recklessness, while Sagittarius might see Libra's deliberations as indecisiveness or a lack of enthusiasm.
The clash between Libra's need for stability and Sagittarius's desire for freedom can also cause friction. Libra often craves commitment and a clear path forward, while Sagittarius values their independence and might shy away from being tied down.
Libra and Sagittarius Compatibility: Friendship
Libra and Sagittarius, when united in friendship, often share a bond that's both lively and intellectually stimulating. Their complementary energies offer a blend of balance and adventure that makes their interactions enjoyable.
Libra, with its social butterfly nature, often introduces Sagittarius to new circles and experiences. They value deep conversations, and their diplomatic demeanor ensures that discussions remain harmonious.
Sagittarius, with its infectious enthusiasm, brings a dash of excitement to Libra's life. They inspire their Libra friends to step out of their comfort zones and embrace new adventures.
However, their friendship might face a few bumps along the way. Sagittarius's straightforwardness can occasionally come across as brash to the more tactful Libra.
Conversely, Libra's tendency to avoid confrontation might leave some issues unresolved, leading to misunderstandings.
Strengths of an Libra-Sagittarius Friendship
The bond between Libra and Sagittarius in friendship is an intriguing mix of air and fire, resulting in a dynamic and captivating connection. At the heart of their relationship is a shared curiosity.
Both signs possess an innate desire to explore new ideas, cultures, and experiences. This mutual interest ensures a constant flow of engaging topics and adventures to discover together.
Beyond their shared passions, there's a deep-rooted mutual respect. Sagittarius holds in high regard Libra's diplomacy and tact, while Libra is often drawn to Sagittarius's candid honesty and infectious enthusiasm.
Their interactions strike a harmonious balance, with Libra providing a calming influence and Sagittarius injecting spontaneity and verve.
Overcoming Differences: Navigating Libra-Sagittarius Friendship Challenges
Every friendship has its set of challenges, and the Libra-Sagittarius bond is no exception. While they enjoy a dynamic connection, differences arise due to their distinct personalities.
Libra's pursuit of harmony may sometimes clash with Sagittarius's candid forthrightness. Additionally, Libra's penchant for deliberation can be at odds with Sagittarius's impulsive tendencies.
To navigate these challenges, open communication is essential. Both signs need to voice their feelings and concerns without fear of judgment.
It's important for Libra to understand that Sagittarius's directness comes from a place of honesty, not malice. Conversely, Sagittarius should recognize and respect Libra's need for balance and thoughtfulness.
Libra and Sagittarius Compatibility: Family Relationships
In family dynamics, the relationship between Libra and Sagittarius offers a unique blend of harmony and enthusiasm. Both signs cherish their loved ones deeply, and together, they often create a home environment that is both nurturing and lively.
Libra, with its innate desire for balance, often plays the role of the peacemaker in family disputes. Their diplomatic nature ensures that everyone's voices are heard, fostering a sense of unity.
Sagittarius, with their zest for life, infuses family gatherings with energy and joy, often encouraging family members to engage in new experiences or embark on spontaneous adventures.
However, challenges can emerge. Libra's need for harmony might sometimes conflict with Sagittarius's blunt honesty, leading to misunderstandings.
Additionally, Sagittarius's restlessness might be at odds with Libra's desire for a settled, consistent environment.
Libra and Sagittarius Compatibility: Sex and Intimacy
The realm of sex and intimacy between Libra and Sagittarius is a dance of passion and connection. Their physical union often reflects a harmonious blend of Libra's romantic nature and Sagittarius's fiery enthusiasm.
Libra, ruled by Venus, brings a gentle and sensual touch to the relationship. They seek a deep emotional connection during intimate moments, ensuring that the experience is not just physical but also profoundly soulful.
Sagittarius, on the other hand, adds an element of spontaneity and adventure. Their passionate fire sign nature ensures that intimacy is never mundane, often infusing unexpected excitement into their shared moments.
While their union is often filled with warmth and affection, challenges can arise. Libra's need for emotional connection might occasionally feel overwhelming to the free-spirited Sagittarius.
Conversely, Libra might find Sagittarius's adventurous approach to intimacy a bit too unpredictable at times.
Libra and Sagittarius Compatibility: Work and Career
In the professional realm, the partnership between Libra and Sagittarius offers a balance of creativity and ambition. Their combined strengths can lead to notable successes in the workplace.
Libra, with their diplomatic and balanced nature, excels in roles that require negotiation, teamwork, and maintaining harmony. They can mediate disputes with ease, ensuring a peaceful work environment.
Sagittarius, fueled by their innate drive and optimism, is always on the lookout for new opportunities and challenges. Their adventurous spirit can lead teams toward innovative solutions and bold ventures.
However, differences in approach can arise. While Libra prefers methodical planning, Sagittarius might be inclined to take risks without extensive deliberation.
Libra's desire for consensus might sometimes clash with Sagittarius's independent decision-making.
How to Enhance Libra and Sagittarius Compatibility?
When two zodiac signs come together, the magic often lies in understanding, acceptance, and mutual growth.
However, like any pairing, they may face challenges stemming from their distinct personalities. To maximize the potential of their union, it's essential to nurture their unique bond.
Here's how:
Open Communication: Both signs prize honesty. Discussing feelings and concerns openly ensures mutual understanding and trust.
Balance Adventure with Harmony: Sagittarius seeks excitement, while Libra leans towards equilibrium. Activities like spontaneous art exhibits or cultural festivals can satisfy both.
Celebrate Differences: Libra's diplomacy and Sagittarius's enthusiasm can be harmonious when appreciated. Recognizing these differences can strengthen their bond.
Commitment Understanding: Sagittarius's free spirit contrasts with Libra's need for stability. Aligning expectations and reassuring each other of their bond is pivotal.
Famous Libra-Sagittarius Duos
The Libra-Sagittarius pair often captivates audiences with its harmonious blend of balance and adventure. Over the years, many such duos have graced the limelight, showcasing the magic that unfolds when these two zodiac signs come together.
Here are some notable pairs:
John Lennon and Yoko Ono: John, a Libra, and Yoko, a Sagittarius, exemplified the blend of charm and exploration. Their relationship was filled with creativity and love, leaving an indelible mark on pop culture.
Evelyn McGee and Stephen Colbert: This dynamic duo has been a testament to the lasting bond between a Libra and a Sagittarius. Their camaraderie and shared laughter highlight the compatibility of these signs.
Zac Efron and Vanessa Hudgens: Known for their iconic roles in "High School Musical", this pair captured hearts worldwide. Zac, the Libra, and Vanessa, the Sagittarius, showcased a youthful, spirited connection.
Conclusion: Is Libra Compatible with Sagittarius?
When analyzing the compatibility between Libra and Sagittarius, the cosmic dance of these two zodiac signs offers a promising panorama. Libra, represented by the scales, seeks balance, harmony, and beauty in relationships.
On the other side, Sagittarius, embodied by the archer, is driven by freedom, adventure, and truth-seeking.
Together, these signs bring a blend of stability and spontaneity to the table. Their shared love for socializing, exploring new horizons, and intellectual pursuits can create a foundation for a vibrant relationship.
Additionally, their differences, when understood and respected, can complement each other beautifully. For instance, while Libra can teach Sagittarius the art of diplomacy, the archer can introduce the scales to boundless adventures.
Historical pairings, like John Lennon and Yoko Ono, serve as powerful testimonials to their potential harmony. However, like any relationship, success hinges on mutual respect, understanding, and communication.
In conclusion, while no pairing is without its challenges, the Libra-Sagittarius combination holds immense potential for a harmonious, loving, and enduring partnership.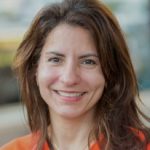 Linda Mitchell, a renowned astrologer, specializes in Zodiac sign readings, astrology, and birthstones. Completing her Alchemical Astrology Certification, Linda's profound insights are sought by many. As a professional astrologer, she contributes her vast knowledge to DOSE, ensuring readers stay attuned to the cosmos's whispers.