Twin flames are a unique and powerful kind of spiritual connection that is said to be incredibly rare. These connections are intense and often come with a deep sense of familiarity, as though you have known the other person for many lifetimes. They can also be difficult to navigate, as twin flames often experience periods of separation and challenge before finally reuniting.
Understanding Twin Flames and Their Connection
Twin flames are two souls that were originally one. They were split apart and sent into separate bodies by the universe to learn and grow before eventually reuniting. This means that a twin flame connection is incredibly powerful, as it is a reunion of two souls that were once one. This connection is often experienced on a very deep and emotional level, and can sometimes even feel overwhelming.
It is important to note that not everyone will meet their twin flame in this lifetime. Some may meet their soulmate, who is a different type of connection, while others may not experience a deep spiritual connection with anyone. However, for those who do meet their twin flame, it can be a transformative and life-changing experience.
The journey to reunion can be challenging, as both individuals must work on themselves and their own spiritual growth before they can come together in a healthy and balanced way. But the rewards of a twin flame connection are immeasurable, as it can bring a sense of wholeness and completeness that cannot be found elsewhere.
The Journey to Reunion: Overview and Process
The journey to twin flame reunion is not always easy, and can be both rewarding and difficult. It often starts with both parties feeling a pull towards each other, but not necessarily understanding why. This pull may become stronger over time until it becomes impossible to ignore. The journey is designed to teach each twin flame individual lessons they need to learn before they can become whole as a couple.
During the journey, twin flames may experience periods of separation, where they are forced to confront their own issues and work on personal growth. This can be a painful and challenging time, but it is necessary for each individual to become the best version of themselves. It is important to trust the journey and have faith that everything is happening for a reason.
Eventually, the twin flames will be ready to come back together and create a deep, meaningful connection that is based on mutual love, respect, and understanding.
Spiritual Awakening and the Twin Flame Connection
The twin flame connection is often associated with spiritual awakenings. This is because the connection is so strong and deep that it often triggers a spiritual awakening in both parties. This can lead to increased intuition and spiritual growth, as well as a greater understanding of themselves and their purpose.
During a spiritual awakening, twin flames may experience a range of emotions, including intense love, fear, and confusion. This is because the awakening process can bring up unresolved issues and past traumas that need to be addressed and healed. However, with the support of their twin flame, they can work through these challenges and emerge stronger and more connected than ever before.
Signs of a Twin Flame Connection: Physical and Emotional
There are many signs that you may be experiencing a twin flame connection. These can include feeling an intense pull towards someone, being able to communicate telepathically, and feeling overwhelming emotions when in the presence of the other person. Physical sensations can also be a sign of a twin flame connection, including feeling heat or electricity when touching.
Another sign of a twin flame connection is a feeling of spiritual growth and transformation. When you are with your twin flame, you may feel a sense of purpose and clarity about your life path. This connection can also bring up unresolved issues and past traumas, allowing you to work through them and heal. It is important to remember that a twin flame connection is not always easy, and can be challenging at times. However, the growth and transformation that can come from this connection can be life-changing.
Recognizing the Divine Timing of Twin Flame Reunion
One of the most important things to understand about twin flame reunion is that it will happen when the time is right. This means that sometimes, twin flames will experience periods of separation before they can come back together. Trusting in the divine timing of things is an important part of the journey, as it allows each twin to learn what they need to before reuniting.
Letting Go of Old Patterns to Prepare for Reunion
Part of the journey towards twin flame reunion involves letting go of old patterns and beliefs that are no longer serving you. This can be difficult, as it often requires facing your fears and vulnerabilities. However, it is an important step towards becoming the best version of yourself and preparing for the reunion with your twin.
Facing Obstacles and Challenges on the Journey to Reunion
It is common for twin flame connections to face obstacles and challenges on the road to reunion. These can include physical distance, other relationships, and emotional blocks. It is important to remember that these challenges are part of the journey and can help each twin grow and learn.
Navigating Separation and Maintaining Faith in the Connection
Separation is a common part of the twin flame journey. This can be difficult, as it can be hard to maintain faith in the connection when you are not physically together. However, it is important to trust in the connection and believe that you will be reunited when the time is right. Maintaining communication and a strong spiritual connection can help keep the faith alive during periods of separation.
The Ultimate Union: What to Expect After Reunion
After twin flames finally reunite, they often enter into a beautiful and intense phase of their connection. This can include heightened spiritual awareness, strong communication, and a deep sense of love and understanding. It is important to continue to work on the connection even after reunion, as the journey towards wholeness is ongoing.
In conclusion, twin flame reunion is a powerful and life-changing experience. The journey towards reunion can be difficult and challenging at times, but it is ultimately rewarding and fulfilling. Trust in the connection, let go of old patterns, and maintain faith in the journey. The reunion with your twin flame is an ultimate expression of love and spiritual growth.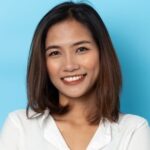 Laura Wilson is a renowned astrologer, birthstone expert, and angel number interpreter. With over 15 years of experience in the field of astrology, Laura has helped thousands of people find clarity and direction in their lives. Her passion for astrology began at a young age when she started studying the stars and their influence on human behavior. She went on to study astrology in depth and became an expert in interpreting birthstones and angel numbers.