Whether you've been on a yoga retreat that has changed your perspective on eating meat, or you're still feeling disturbed by that Cowspiracy documentary, here's 5 easy meat swaps from Nutritionist Bethan Hamilton, to help you add more plants to your plate…
Swap 1 – The Veggie Stack
Love a bacon sarnie on a Saturday morning? Swap your salty rations for tempeh, aubergine and mushroom sliders, (stay with us here), grilled to perfection and topped with a homemade tomato relish. This tasty combination of grilled veg stacked on top of freshly toasted bread is a winner, with the tempeh bacon giving a crispy crunch, the mushroom an earthy, chewy taste and the grilled aubergine a delicious finish. Or swap brunch waffles for savoury sweet potato ones, topped with avocado for a healthy spin on a classic favourite.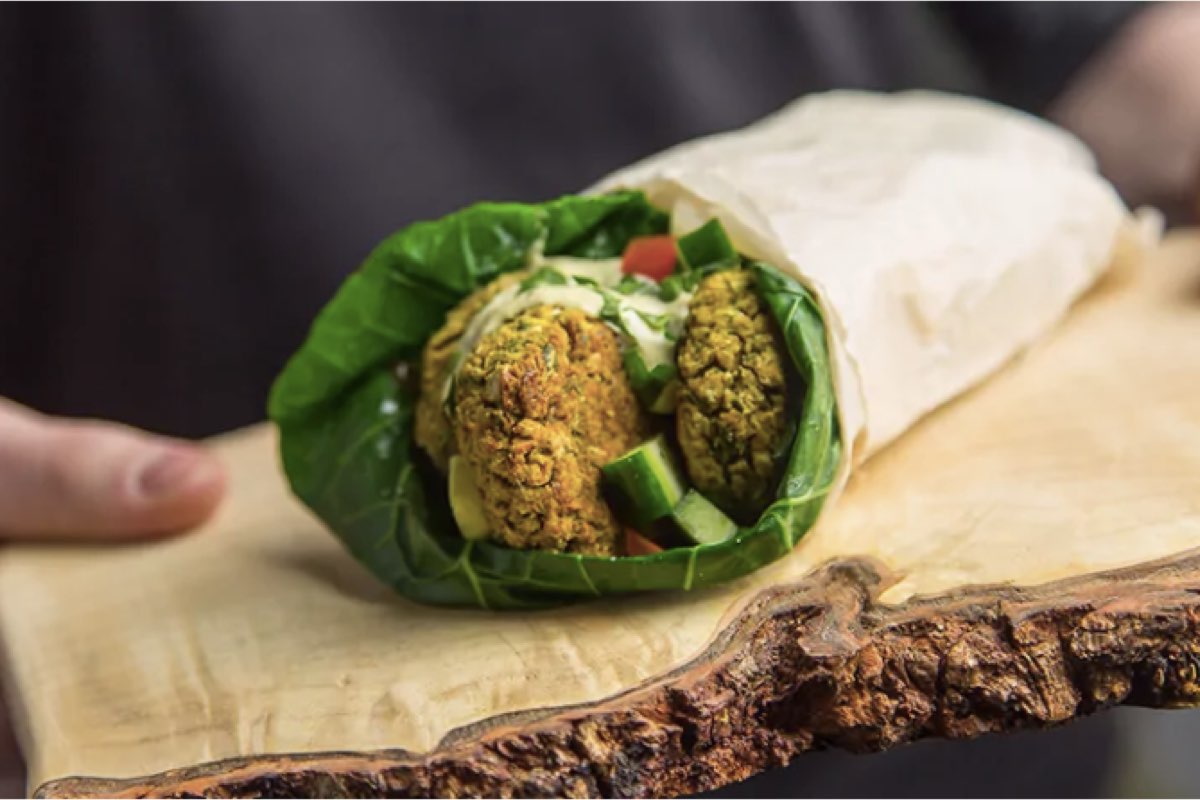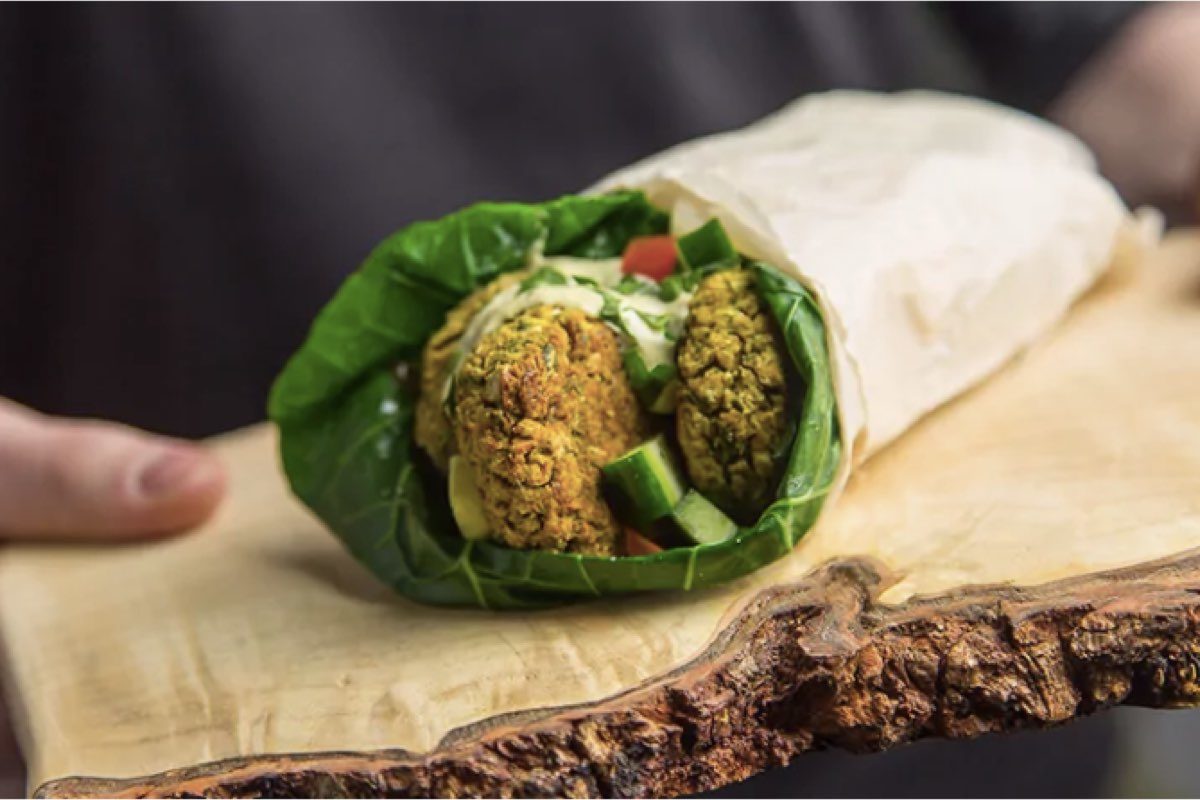 Swap 2 – Fall in love with falafel
There's so many sources of plant-based protein out there that can work as a swap for chicken. Deliciously filling, falafel is full of flavour, made from ground chickpeas, herbs and spices and adds a hearty bite to every mouthful. Liven up a leafy wrap with this falafel recipe that will give your colleagues lunch envy.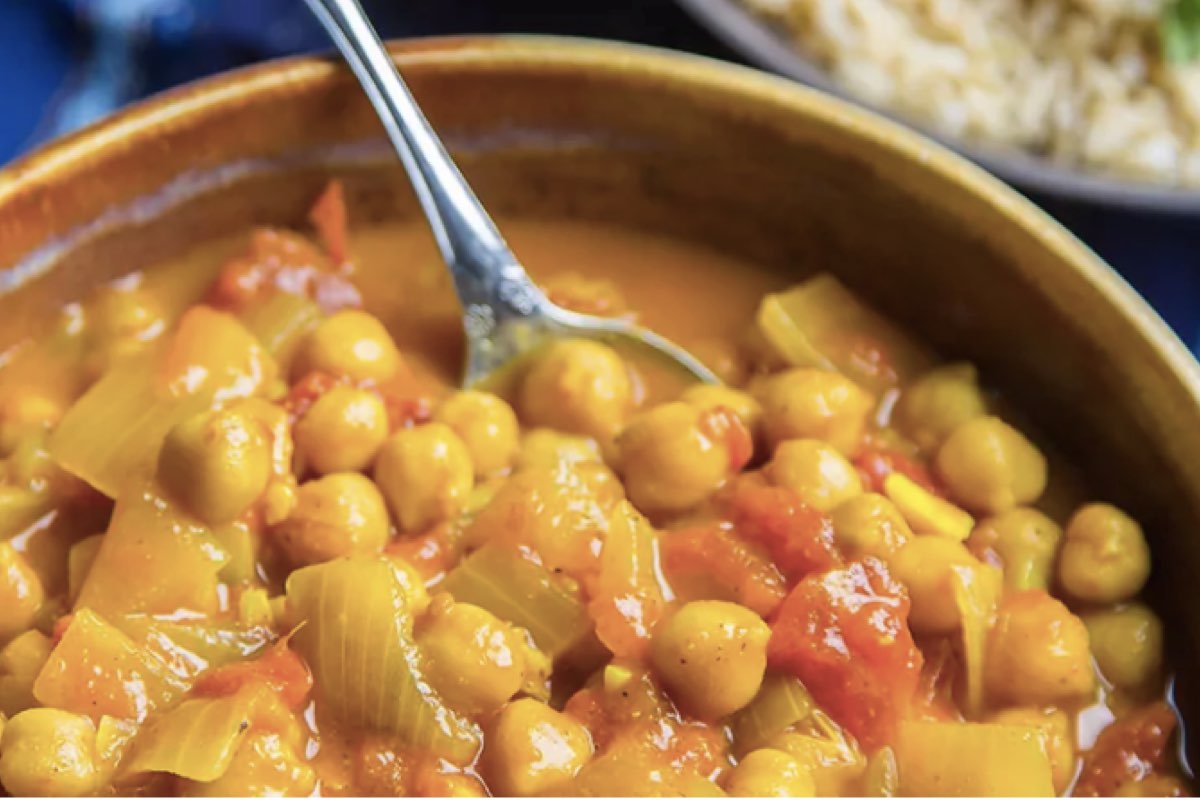 Swap 3 – Check out chickpeas
Speaking of falafels… Their main component, chickpeas, give a plant-powered kick to curries! Switch out the lamb on the Sunday staple curry and you'll savour every last spoonful of the wholesome dish. Due to their thick texture, chickpeas bulk up meals and create a super satisfying serve, so curry on with seconds! Give this slow cooker chickpea curry a go – perfect as next day lunch leftovers too.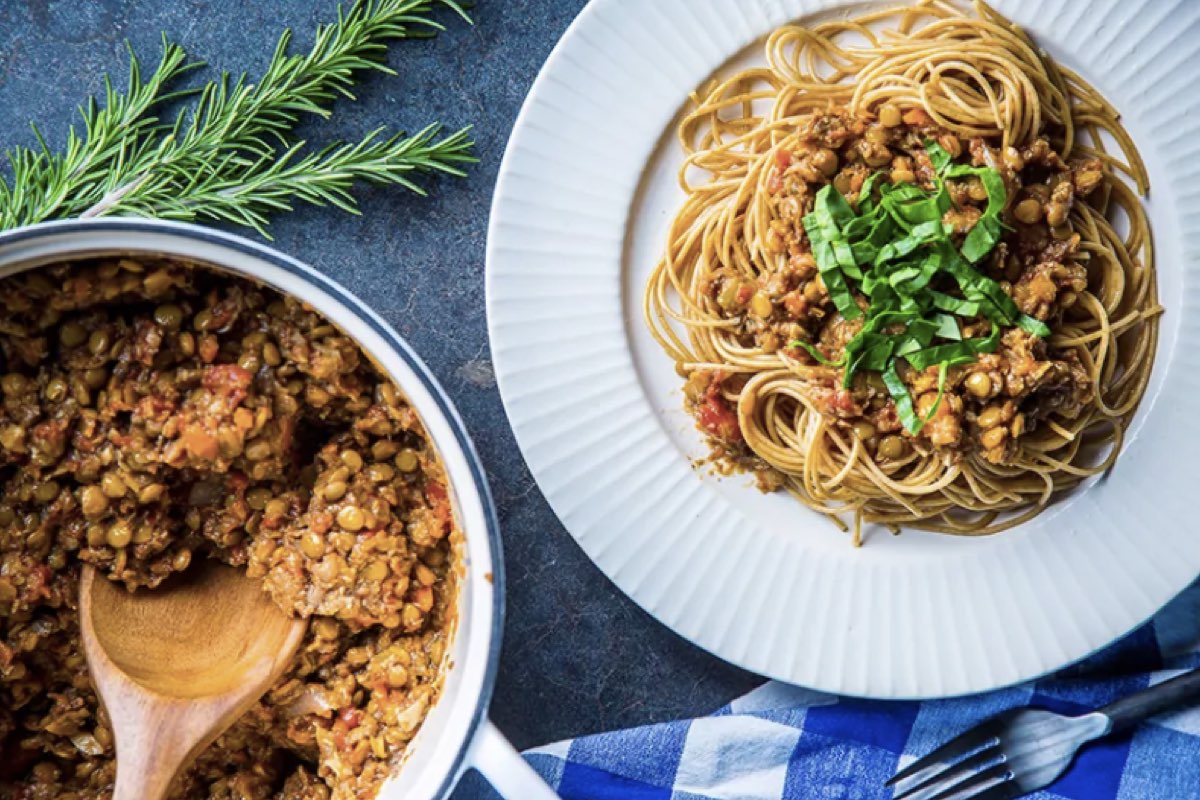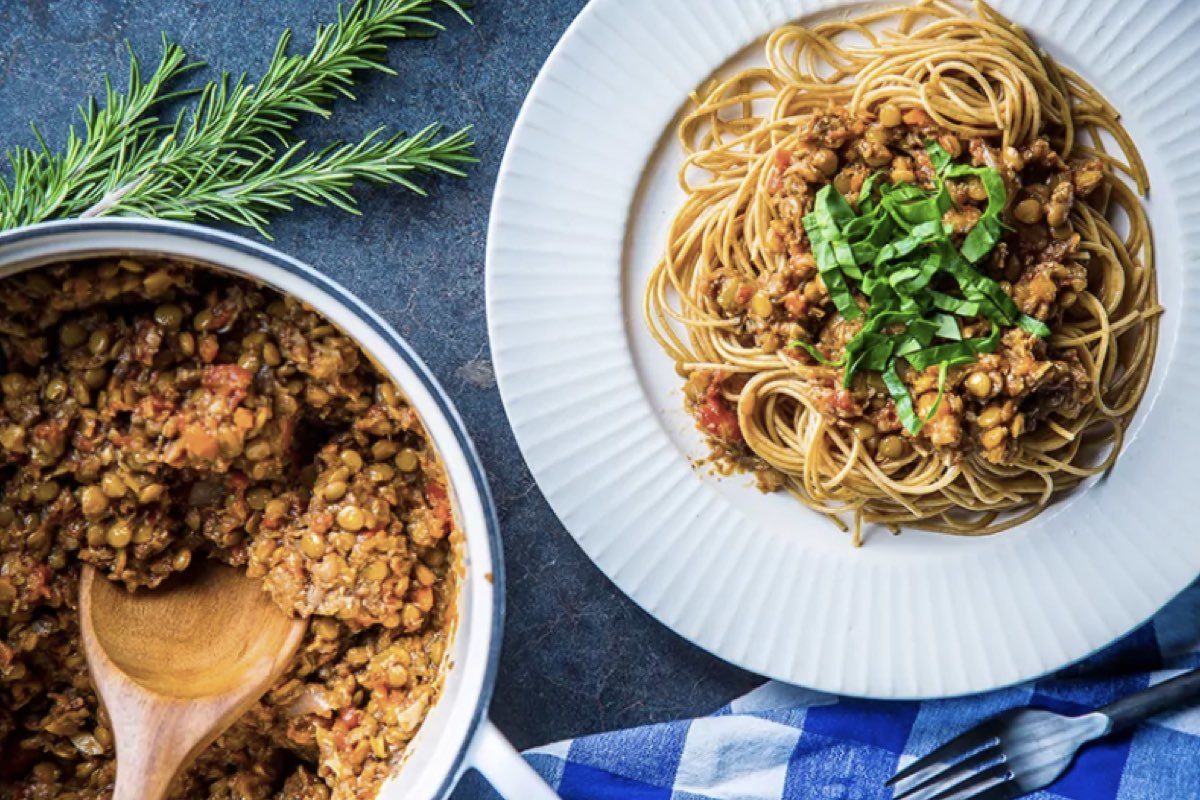 Swap 4 – Go loco for lentils
Big fan of a mince and spag bol? Try a twist on a classic by swapping mince for lentils. Not only will these bulk up your meal, lentils make it a hearty one, with a thick texture and filling quality. Plus, they're a great source of plant-protein. Add to a shepherd's pie or get friends round for dinner to enjoy this lentil spaghetti bowl.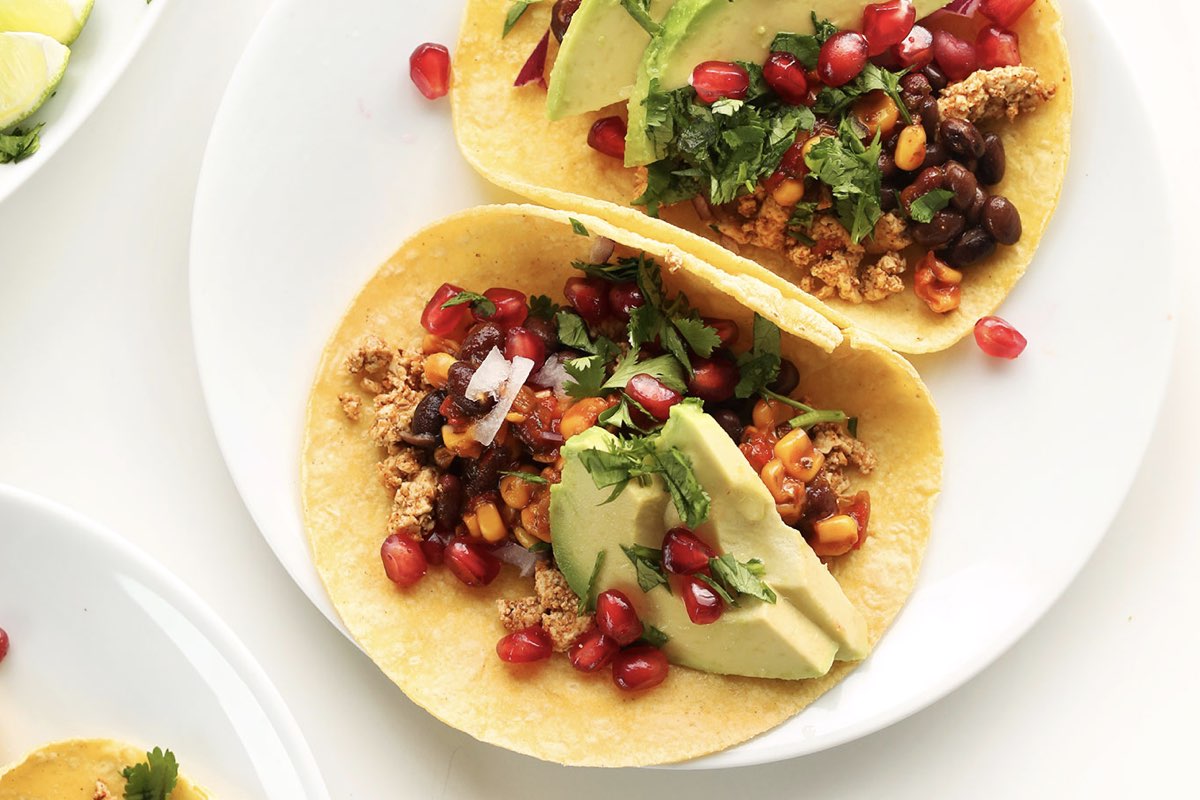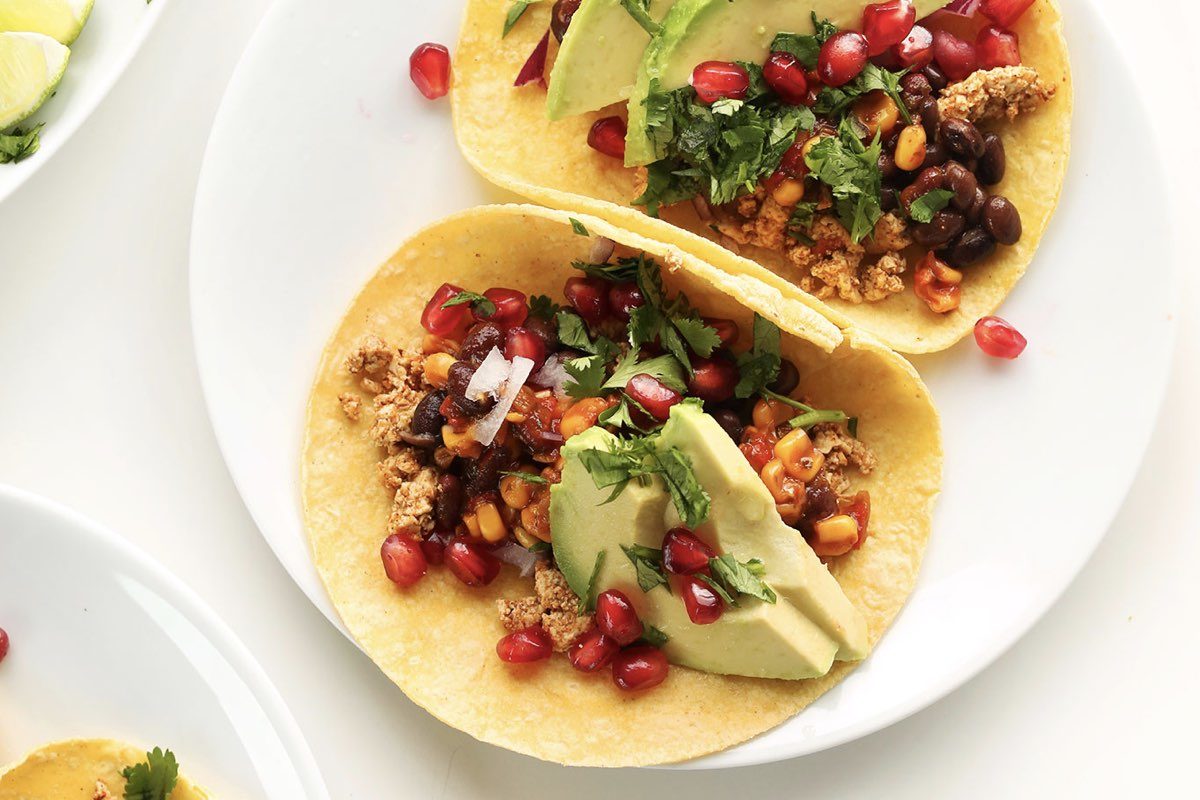 Swap 5 – Spill the beans
Beans are a great option instead of beef as these versatile gems create a robust, meaty texture that even devoted meat eaters will love! They make up the base for most veggie burgers and they're delicious in Mexican food and really beef up (pardon the pun!) casserole dishes. Make #TacoTuesday a thing with mixed beans, lightly spiced with cumin and smoked paprika, and topped with guacamole and pomegranate seeds – delicious! Here's a tasty recipe from The Minimalist Baker.
For more plant-based inspiration, check out the Vega website or follow Vega on Instagram