Found yourself in Cambridge for the weekend and not sure where to start? Not to worry, DOSE writer Emily has put together her go-to two-day guide. Boasting a rich history, bustling foodie scene, and alternative wellness landscape, here's how to spend spring in the city…
DAY ONE: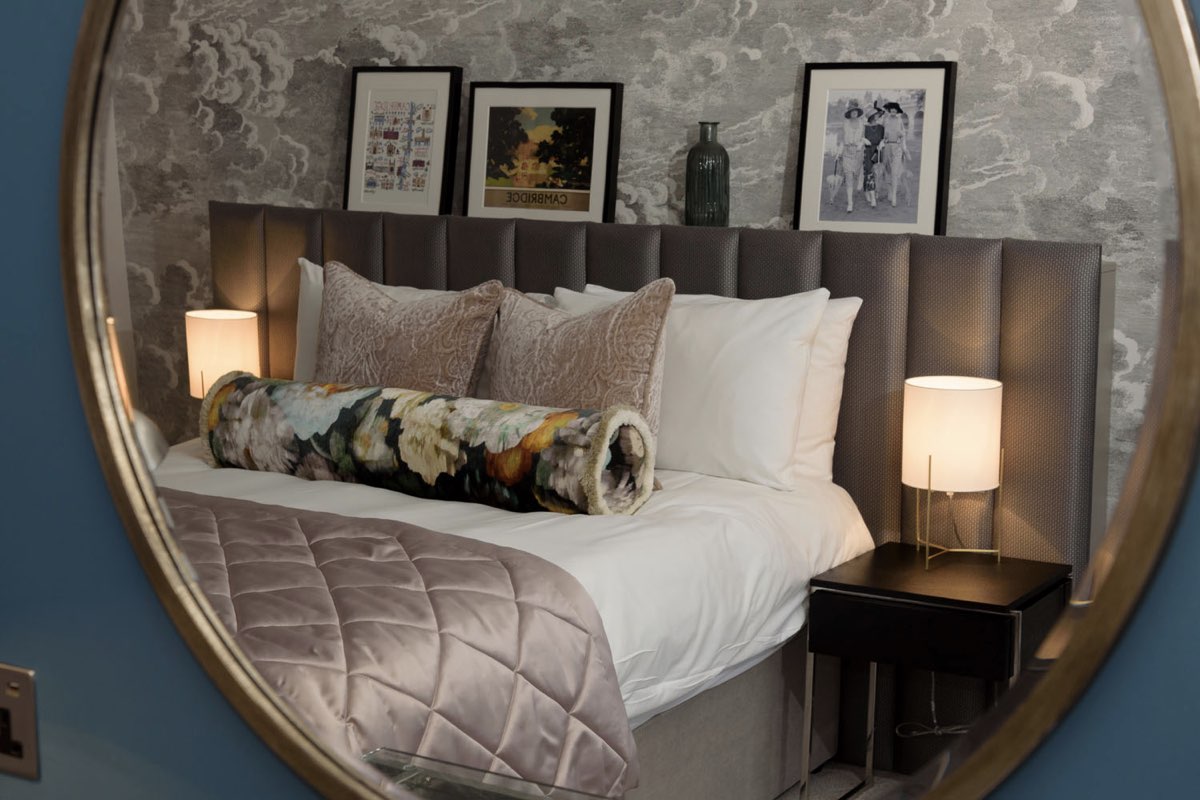 Boutique, boujie and beautiful, there's no better base to explore from than The Gonville Hotel. Originally built in the 1880's, this place oozes historic charm combined with modern quality.
Having undergone months of extensive refurbishment, the stylish hotel is complete with a sleek tiled lobby, a peaceful conservatory style restaurant that floods with natural light, plus a cosy jazz bar, with a pianist who comes all the way from London's Savoy Hotel. A vibe.
Without feeling over-styled, the bedrooms offer polished decor with an unusual but welcomed touch. Think refillable British produced toiletries, antique china tea sets and floral-themed linen. It's only right to have a nature-inspired touch after all. With the hotel being located opposite the 25-acre open common of Parker's Piece. A view that does not disappoint in the morning.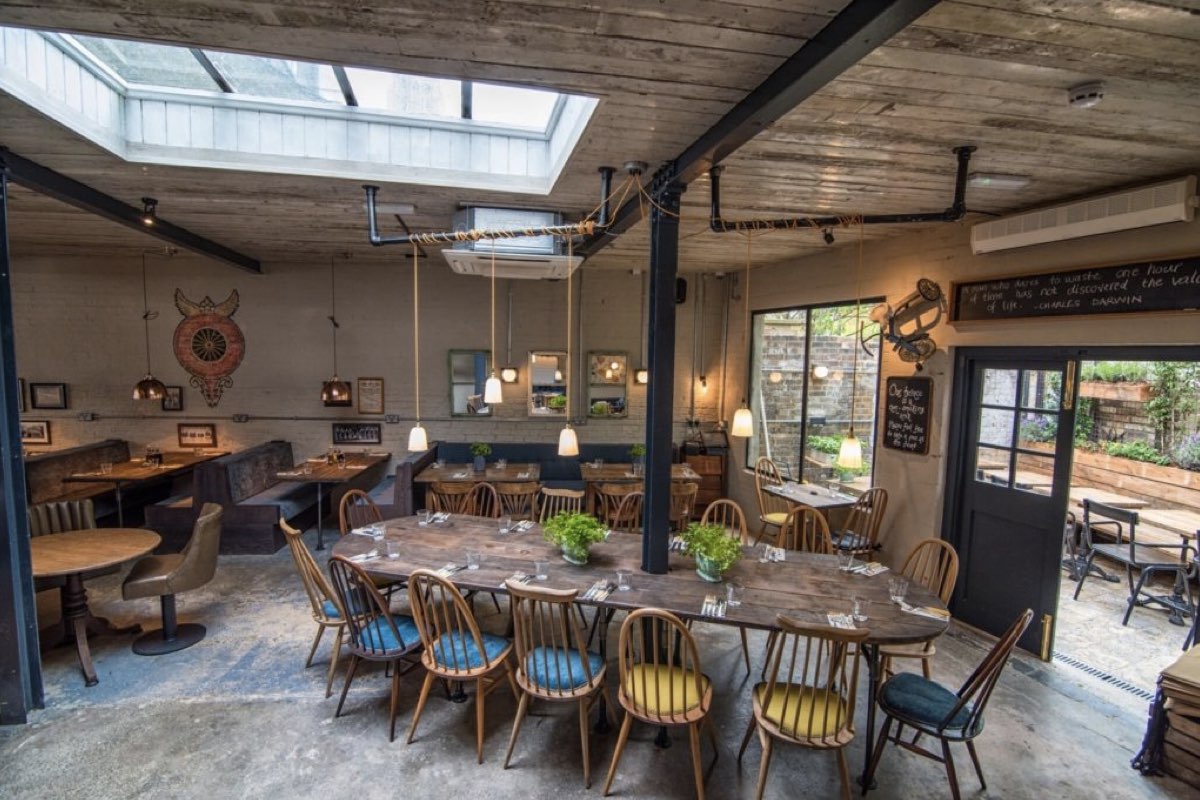 After a smooth check-in, you'll be ready to hit the town. Which with a mixture of cute little cafes and trendy standalone restaurants, is a foodies paradise. But the much-loved Old Bicycle Shop tops it all. Refurbished from the oldest bicycle shop in the country, the restaurant gives the quaint old building a new lease of life. While keeping its original touch of course.
Celebrating its heritage, guests can expect quirky interior from saddles on the walls to old bicycle parts fashioned into lamps. And how's food and drink you ask? Just know, whether its brunch, an evening meal, or a quick pint in the courtyard, this place will always deliver.
But if heading here for dinner, you can't go wrong with the signature Posh Kebab. With a handful of mouthwatering variations available suitable for vegetarians and vegans, paired with a classic glass of red, you'll be guaranteed to leave feeling with a full belly and heart.
DAY TWO:
After a lie-in and sumptuous breakfast at the hotel, it's time to explore the city. On foot or for all the thrill seekers out there, an accessible and affordable electric scooter, dotted around every corner. Ticking off the historic sights and landmarks twice as fast all while scratching your adventurous itch? Sign us up. Be sure to drive safely though, as these things pack a power punch (speaking from experience and one injury later).
After a slow morning of exploring, get yourself over to Paus. A space to breathe, bathe and come back to balance, Paus invites every guest to quite literally pause and soak up the best of nature. Located about 15 minutes from the city centre, Paus is home to several outdoor, wood-fired, red cedar hot tubs. Inviting guests to truly swap the bustling city for some crisp countryside air.
With a variety of hilltop bathing experiences from just £39 per person, guests can flit between soaking in the finnish barrel hot tub, to braving the plunge pool, to stretching their legs and reflecting in the wooden sauna.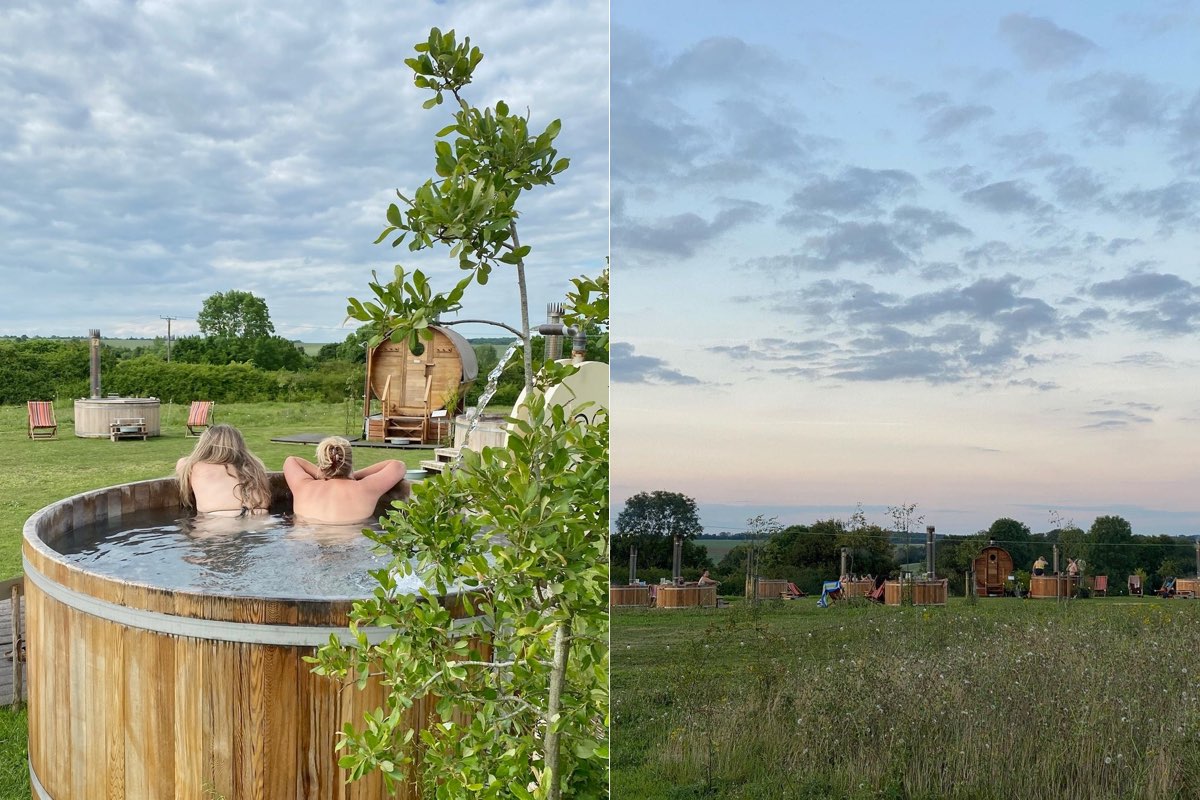 After an afternoon of detoxifying, you'll be ready to refuel. And where better than Paus' Hilltop Bistro offering food as good as the views. With a seasonal 'from farm to fork' menu, the bistro consistently offers that nostalgic home-made, family run feel.
With lungs full with fresh air and tummies a wholesome dish, next up, the on-site barefoot walking trail. An interactive ongoing project to re-wild 13 acres of woodland. Not only does this playful earthing experience inject some fun into the day, but walking barefoot in nature is also renowned for its remarkable health benefits on the mind and body.
From increasing antioxidants and reducing inflammation to decreasing stress and improving sleep. With a 1000-metre path incorporating natural, recycled, eco-friendly materials (pine cones, crisp leaves and smooth stones to name a few), with every step a different reflex point in the foot will be targeted. However you choose to spend your time at Paus, you'll leave feeling more grounded and connected to nature than ever before.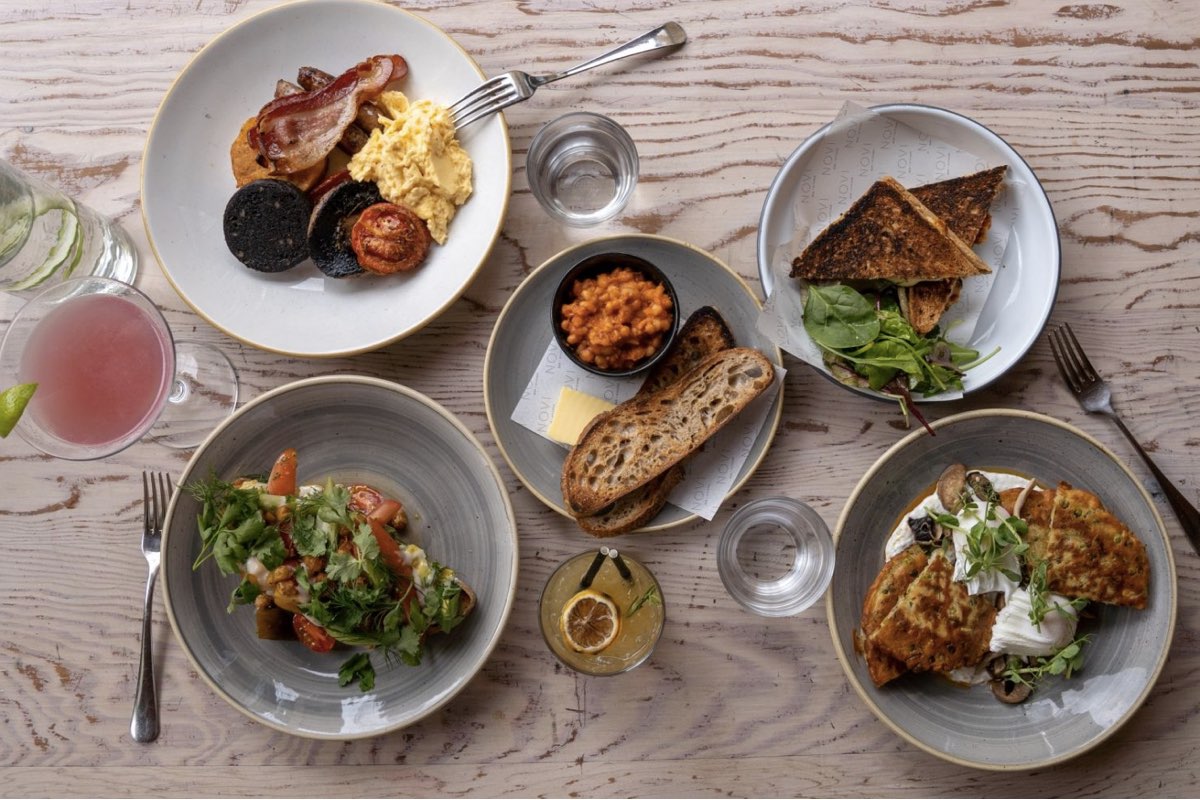 Simple scandi-style settings, friendly staff and a killer cocktail list, there's only one place to have dinner on night two and that's NOVI. One of the trendiest spots in town, these guys are experts in providing a dining experience that's casual yet sociable.
With a sharing plate concept, and vibrant open kitchen, NOVI specialises in smoked BBQ dishes whether a mouth-watering brisket or the flavoursome wild garlic tofu tacos. Any spot and you'll be in the heart of the buzz, but for something a little more intimate and romantic, opt for a window seat offering street views and a cosy setting.
DAY THREE: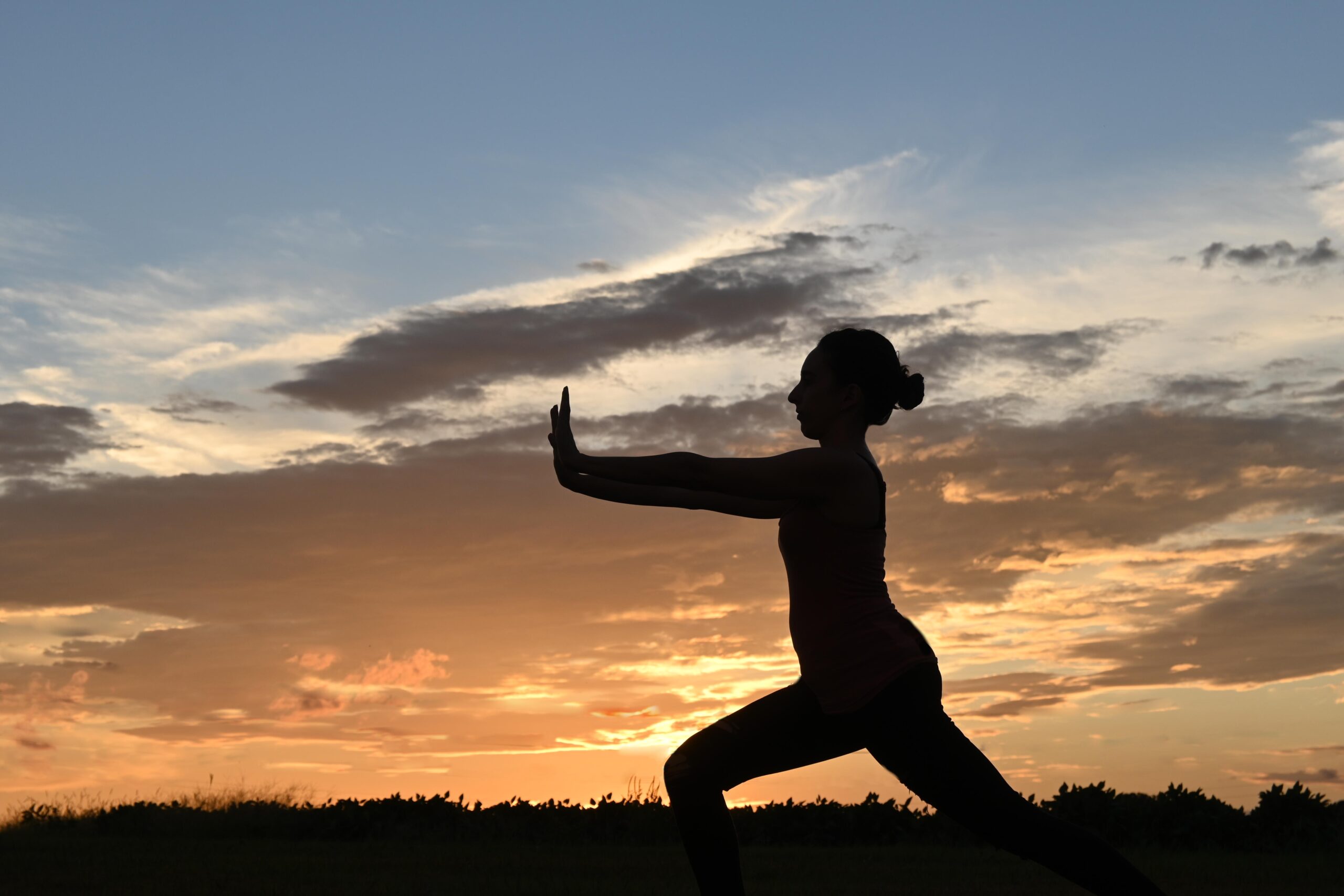 Morning equals time for movement. Now, martial arts might not be your first choice, but tai chi may have you considering a swap from your usual yoga or pilates (stay with us). As a combination of self-defence training and moving meditation, tai chi is renowned to leave you feeling centred and calm.
Sifu Hong from the Tai Chi of Cambridge Academy describes the practice in three words: simplicity, patience and compassion. Suggesting no matter your age, physical condition or strength, every one of us has the patience to settle the mind. With each movement gently flowing into the next without pause, Sifu describes it as water flowing in a river.
The same flow that resembles a calm power of a still ocean, the power to heal. And each and every one of us holds that power within ourselves. With sessions starting from £12.50 per person, Sifu starts with a gentle warm up before taking you through a series of grounding sequences. Throughout the session, Sifu also pays close attention to your Qi (life force) to ensure everything is balanced and flowing.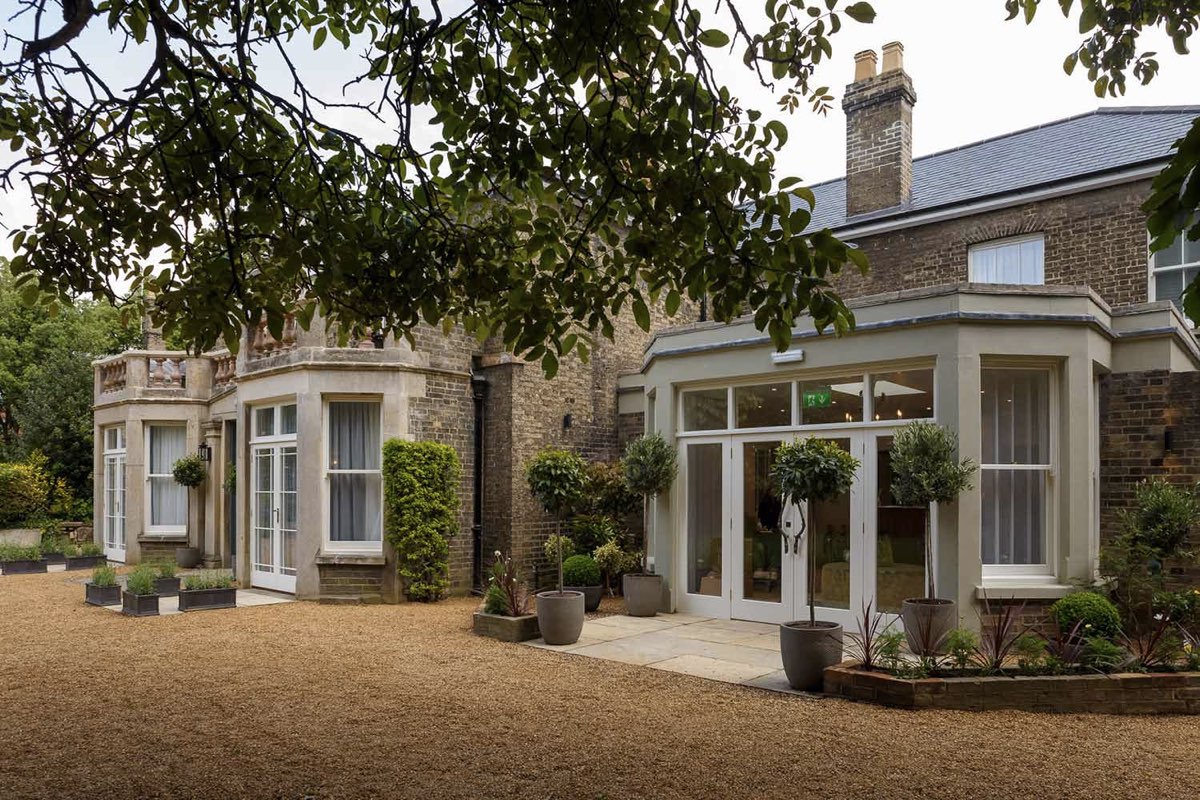 Back at the hotel, Gresham House Spa is the perfect spot to continue your slow Sunday morning. A place to rediscover inner calm, this wellness sanctuary provides a sense of tranquillity and calmness the moment you step inside. Offering an extensive menu, guests can choose from a range of Germaine De Capuccini and ESPA facial or body treatments depending on their personalised needs.
Whether you go for the absolute classic Back Face and Scalp massage guaranteed to relieve tension, or the Phytocare Baobab Ritual, which a little more adventurous, increases skin elasticity and firms the skin, you'll be sure to be leaving more relaxed than you went in. And that's a given.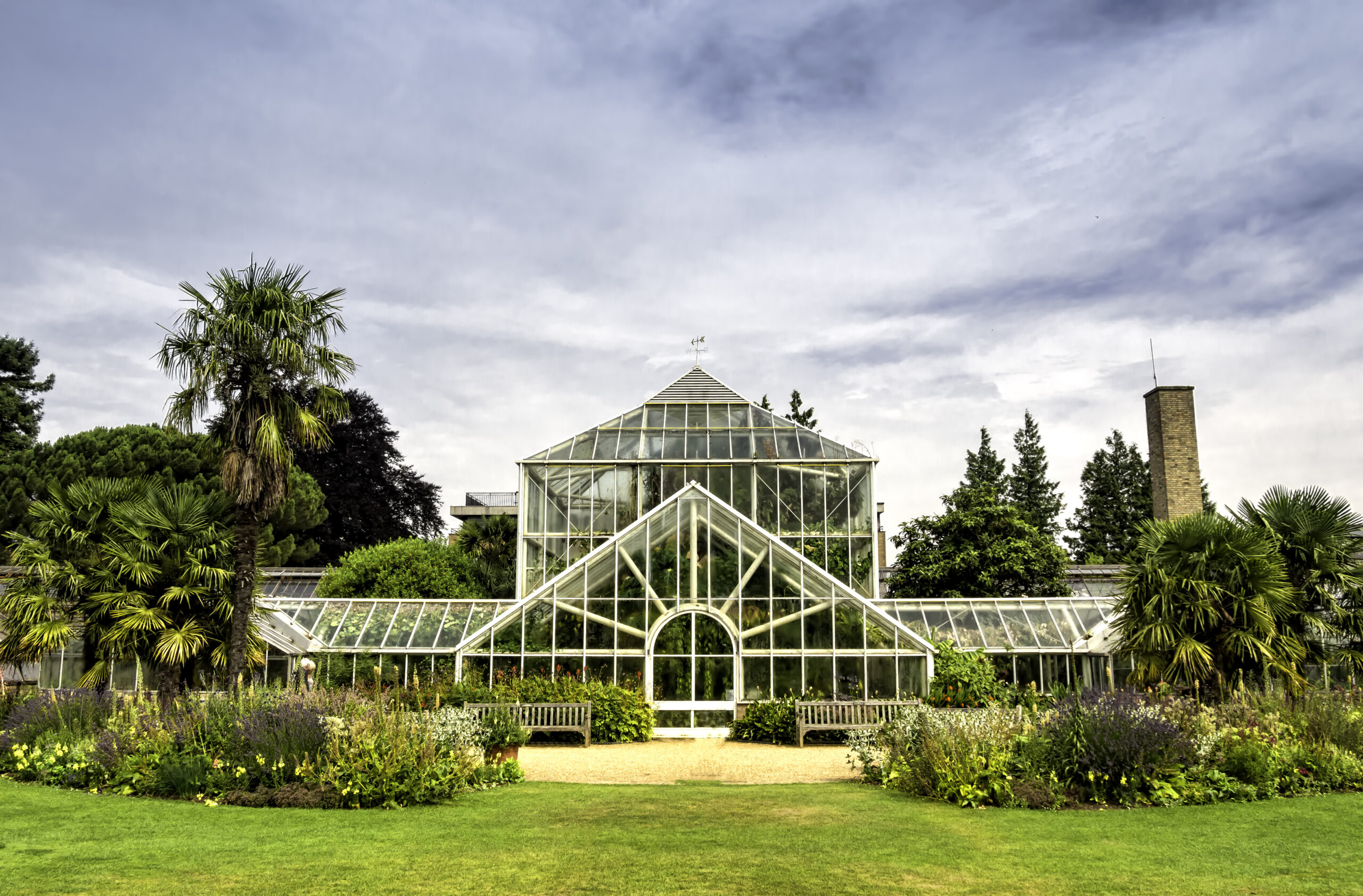 After a morning of calm, you'll be ready to head out and continue feeling into the groundedness of the city. And at the top of the list is the famous Cambridge University Botanic Garden, a.k.a. a horticulture's paradise. Home to over 8,000 different plant species, this is one of Cambridge's best spots to wander and take in the colourful landscapes.
A protected sanctuary of nine National Collections with an arboretum as the crowning jewel, a mid-morning walk around here is the perfect place to round off any trip.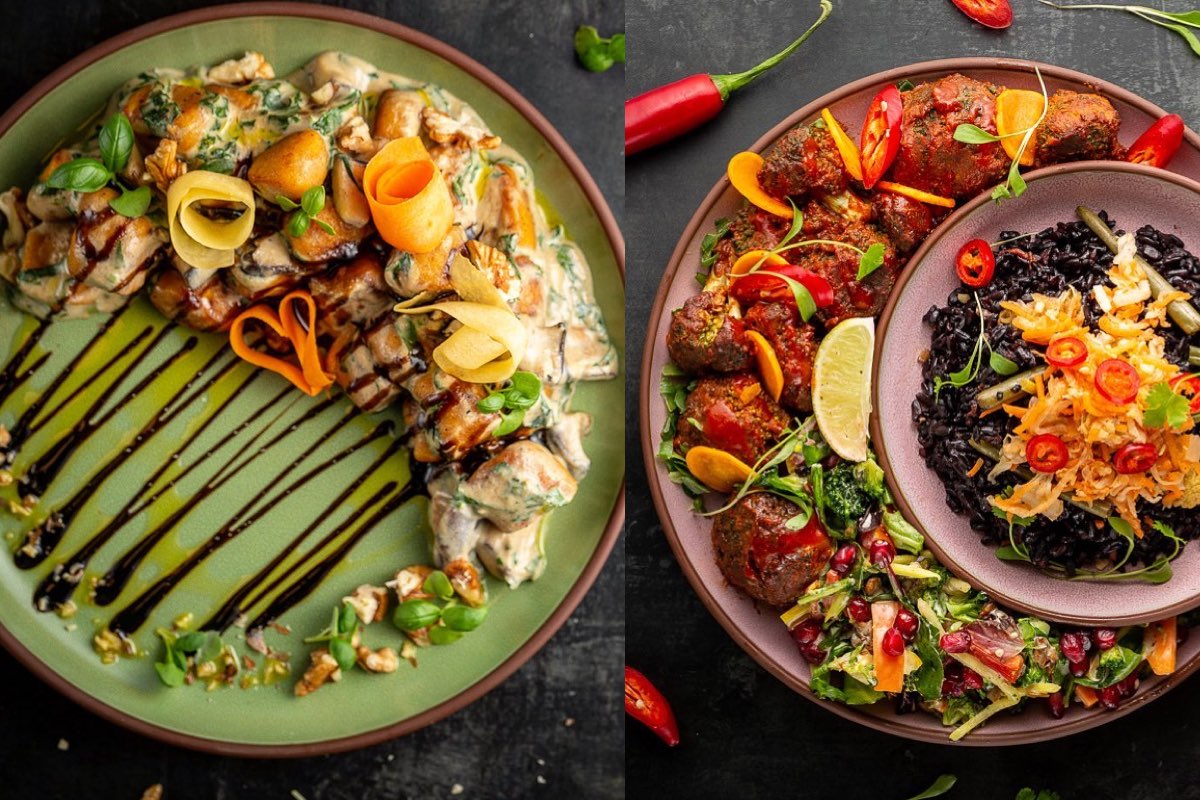 Whoever said that vegan food is boring, clearly hasn't been to Stem & Glory. Offering a 100% plant-based menu and super laid-back atmosphere, this is the perfect lunch pit stop before journeying home. Adventurously tasty and super creative, try the warming Pumpkin Ravioli with cashew parmesan or the Fruits De Mer, a spiced Italian stew made with mushrooms, hearts of palm and tofish.*mouth drooling at the thought*
Get your weekly DOSE fix here: SIGN UP FOR OUR NEWSLETTER