Angelo Grinceri is master trainer at P.volve and formerly worked at the gym where Karlie Kloss and Taylor Swift worked out. He's also been voted 'Sexiest PT Alive' by People magazine – and we can see why. Check out the 5 wellness products he swears by…
Berkey water filter
The Berkey is the best water filter out there. It removes 99.999% of viruses and pathogenic bacteria, inorganic minerals, chlorinated chemicals, heavy metals, pharmaceuticals, and pesticides. Water pollutants are linked to disease and can negatively affect our health and appearance.
Kopari natural deodorant
This all-natural aluminium-free deodorant delivers all day protection without harsh chemicals (aluminium, parabens, propylene glycol, and artificial fragrances.) Kopari's coconut-based deodorant is the first that I've used that actually works.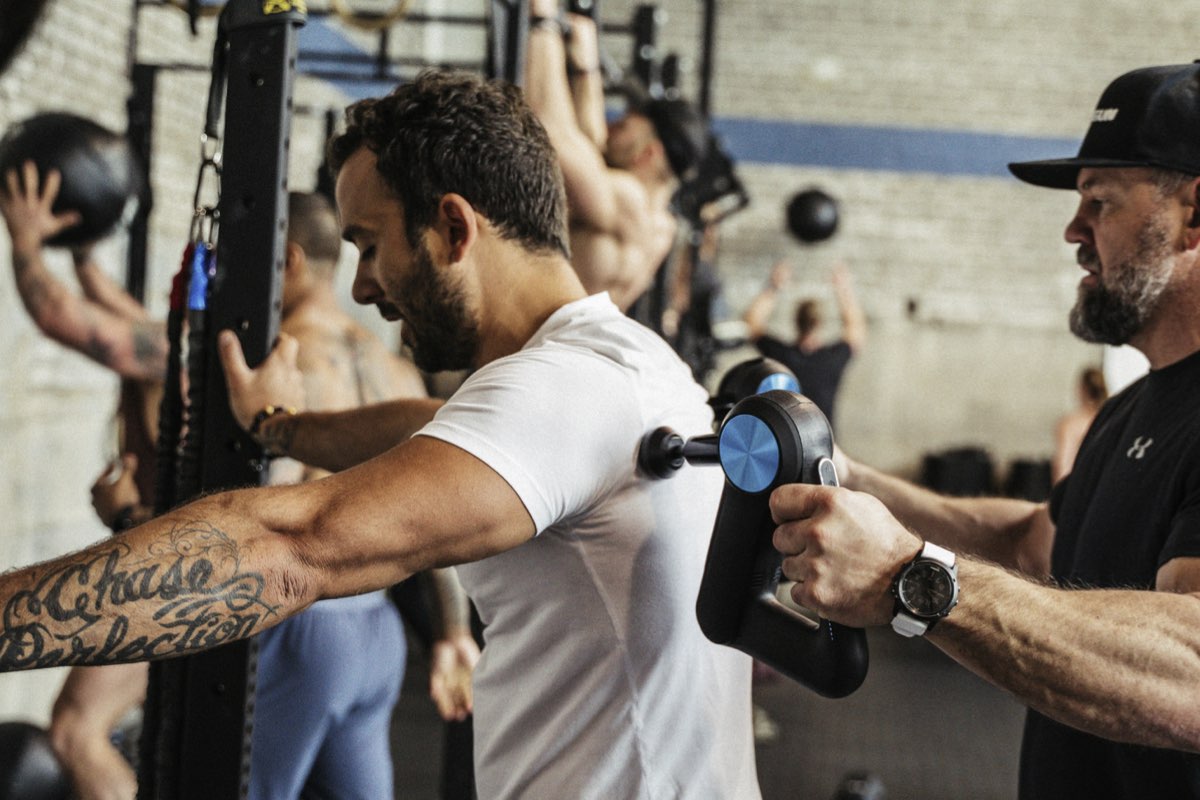 Blue light blocking glasses (Swanwick)
The artificial light our phones and laptops produce decrease our melatonin production which inhibits sleep quality and can cause headaches. I use Swanwick glasses when I'm working on the computer or reading on my phone in the evening. Ive noticed that when I wear the glasses, I actually fall asleep faster!
Theragun
I use the Theragun when I'm sore after a hard training session, a long run, or super stiff after a lot of travelling. It helps increase my range of motion by activating the muscles that I touch with it. It helps my recovery and performance with improving my circulation. I only touch each muscle group for about 30 seconds to activate that area. Percussion therapy works wonders for the body.
The Dirt Natural Toothpaste
This clay-based toothpowder gently cleans, whitens, and strengthens your teeth by supporting the natural re-mineralisation process. Common toothpaste is loaded with chemicals like propylene glycerol, sodium sulphate, and fluoride. Glyercal inhibits the natural process of re-mineralisation that keeps your teeth strong and white.
Get your weekly DOSE fix here: SIGN UP FOR OUR NEWSLETTER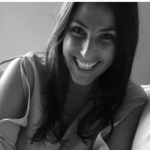 Charlotte is a London girl through and through. She sweats through spin and puffs through Pilates to justify trying the latest restaurants and devouring copious amounts of sweet potato fries, burrata and bread – preferably on holiday. Her favourite destinations include Italy, the Maldives and anywhere where the sun's shining and there's a strong breakfast buffet. She's obsessed with walking, visiting farmers' markets and reading. She's also learning to cook. Wish her (and her husband) luck.