London's restaurants are celebrating Pride with rainbow-themed menus and dishes. Rosie rounds up the most colourful food and drink in the City…
It wouldn't be Pride without a Soho bar serving rainbow-themed cocktails – so Temper has introduced six different cocktails to its menu, each reflecting a colour of the rainbow. Whether it's a orange turmeric negroni or a blue margarita made with blue caracao, your celebrations are guaranteed to be vibrant.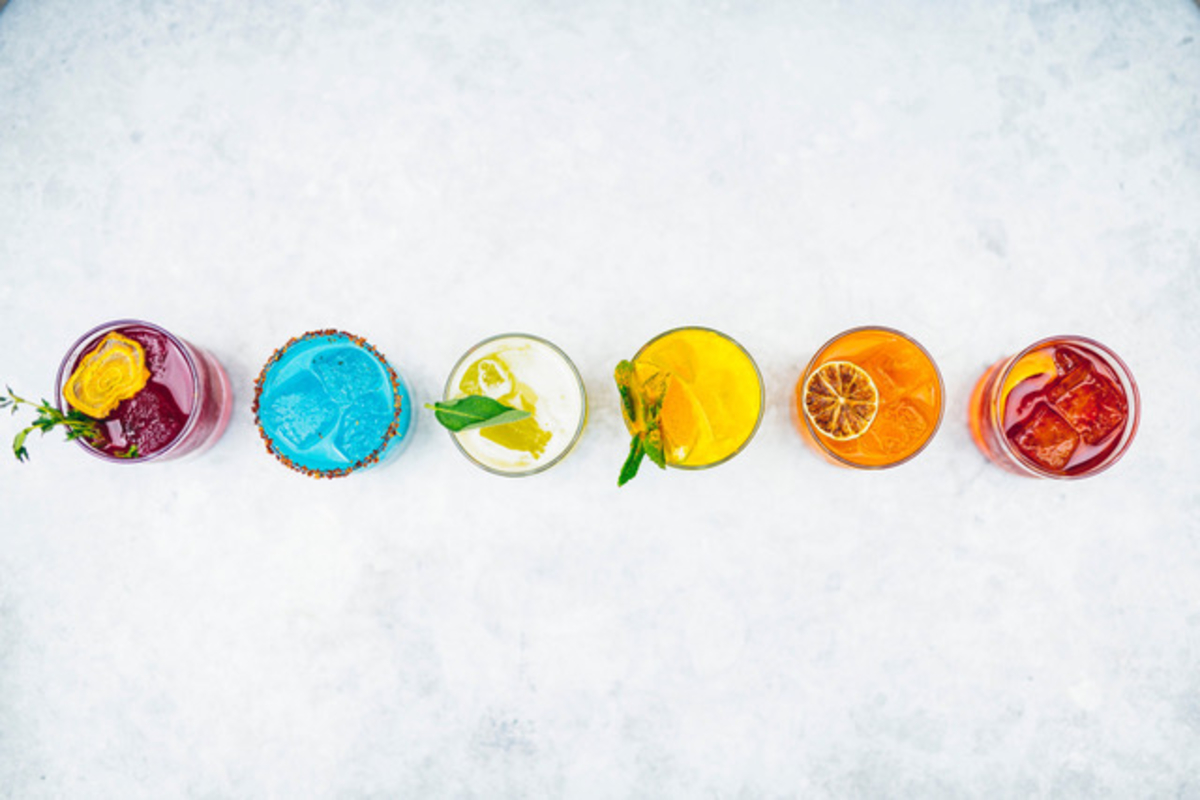 Lords of Poke have always been known for their vibrant, fresh cut, California inspired poké bowls, so creating a rainbow-themed Pride Poké bowl was a no-brainer. Head to Paddington Central to enjoy a bowl on rainbow coloured steps, and in doing so you'll be supporting Just Like Us, a charity supporting LGBT+ young people to make sure powerful positive messages about being LGBT+ are heard – 50p from every bowl is donated to the charity.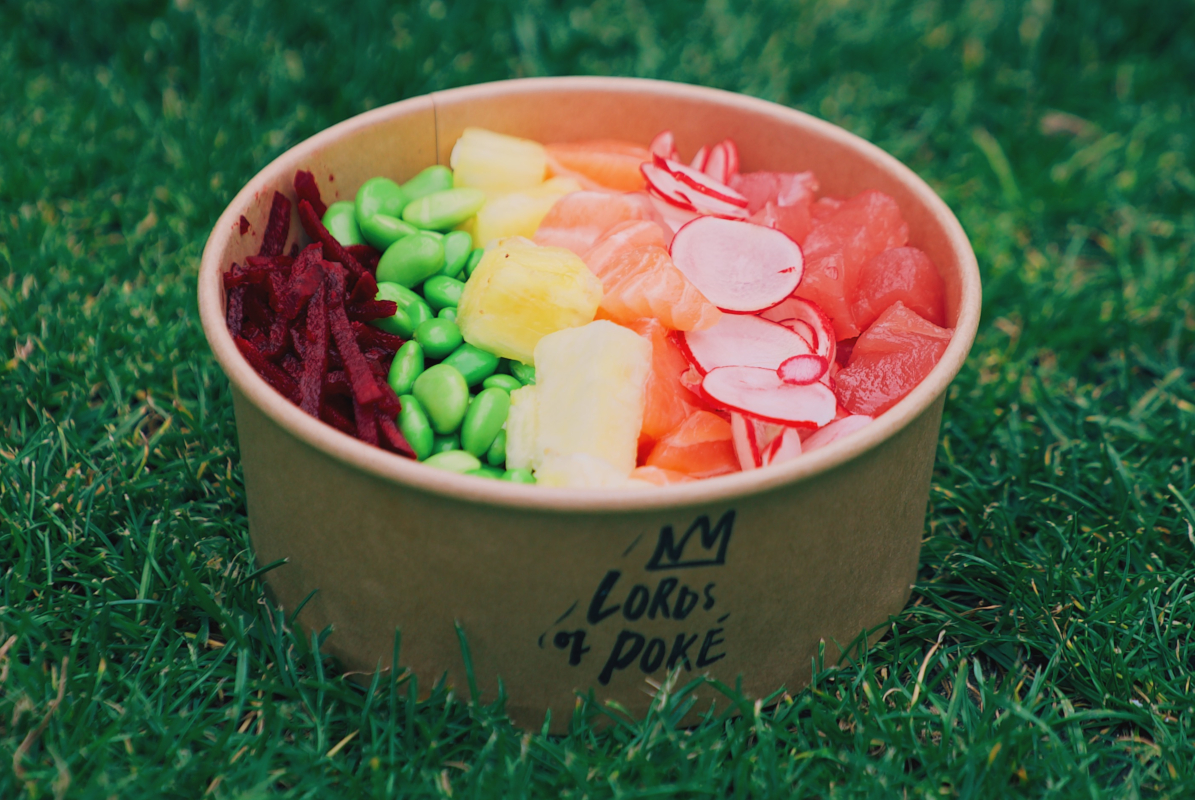 To mark Pride celebrations in London, the world's first choux pastry specialist patisserie, Maître Choux, is offering a decadent rainbow Blackberry Cheesecake éclair in its Soho location at 60 Dean Street. The éclair's delectable choux pastry is filled with a creamy cheesecake base and blackberry purée, then topped with a chocolate layer adorning the Pride Flag.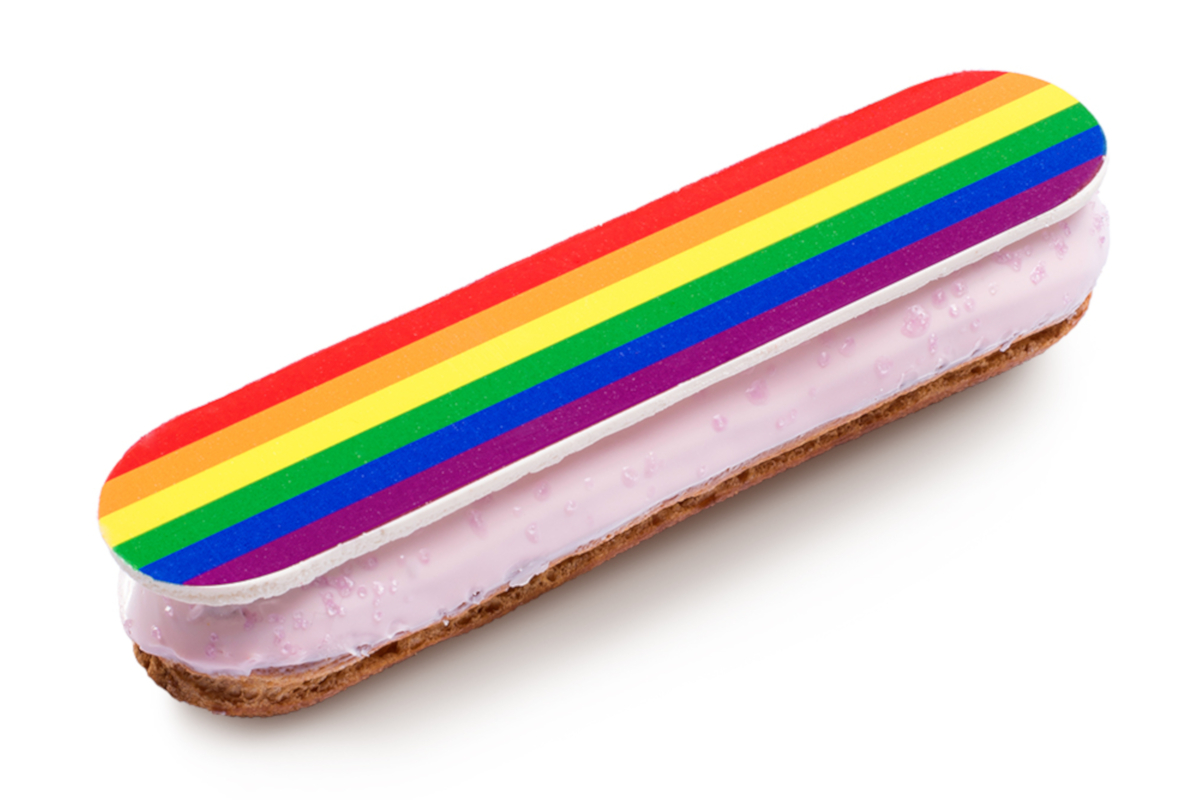 On Saturday 6 July VIVI is hosting its ultimate 'rainbow brunch party' to celebrate Pride. It kicks off at 11.30am and guests will be able to enjoy three courses of colourful brunch dishes, bottomless bubbles, Bloody Marys or Aperol Spritzes, and live music from ALR Music – expect a killer set list featuring Cher, Gaga and much more Pride-perfect fabulousness.
Tickets are £35 for the three-course brunch, and you can go bottomless for just £17.50 extra. VIVI will donate £1 from each ticket to LGBTQ+ youth homelessness charity, akt. Book your slot here.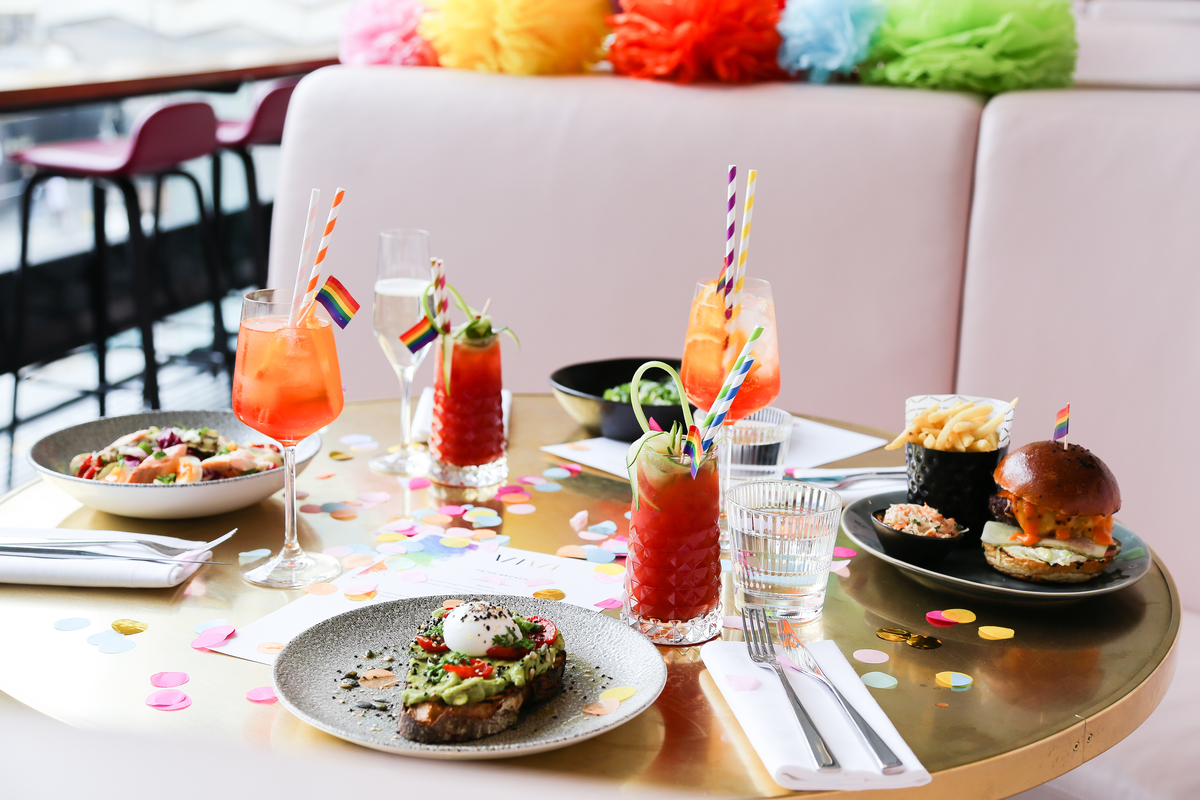 Meringue Girls made their fame through their signature rainbow-coloured 'kisses'. At £1 a pop, you can afford to try the full spectrum – from watermelon (pink and green), to lemon sherbet (yellow), to sour cherry (purple). They also make a vegan version with aquafaba and all-natural colours made from fruit and vegetables.
Konditor & Cook's signature Curly Whirly brownies have been given a rainbow twist for Pride with a swirl of creamy rainbow-coloured cheesecake. 20p from the sale of each brownie goes to LGBT rights charity Stonewall UK, and the brownies are available online and in-store for £2.95.
This little gem in Covent Garden sells a unique range of baked, chilled and frozen 'whipped' cheesecakes which have been subject to widespread hype – who doesn't get excited at the prospect of soft-serve cheesecake?!  To celebrate pride, Whipped is selling rainbow cookie pies every day for £4 and on Saturdays there's a limited edition rainbow whipped soft-serve cone available.
Shake Shack has launched a limited-edition celebratory Pride Shake for the month of July. £1 from the sale of every shake, which is cake batter-flavoured and topped with rainbow glitter sprinkles, will benefit Mosaic LGBT Youth Centre – a charity that supports, educates and inspires the young LGBT+ community of London, aged thirteen to nineteen, with the aim of helping them to achieve their full potential.
Vida Bakery's motto is 'eat the rainbow', and their best-selling rainbow cake allows you to do just that – without any dairy, egg or gluten. The Brick Lane bakery was the brainchild of a coeliac who struggled to find sweet treats to suit her dietary needs that still tasted delicious. Now their recipes have a cult following – and an Instagram feed that will leave you salivating.
Main photo: Meringue Girls
Get your weekly DOSE fix here: SIGN UP FOR OUR NEWSLETTER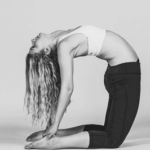 After graduating from Cambridge University with a triple First, Rosie decided to pursue a career in the fitness industry rather than follow the traditional path of her peers in investment banking. Unable to shake off the fast-paced routine she developed in her City job, she achieves balance by winding down in yoga sessions, escaping on fitness retreats, and going for extended brunches that somehow seem to wind up in a hidden gem of a cocktail bar.