Are you dreaming of lying in a hammock overlooking a never-ending stretch of dazzling blue ocean, soaking up rays of glorious sunshine? Well, this is exactly what Rosie is doing, thinking that life doesn't get much better than this at Four Seasons Kuda Huraa.
On my bungalow's huge deck – which has both a private pool and direct ocean access – I can hear the crackle of ice melting in the bucket where a bottle of champagne is resting. But it'll have to wait; I've just spotted a pair of baby sharks frolicking in the waves, and I can't resist diving in to join them.
If you're looking for a holiday destination that oozes serenity, this is it. All the bungalow-style suites at the Four Seasons Kuda Huraa boast this sublime set-up of stunning ocean views and direct access to the crystal-clear waters – and if you can bear to peel yourself away from that oh-so-inviting hammock, the resort's infinity pools blend seamlessly into the endless stretch of Indian Ocean that glitters in the sun. Just be prepared to share the splendour with the resident heron, who likes to pop in for a sunset sip, perching himself so picture-perfectly against the burnt orange horizon that you'd think he knew you were looking to frame him in your holiday snaps.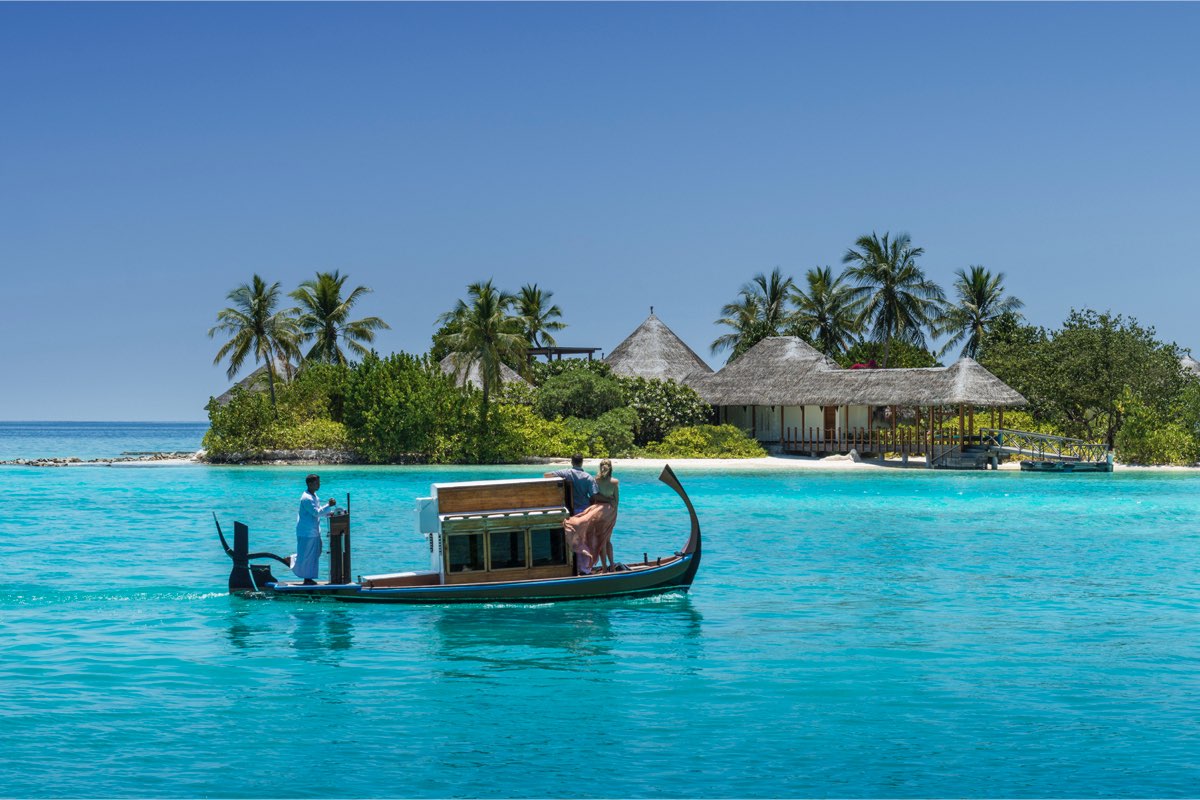 While mother nature may have conspired to display some of her finest offerings on this beautiful island in the Maldives, the Four Seasons has certainly done everything possible to facilitate this glorious showcase. From the resort's thoughtful design of sunrise and sunset bungalows, through to the infinity pools that open out on to vast expanses of Indian Ocean, as well as the restaurants in which every table feels like the best in the house, this is a luxury resort like no other.
Even the spa is an experience in itself: from the moment you step on board a dhoni boat that carries you to the tiny island dedicated to spa treatments, you are transported to a place of pure relaxation. The signature 'Healing Waters' massage, inspired by the healing benefits of the surrounding ocean, is performed as you lie face up on cushions of warm water. Combined with the sound of the waves lapping underneath, you will emerge in a state of complete tranquility.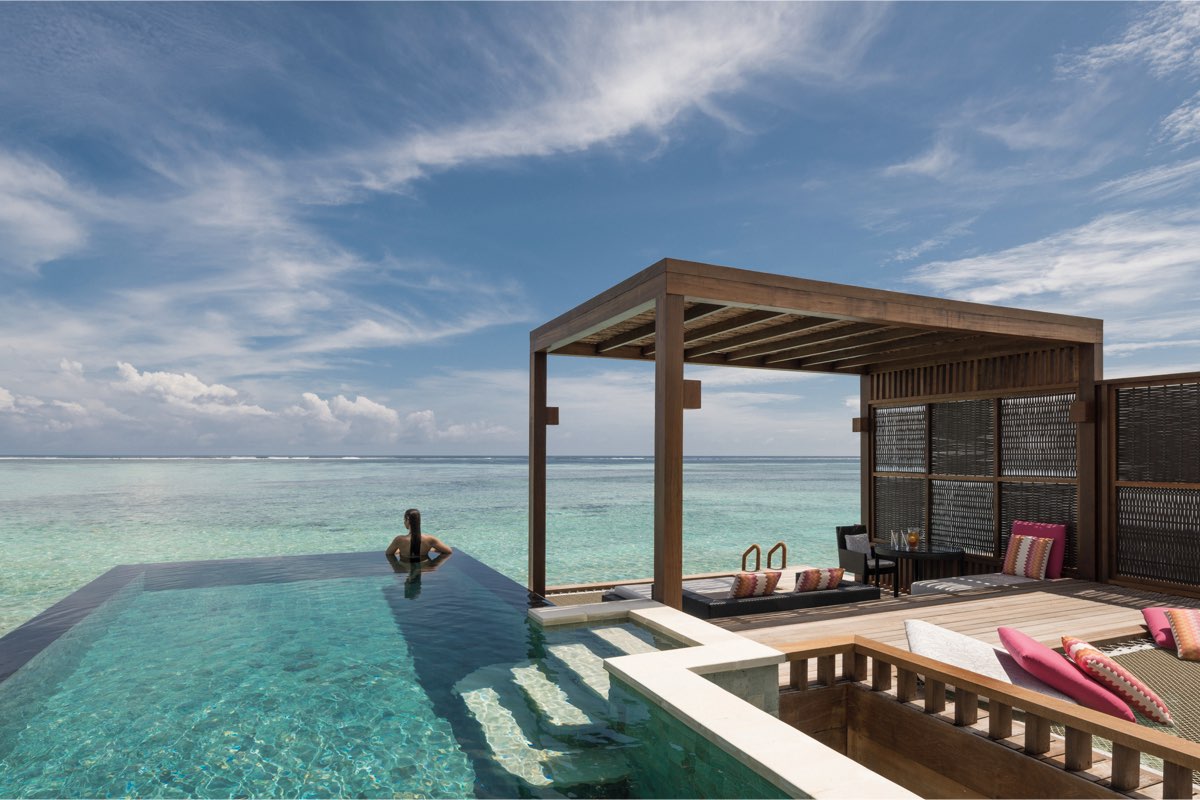 The spa's serenity also renders it the ideal destination for blissed-out yoga classes – and it's not just the location that renders this yoga studio superior to most: classes aren't just your usual hybrid typical of most hotels, but instead range from pregnancy classes to meditation and everything in between. For the more adventurous, there's even stand-up paddleboard yoga… I'm not quite sure who had more fun – me or the amused onlookers as my downward dog took a nosedive into the water. Between the endless giggling at my pathetic attempts to balance and the efforts of my core to stay afloat, my abs got quite the workout.
Which is just as well, as the breakfast spread requires substantial hunger levels to truly do it justice. Café Huraa's buffet includes an egg station (all free-range and organic, with yolks as orange as the sunset), a fresh juice station, protein shakes, and patisserie delights such as blueberry quinoa muffins and croissant crème brulee with caramelized banana. Alternatively, Reef Club serves a more refined a la carte menu – think lobster eggs benedict and truffle omelettes, or coconut chia pudding and divine homemade granola.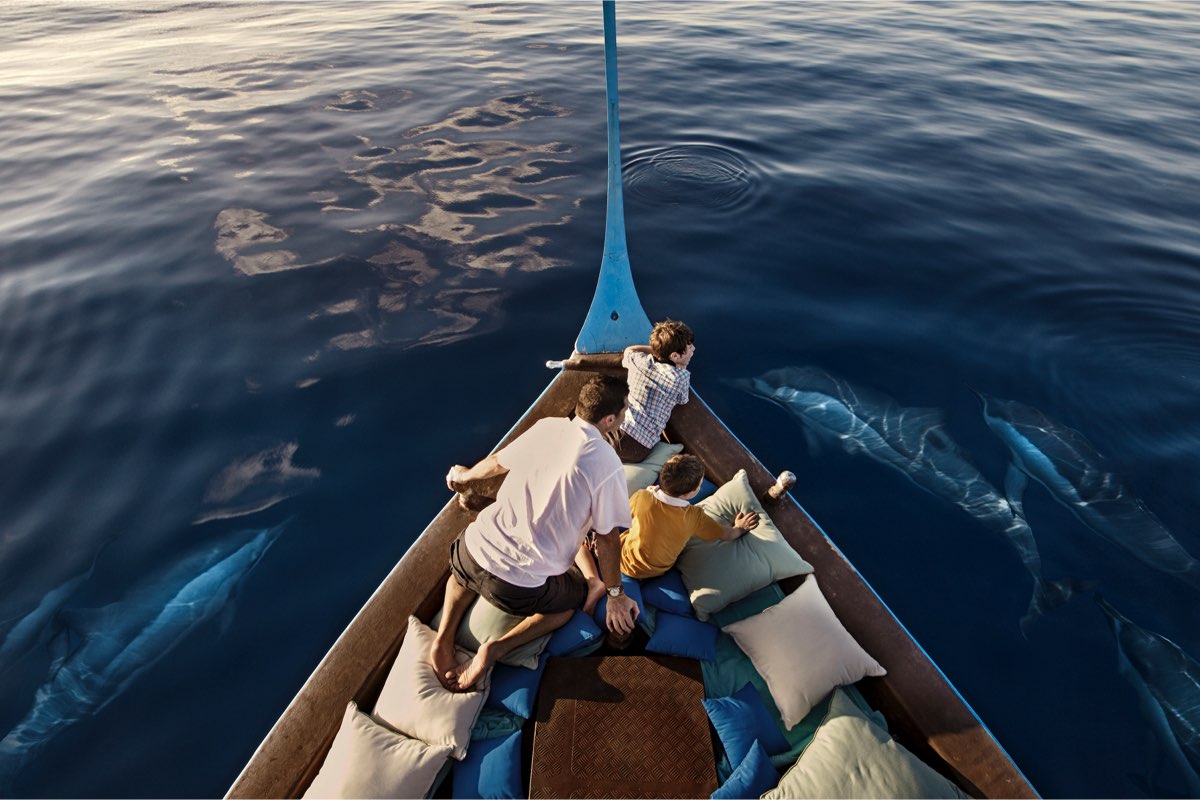 Let's linger on the food for a moment: the resort has won awards for its cuisine, and it's easy to see why. For a Brit who grew up on chicken tikka masala ready meals the terms 'Indian' and 'fine dining' have always seemed incongruous, yet the flavours and presentation of the curries and tikka dishes at Baraabaru were sensational – the spices singing a sweet symphony at every mouthful.
Or there's Reef Club, where you'd be forgiven for thinking you were dining on the Amalfi Coast, so authentic are the hand-made pasta dishes, wood-fired pizzas and Italian specialities. The tiramisu surpassed any I've sampled in Italy itself – and as a self-confessed dessert addict that's not something I say lightly.
Stripping away the trappings of haute cuisine demands perfect cooking; with no fancy accompaniments to hide behind, the meat must be carefully seasoned and cooked just right. The chefs at Kandu Grill have honed their skills to ensure every steak or catch of the day is flawless and free of pretention – ideal for those who value their food fuss-free and fresh as can be. Given how easy it is to over-indulge on holiday, sometimes the most welcome luxury is to be found in simple pleasures.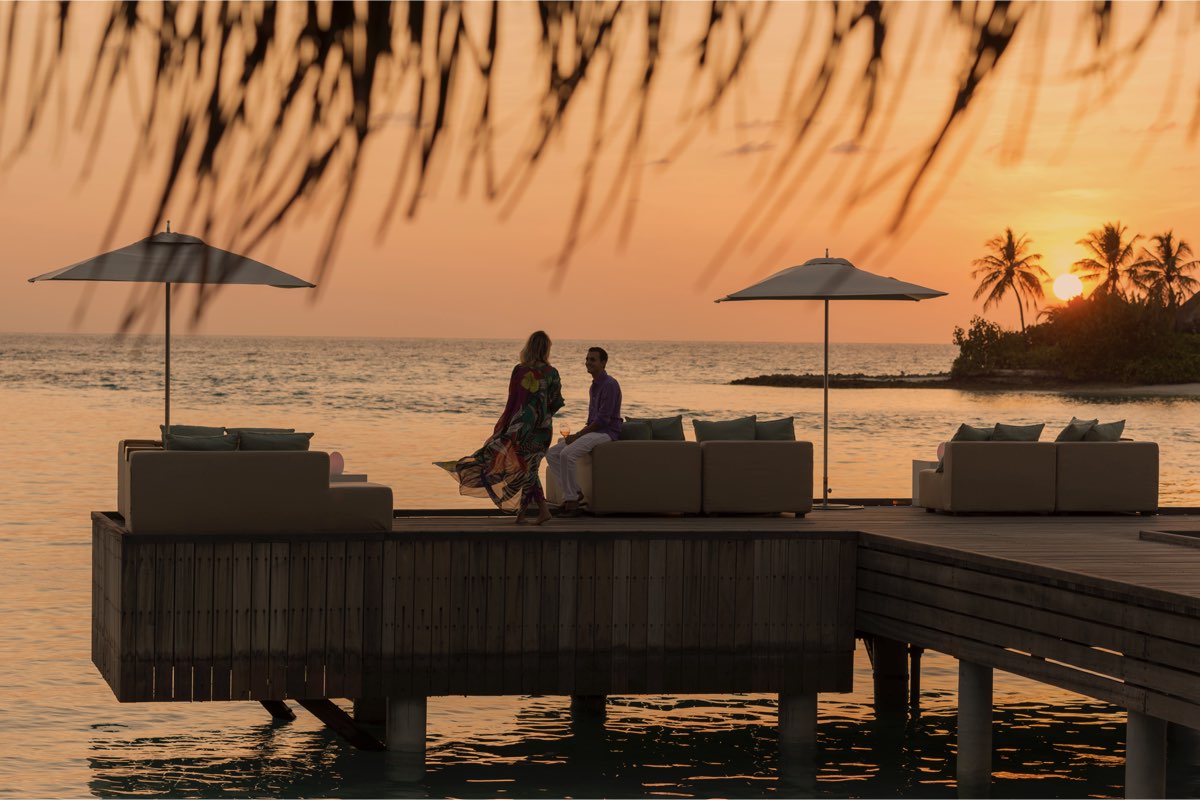 While it would be easy to spend entire days meandering between restaurants – and no one would judge if you did – the resort's focus on marine life deserves special mention. The Four Seasons employs an entire team of marine biologists who undertake projects to preserve the local reefs and rehabilitate rescue turtles – many of which are shipped in by neighbouring resorts, aware that the dedicated Marine Discovery Centre is one of a kind. The marine biologists love nothing more than to introduce you to the resident turtles, whose missing or damaged fins are a heart-breaking reminder of the damage human activity is doing to the oceans.
While every resort in the Maldives offers snorkelling excursions, at the Four Seasons the experience is elevated significantly with the addition of marine biologists as your guides. Not only are they experts at spotting cleverly disguised underwater creatures, they'll also talk you through species types to help you navigate the reefs.
On my last evening at the resort, I embarked on a sunset dolphin cruise – a fitting climax to a spectacular stay. As I lay on the huge sundeck on top of the boat, in every direction I looked there were dolphins somersaulting in and out of the ocean, a truly magical experience. I turned to one of the marine biologists and asked how many years of study I would need before I could work alongside him and experience this every day. Laughing, he said I was probably better off paying for the privilege.
I've already planned my return visit.