Rosie found herself taking a genuine sabbatical when she visited Hotel Klosterbräu & Spa in Seefeld in Tirol, Austria: a hotel housed in a monastery that dates back to 1516.
I've visited my fair share of spas in unusual places, but finding one in a brewery wasn't something I would have ever expected. However, scepticism wasn't going to stop me trying it out: after all, DOSE is about healthy hedonism, and what could be more fitting of that motto than a sauna in a monastery?!
So it was with high anticipation that I checked into Hotel Klosterbräu & Spa in Seefeld in Tirol, Austria – a monastery that has been converted into a hotel and spa, with a thriving on-site brewery and a beer cellar that is over 500 years old – in pursuit of what I suppose could be called 'refreshment'…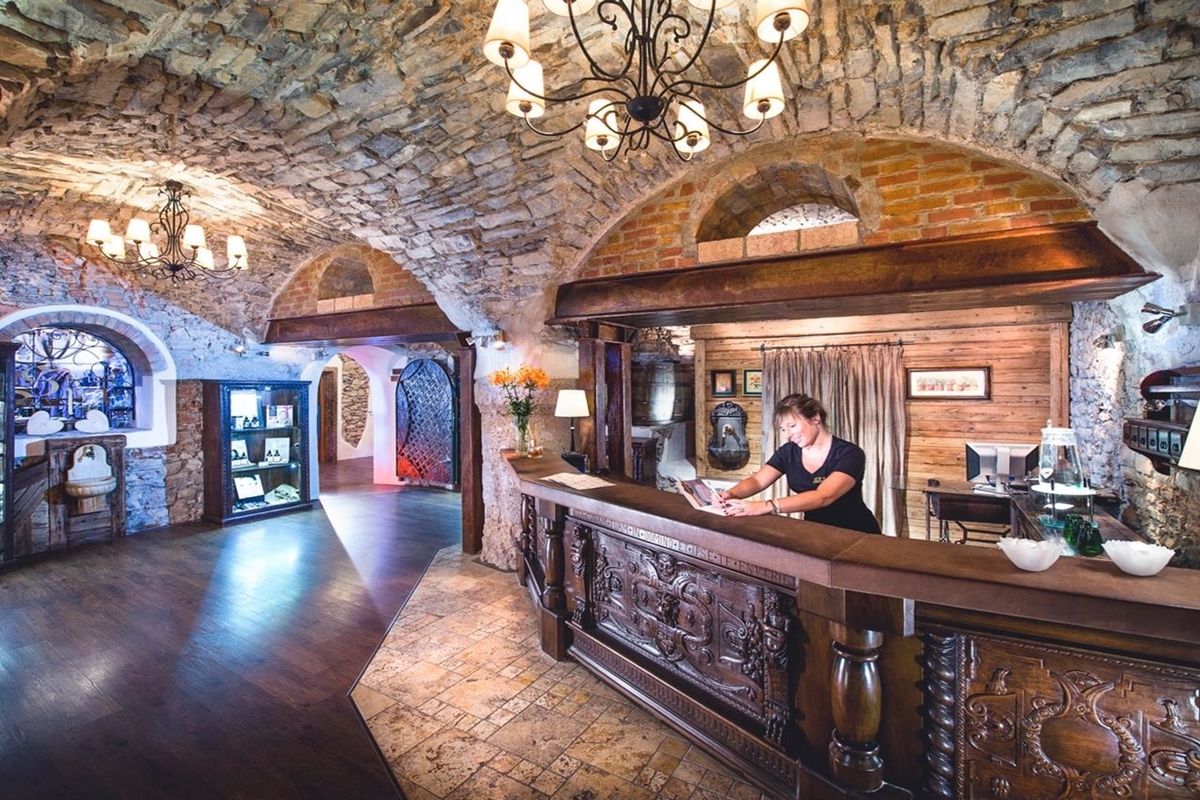 Divine dwellings
As soon as you arrive at Hotel Klosterbräu & Spa, you can't help but feel like the building has a sacred sense about it. The lobby area, with vaulted ceilings and an altar-like check-in desk, leads to a spiral staircase opening on to a vast candle-lit corridor, the walls of which are covered in religious paintings. Along this corridor, beautifully-painted doors signify entrances to individually-named suites, each of which has been meticulously converted from its former purpose as a monk's dwelling.
Whilst the hallowed feel of the rooms has been preserved, their fit-out doesn't display the austerity typical of monastic living: all rooms are fitted out with huge beds and Nespresso coffee machines, and some of the suites even contain crystal baths with Swarovski stones and a bar with a built-in beer tap, use of which is included in the price.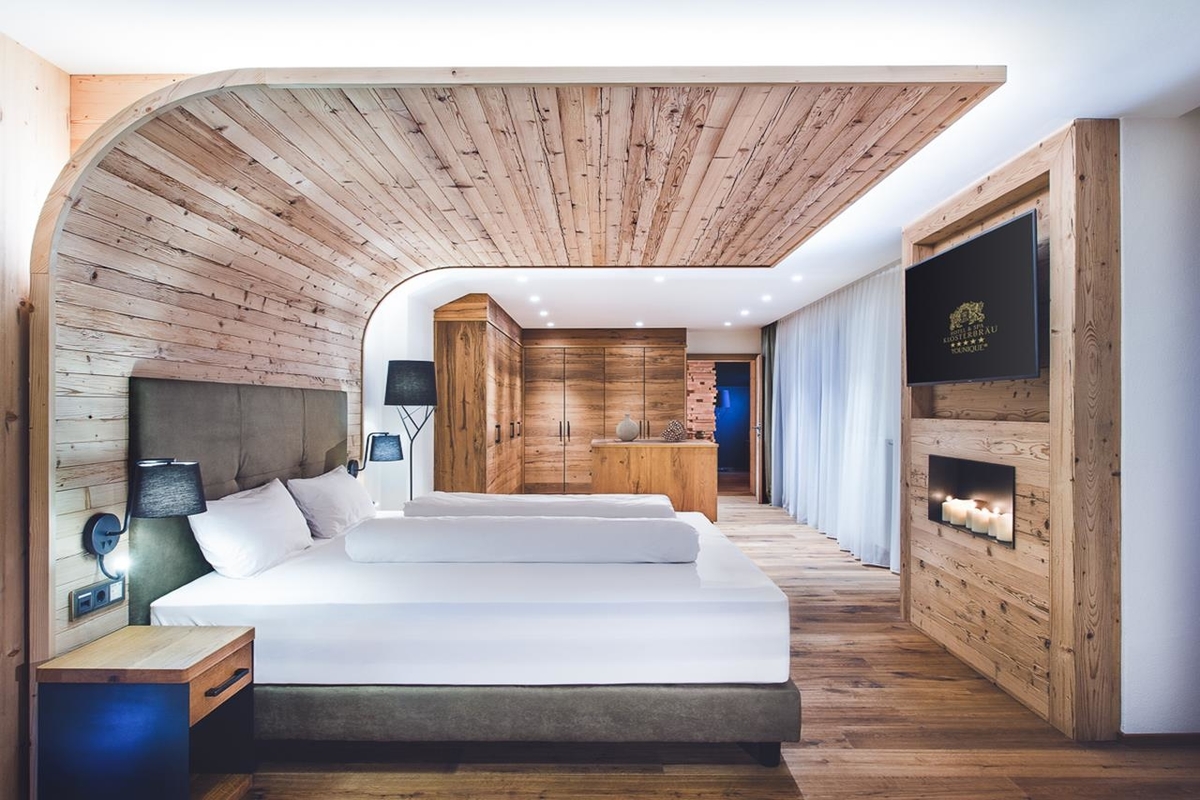 Sacred spa
It is fitting that a building once devoted to the cleansing of one's soul is now home to a spa that aims to serve a similar purpose for its modern-day guests, albeit with different methods: an underground labyrinth of saunas, steam rooms, relaxation areas and treatment rooms allows guests to embark on a pilgrimage of purification.
Those who go about their spa journey with the utmost devotion might even be blessed with benediction in the form of a holy nectar: hidden in one of the rooms is a never-ending beer fountain for those in need of refreshment after sweating out their sins in the sauna.
Other sacred experiences in the spa include heavenly massages and facials, as well as yoga classes and gong baths that will leave you feeling totally blissed-out.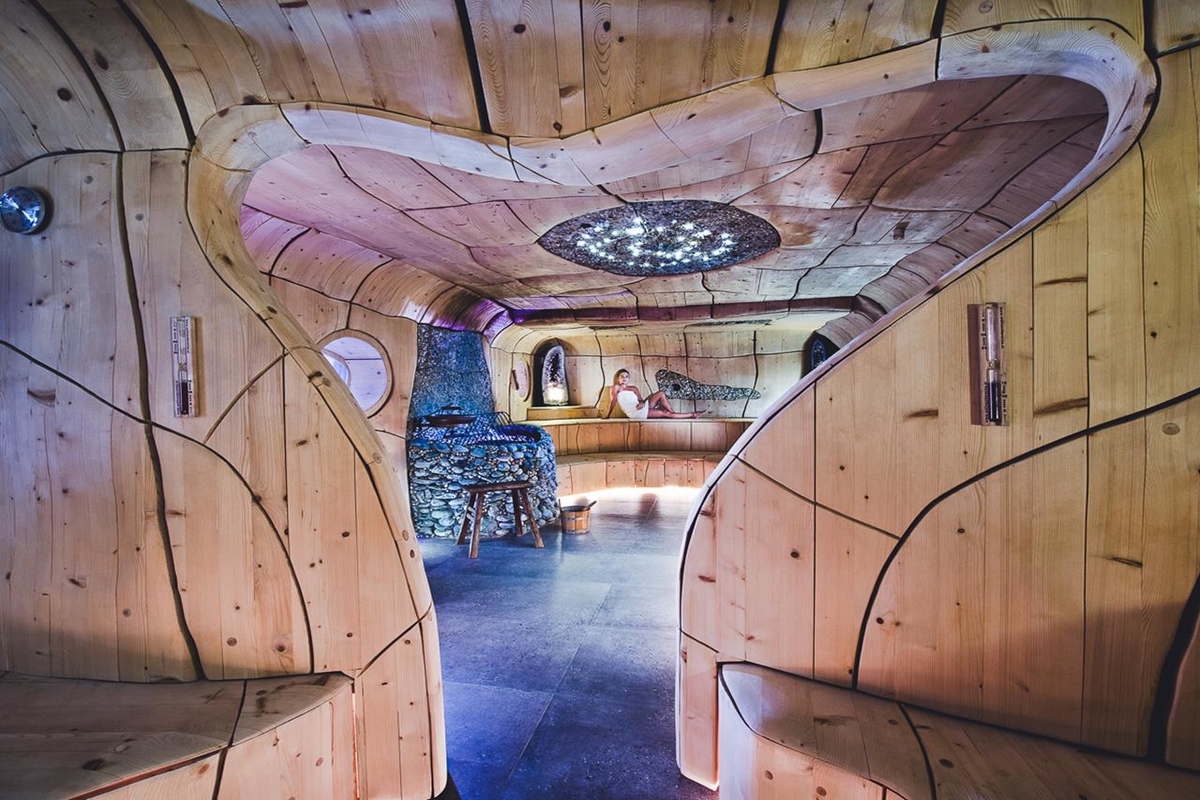 Ecclesiastical excursions
For those who prefer their pilgrimages more akin to the real thing, the hotel's dedicated outdoors expert Clemens is on-hand to provide advice on mountain hikes in the local region of Seefeld in Tirol, home to incredible mountains and Alpine scenery. Clemens' zeal for the great outdoors is close to a religious fervour: he leads excursions most days from the hotel, allowing guests to discover the natural beauty of the surrounding area and educating them on the flora and fauna.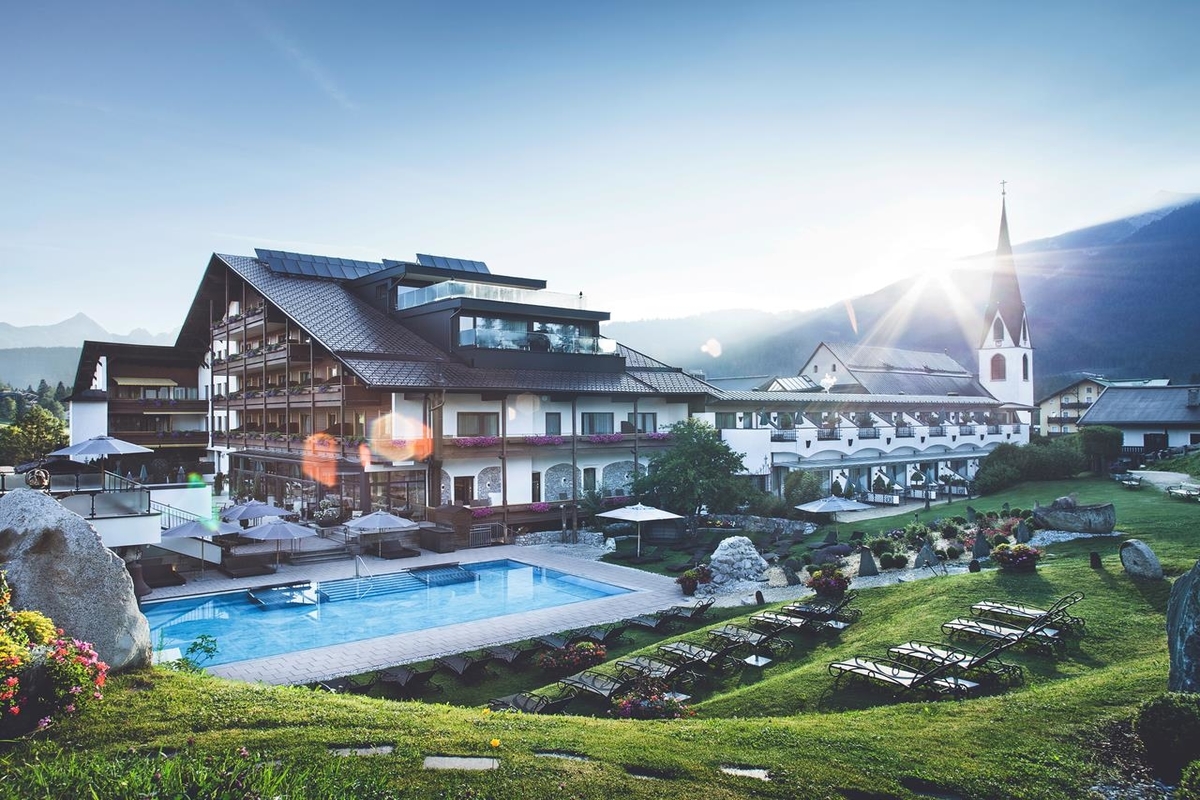 Food fit for the gods
No visit to Hotel Klosterbräu & Spa would be complete without a taste of the beer brewed on-site; however, for those who prefer wine, a tour or intimate dinner in the hotel's cellars is an unmissable treat.
The hotel's gourmet offering bears no trace of monastic austerity either: every evening, a six-course feast of local specialties is served – think dishes like melt-in-the-mouth pork with beef gravy and potato dumplings – whilst those who prefer to be virtuous can choose from the hotel's Traditional Chinese Medicine-inspired menu of dishes such as grilled fish with quinoa and organic vegetables. Breakfast offers the same variety: egg specialties from the hotel's farm, organic bread, and wholesome muesli dishes were just some of the highlights from the buffet and à la carte selection.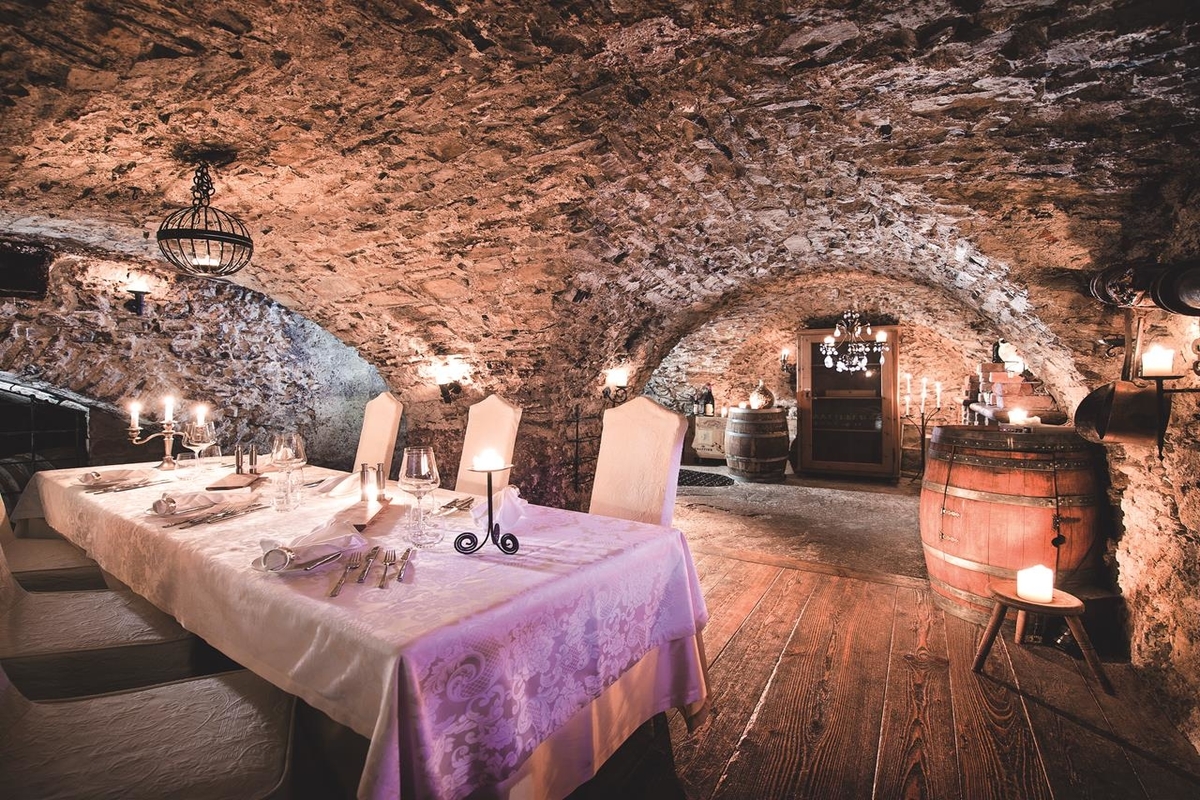 A blissful break
For those looking for somewhere to relax and purify themselves away from the stress of their day-to-day life, Hotel Klosterbräu & Spa is the perfect refuge: with its spa haven, cosy cloisters and divine cuisine, guests are guaranteed to return home feeling blissed-out and wholesome. Who said beer couldn't serve a medicinal purpose?
Rooms at Hotel Klosterbräu & Spa start at €161 per person per night, based on two people sharing. Rates include a buffet and à la carte breakfast, light lunch and afternoon cake buffet, a six-course evening meal, full use of spa facilities, rental of bikes and e-bikes and an extensive activity programme.
A 5-day stay including the TCM Detox programme starts at €1,451, including all services listed above as well as supportive detox treatments and meals. For further information and bookings, visit https://www.klosterbraeu.com/en/.
Get your weekly DOSE fix here: SIGN UP FOR OUR NEWSLETTER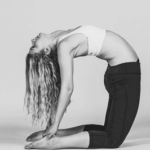 After graduating from Cambridge University with a triple First, Rosie decided to pursue a career in the fitness industry rather than follow the traditional path of her peers in investment banking. Unable to shake off the fast-paced routine she developed in her City job, she achieves balance by winding down in yoga sessions, escaping on fitness retreats, and going for extended brunches that somehow seem to wind up in a hidden gem of a cocktail bar.