Did you know that people who journal on a daily basis possess better self-awareness, greater confidence and are all round happier individuals? Whether you're aiming to set goals, reflect on harmful habits and behaviours or reduce anxiety, journaling is a valuable tool that can be implemented into our everyday routines and used to create a more fulfilling life. We spoke to LSW London founder and therapist, Lili Sinclair Williams, about her top journaling techniques for success.
What inspired you to start your wellbeing company?
Having studied Cognitive Hypnotherapy and Neuro-Linguistic Programming, I wanted to use my expertise as a therapist to create effective wellbeing tools that were easy to use and accessible for everyone. All of our products are designed to help our customers live with intention, creating healthy habits each day which positively impact mental health, wellbeing and self-care.
How can journaling help people heal, mentally and emotionally?
I believe that journaling is a really powerful tool for healing. Whether you're navigating a rough period or planning and prepping for future goals, through using the right journaling techniques, you can pinpoint patterns in your thoughts and behaviours, and ultimately get to know yourself and your experience of the world better.
The time you set aside in your day to journal, creates a rare opportunity to reconnect with yourself and explore difficult emotions that may have easily otherwise been ignored. Through physically writing them down on paper and confronting them head on, you can take back control, preventing them from possessing power over you.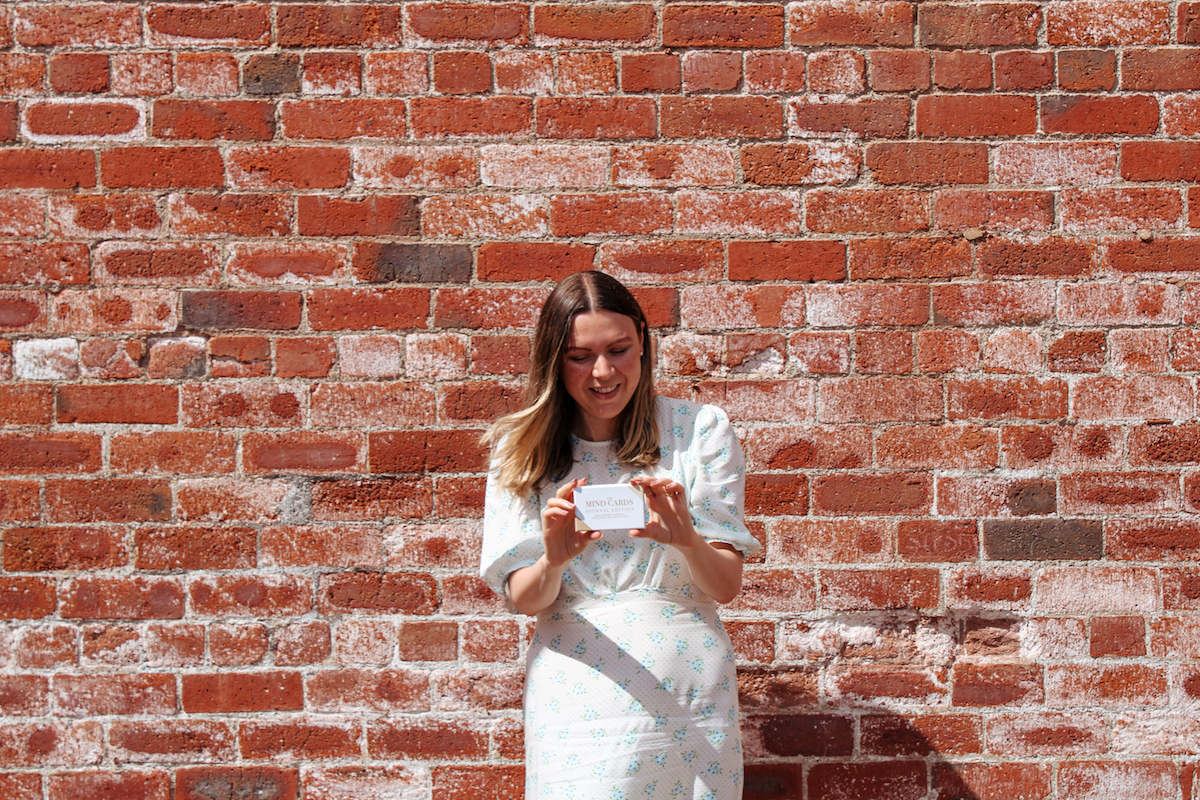 Which is your favourite journal from the LSW London collection?
I love to use the LSW Mind Notes as my journal of choice. The guided prompts and review pages help me to reflect and recognise patterns of behaviour across the weeks and months, which in turn allow me to identify where I need to make those changes to improve myself. The more awareness you bring to your daily habits and how they make you feel, the more confidence you will have in your ability to do what's best for you.
How regularly should we be journaling and what is the best time of day to journal?
Journaling should be a rule-free zone. There is no right amount or time to journal, rather it should be something that fits seamlessly into your schedule. Work out whether you're a morning or evening person and set aside an amount of time that feels right to you – this could be from five minutes to half an hour! Most importantly, remember not to punish yourself for those days when maybe you're struggling for time or perhaps just not feeling it (this was one of the reasons why we chose to make our journals undated). When this happens, put the pen down, close your journal and start afresh tomorrow.
How can we set the scene for optimal journaling?
I believe creating the perfect environment is crucial to journaling success, whether that be lighting your favourite candle to finding the right pen. I love to snuggle up in my reading chair, hidden away in our attic room, with a heart-warming cup of Yorkshire Tea. The tranquil space settles my mind, facilitating me to fall into my journaling flow.
In our busy modern day lives, what journaling techniques would you recommend to ensure time efficiency?
Keep it short and sweet and avoid storytelling! Being a mother alongside running my own business means that these days I have very little time to journal. My Mind Notes makes it so much easier to stay concise and focused but when I'm unable to complete a full page, I'll focus solely on gratitude. It's really all about looking for those valuable pockets of time that are being wasted. Recognise the moments during the day where you're glued to your phone (maybe on your morning commute or before bed) and consciously make the choice to put the screen away, replacing it with your journal. Even if this means you can only manage five minutes, you're still investing important time into yourself and choosing mindfulness over mindless scrolling out of habit, with no real destination or benefit.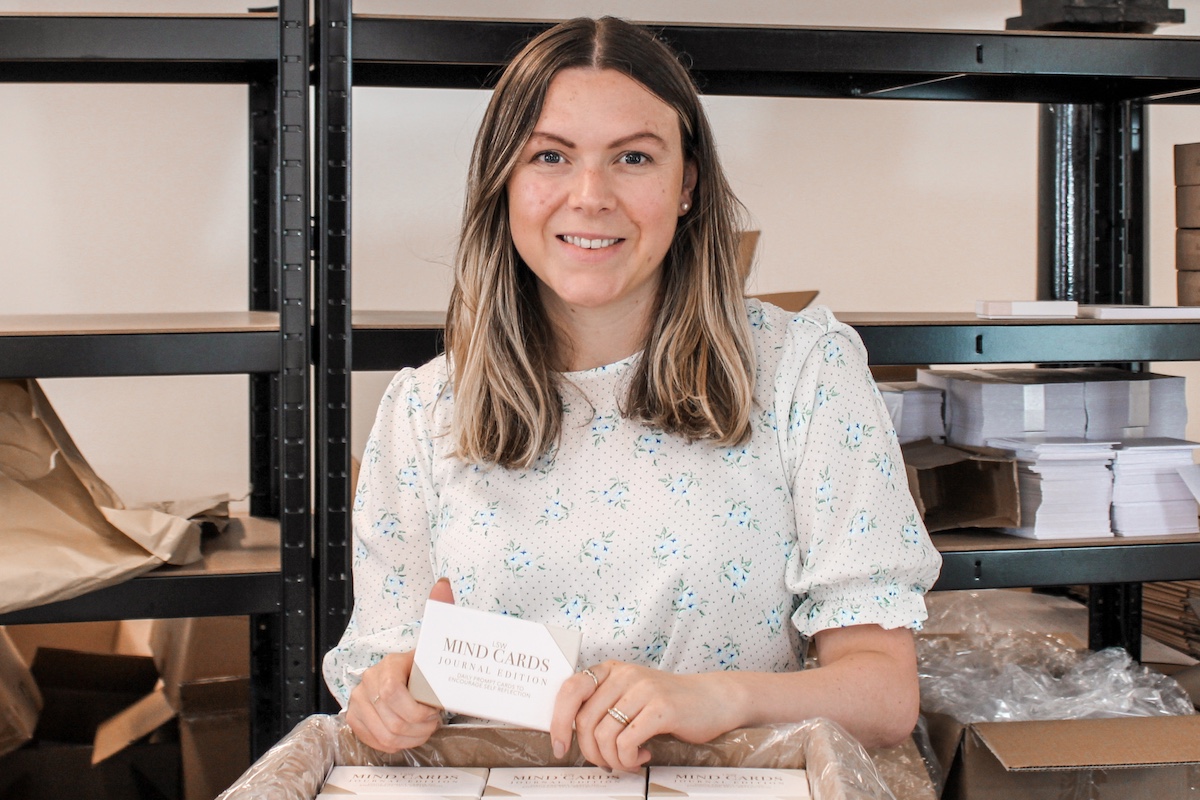 Has journaling contributed to any important changes or events in your life?
During lockdown, journaling played a significant role in helping me to prevent falling into a negative mindset or forming bad habits. Checking in with your journal everyday keeps you personally accountable for your words, choices and actions. During difficult and testing times this is crucial for recognising and encouraging self- growth and improvement.
Which journaling techniques would you suggest for newbies who are struggling to start this ritual?
Try not to put too much pressure on yourself! Remember that your journal is for you and for you only. If the blank page in front of you leaves you uninspired and lacking creativity, invest in a guided journal or prompts. We specifically designed our latest product, Mind Cards: Journal Edition, with newbies in mind. This pack of cards contains 45 prompts to guide you and focus your writing in the most positive, absorbing and beneficial way, making your journaling a pleasurable and stress-free experience.
Where can readers find your mindfulness products?
You can purchase the full range of LSW London mindfulness products through our website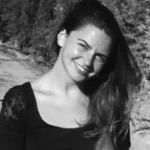 Hettie is the editor and co-founder of DOSE. A keen runner, she's also partial to a blast of high-intensity and hot yoga. A country girl at heart, she divides her time between London and the lush rolling hills of North Devon. When she's not jetting off on her next adventure, Hettie can be found in a candle-lit alcove with a laptop, a spaniel and a full bodied Malbec.