We speak to Jada Pinkett Smith about her Red Table Talk Show and the value of Emotional Independence. Lucy gets the lowdown on Jada's dream English chat show guest, her life as a parent of two Gen Z kids and more at a Q&A with Jada ahead of the Facebook chat show's September return.
If you've not yet watched Red Table Talk, it's an addictive 30-minute cross generational 'chat show' hosted by Jada Pinkett Smith, her 65-year-old mother Adrienne Banfield-Jones, and 18-year-old daughter Willow. The trio discuss topics such as race, polyamory and love in an open, honest and candid way, often giving hilarious and heartfelt insights into their own family life and relationships, seen through the eyes of three generations.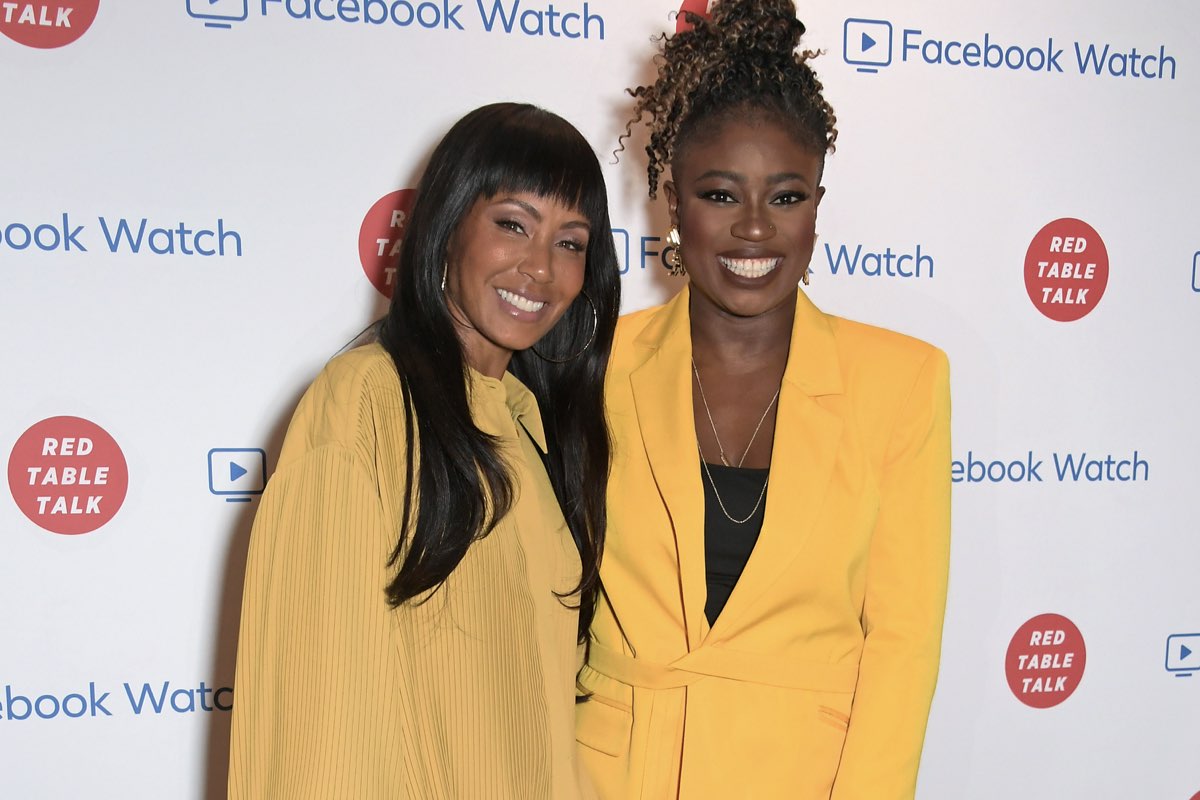 We were invited to a screening of two episodes of Red Table Talk at London's beautiful Ham Yard Hotel – one was with Kirstin Davis from Sex in the City where she chats about adopting black children as a white parent, and one with Jada's husband Will, who she in person is very much as funny and charismatic as (if not more). Jada herself then took to the stage for a Q&A with radio DJ Clara Amfo.
As always Jada provided some powerful pearls of wisdom, speaking about her favourite episode in which she chats with Wills ex-wife Sheree Zampino, and the importance of having emotional independence in a relationship. She said:
'As a woman, if you can stand in your own knowingness of who and what you are then it expands the heart. You don't have to feel threatened. You don't feel like you have to make another person feel smaller, or any of the little things that we go through based on our insecurities and ego. And so through my relationship with Sheree specifically, she was really the starting point of me having to understand emotional independence and that her relationship with Will had nothing to do with me honestly. And you know that's a hard pill to swallow! But that's real talk. And I had to honour what that was and what that is. They had a child and they had a marriage, and they both were in love, and there's still love between them but not in that way.'
Jada gave us a glimpse of her life as a parent, speaking about how she sometimes can't relate to the problems Willow and Jaden face, having being brought up with wealth and privilege, while she faced far more gritty problems growing up 'in the hood in Baltimore'. She said:
'I had to learn to respect their individuality very early and remove my ego from my parenting. I only get fierce with my kids when I feel they are in physical danger. That's when I do not play. Everything else there's a large play area. There are boundaries but you want to cut your hair off go ahead. If you can walk down the street bald-headed at 9, or wear a dress to the Met Ball? You want to talk about self-development? That creates a sense of self at a very early age. So when Willow wanted to shave her head at 9 did it make me happy? It
didn't. But I knew she was going to get something out of that."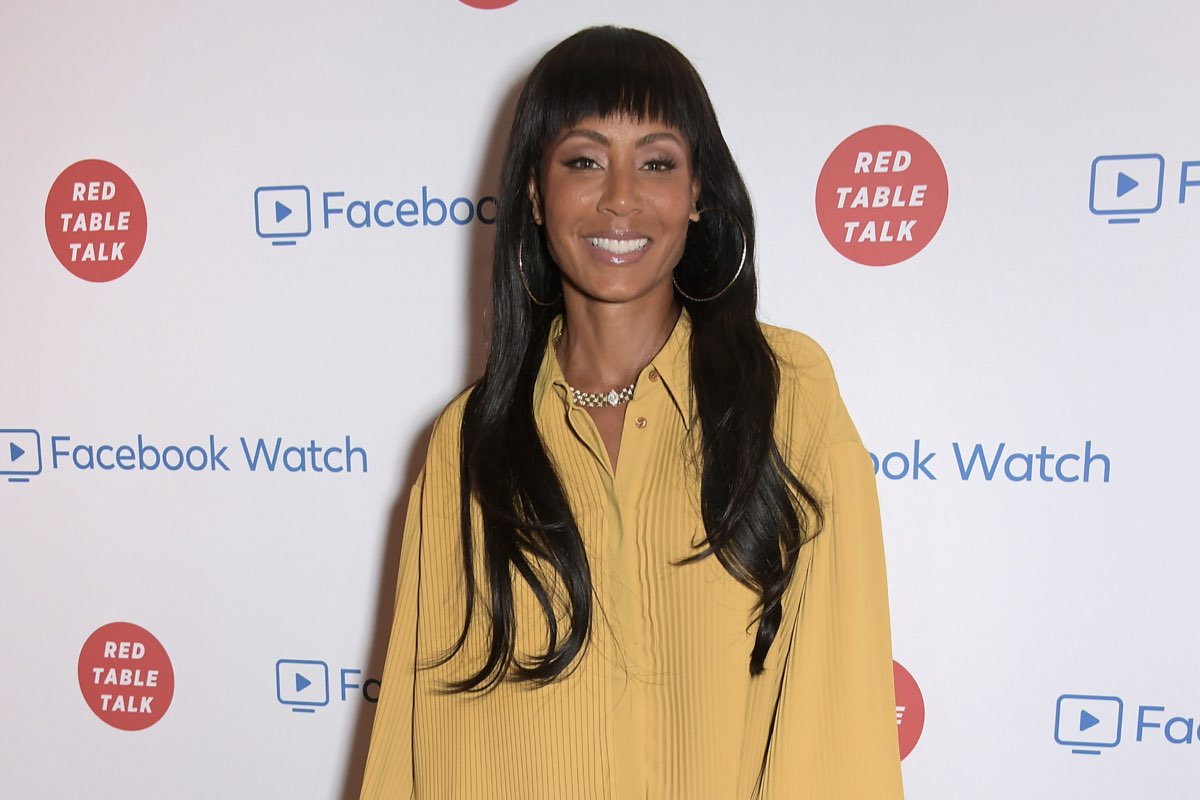 'And who would be her dream British guest? Meghan Markle would certainly be up there! 'I can think I'd love to have Meghan Markle, but that's not how the table works' Jada explained.
'The table's for everybody but it's about timing and it's about when somebody's ready to tell a story. It's not actually a talk show, it's more of a story telling show.'
The Facebook Watch show airs in September 2019
By Lucy
Get your weekly DOSE fix here: SIGN UP FOR OUR NEWSLETTER