Get yourself over to Camden Market for World Vegan Month. Home to London's first 100% vegan pie and mash shop, the UK's first festive vegan deli and 100% vegan diner with dirty burgers, seitan schnitzels and mac'n'cheeze aplenty…
Sweet and savoury vegan, gluten free, organic coconut based pancake stacks, prepared fresh to order and served up loaded with vegan sauces.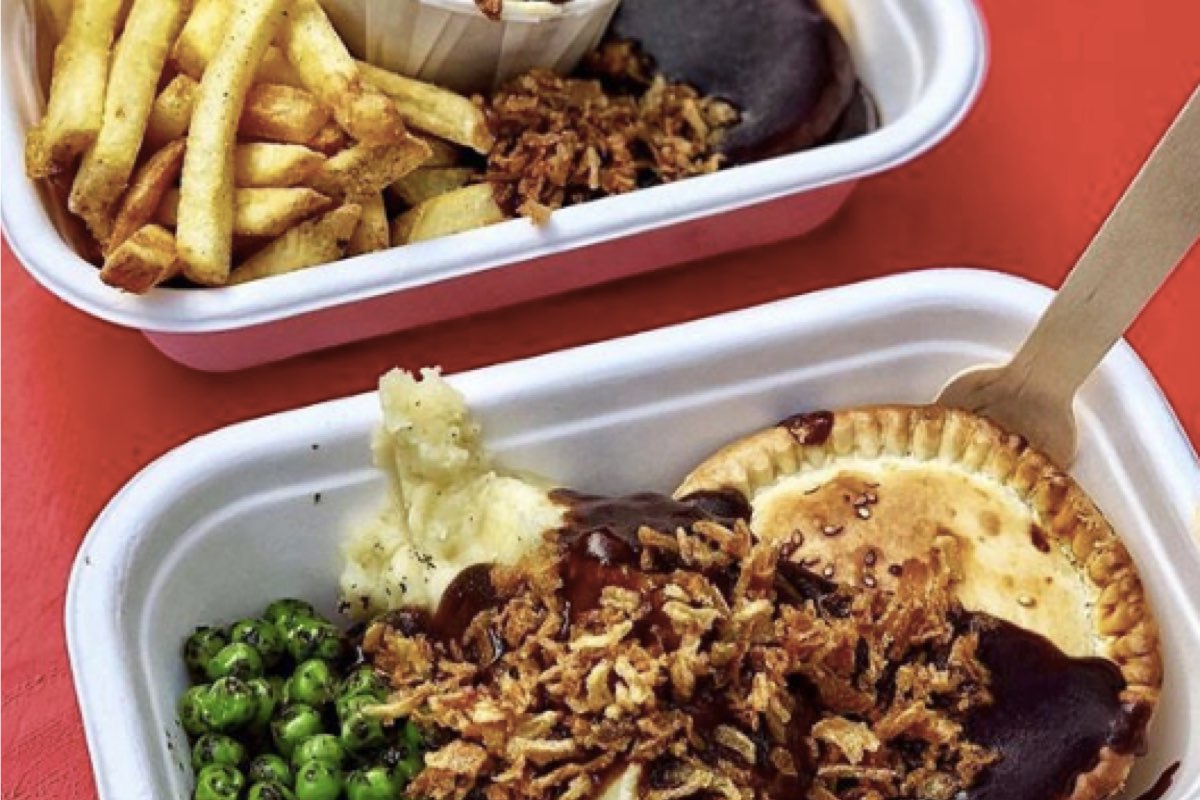 London's first vegan pie and mash shop serves up vegan comfort food at its best. Best sellers include the Seitan and Ale Pie and the Peanut Butter & Chocolate Mud Pies. Gluten free offerings are available. You can also order pies from their online pie shop.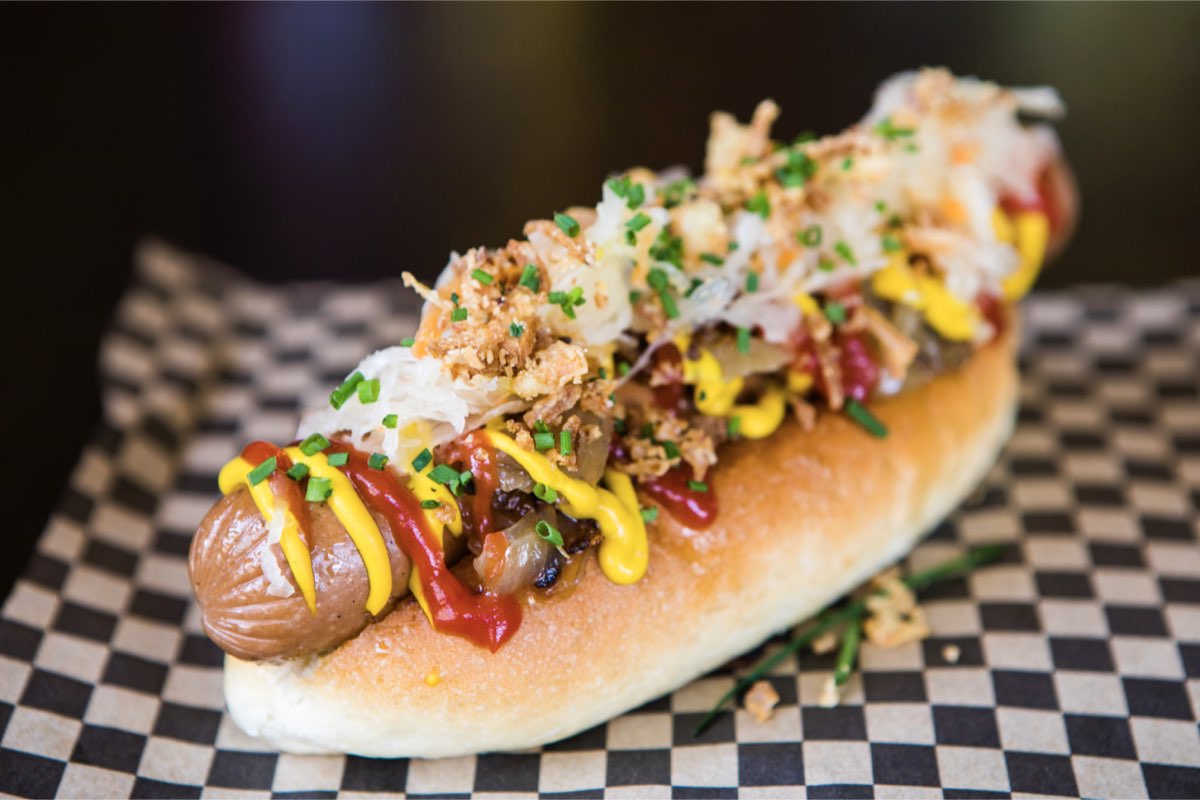 All the staple US Diner classics available under one roof, from The Dirty Burger to The Dirty Dog (both served in vegan brioche), Mac'n'Cheeze to Rudy's Reuben (a vegan pastrami grilled rye sandwich with all the trimmings – sauerkraut, cream cheeze, grilled onions and Russian dressing.) There's also a weekly changing menu of American comfort food specials, with the likes of Vegan Meatloaf, Philly Cheese Steak and Spicy Vegan Buffalo Wings with Blue Cheeze and Country Fried Chicken.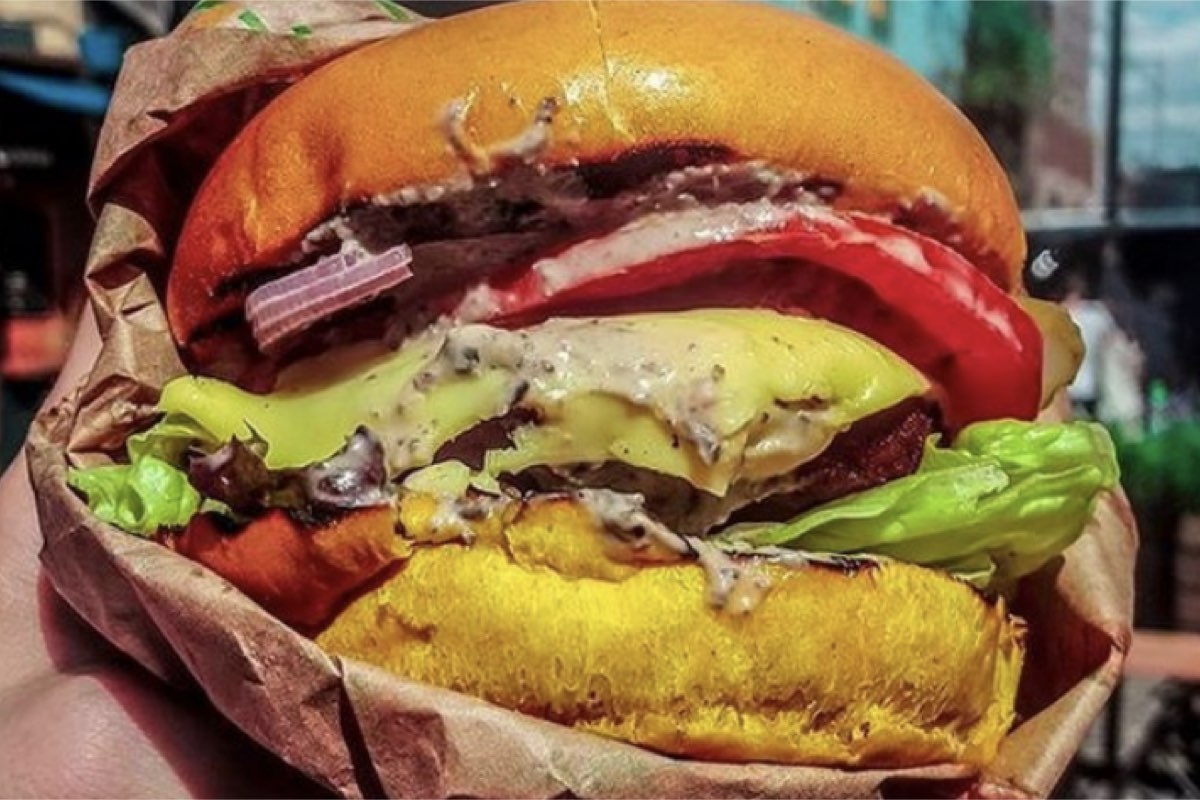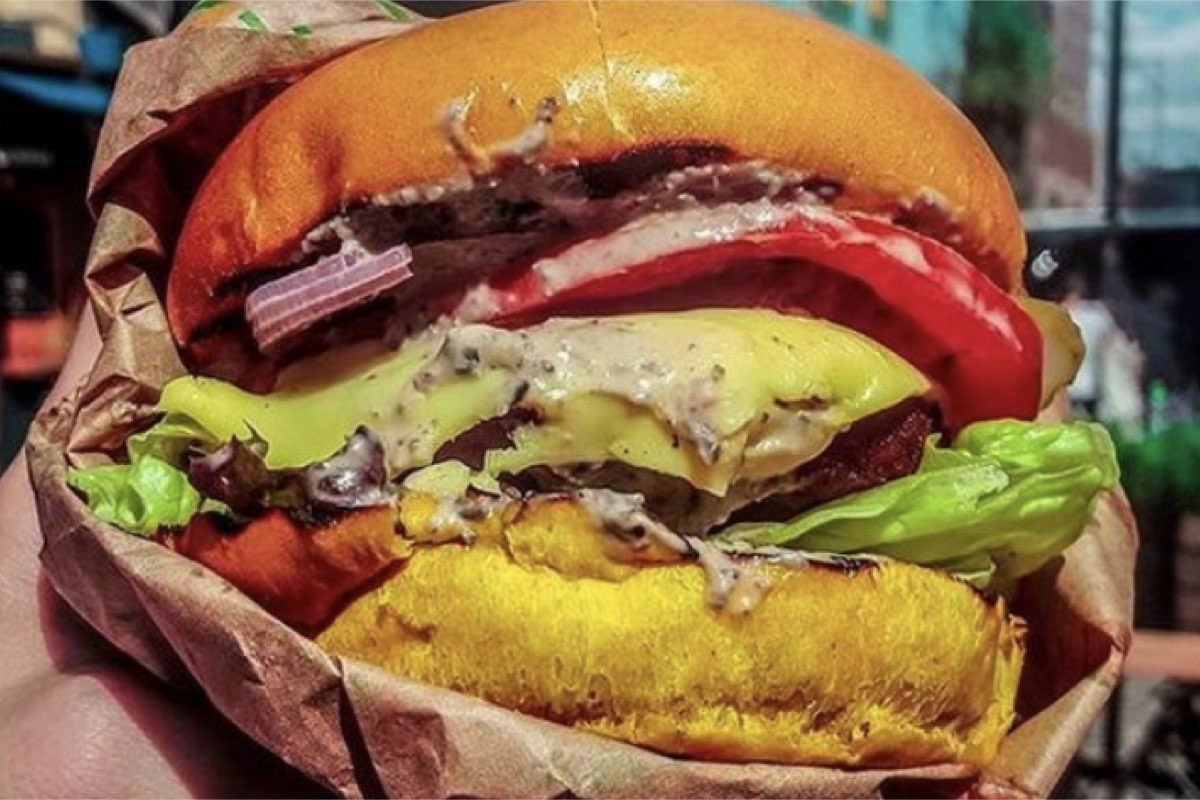 This vegan fast food burger bar serves up delicious, accessible plant based burgers. The menu includes the 'Up-beet' (£7.00) a slow roasted British beetroot and quinoa patty, served with smoked tomato relish, tomato, dill gherkins, sliced red onion and topped with a garlic and chive aioli, and the Seitan schnitzel* (£7.00), deep fried and breaded seitan served with cheeky chipotle mayonnaise, lettuce, tomato, dill gherkins and red onion.
As with every good burger place, there's the option to load up on additional toppings – which include vegan sliced cheddar cheese, smashed avo and vegan bacon strips and of course – sides, which include skin on chips, sweet potato fries, onion rings and coleslaw.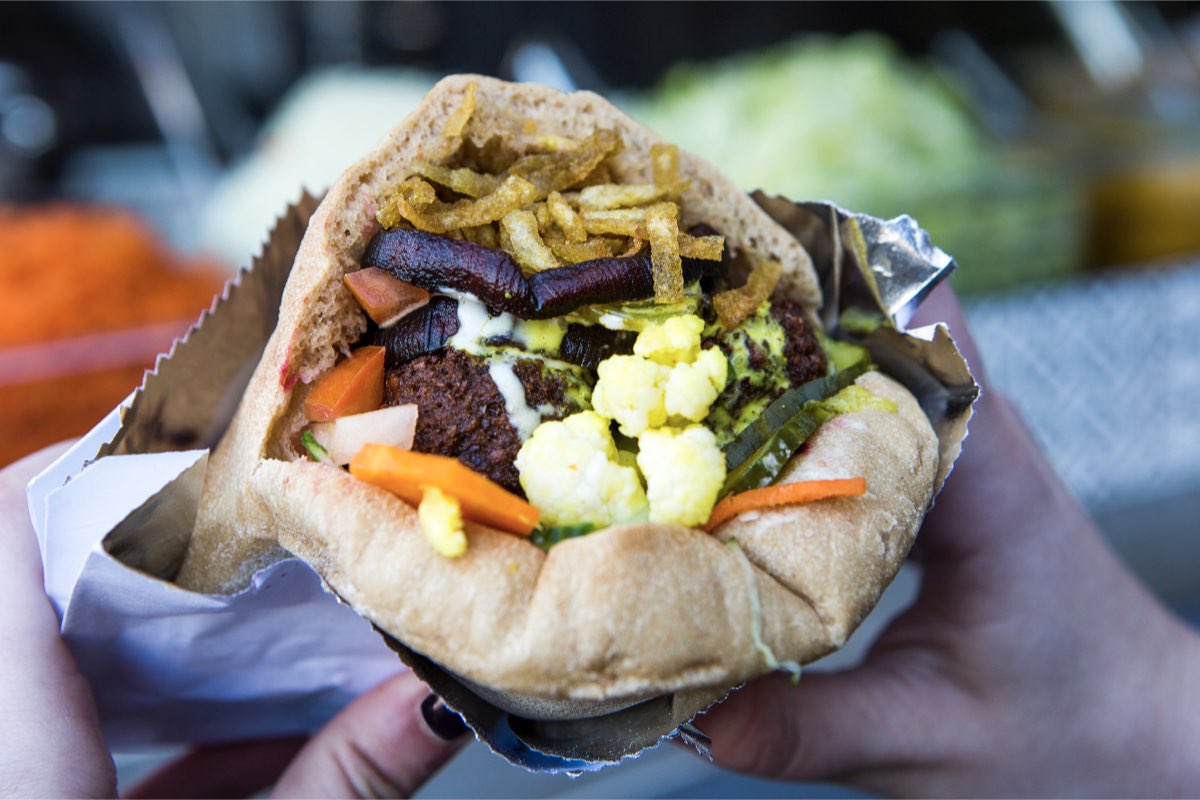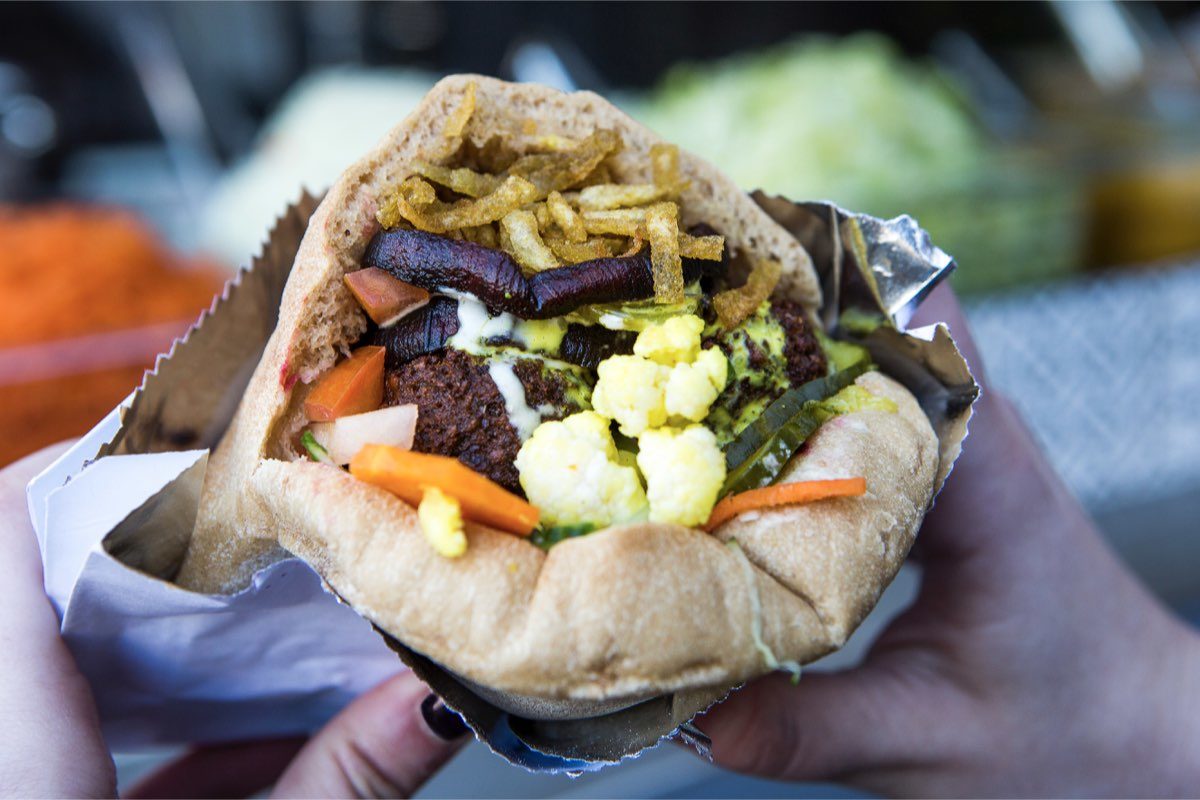 Their falafels aren't just your average kind- made from 100% chickpeas, their falafel are entirely vegan and gluten free. Enjoy this middle-eastern dish served in a pitta or salad with all the trimmings, these little balls of deliciousness certainly live up to their 'magic' status.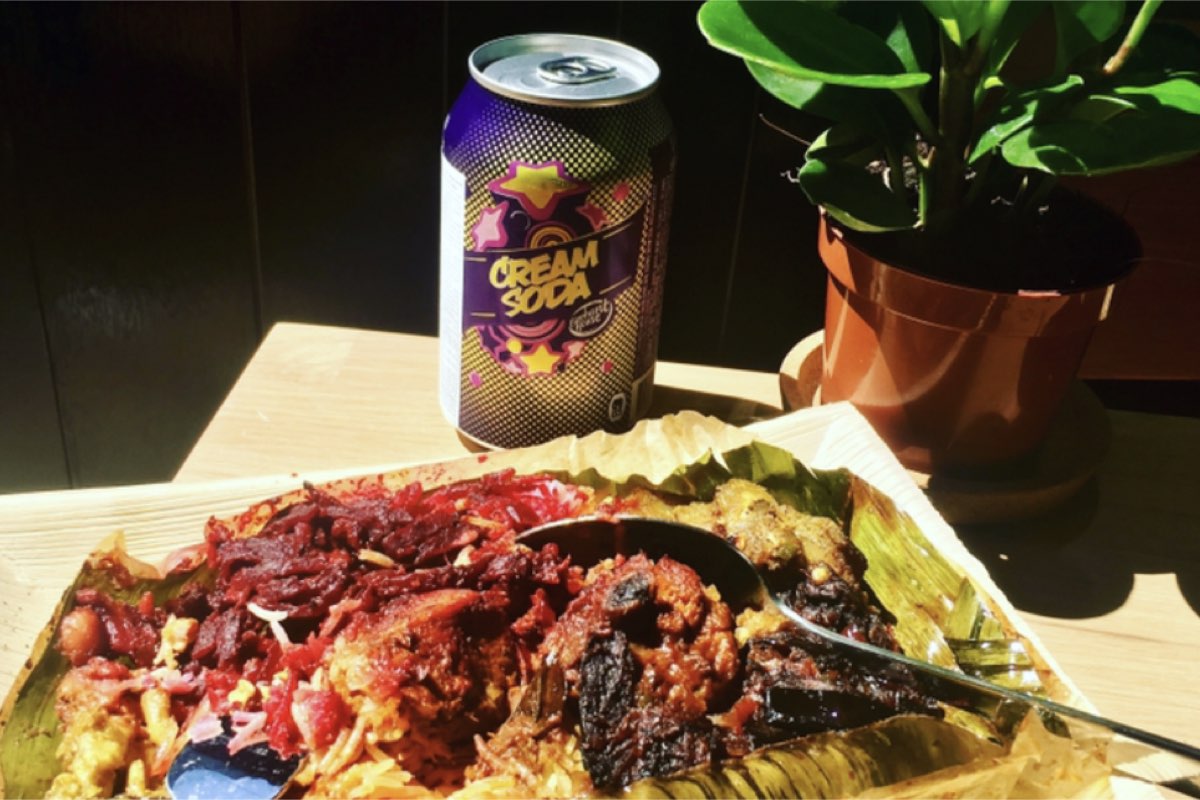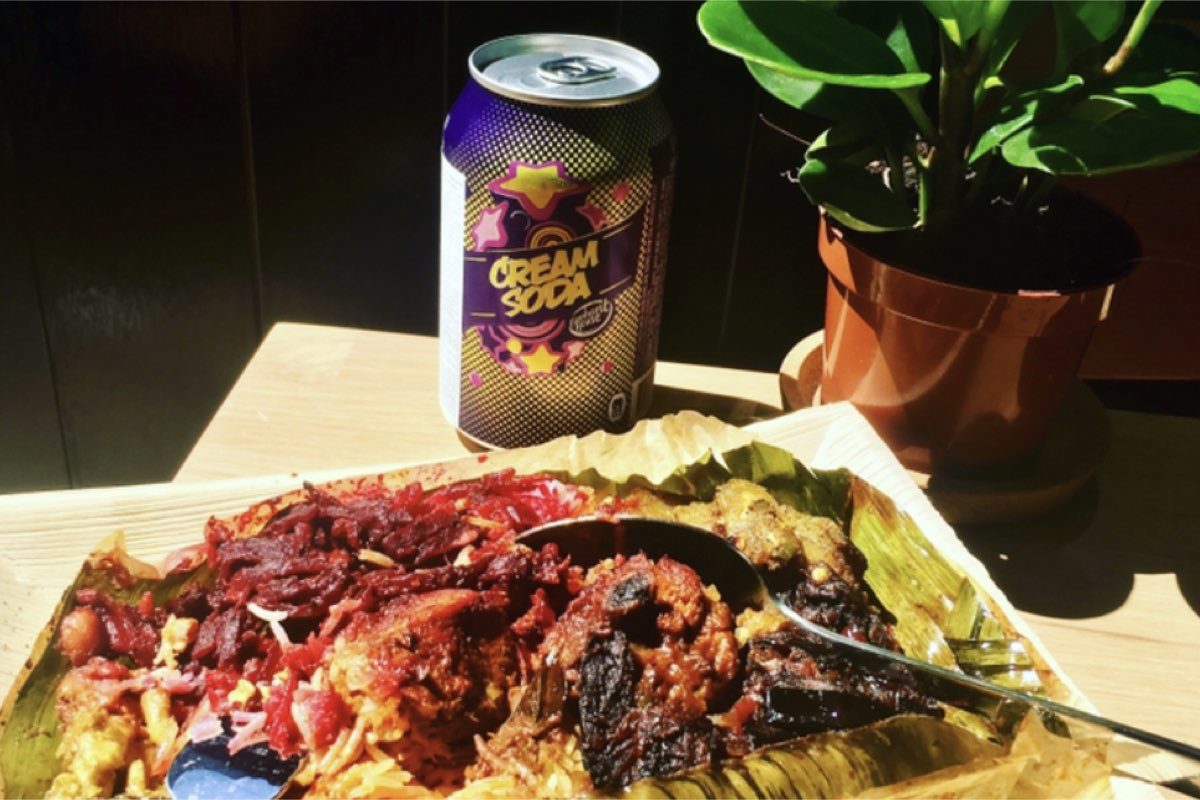 The Camden Market chai specialists, serve up traditionally brewed chai and delicious eats from India and Sri Lanka and are one of the few places in London where you can find Lamprais – traditional Sri Lankan curry – wrapped and baked in banana leaf. Their Brinjal Moju Lamprais, a sweet and spicy aubergine curry, is a vegan favourite. You'll also find vegan chais and lattes.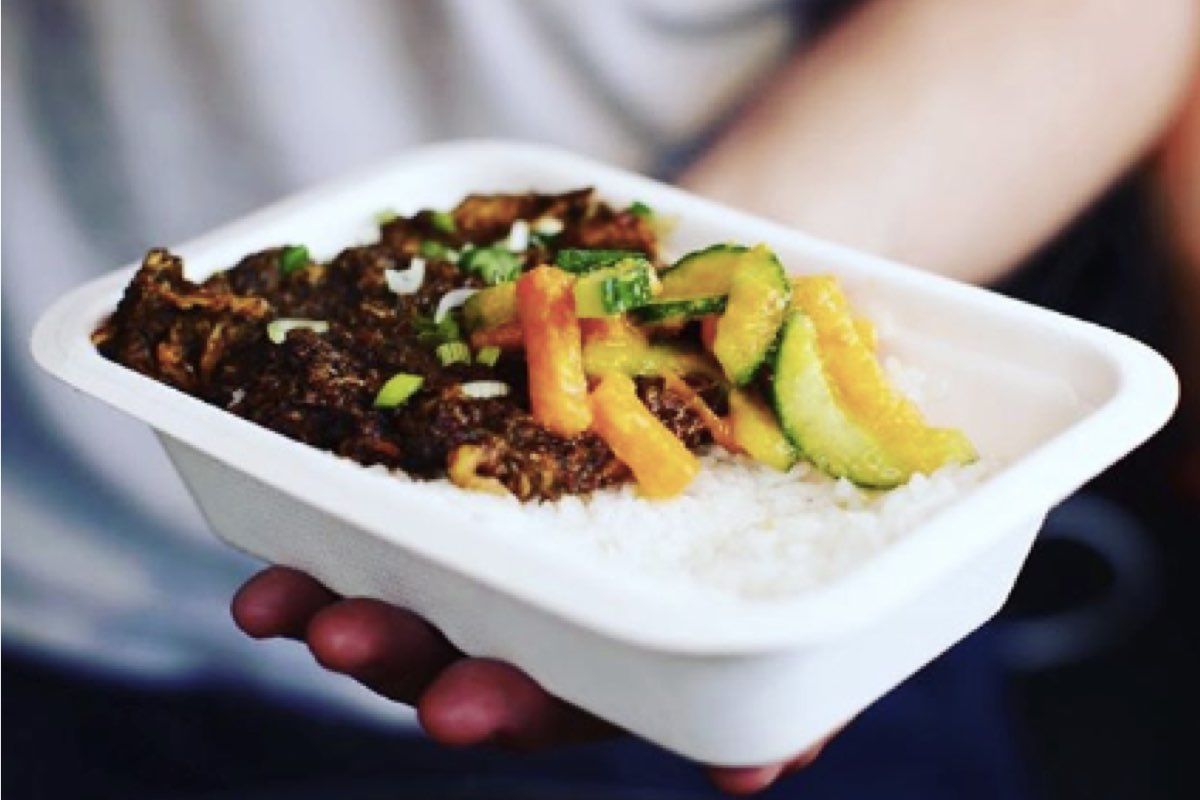 Head to Makatcha to experience the flavours of South East Asia. Vegan options including their vegan rendang made with mushroom and chickpeas, served on fluffy beds of rice with veg, Malaysian peanut sauce and Singaporean achar.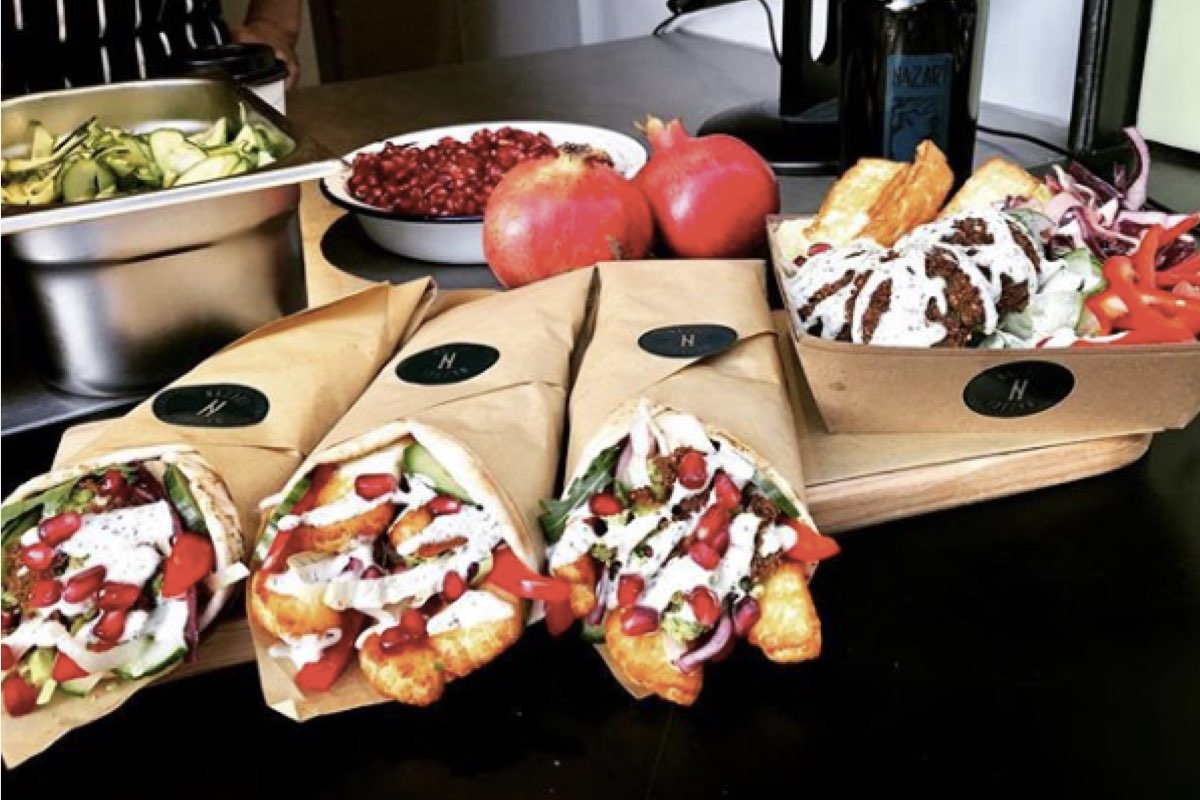 A Middle Eastern and Mediterranean fusion of flavours, their falafel is made using British grown organic fava beans. Enjoy it served with hummus, baby leaves, lightly dressed cabbage slaw, pomegranate molasses, yogurt mint garlic tahini and chilli sauce.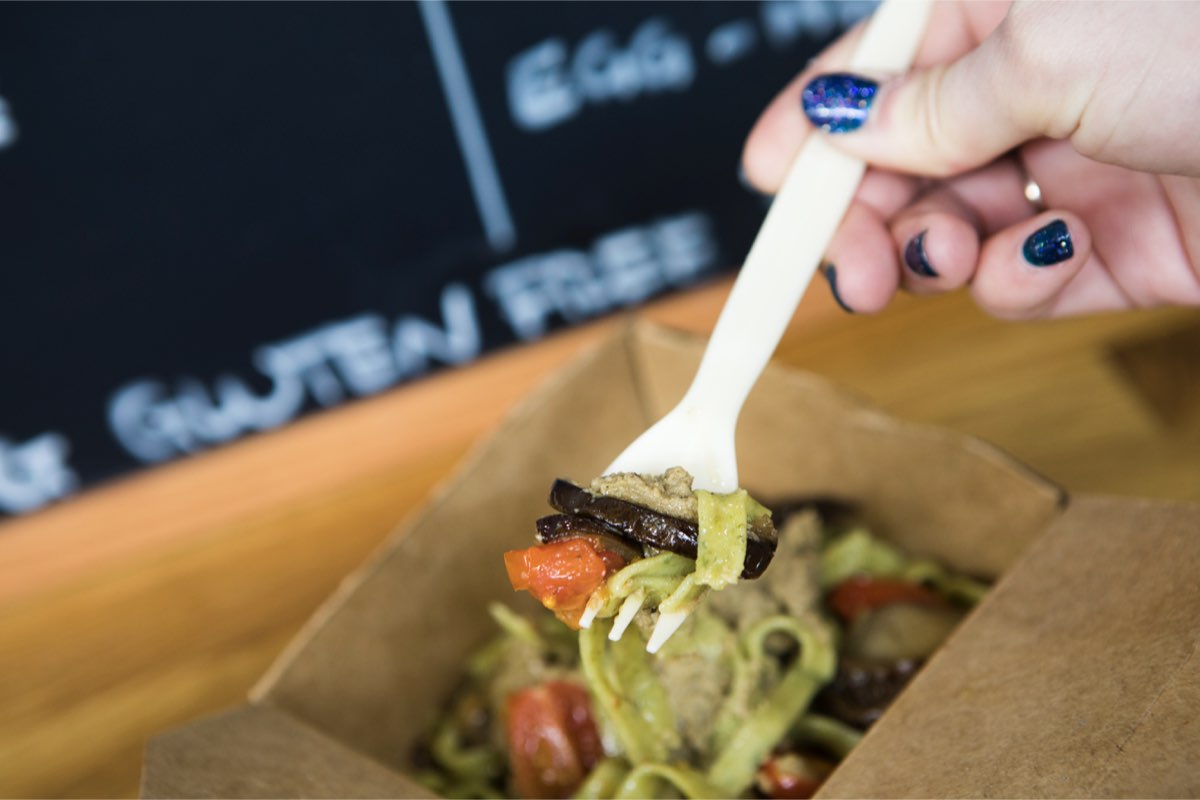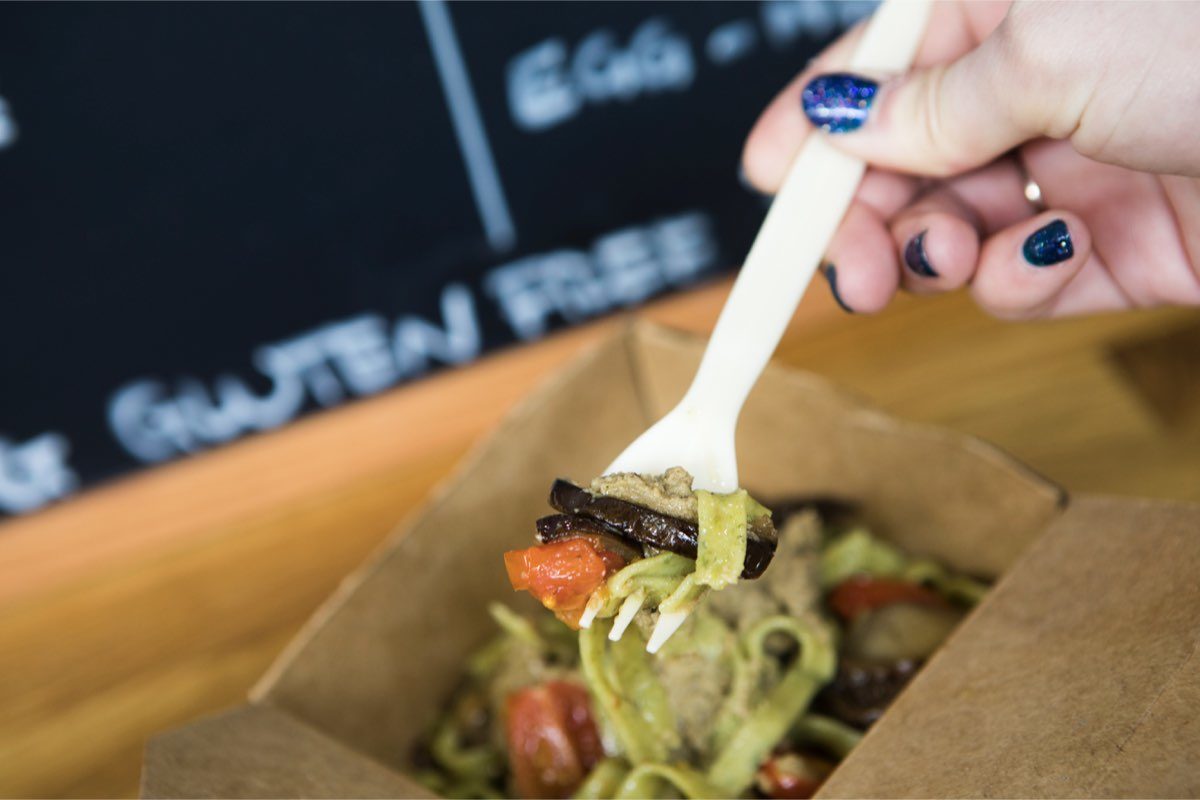 Camden Market's 100% gluten free Italian Kitchen, serves up pasta flavours including regular, basil, tomato and beetroot! Vegan options include their fresh basil pasta served with mushroom and truffle oil.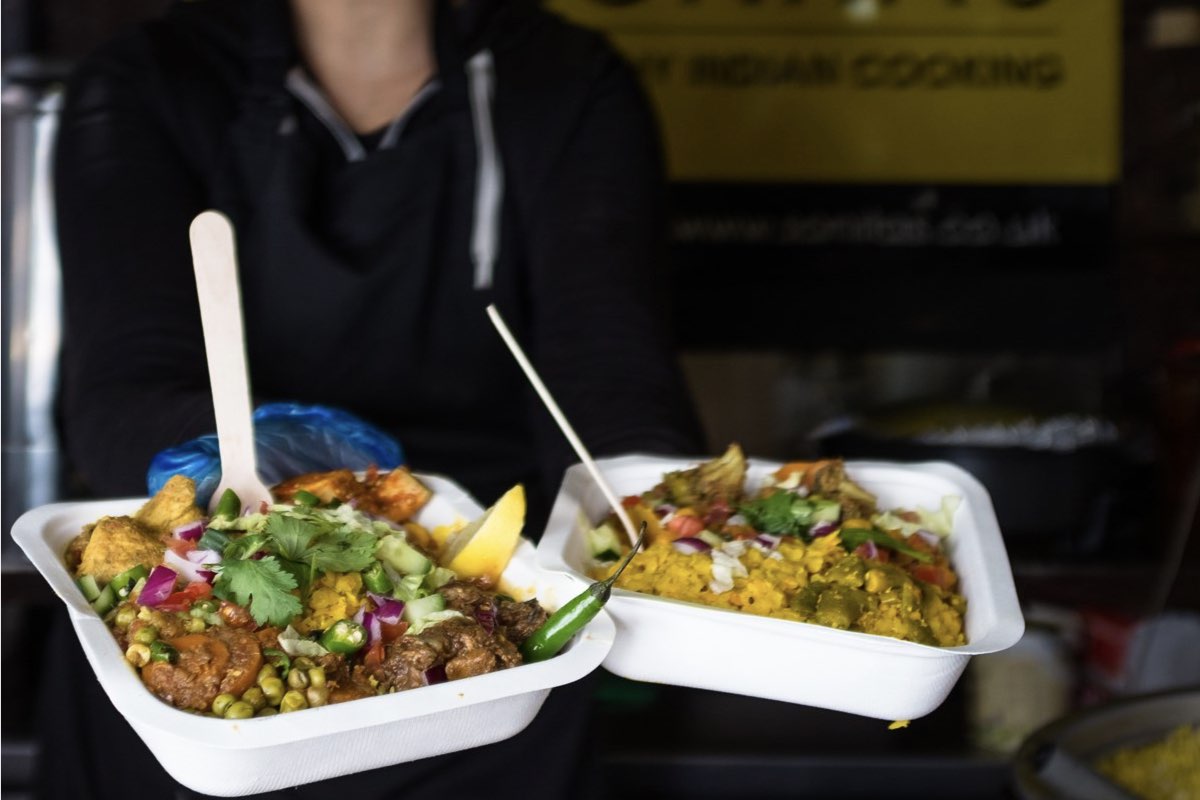 Dedicated to capturing the real taste of North India via meticulously prepared and consistently healthy dishes, featuring vegetarian and vegan options. Everything on the menu is prepared from scratch using a special combination of ground spices and the freshest of ingredients.
To mark World Vegan Day (1st November 2018) Camden Market will be celebrating Young Vegans' 1st birthday party, by hosting the World's 1st ever vegan chilli pie eating contest!