From meal kits to escape rooms, weekend breaks to cocktails by candlelight, here's our pick of the best date ideas in 2021…
BEST DATE IDEAS – STAYING IN
COCKTAILS BY CANDLELIGHT
Cocktails and candles are a recipe for romance – so why not combine the two? Luckily Cocktails By Candlelight has done the work for you. Simply order a box and receive everything you need to mix two craft cocktails and make two candles. The cocktails come in jars which you have to drink first then once you are safely lubricated, wash and dry your candle jars and get on to some candle making! All instructions are provided in the box. They even include a romantic playlist to set the mood – just scan the code provided on Spotify.
SCULPD POTTERY KITS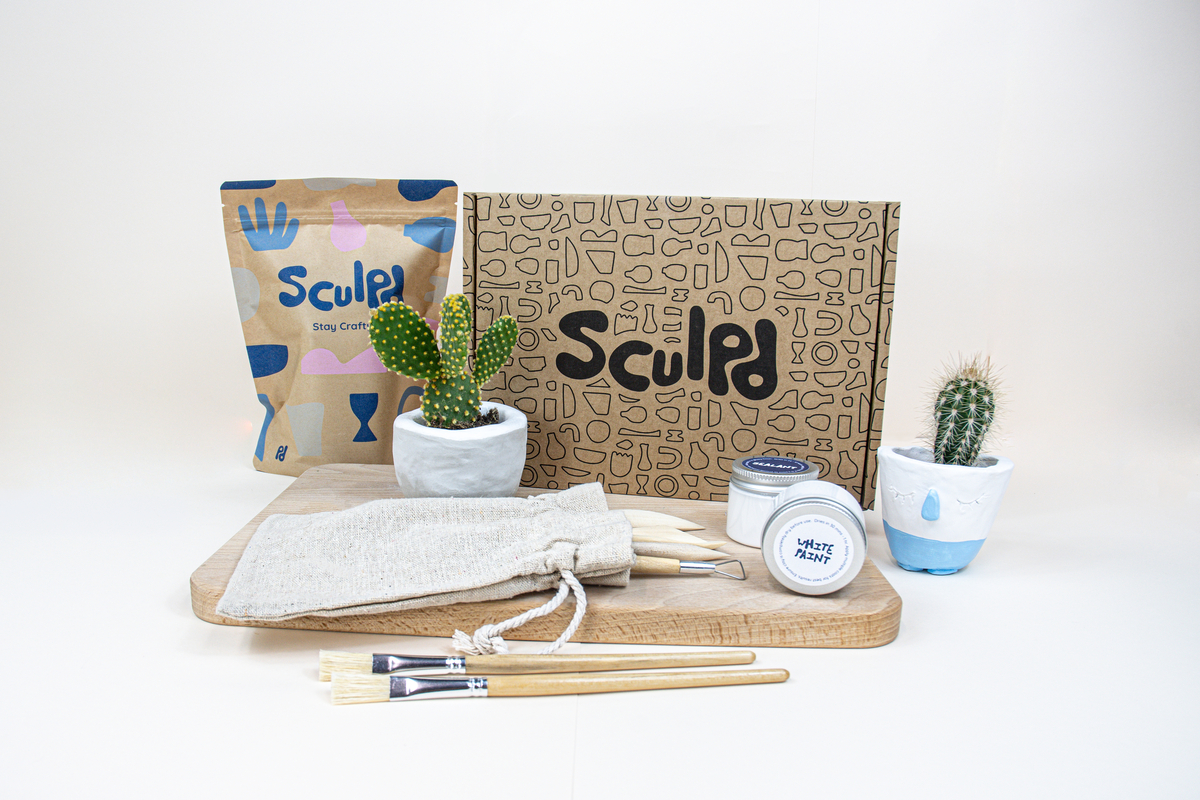 Sculpd is the UK's first at-home DIY clay pottery kit company, with nationwide delivery for all budding potters. Each air-dry pottery kit contains everything needed for all ages and abilities to create something unique – from pinch pots, succulent plant pots, trinket dishes, vases, candle holders, sculptures, wall hangings, coasters, pendants to everything in between.
Each kit costs £39 and contains two bags of clay – which is enough for two people – and everything needed to sculpt, carve, paint and seal 4 smaller pinch pots or 2 larger plant pots (perfect for showcasing those date night bunches of flowers, right ladies?). Once created, the clay air dries in as little as 24 hours – so there's no need to use a kiln or bake in the oven.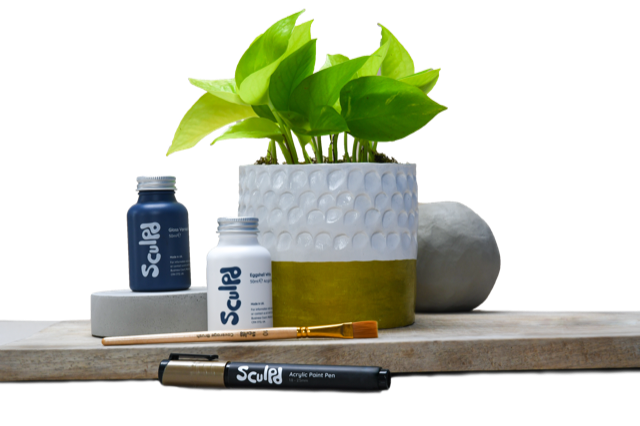 For Christmas, Sculpd will team up with the UK's most-loved online florist, Bloom & Wild, to create a festive plant pot making kit for Bloom & Wild house plants this Christmas. This Christmas gift kit (£15) will be available to buy alongside
any Bloom & Wild house plant
, and will contain everything needed to craft a special pot for the plant. Once finished, the pot can be decorated with a gold metallic paint pen for a festive flourish.
CHOTTO AT HOME KIT BY CHOTTO MATTE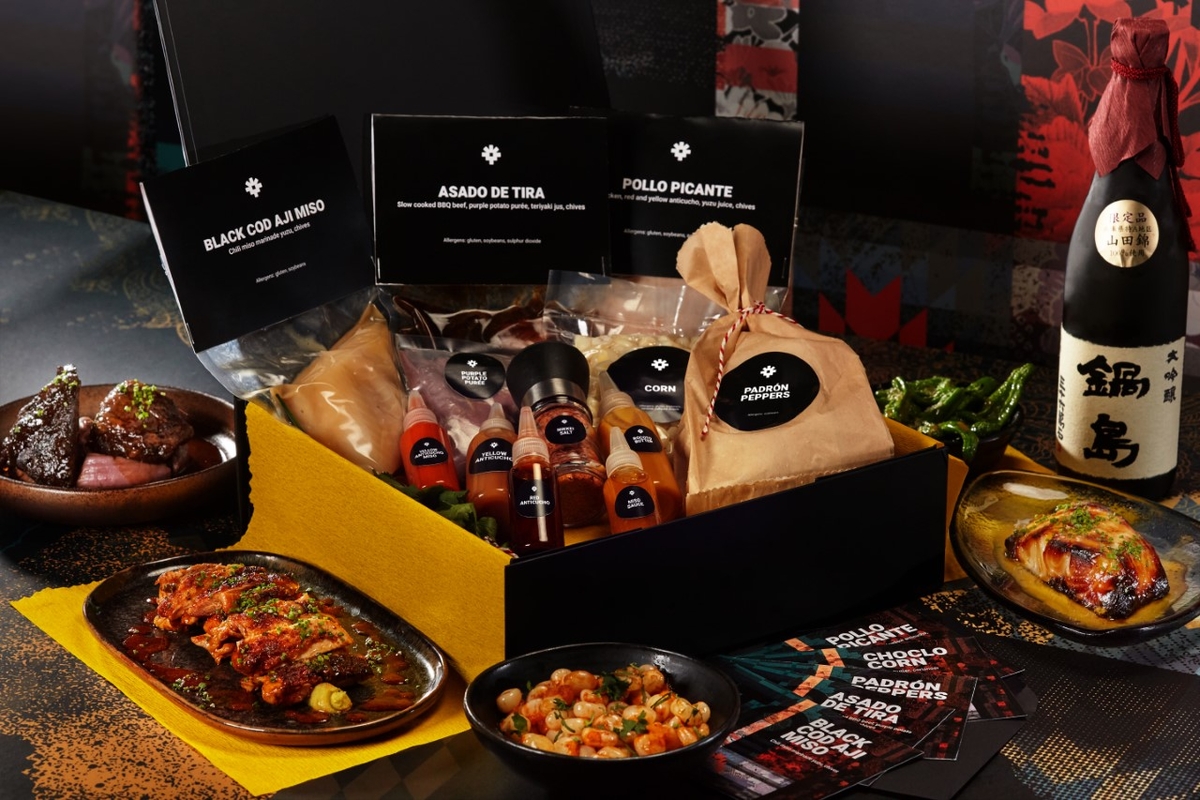 Stuck for date ideas? Designed for Londoners looking to cook restaurant-quality food from the comfort of their own home, Chotto Matte's new 'Chotto at Home' kit includes five of the restaurant's hero dishes: Padron Peppers, Choclo Corn, Pollo Anticucho, Black Cod Aji Miso and Asado De Tira. Priced at £60, the kit is designed to be enjoyed by two people and will bring the restaurant's iconic live cooking theatrics straight to your kitchen.
Delivery is available throughout the week via Supper. Orders can be delivered to wider London on the same day, and a delivery slot can be chosen to suit your schedule. The kit can be kept refrigerated for two days, so you can either choose to elevate your Friday night dinner or choose to savour the kit for a relaxed weekend lunch.
WINE WORKSHOP SPECIALTY HAMPERS
The Wine Workshop, an exclusive online platform providing access to drinks experts in a unique package, has launched three DIY specialty hampers, available for purchase via the website. Designed with an idyllic evening at home in mind, each beautifully packaged hamper includes three or six expertly selected wines, tasting notes from wine aficionados, plus recommendations for complimentary artisan ingredients.
In the first series, the three hampers available are: Old World vs the New, Kinder wines for Our Planet and Independent Italian. 3 bottles cost £150; 6 bottles cost £300 and the hampers make the perfect gift for a date night in, anniversary, birthday, or virtual event with colleagues.
RUDY'S VEGAN DINER DIY KITS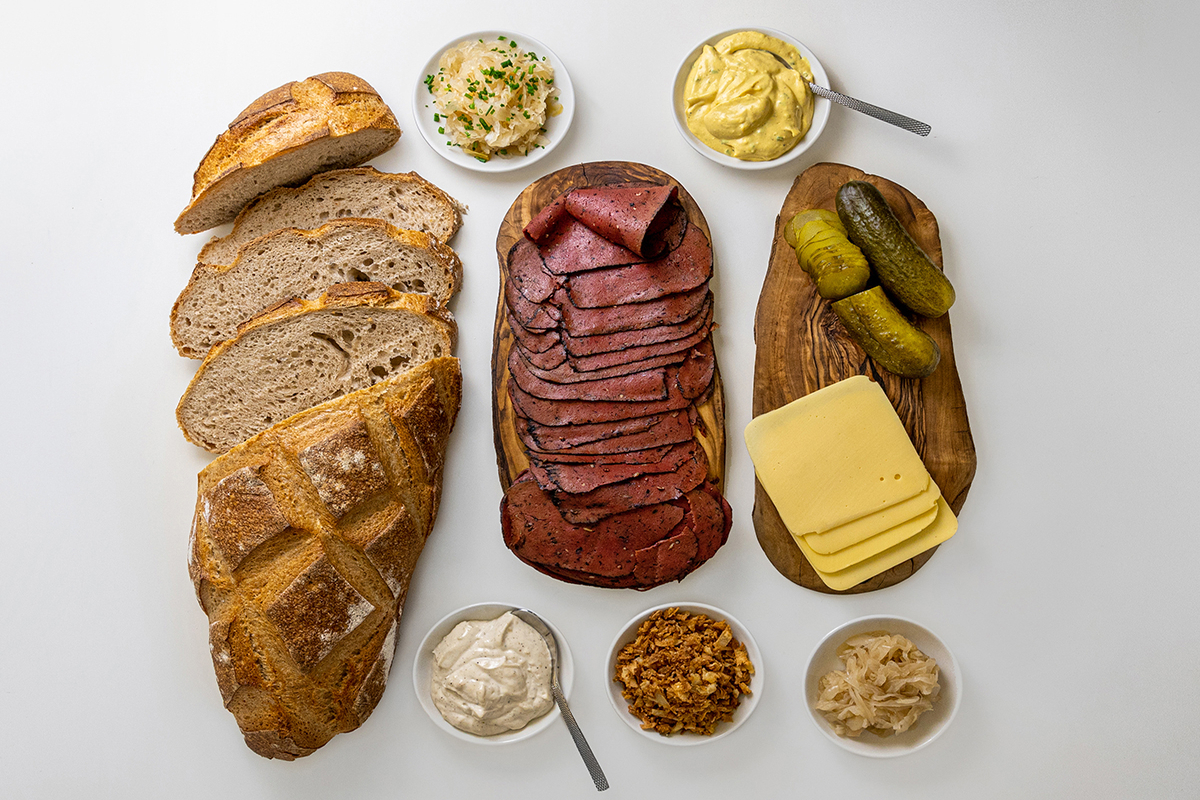 Camden's only vegan diner, Rudy's, has launched a debut range of DIY delivery kits and is sending all that plant-based deliciousness nationwide. Choose from four kits, each packed with the best quality homemade products using original recipes created by Chef Matthew Foster.  The classic 'you won't believe it's vegan' Rudy's Reuben now comes in DIY kit form – complete with a whole loaf of rye bread, ample vegan pastrami, sliced cheeze, pickles, sauerkraut, grilled and crispy onion and Russian and creamy 'cheese' dressings.
Or, if a larger than life dirty burger is more your thing, try the two-patty strong kits including the signature Dirty Burger DIY box. Mix things up with the Grilled Chick'n Caesar Burger, which comes ready to roll with chick'n patties, Caesar mayo, baby gem, tomatoes, garlic herb oil, cheeze slices, buns, crispy onions and baycon. Pasta lovers can get their fix with the Broccoli Mac 'n' Cheeze – it's gooey, it's green and comes complete with three layers of toppings.
All the kits make two generous portions, can be delivered nationwide and are reasonably priced at just £18, with £1 from each box sold donated to Friend Farm Animal Sanctuary, a long-time partner of Rudy's who are on a mission to offer forever homes to unwanted, neglected and abused animals.
Read our review of Rudy's Dirty Vegan Diner here.
HINGE X HEADSPACE PRE-DATE MEDITATIONS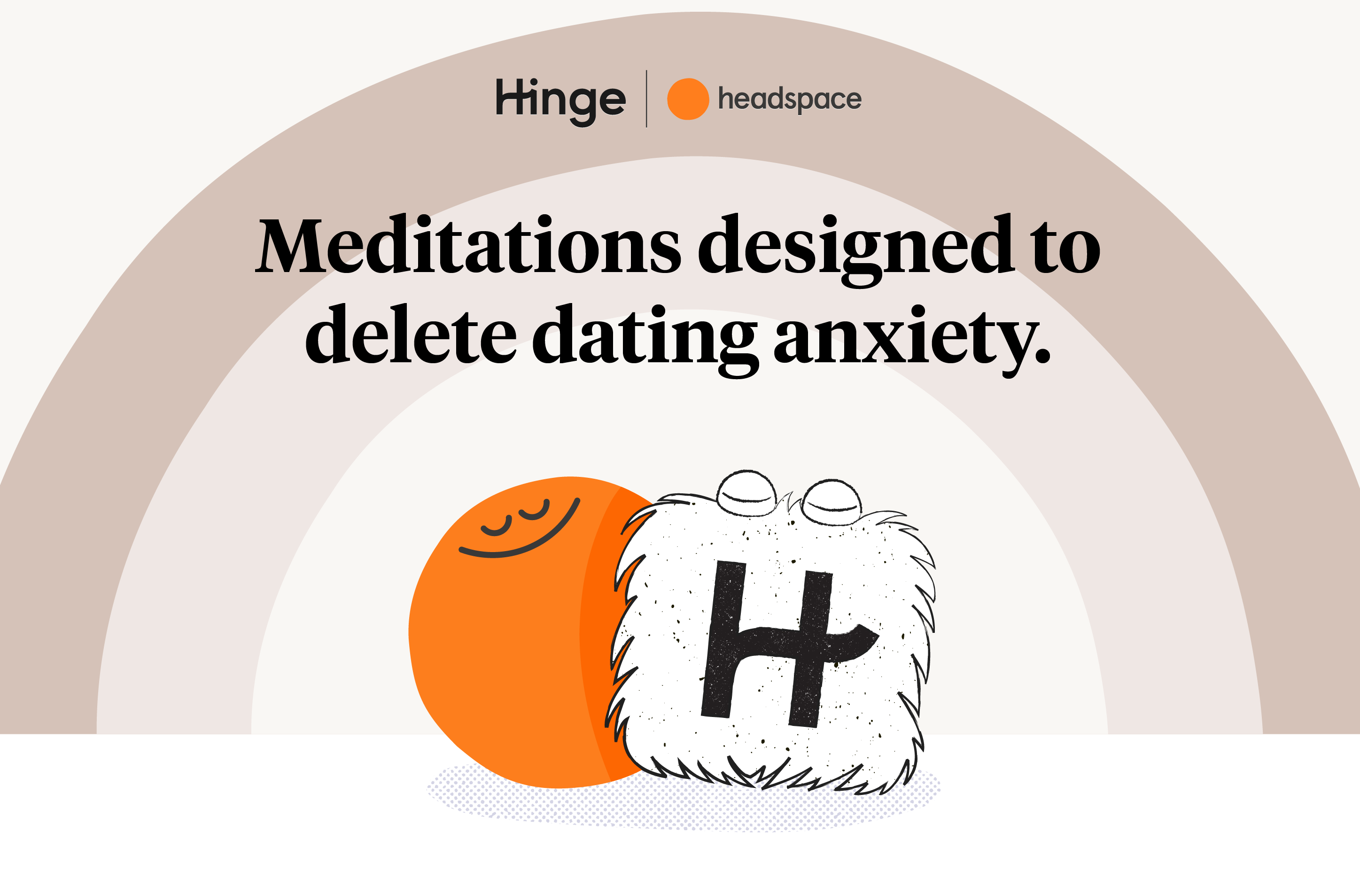 Anyone who is dating will appreciate just now much the pandemic has changed the 'dating process', which for many has led to amplified pre-date nerves in anticipation of a video chat. To help daters deal with these feelings, Hinge has partnered with Headspace to launch free pre-date meditations.
The meditations, designed to help Hinge users keep a clear mind and be kinder to themselves as they prepare for dates and continue their dating journeys during this unique and challenging time, can be accessed here. Each meditation lasts 5-6 minutes, and aim to help users manage any nerves, self-doubt, or negativity they feel before a date.
REMEDY KITS BY SANTO REMEDIO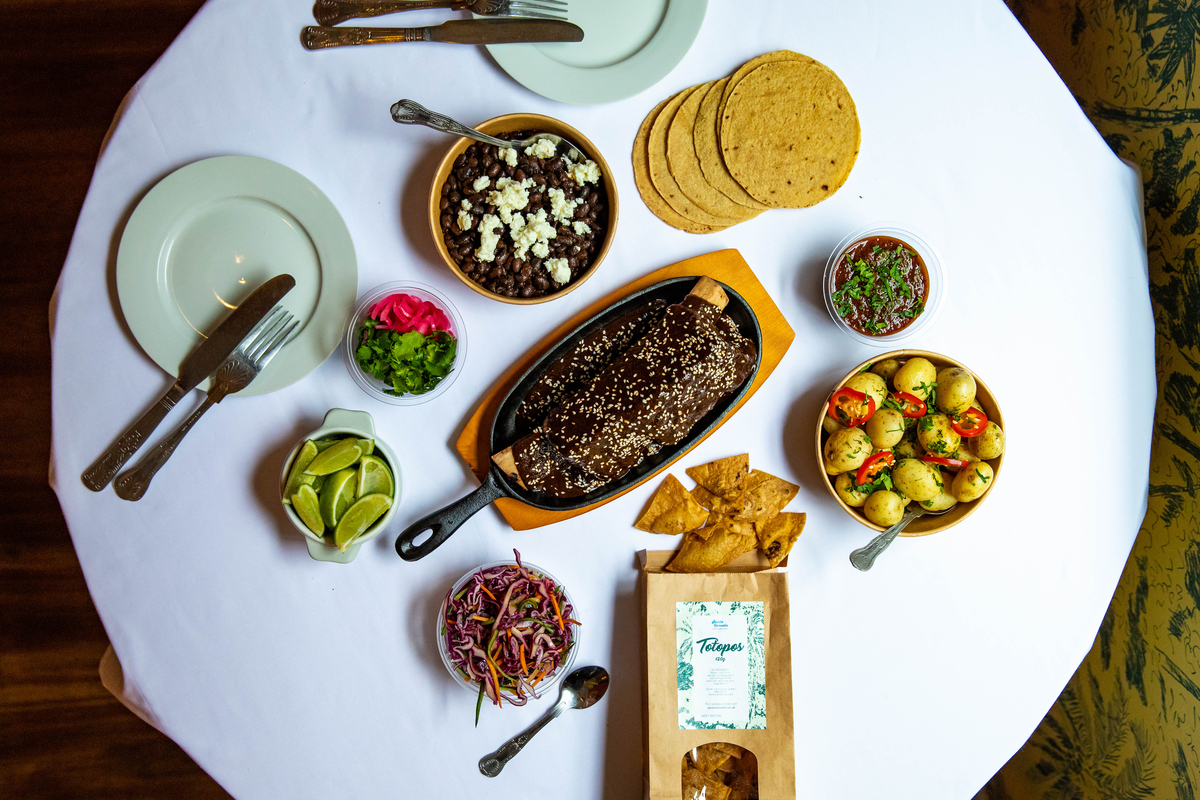 London Bridge's famous Mexican restaurant Santo Remedio has recently launched nationwide family-style sharing meal kits called Remedy Kits. Take your pick from a choice of three hero slow-cooked meats – Bone in Short Rib, Barbacoa Lamb Shank and Duck Carnitas, all accompanied by a selection of sides, salsas and Santo Remedio corn tortillas to create your own taco experience at home. Santo Remedio uses only the finest quality ingredients, making all marinades and salsas with fresh herbs and smoked dried chillies from Mexico, to deliver the most authentic flavours.
Remedy Kits are designed for two people and are priced at £45 per kit. For the full Santo Remedio experience, the restaurant's famous margaritas have been bottled and are also available to purchase online alongside a selection of Mexican wines.
For more meal kit suggestions, read our round-up here.
BEST DATE IDEAS – GOING OUT
OMAKASE EXPERIENCE AT HOT STONE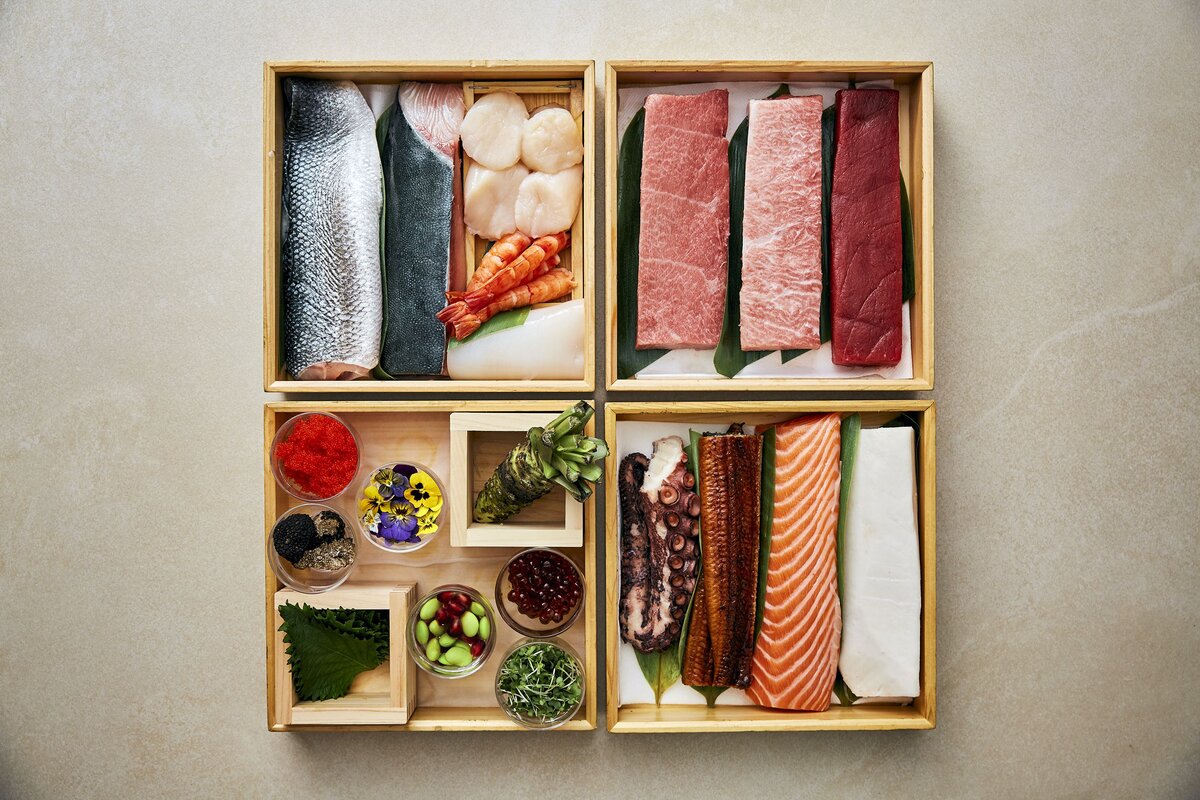 Want date night ideas with a wow factor? Award-winning Japanese steak and sushi bar Hot Stone has launched a decadent 14-course Omakase menu. Available every Monday, Executive Chef Padam Raj Rai carefully curates a unique menu using his 19 years of experience at the most prestigious Japanese kitchens in London to expertly prepare 14-courses of kobachi small plates, fish, seafood and delicate dishes. Every seat is at the chef's table with a bird's eye view of all the theatre and specialist sushi skills on show – perfect for guaranteed wow factor on a date night.
BOOTLEGGER BREAKOUT BY CAHOOTS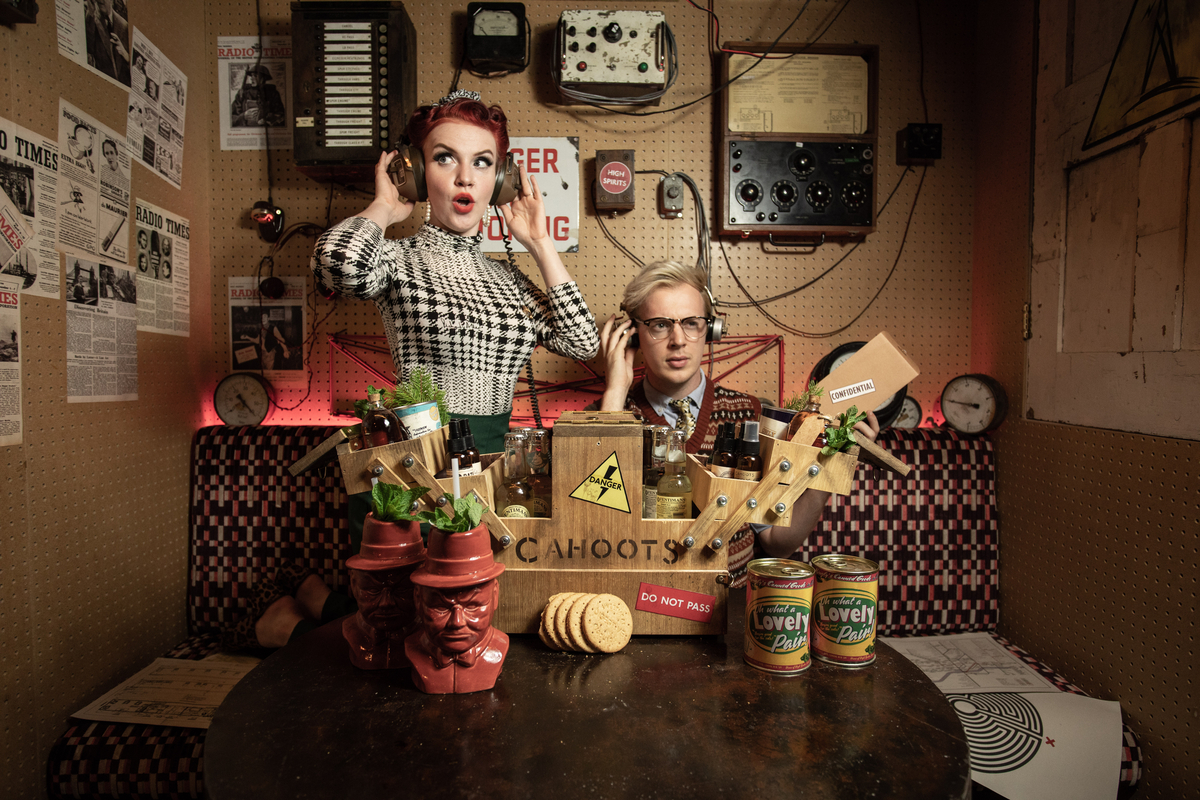 Bootlegger Breakout is an eccentric new escape room and cocktail making adventure that combines time-pressured problem-solving and expert mixology into an unforgettable underground experience. Taking place in the Cahoots Control Room, Soho's subterranean hooch-filled hideout from which the Scoundrels supply the boozy black market and fuel high-spirited hijinks across London, you will be tasked with reviving their struggling production line and recreating the next batch of beverages to be delivered that same day.
After a stiff welcome cocktail to get the blood pumping, the escape room element of the experience will begin with the discovery of a solo Scoundrel, who's been left tied up and gagged in the Control Room's iron locker. The race is on for the recruits to find the key, unlock the Scoundrel and help him recreate the cocktails before the Old Bill returns.
The experience launches on 17 October and is available to book now on Saturdays and Sundays from 12pm. Prices start at £45 per person, including three Cahoots cocktails and the experience in groups of 2-6, making it the perfect date, double date or group experience.
THE BLACK BOOK WINE EVENINGS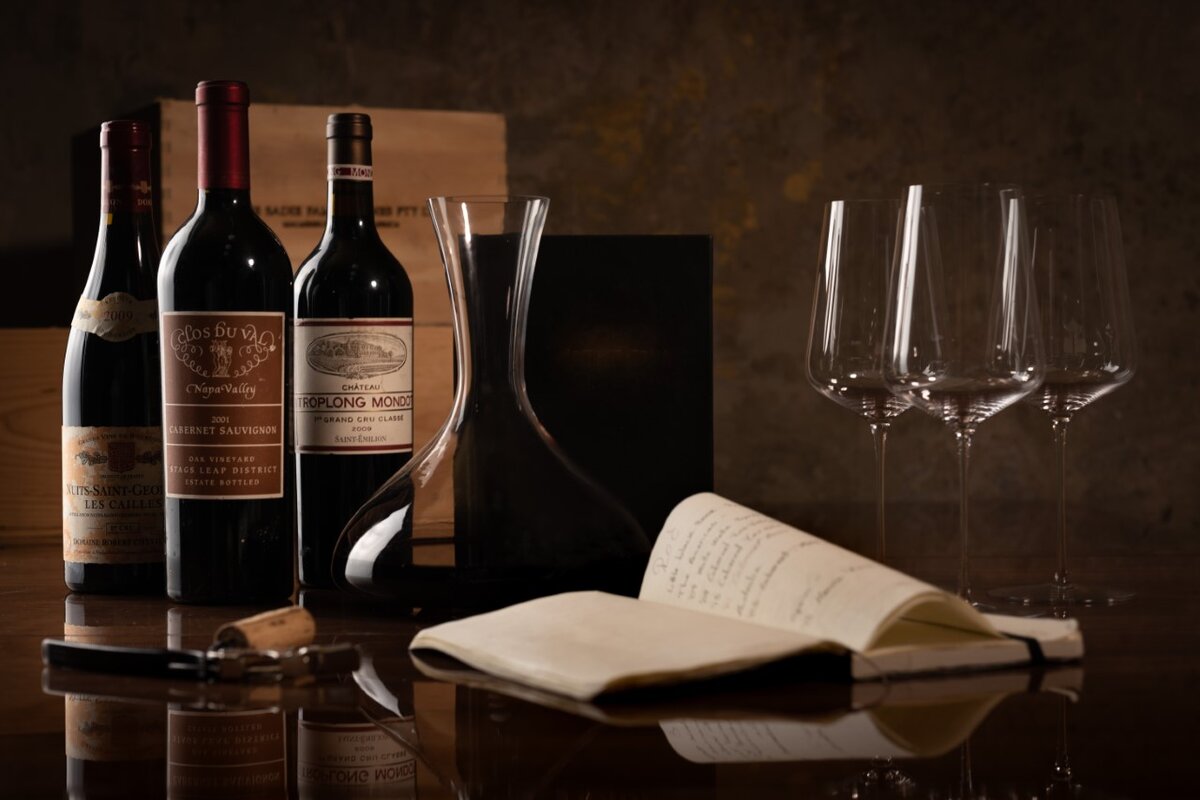 Date night ideas don't get better than this in our opinion. Soho's newest wine cave and restaurant, The Black Book, specialises in rare and interesting wines alongside classic brasserie dishes and bar snacks. The intimate and warmly designed space provides the perfect setting for an evening of good conversation, food, cocktails, and most importantly, wine. Wines by the glass include the super Tuscan Tassinaia at £12 and and a scarcely found Sancerre by master producer, Francois Cotat at £14. For those looking to impress, guests can choose from a selection of fine wines from the venue's highly anticipated 'Black Book', supplied by private collectors at a much softer price point due to the owners' industry relationships.
SIX BY NICO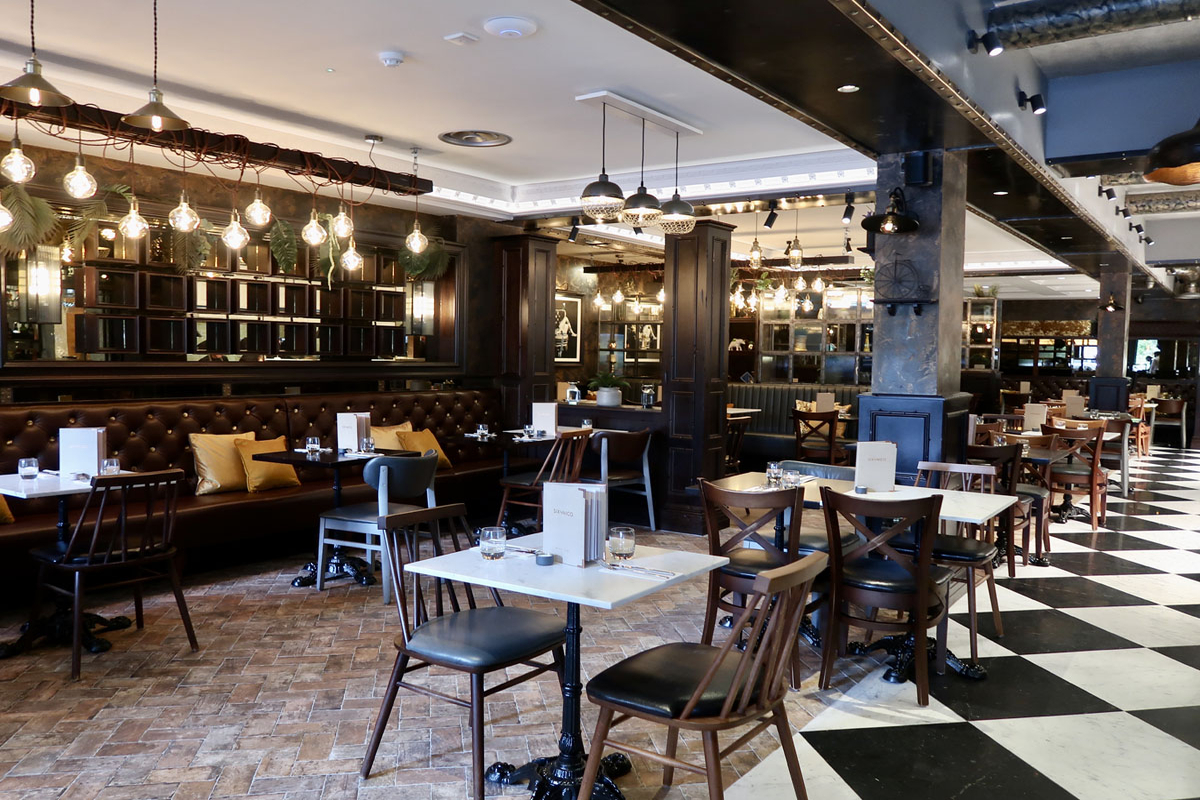 From street food trucks to late-night hot dog stands, family-run pizzerias and fine-dining food experiences, it goes without saying that New York City's food scene is one of the best in the world. Try their new and playful six course tasting menu, 'New York'.
The six-course menu showcases the city's culinary highlights, such as 'Smoked Flatiron', a smoked brisket croquette with Jerusalem artichoke, lovage emulsion and bone marrow sauce. The final course is of course the 'Big Apple', made of apple curd with oat and pecan granola.
TOKii AT PRINCE AKATOKI LONDON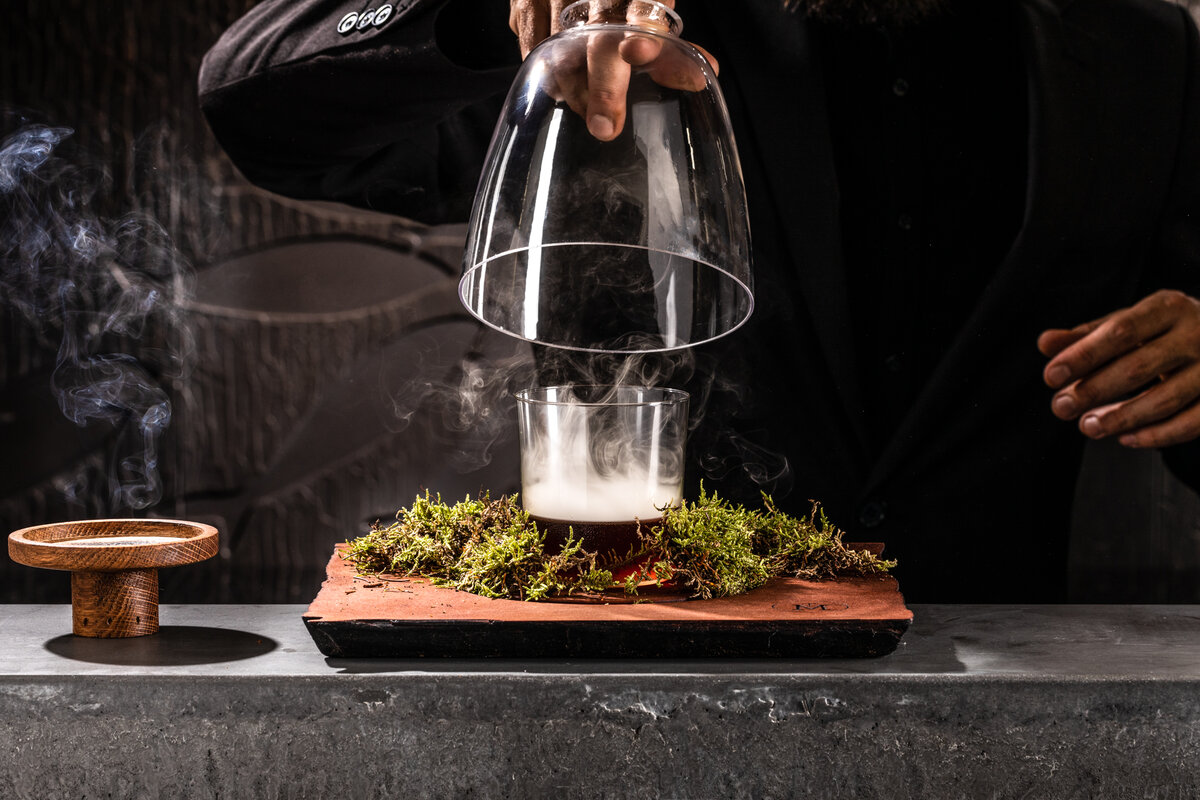 Located in the stunning Prince Akatoki London hotel in Marylebone, Japanese fusion restaurant TOKii brings the best of Eastern and Western flavours together. Menu highlights include Yellowtail carpaccio with ginger, samphire and citrus soy dressing and Saikyo black cod with crushed peas, spring onions, pea shoots and shiso oil. The signature dish, Hot stone wagyu beef with grilled vegetables, as well as wagyu beef and yellowtail shabu shabu with vegetables, Shimeji mushrooms, kombu and ginger broth and foie gras butter are not to be missed.
BEST DATE IDEAS – ESCAPING AWAY
ESCAPE TO BRIGHTON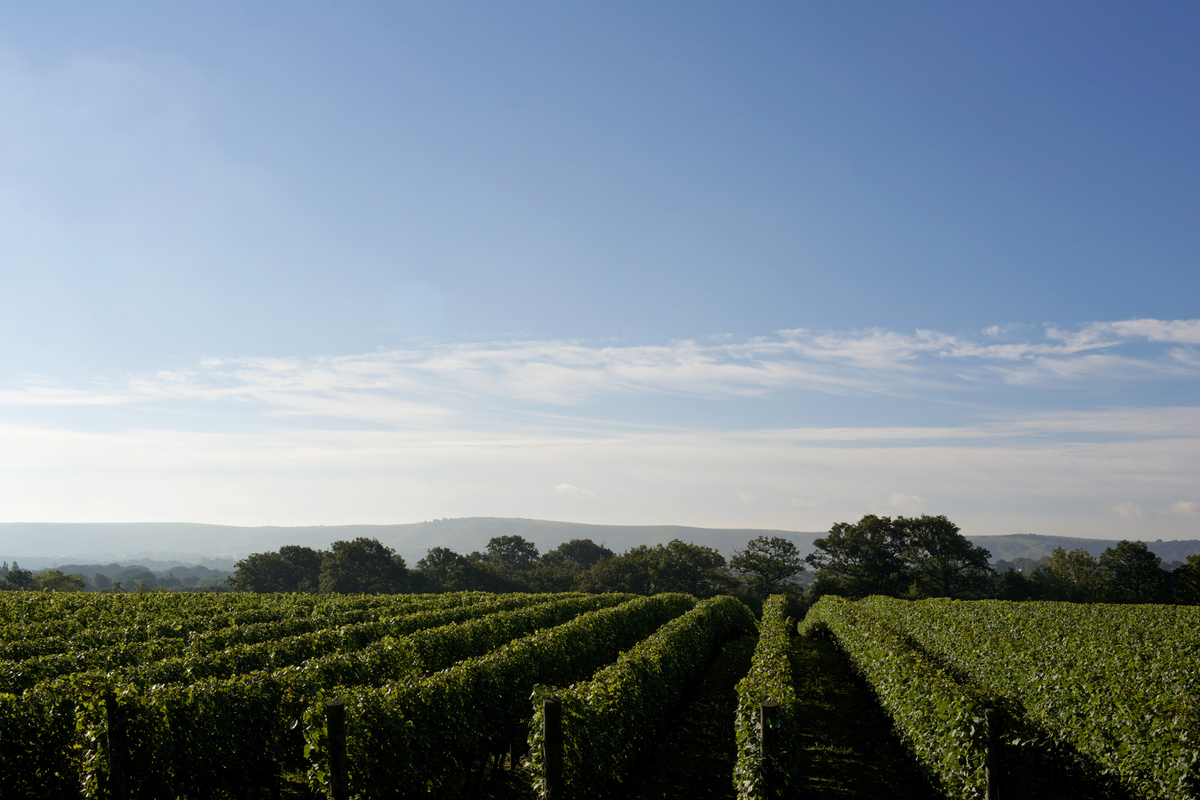 Looking for date night ideas in the country? There's so much more to Brighton than a beach and pier, and given its close proximity to London, it's the ideal destination for a day trip or weekend stay. Start your day at Ridgeview, a second-generation family company dedicated to the production of the highest quality English Sparkling Wine. Nestled at the foot of the picturesque South Downs in Ditchling, the beautiful tasting room is open year round for Tour & Tasting experiences.
Sweat it out at the unique Beach Box spa, an authentic Finnish sauna experience set on a secluded area of Brighton beach. Beach Box is a year-round wellness centre and wood-fired sauna created from a beautifully converted horse trailer, with the English Channel as plunge pool (cold water showers also available).
Head out for dinner at Terre a Terre, an award-winning restaurant offering fantastically versatile menus, from quirky sharing plates to multi-course set menus. The restaurant has become one the most exciting and successful vegetarian restaurants in Brighton and the UK, and is as popular among meat-eaters as it is among vegetarians and vegans.
For couples looking to extend their stay, Artist Residence offers a creative, bohemian hangout on Brighton seafront, complete with sunset views and the sounds of the sea. Situated in the centre of Brighton on a historic Regency Square, each of the 24 bedrooms have been individually designed. The 12 'Arty' rooms have been decorated by local and international artists whilst the 12 'House' rooms have up-cycled furniture and limited edition prints. Rooms start at £99.
Want more ideas for how to spend a weekend in Brighton? Read our pick of things to do here.
BARNSLEY HOUSE – THE COTSWOLDS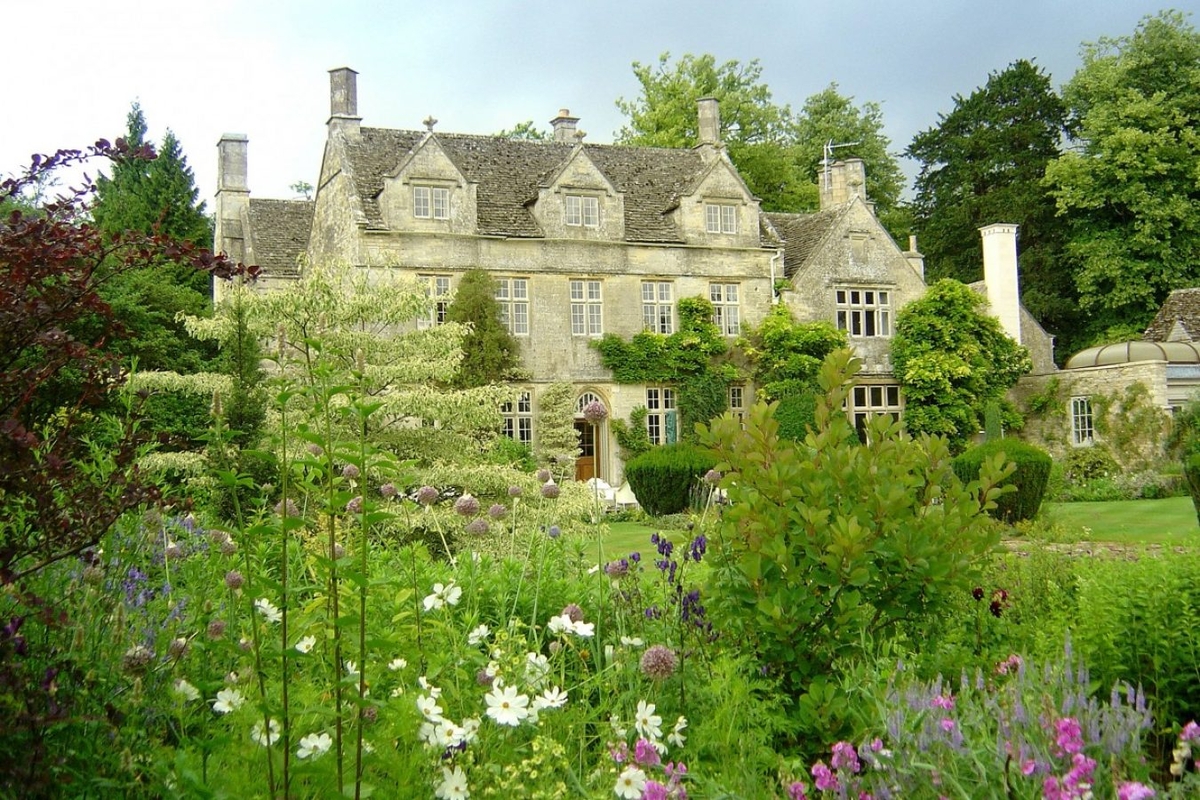 Set amidst the rolling hills of the Cotswolds, Barnsley House embodies the perfect English country house and gardens. With just 18 elegant, individually designed bedrooms, an incredible spa and private cinema, Barnsley House is the perfect place to escape for a weekend. Once the home of famed garden designer Rosemary Veery, Barnsley is a grand 17th-century manor house with beautiful design details, chic furnishings and cosy log fires – the ultimate rural hideaway this Autumn.
Staying at Barnsley House is all about grown-up rest and relaxation. Outside lie four acres of gardens to explore, spanning a Libernum walk, beautiful blooms and topiaries. The spa is a secret hideaway surrounded by nature, all designed to help guests relax, recharge and revive. The outdoor hydrotherapy pool enjoys countryside views and all treatments are inspired by natural botanical elements. Overlooking the gardens, the hotel's restaurant The Potager serves the freshest of produce from their newly-restored Potager kitchen garden. Guests also have access to the hotel's private cinema to curl up with a classic film.
Rooms start from £239 per night.
THE MITRE – HAMPTON COURT, LONDON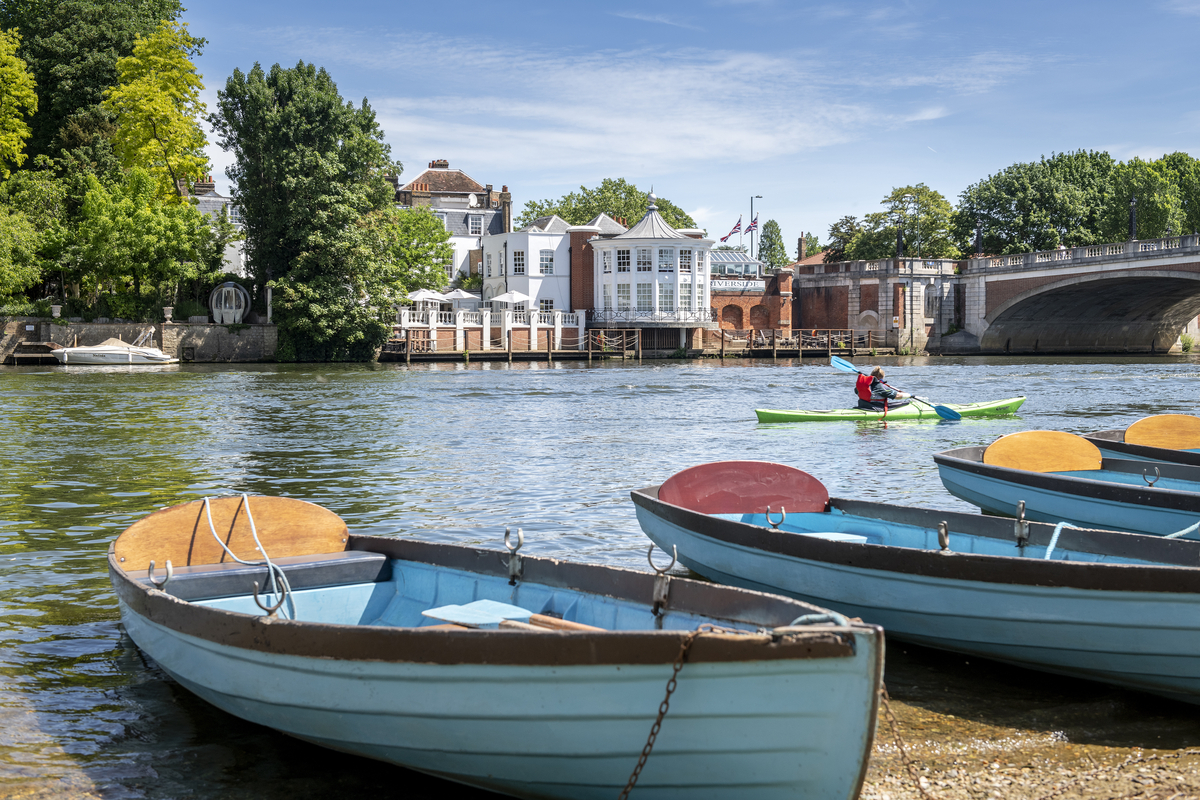 Opened in September 2020, The Mitre Hampton Court is a Grade II-listed boutique hotel set on the banks of the River Thames by Hampton Court Palace. Rebuilt in the mid-18th century, The Mitre dates back to 1665 and was originally used as an ancillary accommodation for guests of King Charles II. The hotel's 36 rooms, individually designed by Nicola Harding, showcase this unique history. With a riverside restaurant, a Whispering Angel boat house and private boat jetty with a hotel boat, there is much to keep you and your date entertained.
Couples can take a a romantic boat ride down the River Thames, enjoy a candle-lit dinner in 1665 restaurant, indulge in a luxurious roll top bath and more. Rooms start at £195, including breakfast.
THE BALMORAL HOTEL – EDINBURGH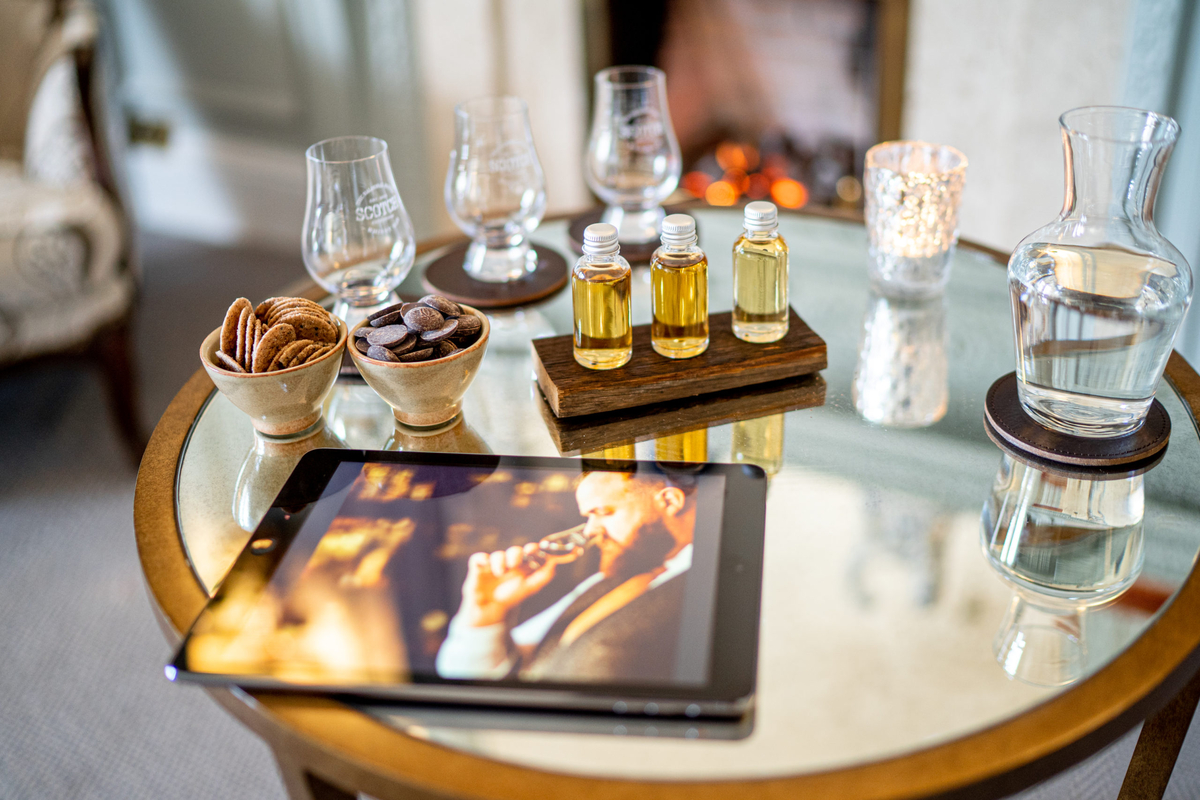 Edinburgh's stunning Balmoral Hotel has launched The Curfew Club: an exclusive series of new in-room or in-Suite after-10pm experiences, to curb guests' cravings for the well-loved Edinburgh nightlife. With Scotland's latest COVID regulations, hotels are still allowed to serve alcohol to guests in their rooms, making experiences such as the Cocktail Creation and Virtual Whiskey Tasting with the hotel's very own Scotch Ambassador even more appealing. Alternatively, enjoy a movie night accompanied by an indulgent cinematic inspired menu in the safe haven of your bedroom.
CHEWTON GLEN – HAMPSHIRE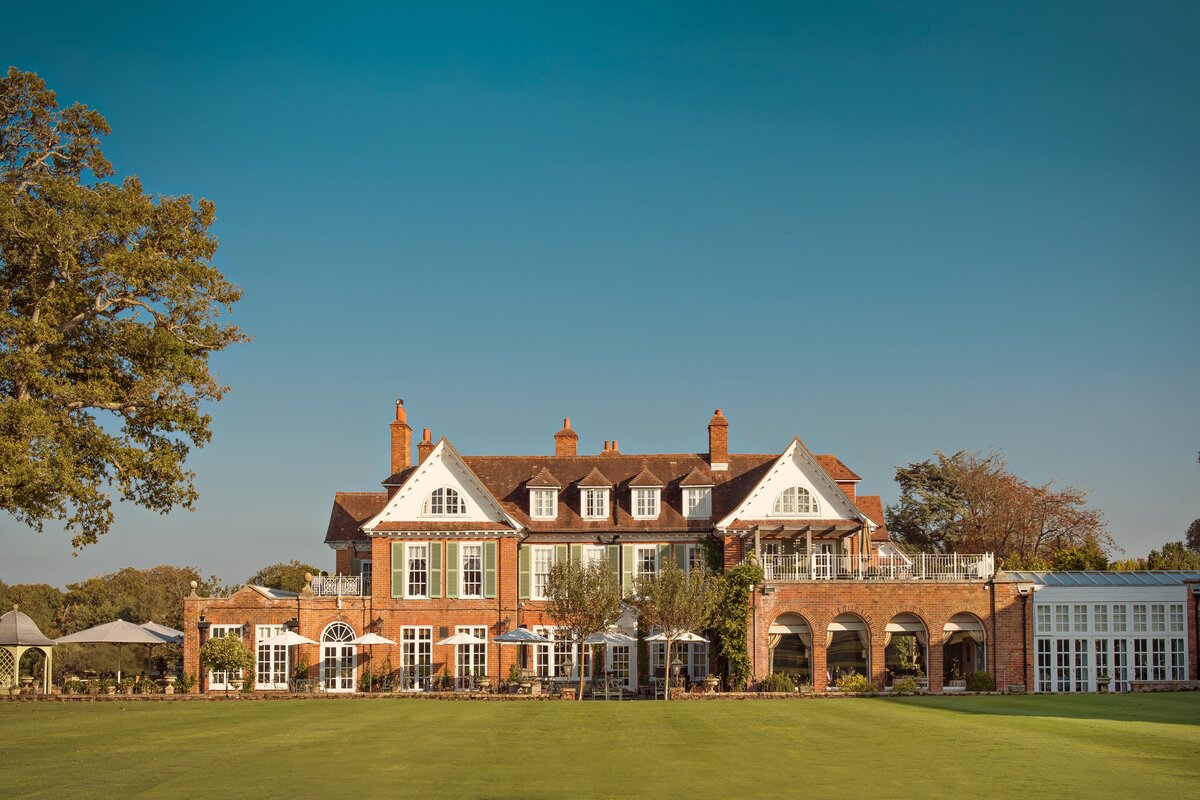 Chewton Glen is a five-red star luxury country house hotel, located on the edge of the ancient and protected New Forest National Park in Hampshire and just a few minutes' walk from the beach and rocky coastline. For couples looking for an extra-special stay, the hotel offers a selection of wonderfully unique Treehouse Suites (including private hot tubs and terraces) for a romantic escape 35ft above ground where couples can spend the night with their heads in the clouds. Spend the night stargazing in the treetops, soaking in an outdoor hot tub or sipping specialty wines in front of the fire. Indulge in tree-room service, chef-prepared dinners and private spa treatments delivered by skilled therapists who transform the suite into a peaceful spa.
Treehouse suites start at £1,150 per night, including breakfast.
THE GAINSBOROUGH – BATH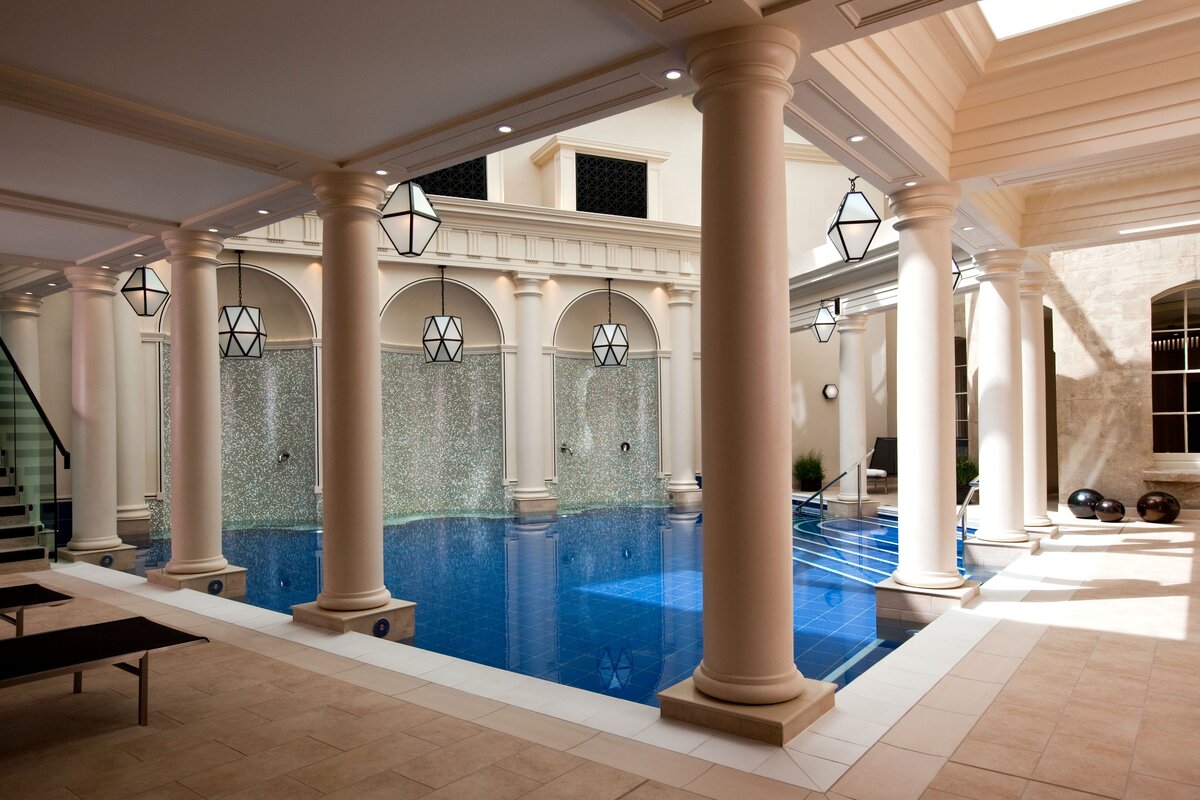 One of the first world-class spas to open in the UK, The Gainsborough Bath Spa is the only hotel in the country to offer its visitors the opportunity to experience Bath's natural thermal waters. Book a stay in the hotel's Bath Spa Rooms and Suite and you will have the chance to take the waters in the privacy of your own room, with a luxurious alcove rolltop bathtub that is tapped directly into the city's famed natural healing thermal waters.
Suites start at £340 per night.
THE GROVE – HERTFORDSHIRE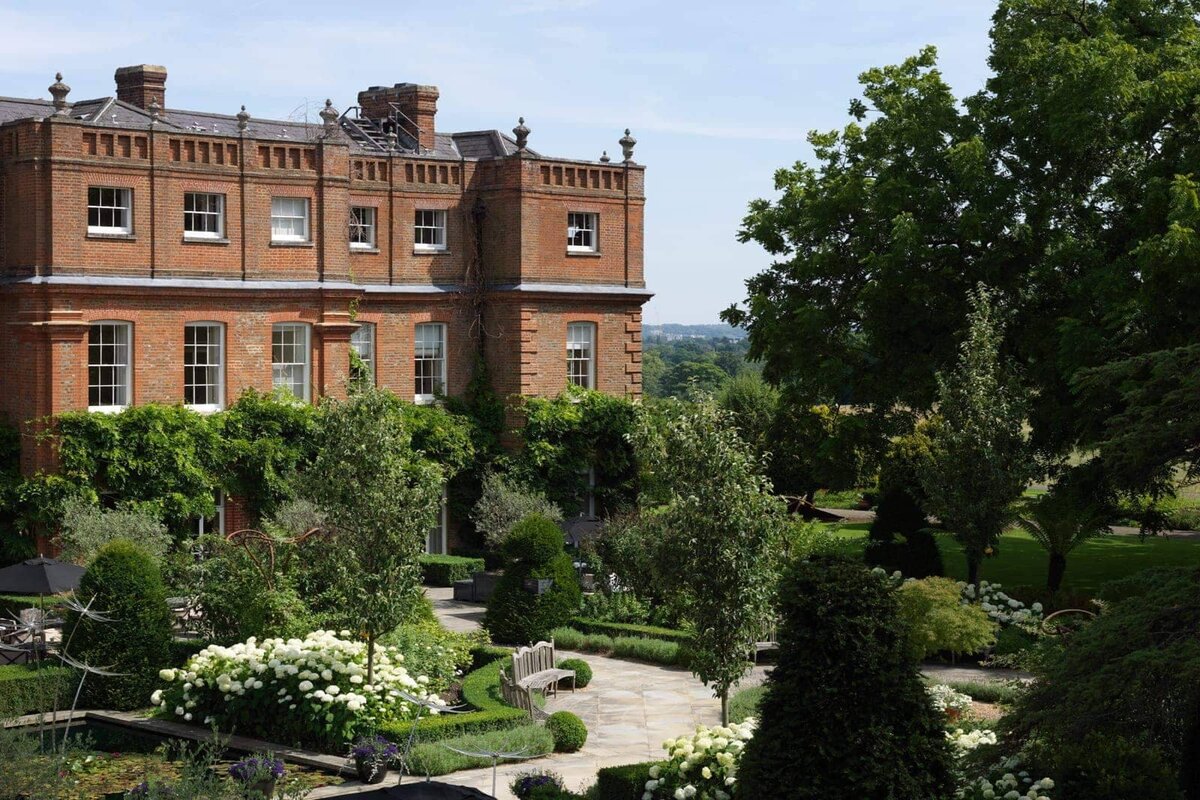 The Grove, Hertfordshire, has unveiled Jimmy's Lodge at The Grove, a winter pop-up restaurant in collaboration with Chef Jimmy Garcia. A complete takeover of The Stables restaurant, the mountain-inspired pop-up will serve up a variety of winter warmers for guests until mid-January 2021. Complete with rustic wood beams, cosy corners and alpine-chic decor, Jimmy's Lodge at The Grove is the ideal setting for couples to hunker down after a day out on the golf course, relaxing at the spa or partaking in the estate's many wintertime activities.
The restaurant will offer a 'mountain-inspired' menu, with dishes including maple glazed pumpkin, seasonal game dishes, sharing steaks with skin on parmesan and truffle fries and a range of craft beers, spirits and wines. For an authentic alpine treat, guests will find themselves immediately transported slope-side with Jimmy's legendary cheese fondue, complete with sourdough and pickles for dipping.
Post-dinner, guests can head to The Grove's sumptuous, newly-decorated Lounges for a nightcap, or indulge in a garden-to-glass cocktail – created using botanicals and ingredients from Jemima's Kitchen Garden – at The Glasshouse Bar.
Nightly rates at The Grove start from £325 for a West Wing Superior Room, on a room-only basis.
ROCKLIFFE HALL – DURHAM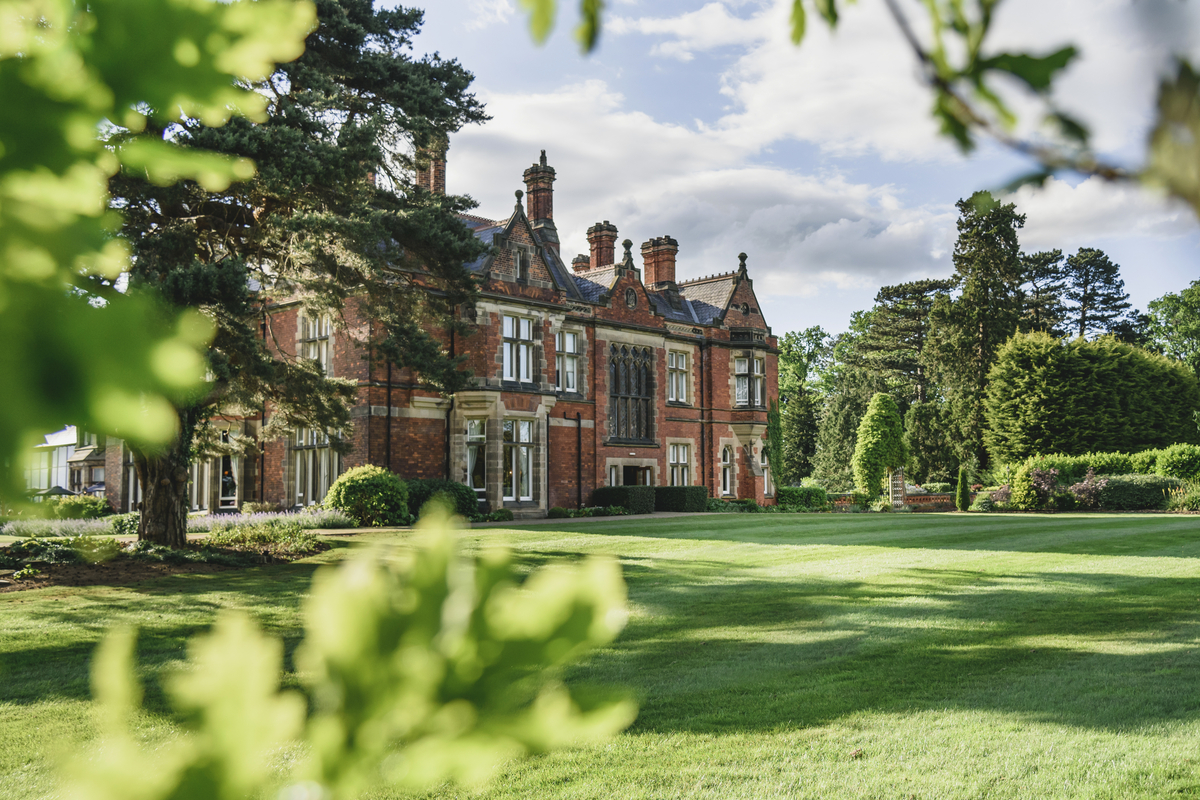 Just 2.5h from London by train, five-star Rockliffe Hall is the ideal escape for city couples. This luxurious resort is one of the finest in the north, featuring a historic hall dating back to 1774 and beautiful Old Hall bedrooms overlooking the surrounding countryside. The Gourmet Getaway break includes a two-hour session in the award-winning spa, with time in the exclusive indoor-outdoor Spa Garden which boasts an infinity-edge outdoor pool. Don't miss the spa's Mind Therapy Bed, which gently vibrates while a headset plays binaural beats that sound like soothing spa music but are really guiding you through the brainwave cycles of sleep to take you to a state of deep relaxation where healing occurs.
In the evening, a journey of food heaven awaits in the flagship 3AA Rosette Orangery restaurant, where the expert brigade of chefs will take you on a heavenly trip through six courses of different tastes, textures, and temperatures of the region – accompanied with perfectly paired wines selected by the Sommelier team.
Rockliffe Hall's Gourmet Getaway break costs £470 per room, Friday or Saturday.
Liked this article on Best Date Ideas? Read 'What it's like to date a fitness addict'.
By Rosie
Main image: Santo Remedio
Get your weekly DOSE fix here: SIGN UP FOR OUR NEWSLETTER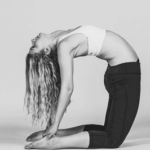 After graduating from Cambridge University with a triple First, Rosie decided to pursue a career in the fitness industry rather than follow the traditional path of her peers in investment banking. Unable to shake off the fast-paced routine she developed in her City job, she achieves balance by winding down in yoga sessions, escaping on fitness retreats, and going for extended brunches that somehow seem to wind up in a hidden gem of a cocktail bar.