Planning a night out with colleagues but tired of binge drinking and not brave enough to suggest something fitness related? Not everyone finds the idea of pounding treadmills in the dark to rave music quite so exhilarating, besides perhaps not an experience to be shared with your boss? Rolling around in a ball pit however…
Here's a round up of our top alternative nights out for the active reveller to get you and your work mates moving sans sweat.
THE CRYSTAL MAZE
Activity? The ultimate team challenge that will test your skill, mental and physical ability
What? Inspired by that 90's game show, face challenges designed to test your skill, mental and physical ability across four adventure time zones: Aztec, Industrial, Futuristic and Medieval. You know the drill – for each challenge completed your team earns a crystal, the more you earn, the more time you'll get in The Crystal Dome! 4 teams participate per session, 8 per team, each session lasts 90 minutes.
Address: 10-14 White Lion St, London N1 9PD (Moving to the London Trocadero in Spring 2019)
Tube: Angel (Northern)
Price: Single ticket £52.50
BALLIE BALLERSON
Activity? Raving in a ball pit – really
What? Play, rave and mess around in a chest high underground ball pit, while being serenaded by DJs spinning funk, bass and techno. London's famous adult ball pit bar has recently undergone a transformation. It's now an Enchanted Forest with a blue lagoon and a waterfall, gigantic trees with a new list of cocktails. Enjoy a two-hour slot with access to an upstairs bar with craft beer, cocktails, wine and prosecco.
Address: 79 Stoke Newington Road, London, N16 8AD
Tube: Dalston Kingsland (Overground) Hackney Downs (Overground)
Price: From £10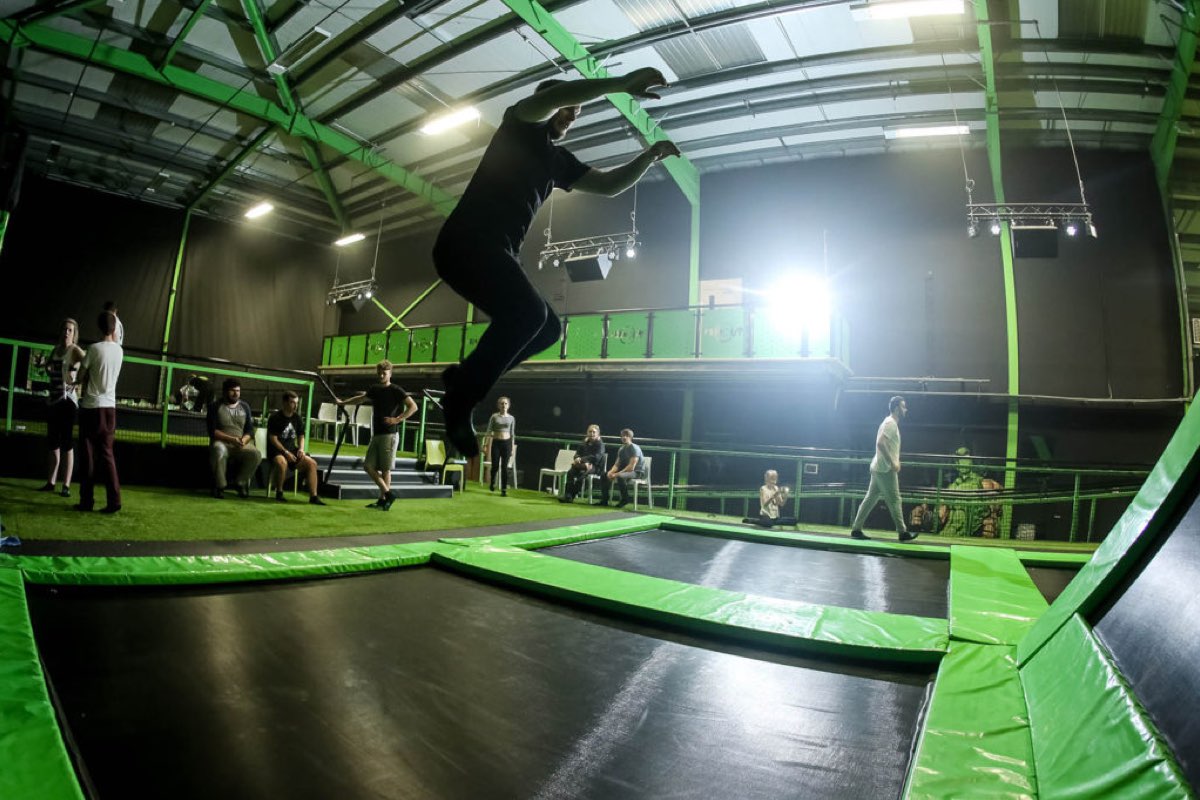 FLIP OUT
Activity? Trampolining
What? A bouncy playground for all ages with a host of health benefits, from improving balance and coordination to helping the brain construct neural synapses and pathways! Repetitive bouncing creates just enough stress to build higher bone density, creating stronger bones and improves the lymphatic system increasing flow as much as 15 times – no wonder you feel such a rush! Just add friends and some music and you're flying! In terms of cardio fitness… according to the geniuses at NASA, 10 minutes on a trampoline equates to over 30 minutes running!
Address: Bendon Valley, Wandsworth SW18 4LZ
Tube: Southfields (District), Earlsfield (South West Trains)
Price: £12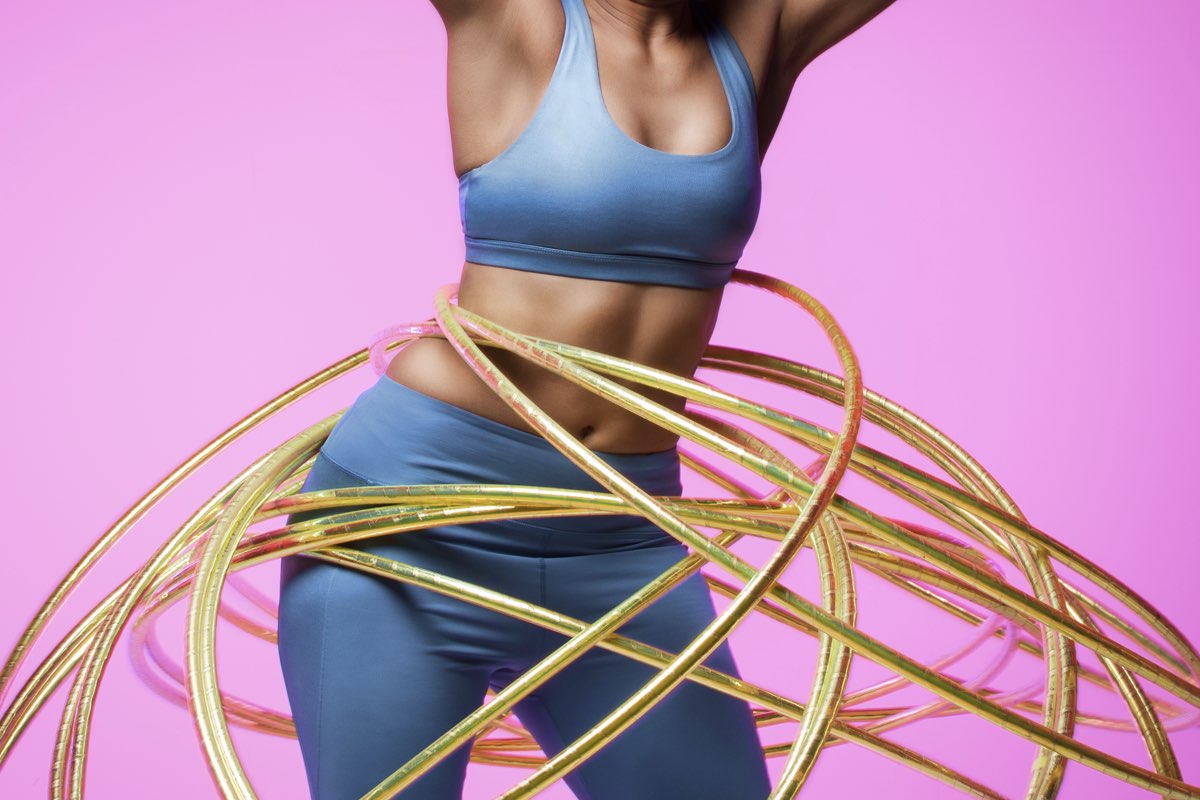 PLAY TONE
Activity? Hula hooping & Roller skating
What? Your playground for alternative fitness and fun in London. Unleash your inner child and hoop, skate, roller hoop and disco your way through the cold winter nights. Their signature HoopTone class is a cardio workout, designed by world record holding hula hoop master Marawa the Amazing and certified by EDMuk (Exercise to Music). Tone and condition your core muscles whilst listening to Carnival and Disco tunes. Forget sit-ups, this is the best way to work your midsection whilst learning new tricks and having loads of fun!
Address: Multiple locations – Dalston, Shoreditch, Soho or Brixton
Price: 1 class £10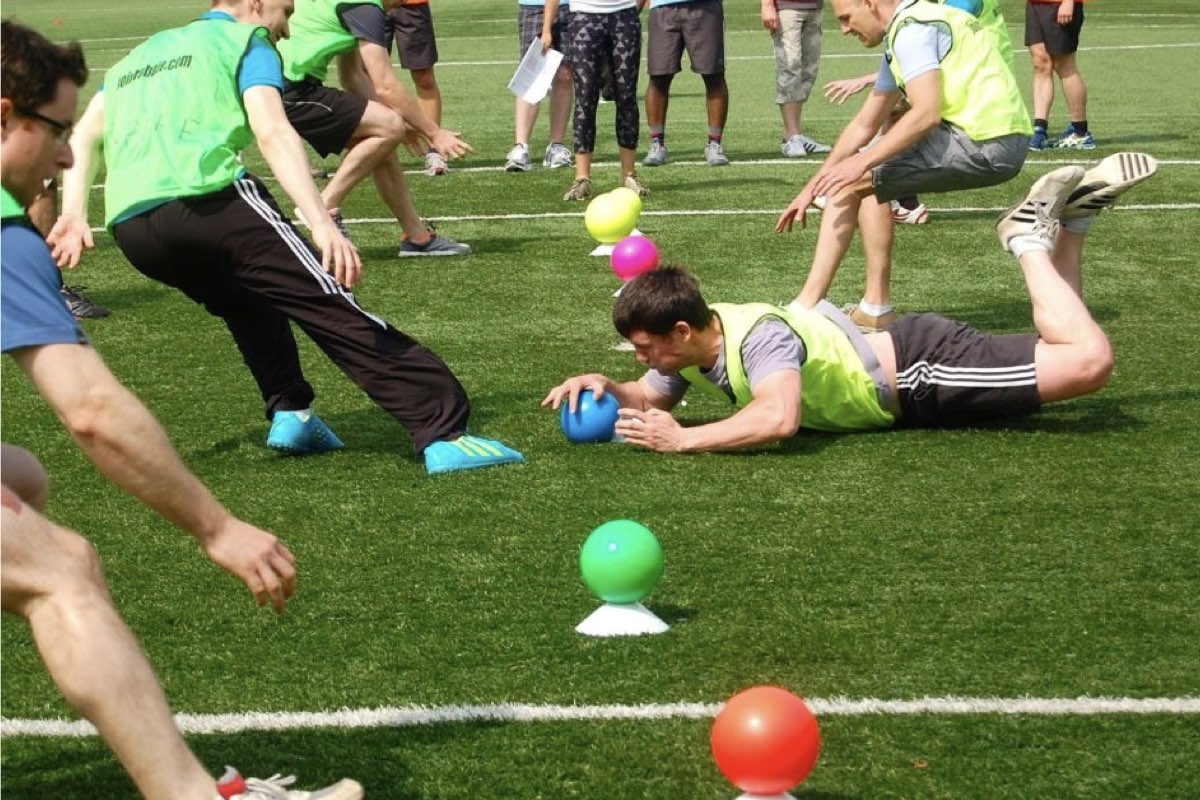 RABBLE
Activity? Social team sport
What? Team based high-intensity fitness classes disguised as games like Capture the Flag, British Bulldog and Dodgeball to transport you back to the playground. Read our interview with the founder of Rabble here.
Address: Multiple locations: Hyde Park, Finsbury, King's Cross, Clapham Common, Canada Water and Shoreditch (Indoor)
Tube: Multiple locations
Price: £14 – 1 game any venue (first-time players can join the fun for free with the code 'FREEPLAY')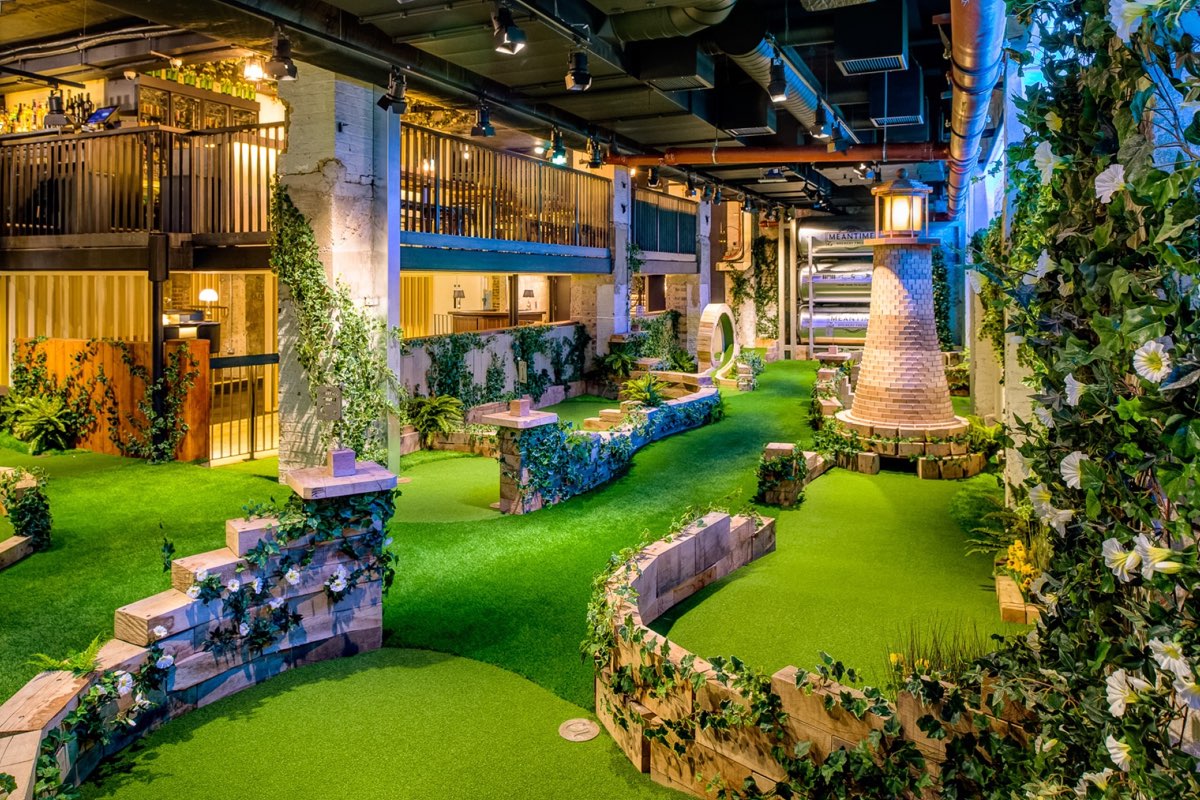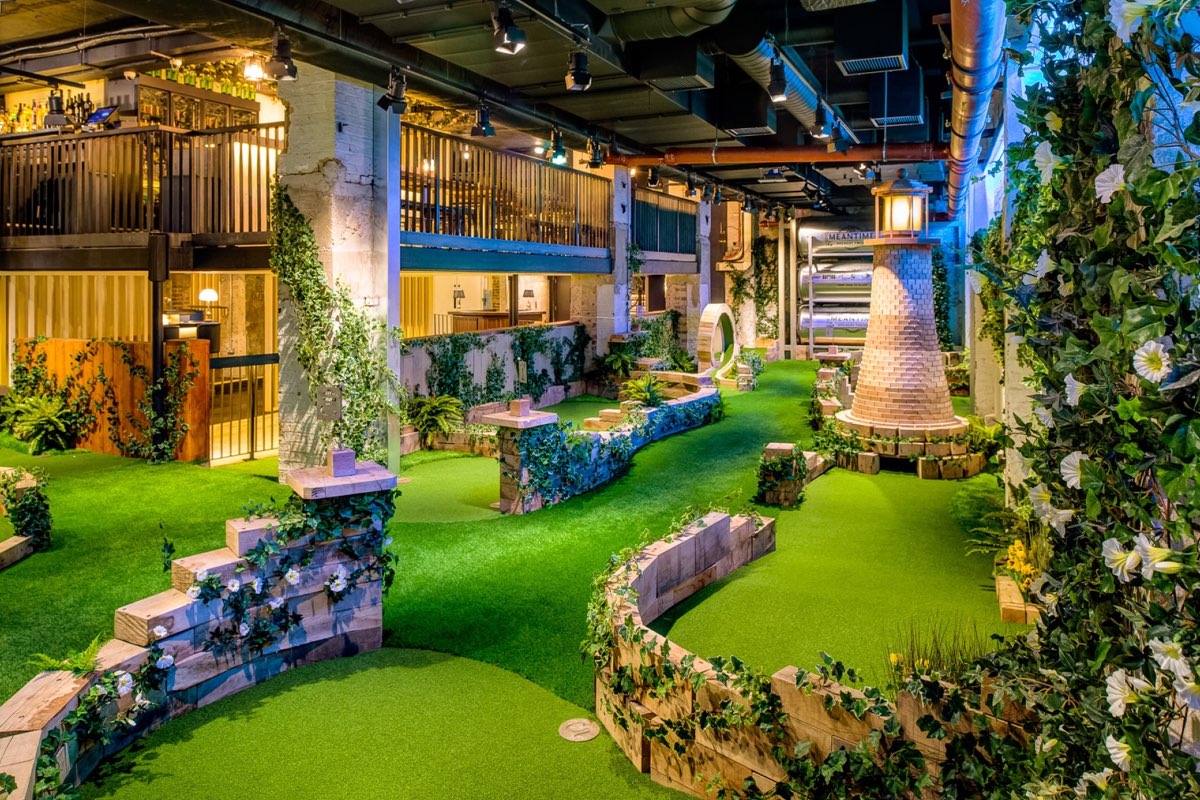 SWINGERS
Activity? Crazy golf
What? Socially competitive golf in a two storey clubhouse with a 1920's bucolic English countryside vibe. Explore a playground of nine-hole crazy golf courses, cocktail bars, a gin terrace and street-food vendors. There's also a Swingers scorecard app and nightly DJs. Keep your eye on the ball with a non-alcoholic Double Dutch Cucumber & Watermelon soda or try the Freixenet Ice cocktail with elderflower liqueur.
Price: £13 per person, per round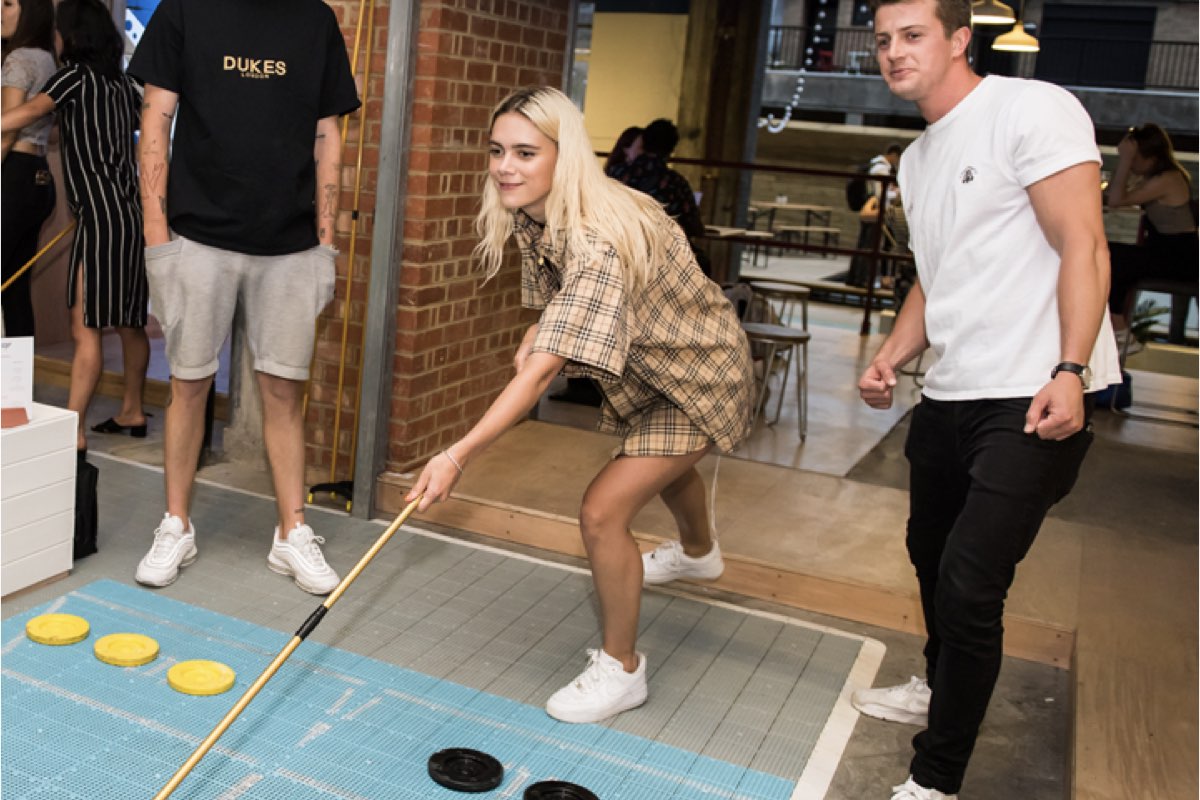 LONDON SHUFFLE CLUB
Activity? Shuffle boarding
What? Ten pin bowling meets curling. Find 6 indoor lanes and an outdoor terrace, with 2 lanes and its very own Airstream cocktail bar. Indulge in some healthy competition with pizzas, beers, and cocktails for your enjoyment while you play. If you're looking for a weekend Brunch with a difference, check out the Bottomless Shuffle Brunch. A two-hour session includes bottomless prosecco, draught beers and pizza with an obligatory shuffleboard taster session for all.
Address: The London Shuffle Club, 4 Ebor St, Shoreditch, London, E1 6AW
Tube: Aldgate (Circle, Hammersmith & City, Metropolitan), Liverpool Street (Central, Circle, Hammersmith & City, Metropolitan), Shoreditch High Street (Overground)
Price: Tickets from £40 (2-8 people advised for best experience)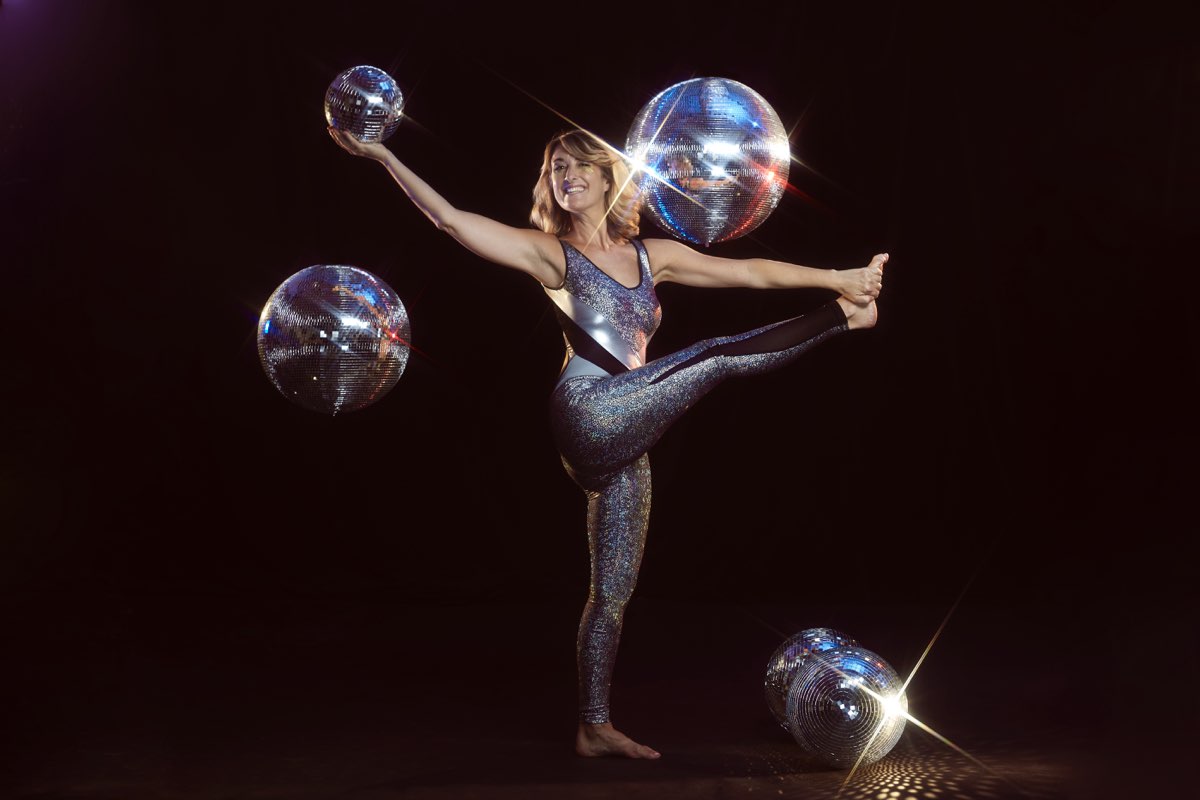 Disco Yoga
Activity? A yoga class inspired by a new generation of 'mindful drinkers'
What? Get in the party spirit at the DIY glitter station and move from downward disco dogs to party planks and into a freestyle party. Be prepared to sweat some glitter! It's fun, feel good and you can sing along to the disco beats being spun from the live DJ decks. Super food cocktails and mocktails will be waiting for you at the bar. Suitable for all levels. Definitely one to experience with a group of friends!
Address: Multi locations: Trapeze bar, Prince of Peckham and Paradise by Way of Kensal Green.
Price: £16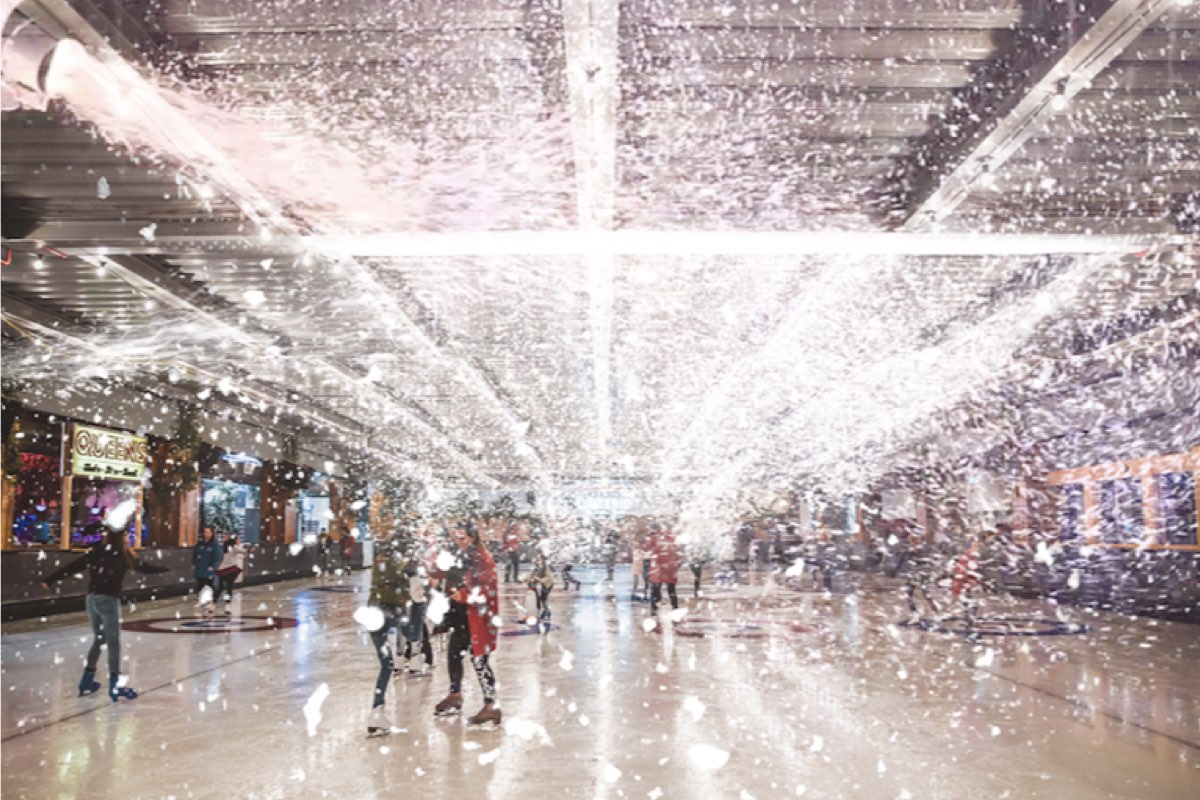 QUEENS Skate Dine Bowl
Activity? Ice skating with snow cannons
What? London's only ice rink to guarantee a snowy Christmas with snow cannons, on-ice sing-a-long sessions and a festive menu from MEATliquor. QUEENS is decking their super-sized skating hall for guests, whether a pro or just playing, to showcase their ice skating finesse in the snow, straight out of a scene from Frozen. 'Tis the season to gather your friends and show off your best Mariah Carey and Wham! renditions whilst skating as QUEENS introduces sing-a-long sessions on the ice. Taking place every Saturday, expect weekly sing-a-long screenings of the nation's favourite Christmas classics.
Address: 17 Queensway London, W2 4PQ
Tube: Queensway (Central)
Price: A skating session is £13.50 for anyone under 13 and £14.50 for anyone over.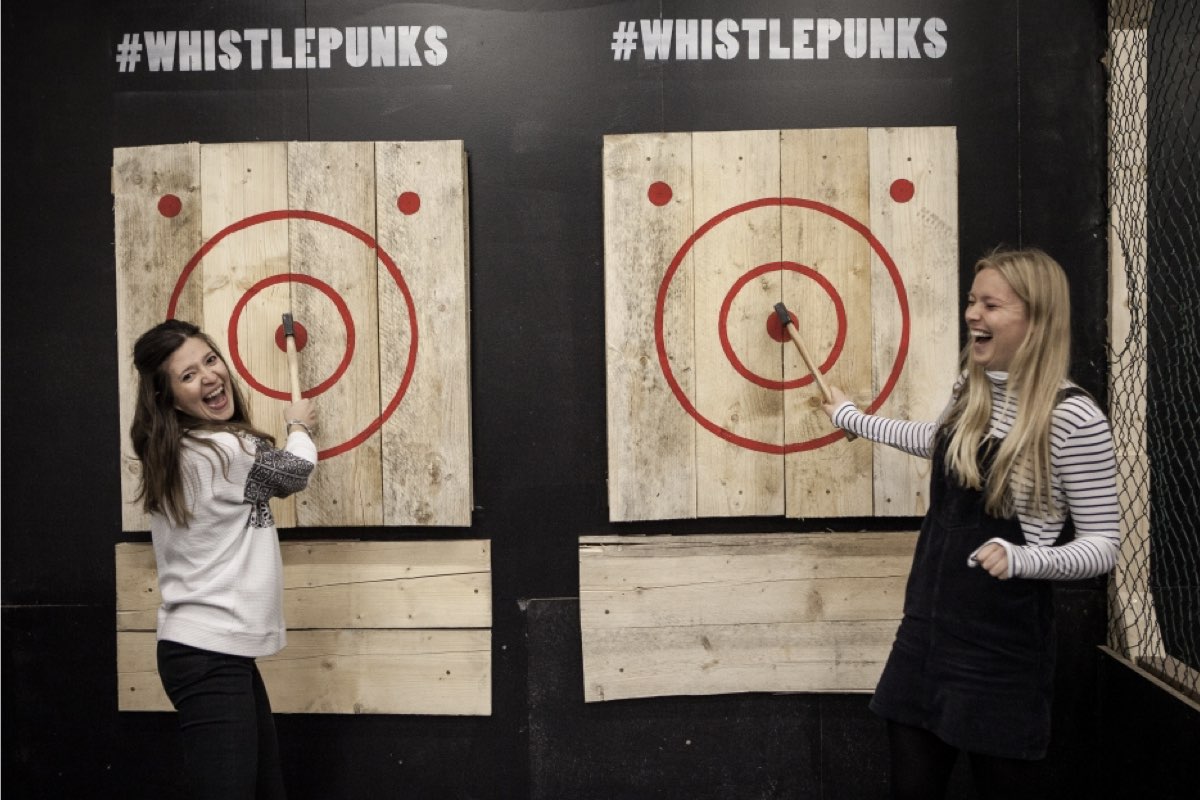 Whistle Punks
Activity? Axe throwing
What? You'll be slinging axes side by side against your friends or colleagues, hitting bullseyes and cheering on your mates. All backed up with great music and atmosphere and a chance to socialise between throws. Experienced throwing coaches will get you throwing like a pro in no time. Then once you've got the hang of it, you and your group will be entered in a tournament until the king or queen of axes is crowned.
Address:  Arch 25, Handel Business Centre, 73 Bondway, SW8 1SQ
Tube: Vauxhall (Victoria)
Price: From £22