Next on the DOSE podcast, we welcome founder of Define London and former Broadway performer, Ashley Verma. Within this episode we talk about how Barre fitness is for everyone (no matter your size, gender, or fitness level!), navigating new motherhood and her preferred self care practices. Ashley's road to setting up Define is truly inspirational. It's always a delight to see women establishing themselves to be successful in both business and parenthood, proving that you really can have it all. Here are Ashley Verma's secrets to success…
[otw_shortcode_button href="https://podcasts.apple.com/gb/podcast/broadway-to-barre-with-define-london-founder-ashley-verma/id1454406429?i=1000527500455″ size="small" icon_position="left" shape="square" color_class="otw-black" target="_blank"]SUBSCRIBE ON ITUNES[/otw_shortcode_button]
[otw_shortcode_button href="https://open.spotify.com/episode/452We6v4K02m9f94UAZLTN" size="small" icon_position="left" shape="square" color_class="otw-black" target="_blank"]SUBSCRIBE ON SPOTIFY[/otw_shortcode_button]
[otw_shortcode_button href="https://play.acast.com/s/dose/broadwaytobarrewithdefinelondonfounderashleyverma" size="small" icon_position="left" shape="square" color_class="otw-black" target="_blank"]SUBSCRIBE ON ACAST[/otw_shortcode_button]
Founder of Define London Ashley Verma on self care practices
"I just decided recently I needed 30 minutes to an hour a day of me time. Either I tune into one of my girls when teaching virtually, or I go for a ride on the peloton. For me movement has always been self care – it removes the uncertainty that we can hold in our belly.  I've tried yoga, but it just didn't connect to me. I feel like I'm more music driven. Even just going on YouTube and watching music videos is more therapeutic to me than practicing yoga. That's just how I'm wound. Self care has always been either walking, dancing or singing related".
"Teaching is also therapeutic. I sometimes have those really bad mornings, you know the type where it looks like it's going to be a third cup of coffee sort of day? So when I'm having those days and I'm teaching group classes, I just zone in and stay present in the moment. At the end of it I feel so energised, almost like I've had 8 hours sleep. Completely high off the endorphins and the buzz of what we all achieved together".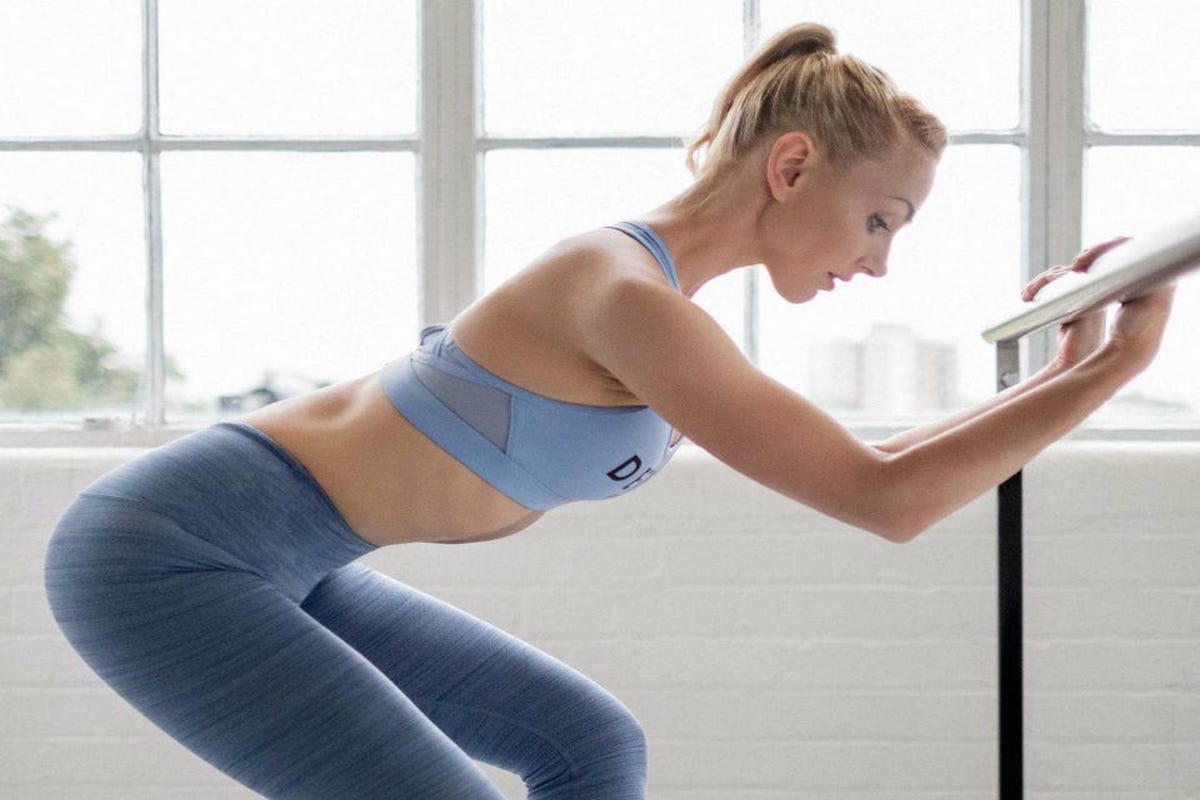 Barre Fitness is for everyone
Supermodels Jourdan Dunn, Poppy Delevingne and Shanina Shaik, are all Define London lovers. However, Ashley stresses the importance that Barre fitness is for everyone, not just a workout exclusively for models…
"Our barre classes are about why you're doing it, why you're connecting to it and what it's going to do for you. We don't speak in any sort of ballet terminology. With our workouts everything is fitness and lifestyle based. If you are stuck in a sedentary job for the majority of the day, we are aiming to tighten up the back. We want to make it as user friendly as possible. This even lends itself to the stigma that we only train models, because we don't. The beauty of our class is that we attract everyone and anyone".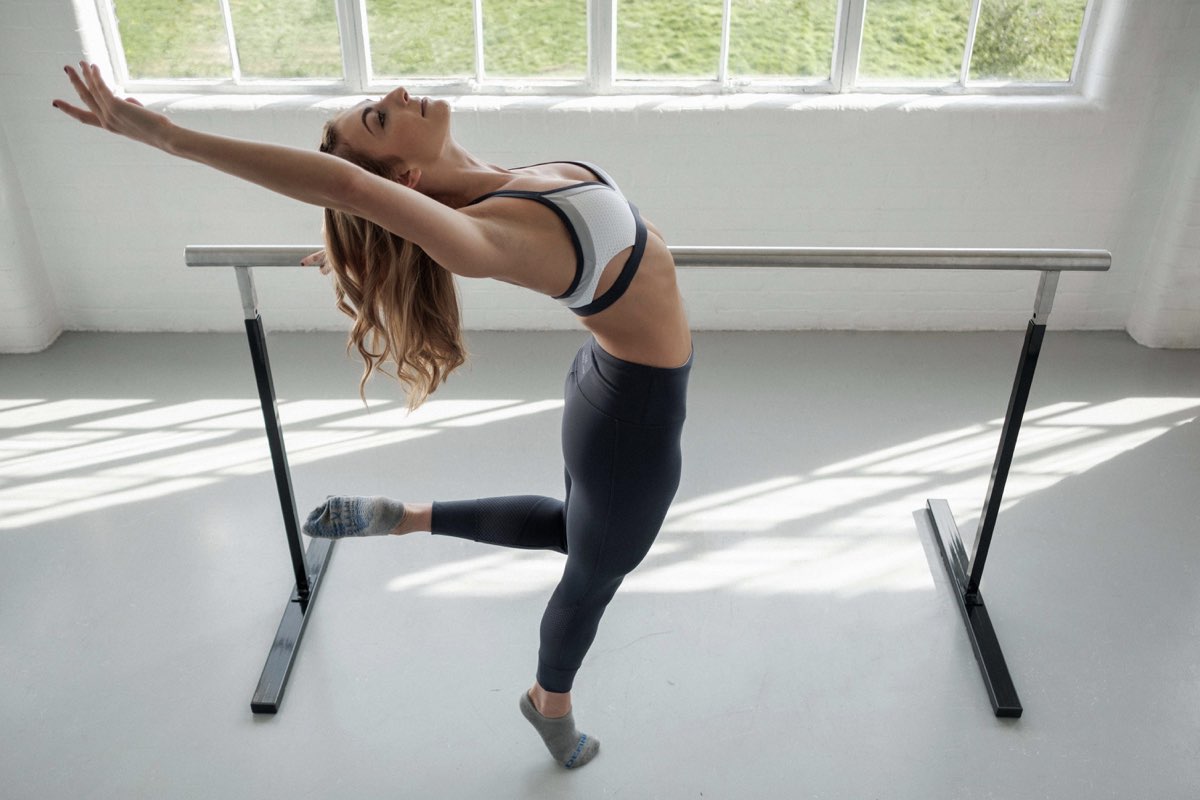 "Within a class we may have a fabulous lawyer, a fabulous model, a fabulous mum or grandmother and even sometimes a fabulous dad! Everyone is in the room collectively together, listening to the same music and doing the same moves. It might all look different, but it's the movement that's going to help you dive deeper into your glutes, your abs and your lifted posture. Moreover, the mental side of empowering you and taking you away from whatever you were dealing with earlier or whatever you have to deal with later, alleviates any tension".
"Take away the stigma that barre is just for models and only for someone who is already skinny and even just females, because that is absolute BS. It really is about transforming you to your best self. It is about defining a stronger, more empowered you. The rest of the aesthetic stuff is an added benefit that comes along with it"
Motherhood
Ashley and her husband Rikki welcomed their beautiful baby girl Adiya in February last year. You'll often find her cheering her mummy on from the sidelines during virtual classes and sometimes even taking part during the workout. Verma has recently created a Youtube channel (BizziMumzi), packed full of vlogs, how to's and quick workouts for mums and kids.
"We received a lot of beautiful parenting books from people during the pregnancy, though I never broke the spine on any of them. We chose to figure it out ourselves. The first 3 months is a bit wild. We really had no clue what we were doing with the whole sleeping and napping schedule. Nowadays, Adiya is in such a good routine, we eventually just found what works for her.  She's very active – very much my daughter in that sense. The minute she gets up it's just go, go, go! We're on walks, we're at the playground, doing this doing that. I'm often teaching and she's moving with me, so luckily it all fell into place. I had a beautiful night's sleep last night. I don't know what will happen tonight, but you just take it day by day. That's pretty much how we roll here in the Verma household!"
Prenatal workouts
A dedicated advocate for exercise throughout pregnancy, within the podcast Ashley explains the bounteous benefits Barre workouts can offer expecting mothers….and fathers too!
"Your body shifts so much during pregnancy. The beautiful thing about barre is that it adapts with it and helps to take away certain aches that you might start to feel, especially around the pelvic floor. It works on that low, deep down abdominal wall and helps to empower pregnant women. They really do feel invincible when completing the class. I think that gets lost a lot. People are like oh my gosh I'm 32 weeks pregnant and I didn't do anything because my doctor told me not to. As much as you should have a game plan of how you want your pregnancy to be, you should also have a game plan of staying strong throughout. That part has nothing to do with how big your belly is going to get, how much your butt and thighs are going to grow, because trust me, have fun with that!"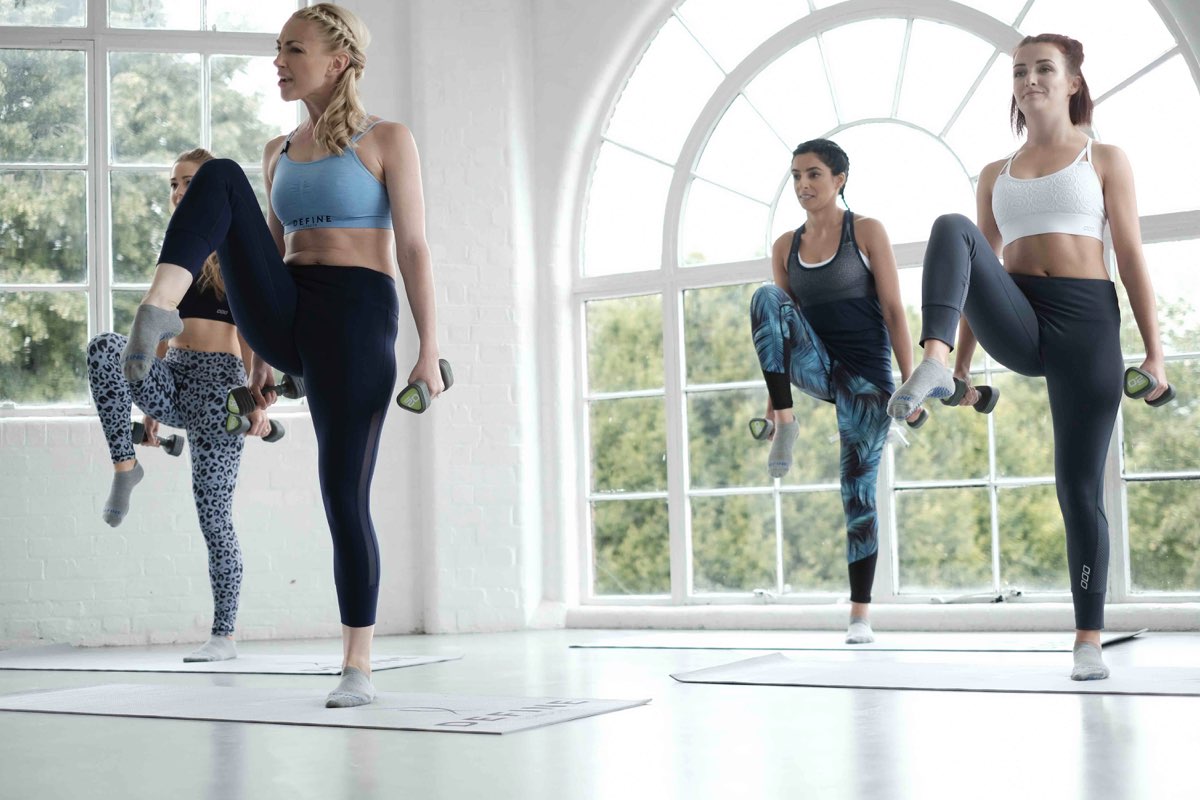 Importance of Community at Define London
Define often cap their classes at 14 clients per room to connect with individuals more efficiently. Ashley's strong sense of community with her clientele and fellow instructors shines through the conversation. It's obvious that Define London is not just a
studio
about big numbers, rather a safe haven for people to feel empowered within their bodies.
"We have fortunately been able to virtually reconnect with old clients from New York, Canada, San Francisco and LA during COVID. There's also a beautiful community from Germany! Our clients are a priority. When someone books you for a pt session or group class, it means something that you are a part of their day. You don't know what the rest of that individual's day entails, so it's important that we make the time that we teach important for them and I feel like that's what we do here at Define".
Liked this episode on "Define London Founder Ashley Verma"? Listen to more DOSE podcasts here.
Get your weekly DOSE fix here: SIGN UP FOR OUR NEWSLETTER