We've been spoilt for choice with fitness festivals this summer. From Be:Fit and Balance, LoveFit to Soul Circus, now we prepare for the holy grail of them all. Wanderlust. The crème de la crème of yoga music festivals is bringing their signature triathlon (Wanderlust 108) to Victoria Park on Saturday 23rd September and we're a tiny bit excited. They're even flying in superstars from the US including DJ Taz and Arli Liberman who will be providing the soundtrack to your Saturday.
When we say "triathlon", there's actually no swimming. Or cycling. There's no competition element either (… phew!). This one isn't about how strong, fast and fit you are but how healthy, balanced and mentally strong you are … and what activities test these things more than anything else? Running, yoga and meditation of course – with a heavy dose of laughter with friends along the way. God bless oxytocin. Here's what to expect…
7:30 AM – 9:00 AM
Check In, Drop Your Bag & Grab Coffee (our kind of yogis!)
Arrive early to sign in. Grab your bib. Drop your bag, set up your yoga mat, and head to the 5K starting line.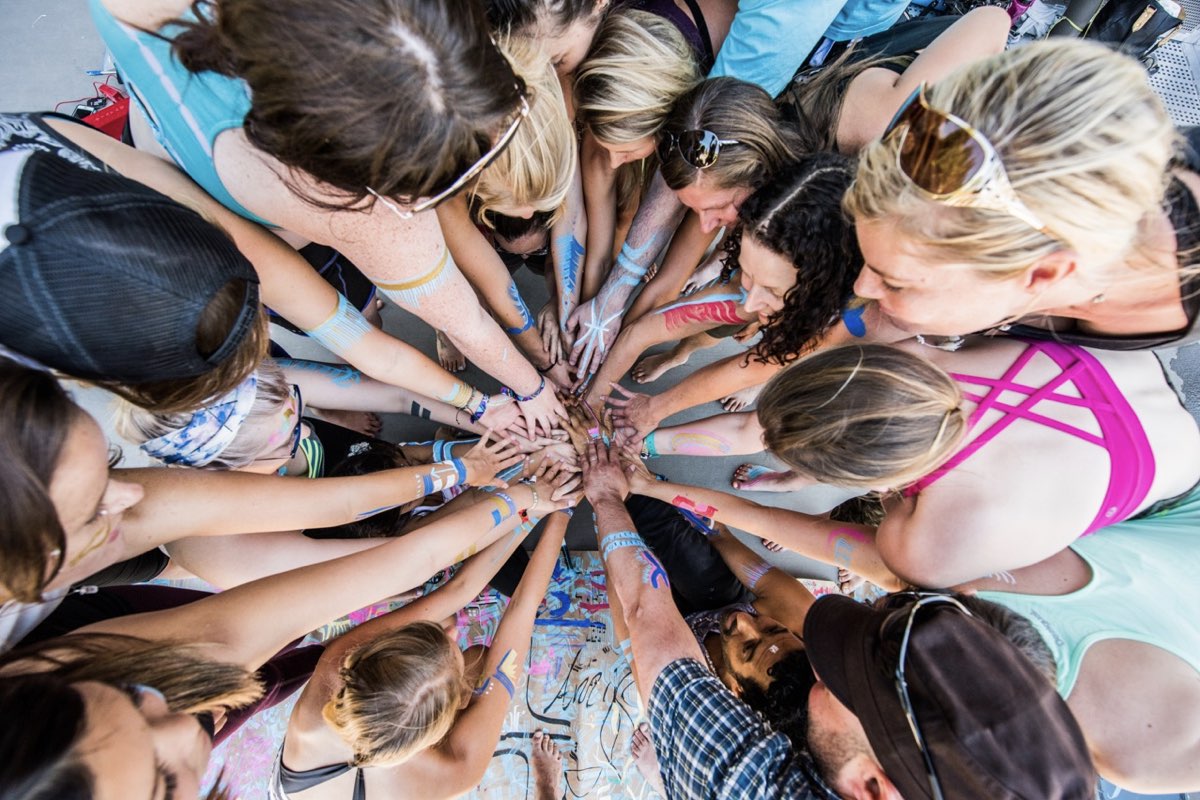 9:00 AM – 10:30 AM
5K Run (or walk): Triathlon Part 1 – Fueled by adidas
Start with a dynamic warm-up lead a Wanderlust x adidas run leader. This is a 5K (+/-) your way, so don't sweat it.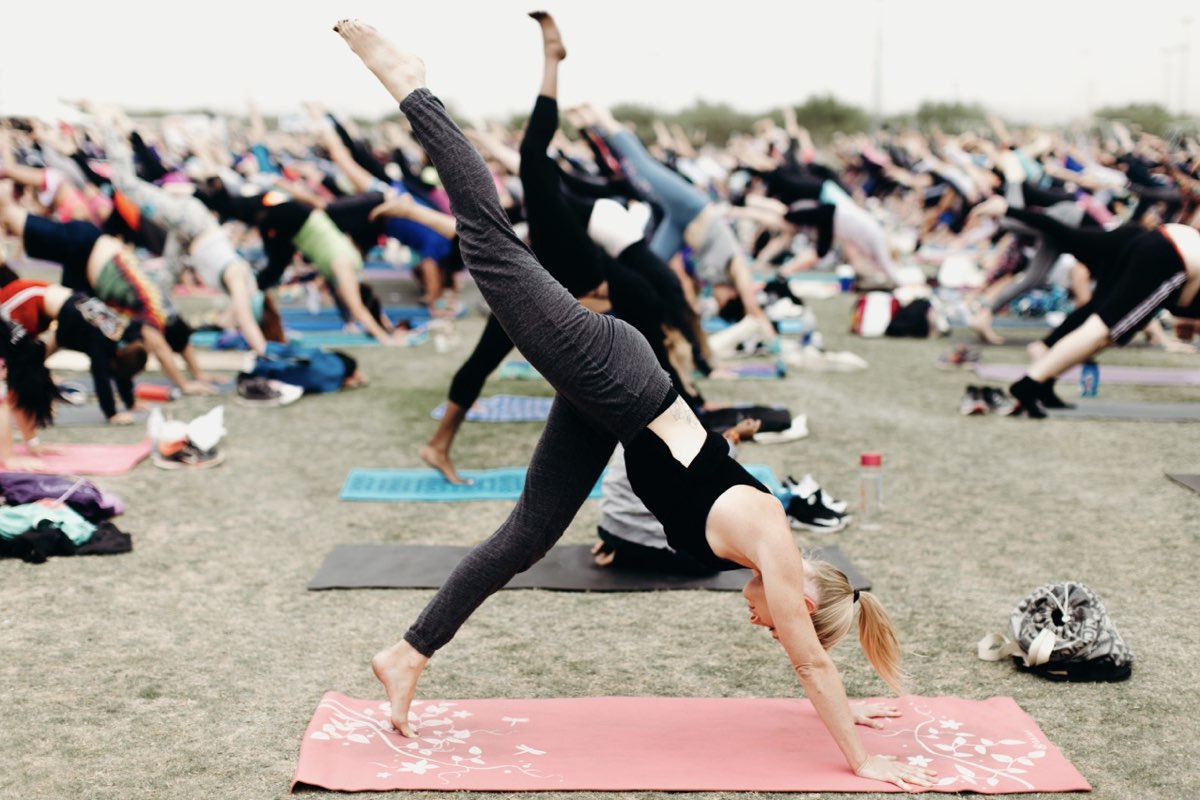 11:00 AM – 12:30 PM
Yoga: Triathlon Part 2
Hop on your mat for a DJ-powered yoga flow class led by top instructors. Warning: dance parties may form.
12:30 PM – 1:00 PM
Meditation: Triathlon Part 3
Complete the mindful triathlon with 30 minutes of soul reviving meditation led by world renowned spiritual leaders.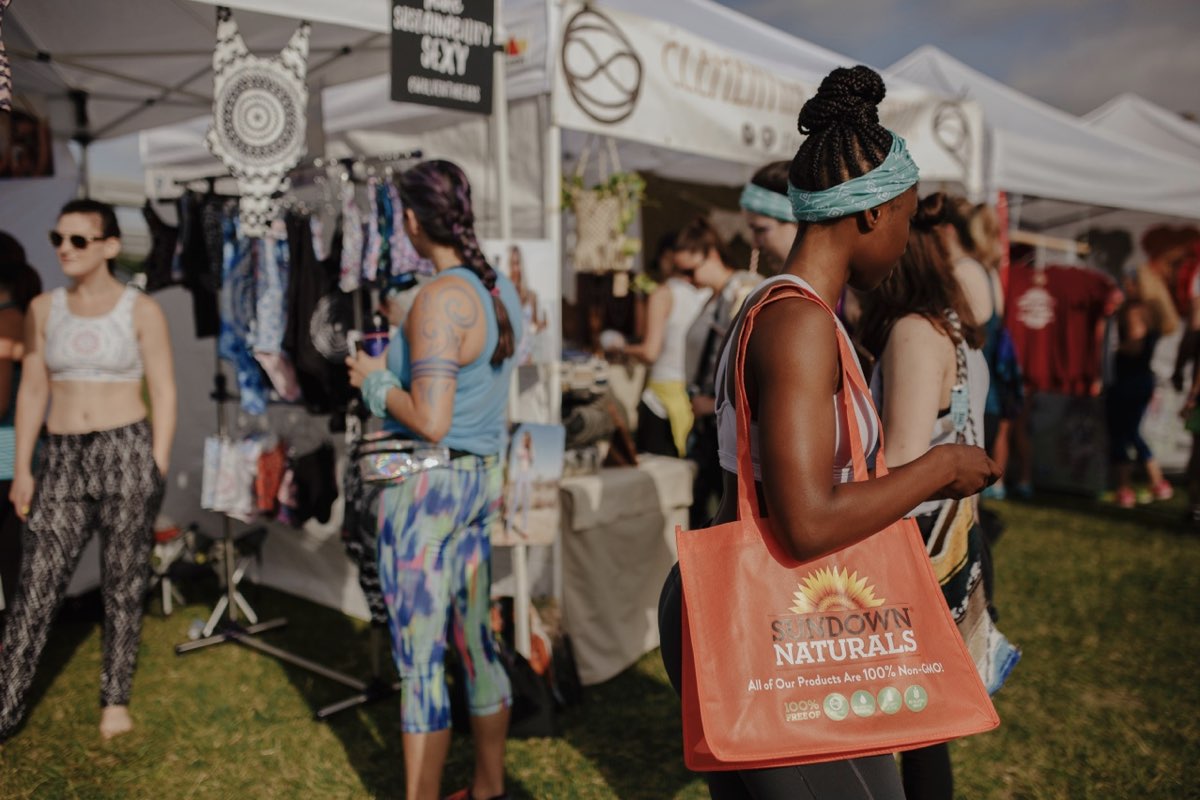 1:00 PM – 3:00 PM
Grab Lunch, Head to Your Scheduled Activity, or Chill
Try aerial yoga, acroyoga, hooping, walking meditation or a community class from a local yoga studio. Just be sure to sign up in advance! Pick up your pre-purchased picnic lunch anytime from 10:00 AM to 3:00 PM, or grab a Wanderbowl, available for purchase throughout the day.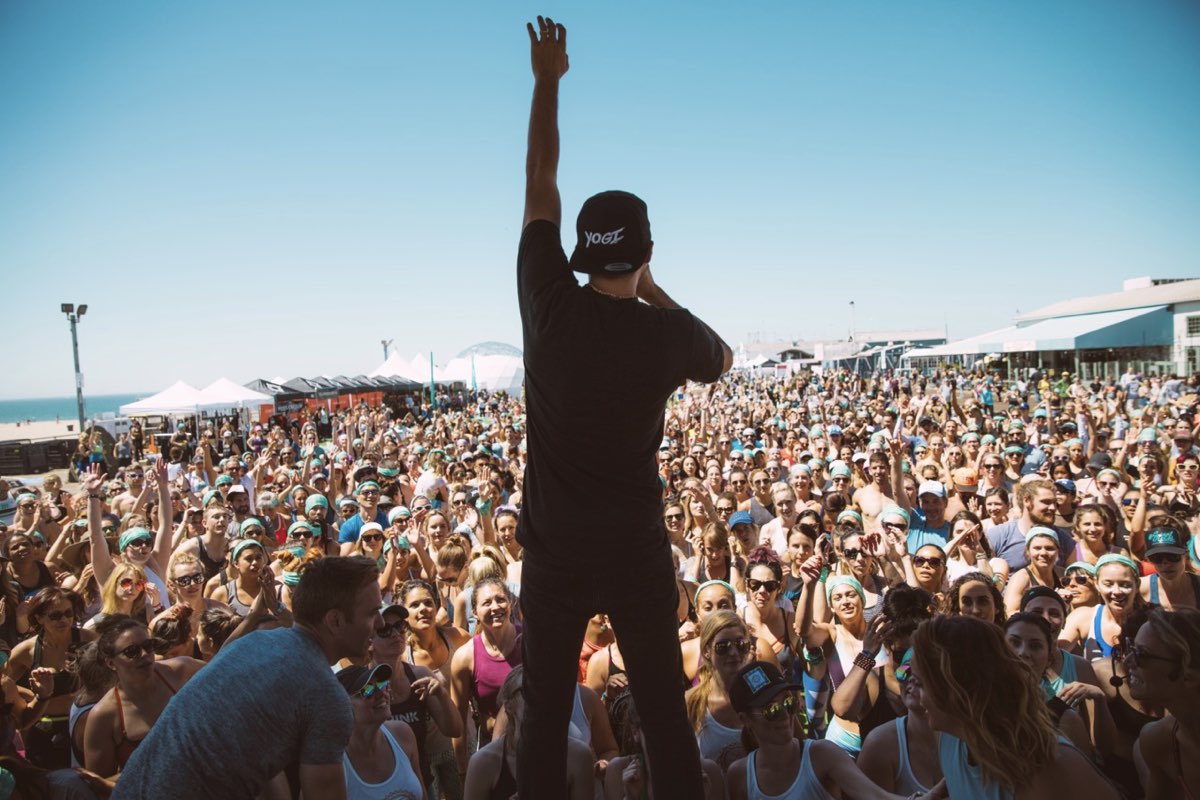 3:00 PM – 3:30 PM
But Wait … There's More
Want more? Take a final lap around the Kula Market and visit the Wanderlust x adidas shop.
Join the Mindful Movement at Wanderlust 108: Saturday September 23, 2017, 7.30am – 4.30pm
Price: Starting from £21.80 (early bird) – £42.50
Address: Wanderlust 108 London is at Victoria Park, Grove Road, London, E3 5TB
Tube: Mile End (Central)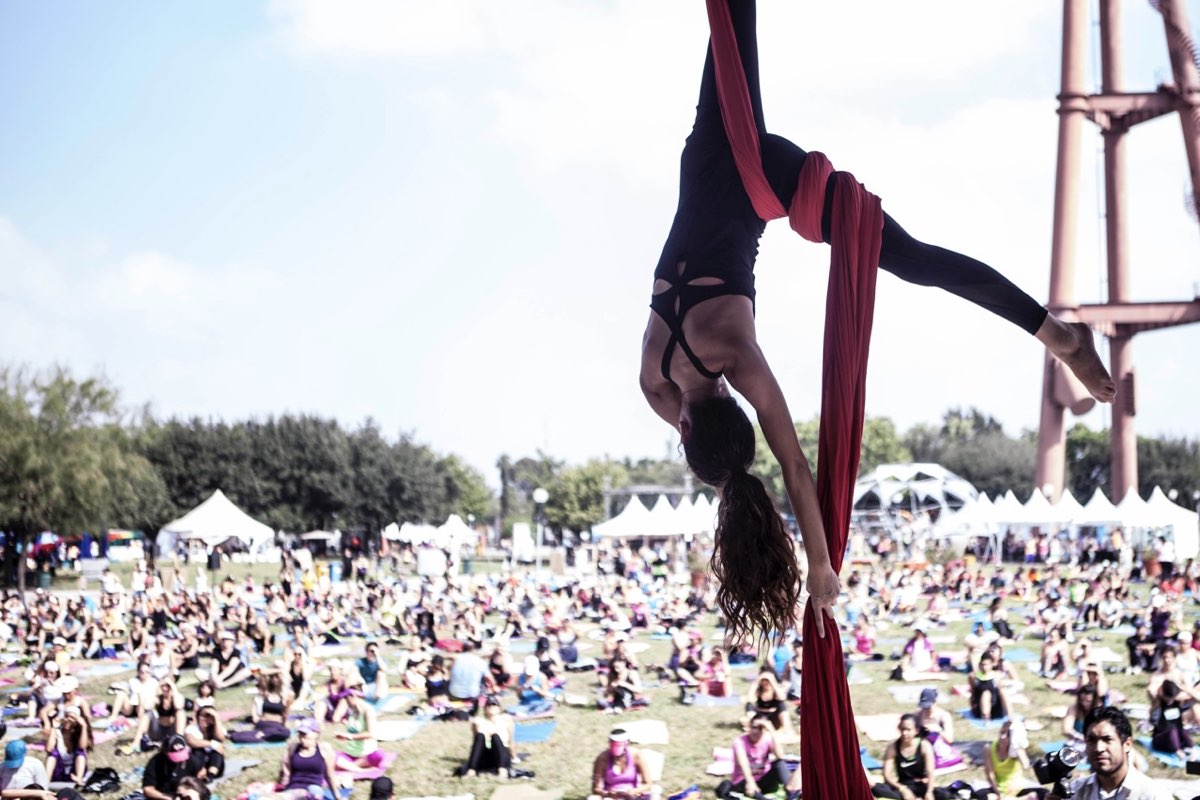 Further Southern European Wanderlust 108 events are at:
October 1, 2017 – Italy, Milan
October 8, 2017– Portugal, Lisbon (Musea da Electricidade | Fundação edp)
October 15, 2017– Spain, Barcelona (Forum Barcelona)
About the talent:
CELEST PEREIRA
YOGA MAIN STAGE (Instagram: @celestpereirayoga)
A dancer from a young age, Celest graduated from university with a Bachelor of Science in Physiotherapy before travelling to India to study hatha yoga and Vipassana meditation. Now a full time yoga teacher at Triyoga in London, Celest also teaches online for Yoga Download, Grokker and Udaya, and is author of The Yoga Mentor.
MICHAEL JAMES WONG (Boys of Yoga / Just Breathe London / Sunday School Yoga)
MEDITATION MAIN STAGE (Instagram: @michaeljameswong)
Michael James Wong is an Inspirational Speaker, Meditator, Author, Global Yogi & Wellness Warrior, recognised around the world as a leading voice in the global wellness movement. An LA native, now based in London, Michael travels the world speaking, teaching & advocating the benefits of a mindful way of living through yoga, meditation & modern mindfulness. The founder & vision behind BOYS OF YOGA, JUST BREATHE LONDON & SUNDAY SCHOOL YOGA, Michael is a man on a mission to break down barriers, stereotype and bring the global wellness community together in a calmer & quieter conversation. Michael has been part of the Wanderlust family since 2015 and has headlined the Australia & New Zealand Wanderlust 108.
DJ TAZ
DJ MAIN STAGE (Instagram: @djtazrashid)
Tazdeen Rashid (DJ TAZ RASHID) brings a high vibrational energy to any room instantly by mixing the beats and rhythms of Love, Ancient New World, House, Kirtan, Devotional, and all the cosmic sounds. His vision is to be a channel to cause the expansion of all those around by tapping into the creative wisdom of the body and allowing them to feel, let go and awaken. He has performed at events such as Bhakti Fest, Serendipity Festival, Denver Chant Fest, Lightworkers Midwest Conference, Greenheart Transforms, Bodhi Spiritual Center and many more conscious gatherings.
ARLI LIBERMAN
MUSIC MAIN STAGE (Instagram: @arliliberman)
Guitarist and composer Arli Liberman's background includes playing in the WhiteFlag Project, one of the Middle East's first world fusion bands made up of both Palestinian and Israeli musicians, performing on the revered stages of Montreux Jazz Festival to the desert sands of Sinai, cross-continent Wanderlust appearances and Russia's Creation of Peace Festival. The WhiteFlag Project was one of the first of its kind in the Middle East and aimed to help young prodigies nurture their artistic talent. Arli co-produced, edited and performed on their album Talk in 2005, with the band going on to create award-winning documentary Playing With The Enemy.