Need a bit of a boost to help you get through Lockdown 2.0? Look no further than these supplements.
As we go back into lockdown – and this time during winter, when the weather turns and the nights draw in – it's important to take extra care of both physical and mental health. From mood-lifting vitamins to immune boosters, here's our pick of pills, powders and proteins to support you over the coming months.
BEST SUPPLEMENTS TO SUPPORT YOU THROUGH LOCKDOWN 2.0
TONIK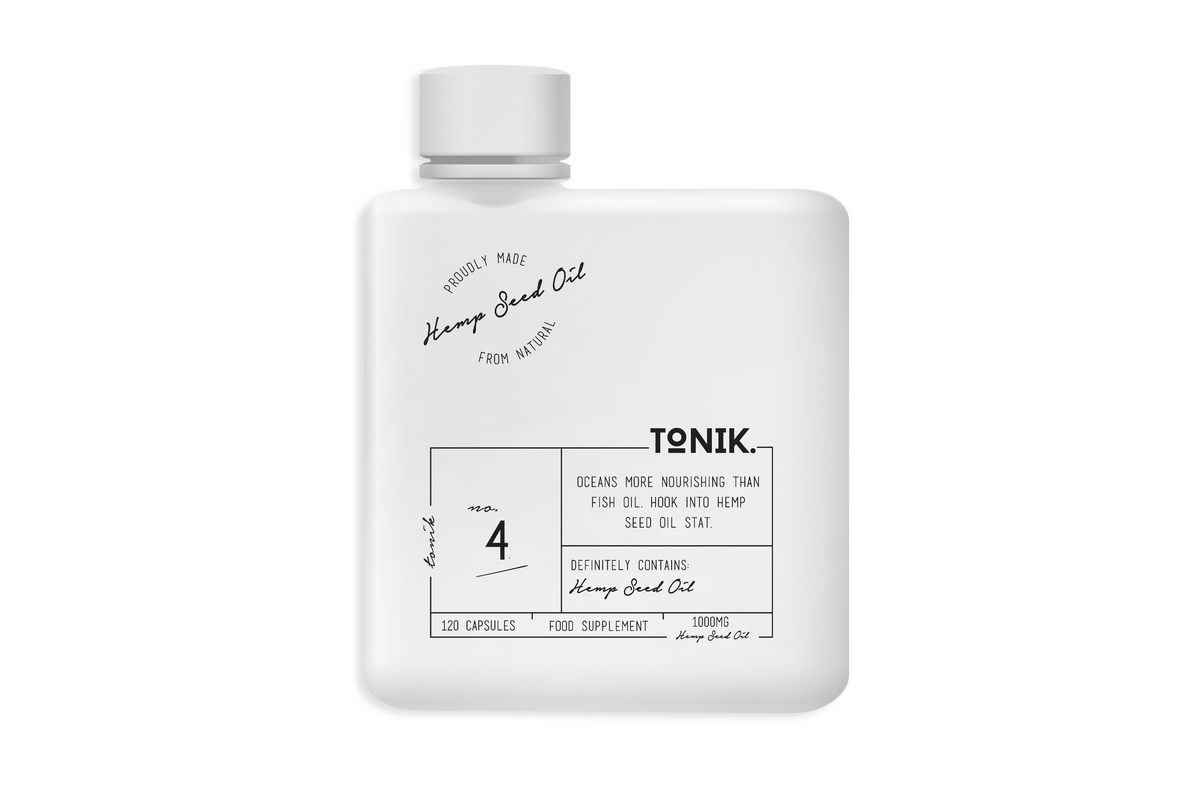 Tonik's range of natural supplements is perfect for ensuring you're at your peak through the long month ahead, with ingredients including vitamin D (to help offset the early nights and less time spent outside) and coconut oil (to help with brain function during another month of working from home).
Tonik's range of supplements is made from raw and organic ingredients, house in liquid-filled soft gel capsules, with no taste or smell – making them easy to take.
LEAPFROG IMMUNE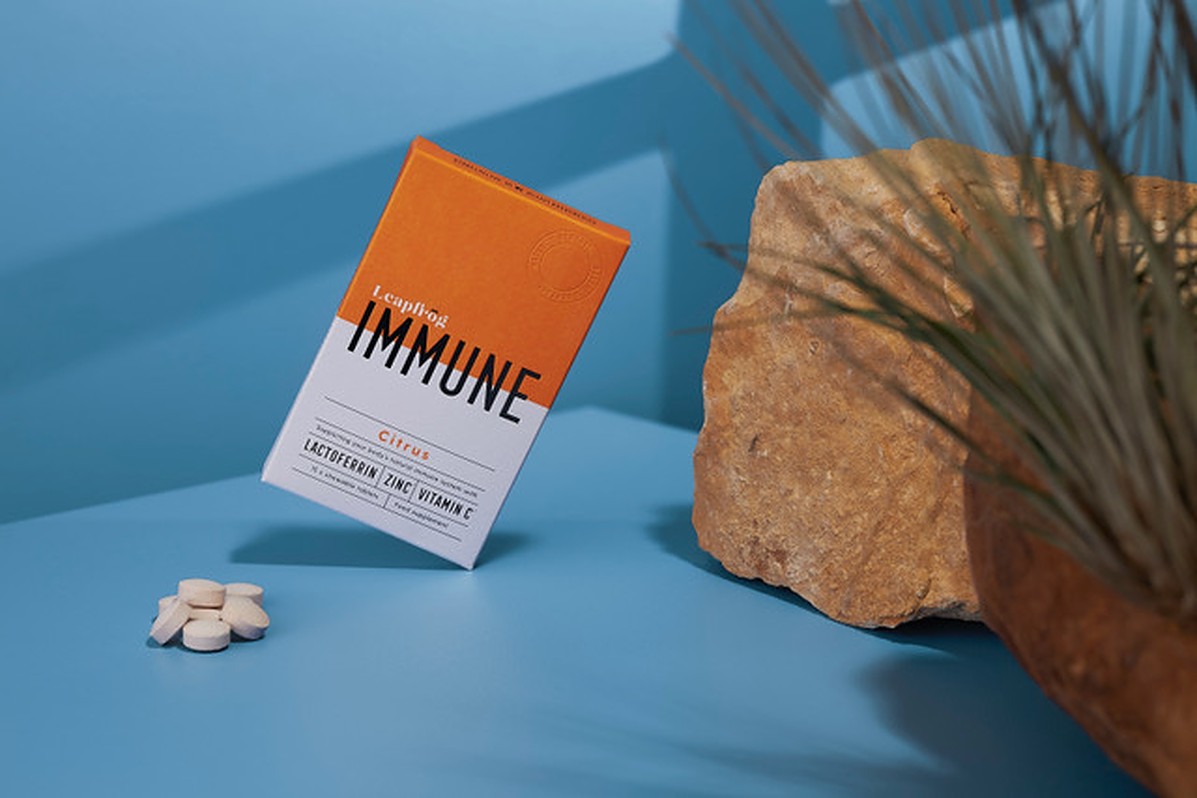 Leapfrog IMMUNE is a new immune support supplement that harnesses the power of natural lactoferrin – a protein that has potent anti-viral and anti-bacterial properties. Each citrus-flavoured chewable tablet contains 250mg of pure, natural lactoferrin plus zinc and vitamin C.
Lactoferrin exists within us as our bodies' first line of defence and is incredibly effective in protecting us against bacteria and viruses. Your body naturally produces lactoferrin every day – it's in your eyes, nose and mouth – ready to neutralise or suppress pathogens as they appear. But, when we're stressed, tired, run down, not eating properly, or simply ageing, our innate lactoferrin may be depleted faster than it is restored. This can leave us vulnerable when exposed to germs. Lactoferrin is also one of the important components of mother's milk that offers a newborn optimal immunity. So, that's where it's sourced from: Leapfrog's lactoferrin is extracted from the milk of cows fed on an all-natural diet in Northern France.
With the cold/flu season upon us, use Leapfrog IMMUNE to shut down the first niggling symptoms of a cold.
EQUI LONDON IMMUNITY EDITION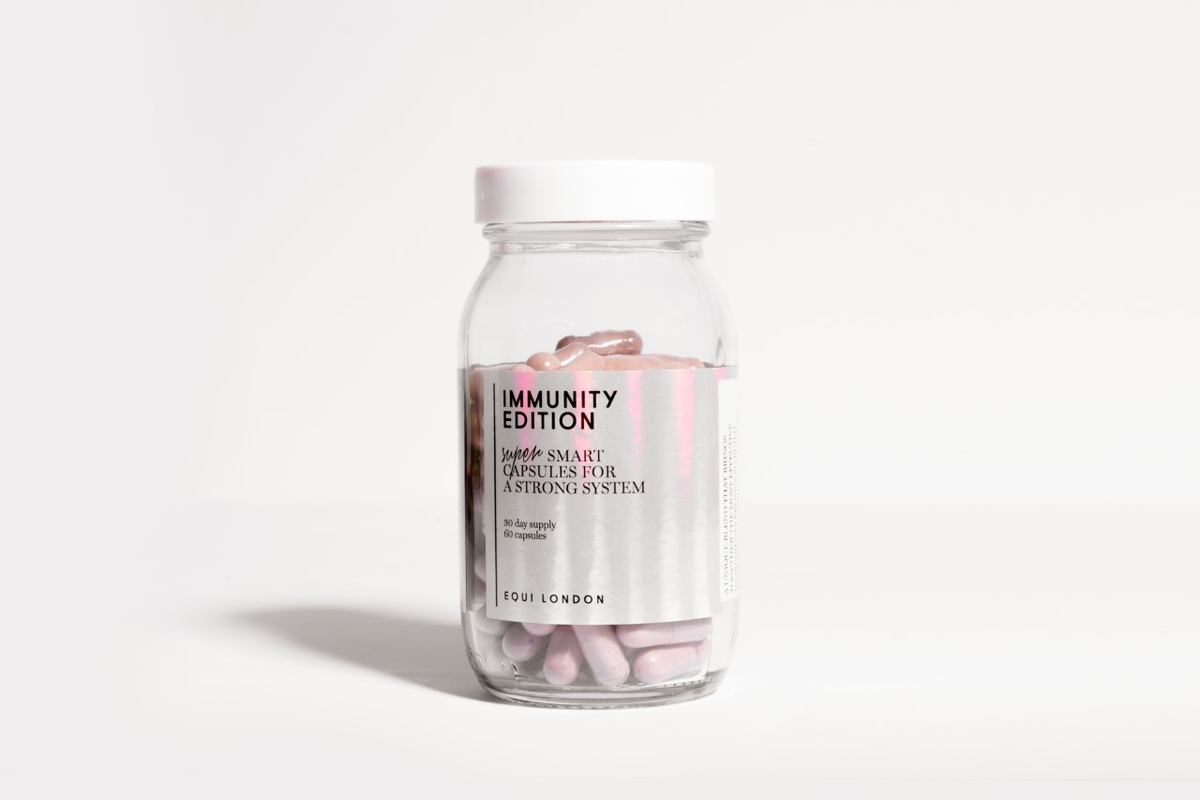 Award-winning supplements brand EQUI London has created The Immunity Edition, a powerful immunity supplement that works to encourage a strengthened and balanced system by bringing together eight super-nourishing, scientifically proven ingredients. The vegan one-a-day supplement also has additional benefits including digestive and adrenal support which in turn boost energy production, help reduce inflammation, and support the cardiovascular system. Key ingredients include Reishi Mushroom, Lactospore Live Cultures, D3, Elderberry Extract, Zinc, Andrographis, Vitamin C and Olive Leaf Extract.
COSMIC MOLECULE COLLAGEN PEPTIDES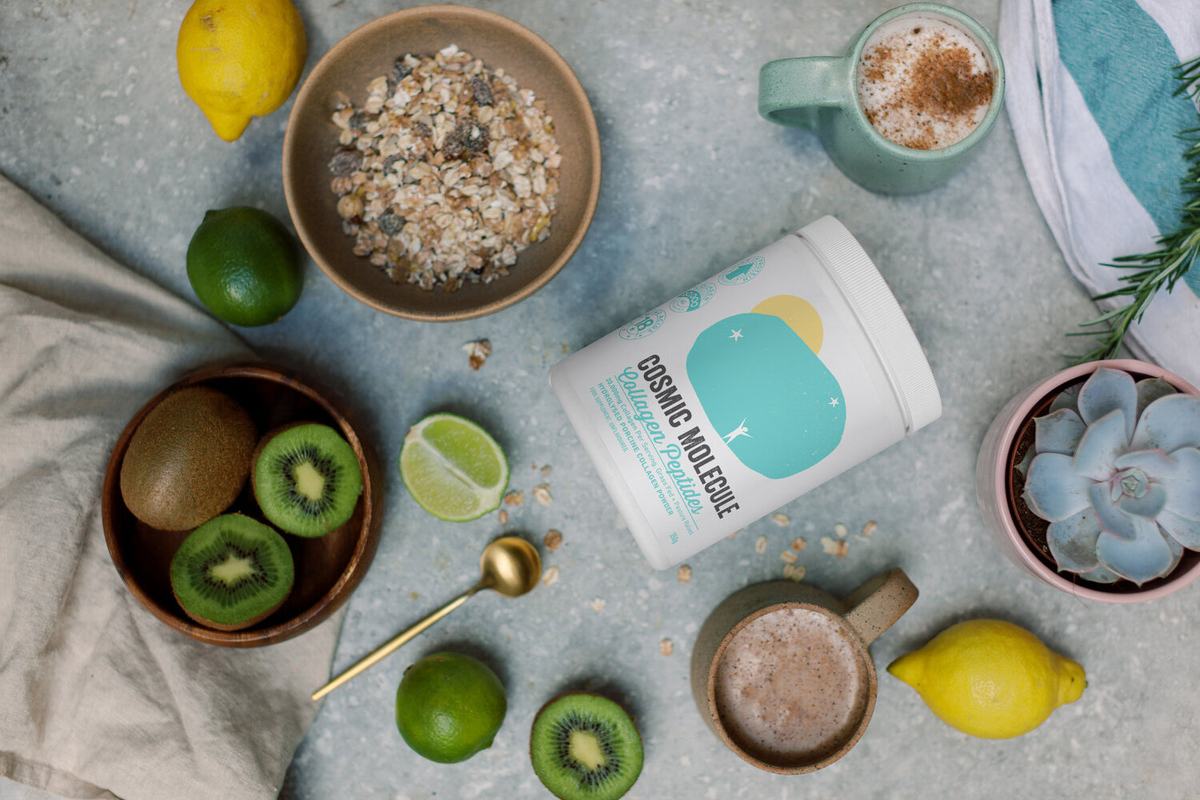 Collagen has long been praised for its diverse abilities to smooth skin, heal the gut and keep bones and joints strong. Cosmic Molecule's sustainably-sourced Collagen Peptides offer the strongest and most potent dose of collagen in the wellness world.
Clinically formulated to provide easy absorption, Cosmic Molecule's low-molecule weight peptides offer 20,000mg of collagen and 18g of protein per scoop. The unflavoured taste makes it an easy addition to your morning coffee/tea, smoothies, porridge or yoghurt— all while helping support connective tissues including hair, skin, nails, bones, cartilage, ligaments and tendons.
INESSA'S ADVANCED MULTIVITAMIN
Inessa's Advanced Multivitamin was Amazon's No1 best-selling Multivitamin during the initial Covid outbreak. It is the only once daily formula containing relevant doses of immune-boosting vitamins vitamin D3 (2000iu) and zinc (30mg) as well as a spectrum of other antioxidants.
No supplement can prevent infection with Covid-19 but, it is well-documented that adequate levels of vitamin D and zinc help to optimise immune function. By taking in these nutrients in absorbable and clinically relevant doses, it may help strengthen our immune system alongside a nutritious diet and healthy lifestyle changes such as adequate sleep and moderate exercise.
NUTRI-GENETIX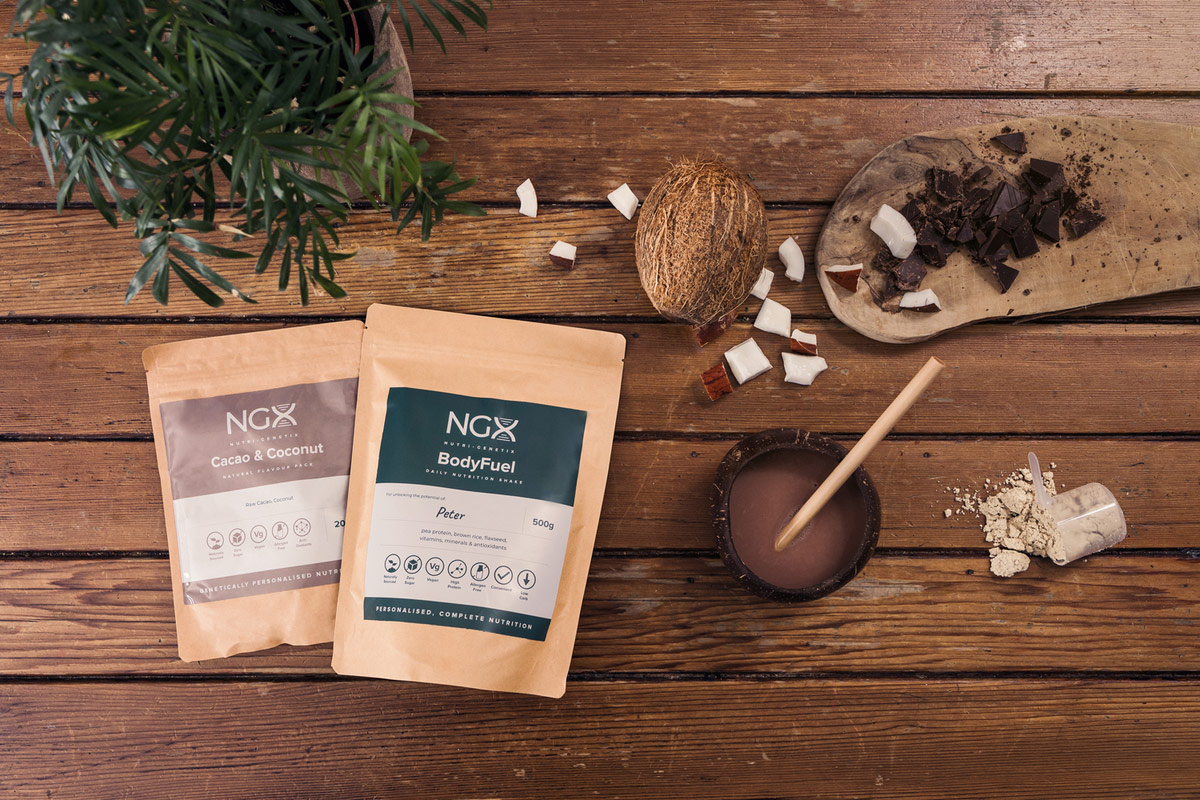 Nutri-Genetix (NGX) is the world's first genetically personalised nutrition shake, tailored to an individual's own DNA to achieve enhanced performance. Using a super quick and easy swab test (inside the cheek) the NGX team are then able to build a personalised blend of NGX Bodyfuel based on your genetic make-up. They test for 28 traits in your DNA to assess how you metabolise and process different nutrients, your sensitivities to different foods and your body's detoxification process. You're then given a detailed report of your results and how this may affect you. For example, if you have a slightly reduced ability to metabolise folate, this can have an impact on your energy levels and muscle performance.
NGX is perfect for anyone who is striving to increase performance, boost immunity, build lean muscle or lose body fat, with confidence, knowing that they're fueling their body optimally. NGX is currently offering a free DNA test worth £99 when you subscribe to at least one week's supply of Body Fuel (from £28.04). Learn more about the offer here.
TOGETHER HEALTH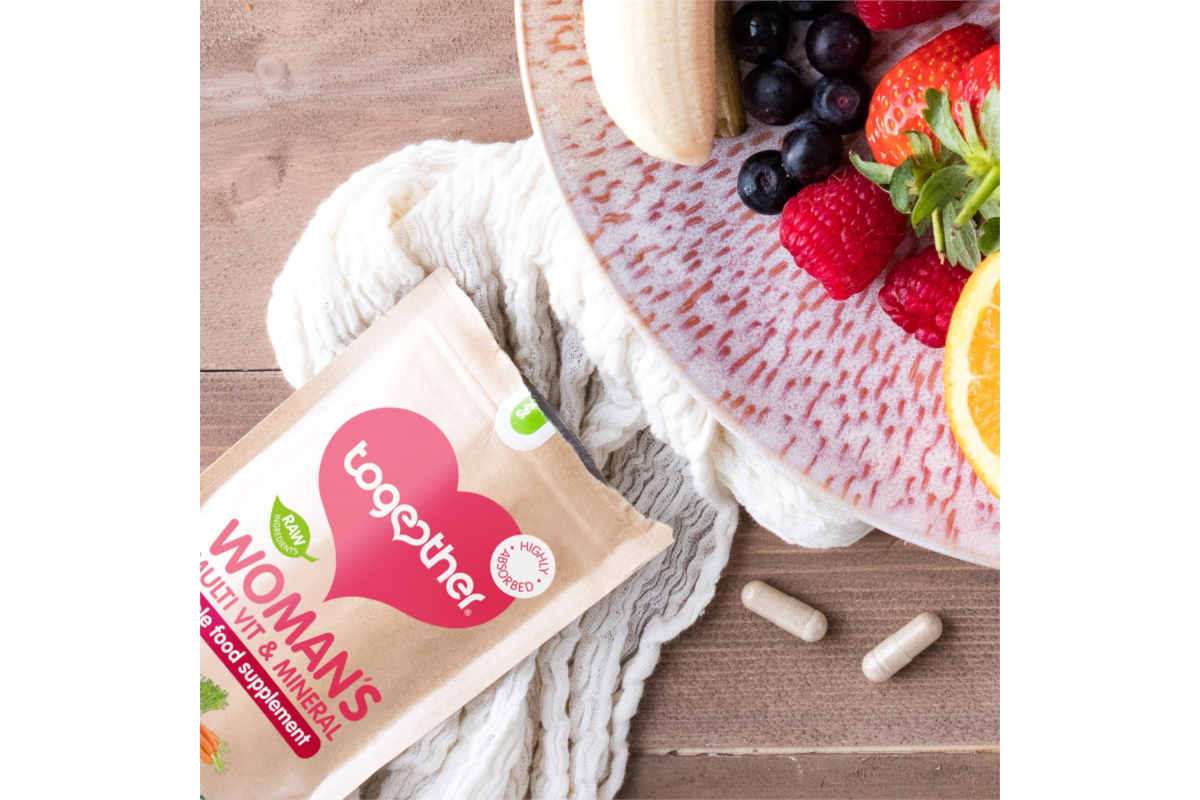 Together Health is a 100% natural, vegan-friendly and sustainable vitamin and supplement brand. Based and made in West Yorkshire, products are clean, pure, green, effective and affordable and sourced from food, ocean and plants. Everything is grounded in nature – you won't find any artificial additives or nasties here.
BONDI COFFEE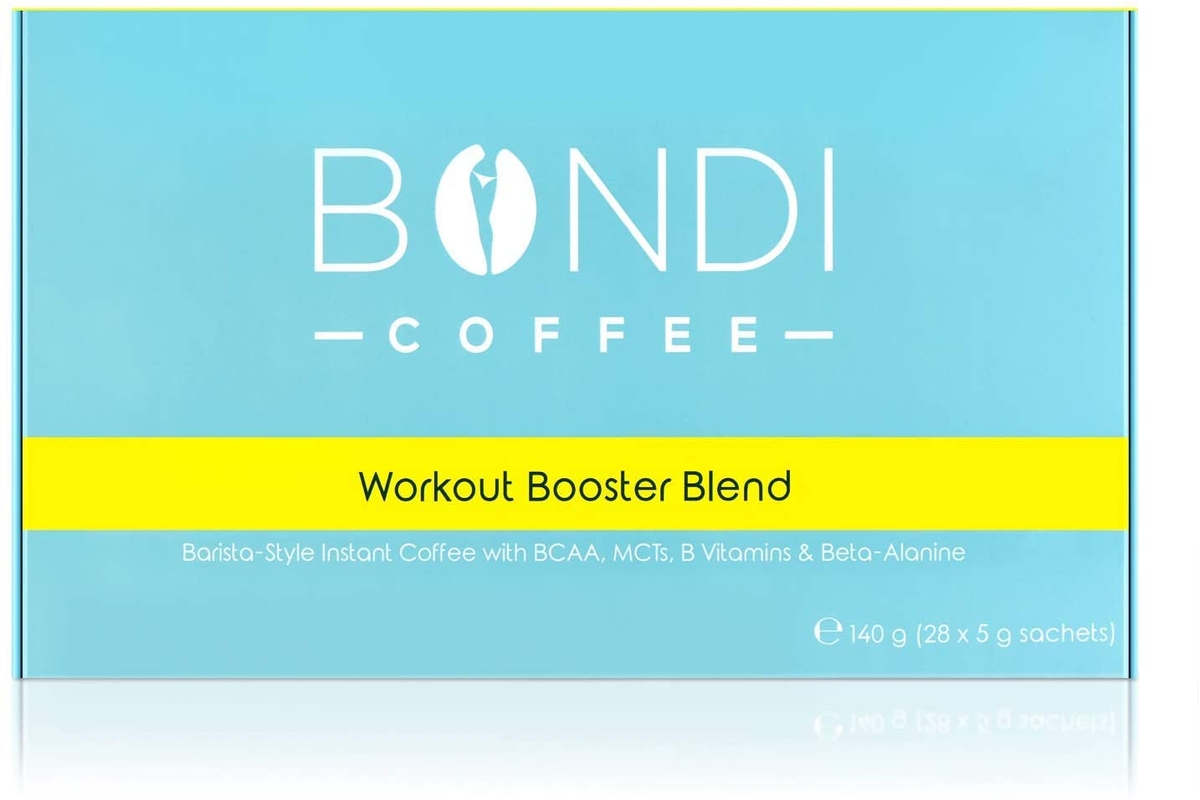 Bondi Coffee's innovative premium superfood coffee blends are the perfect coffee swap for optimum performance, concentration and health benefits to support busy lifestyles. Just launched in all Holland & Barrett stores nationwide (still open during lockdown!), the two-part product range includes "The Lean Green Blend", packed full of superfoods, nutrients and essential vitamins to support optimum wellness and immunity, and the best-selling "Pre-Workout Booster Blend" designed to enhance training and an active lifestyle.
With Australian inspiration at the core of the brand, the taste of the coffee was imperative to the curation process. Sourcing artisan coffee, using organic coffee beans, each instant sachet includes a double shot of espresso.  We've been powering our at-home lockdown workouts with the Pre-Workout Booster Blend: unlike many other pre-workout supplements on the market which can often come with side effects such as feeling wired, itchy or tingly, Bondi Coffee's pre-workout blend avoids any artificial highs and is derived from 100% natural ingredients.
Use code DOSE15 for an extra 15% off your order: www.bondicoffee.com/
RMS BEAUTY WITHIN PROBIOTIC + PREBIOTIC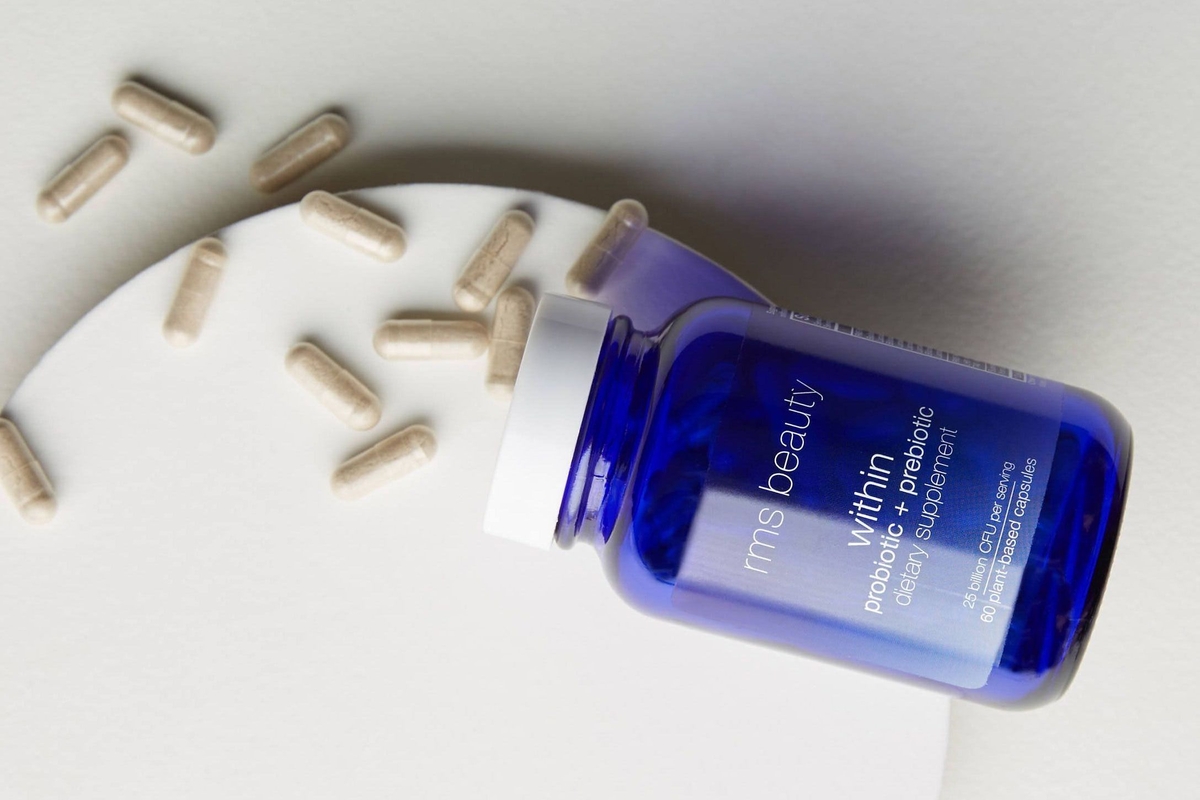 Restore balance to the gut with RMS Beauty Within Probiotic and Prebiotic, a supplement that works to boost the body to become healthier both inside and out. Designed to counter the impact of modern life throwing out the balance of 'good' and 'bad' in the gut, the supplement is formulated with 25 billion CFU (Colony Forming Units) of good bacteria and enriched with antioxidants which work to improve digestion and boost the immune system. As well as boosting internal health, the supplement also promotes the health of skin, hair and nails, encouraging them to become stronger and glow with natural well-being.
DR DAVID JACK'S RELAX SUPPLEMENT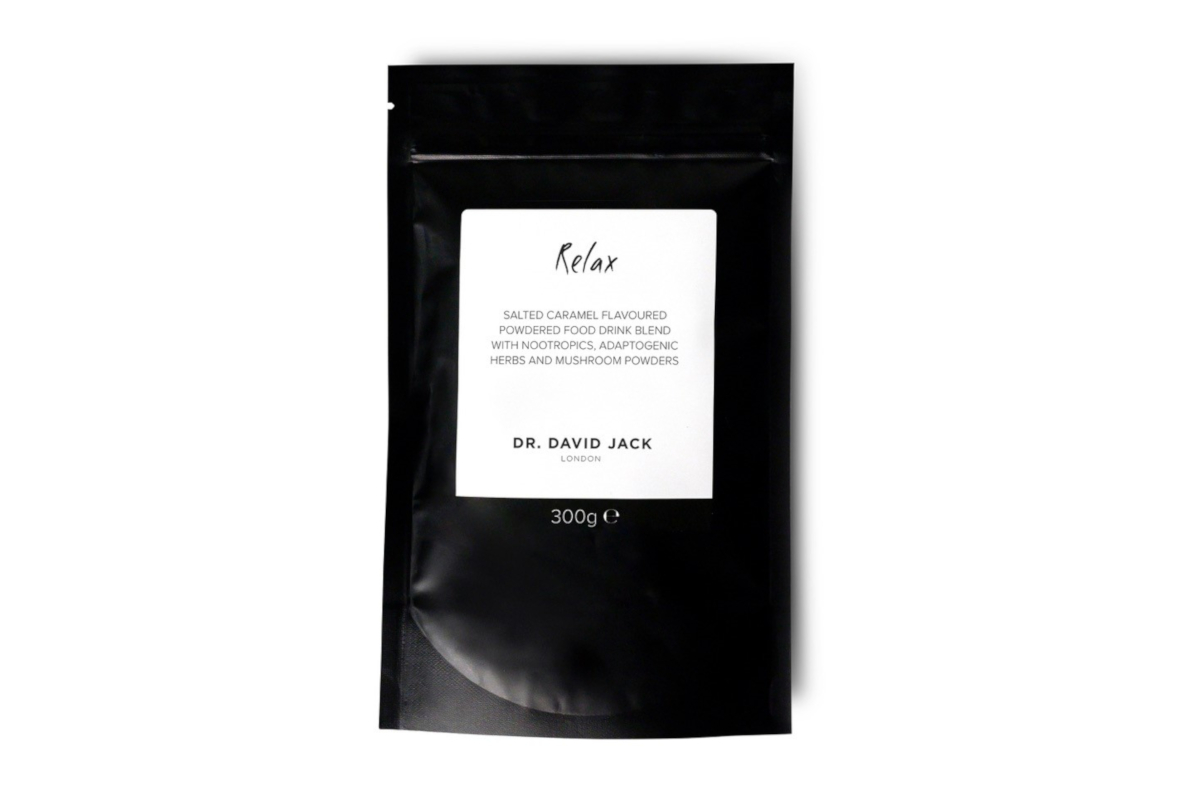 Dr. David Jack has built up a reputation for being a considered and holistic practitioner in the field of aesthetic medicine. It is well known that stress, anxiety and insomnia can have major effects on the skin, both in terms of skin ageing and also is a major factor in skin conditions such as adult acne. With this in mind, he decided to create a supplement that helps address some of these issues with natural and plant-based ingredients. In line with holistic thinking on the benefits of certain mushrooms, nootropics and adaptogens, Relax is a blend of 17 ingredients chosen for their relaxing and mood boosting effects.
The supplement is designed to be taken as an evening drink and comes as a naturally flavoured powder that is mixed with hot water to create a fortified hot chocolate-salted caramel drink. The drink combines adaptogens, which are used in traditional Chinese, and ayurvedic medicine to regulate the effects of stressors on the body, with nootropics (supplements which may improve certain aspects of cognitive function including mood and motivation) including 5-HTP, GABA, Choline and L-Theanine. Ayurvedic ingredients such as Bacopa Monnieri, which is believed to improve attention levels, have also been added.
SAMBUCOL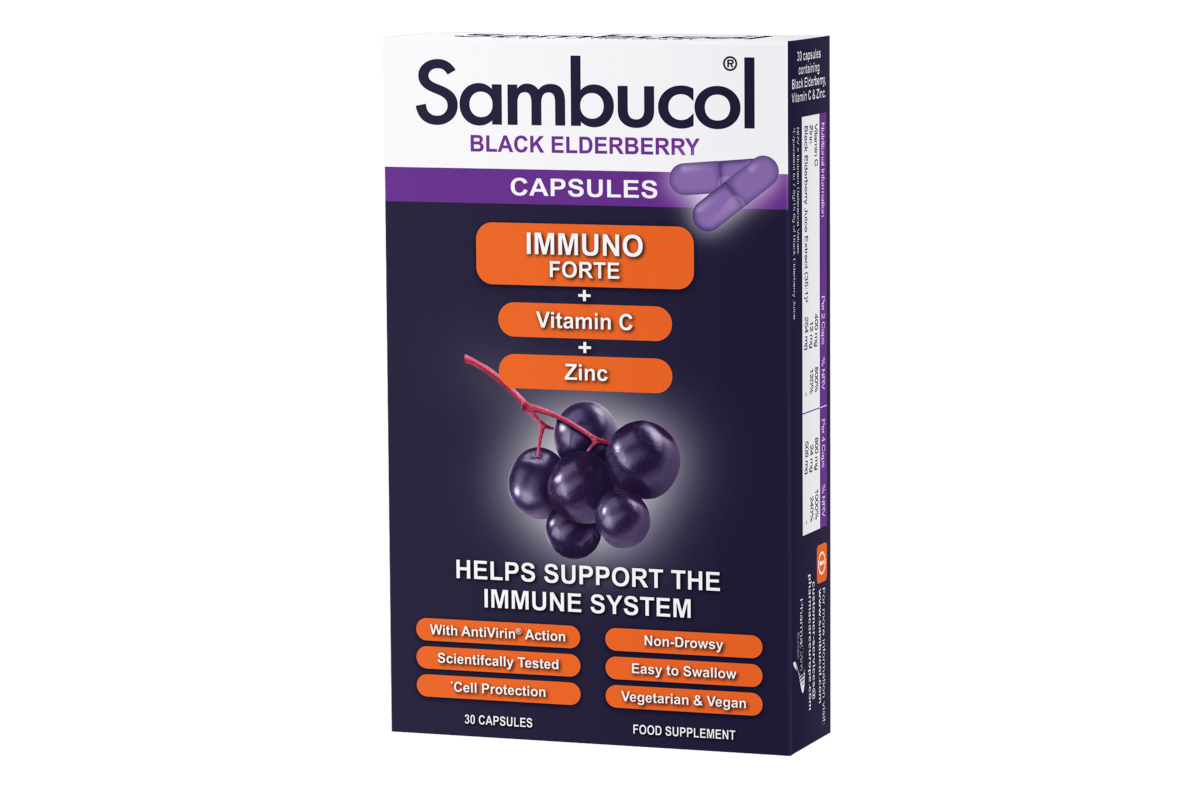 Widely recognised internationally for its anti-viral and immune defence properties, Sambucol uses Black Elderberries that are clinically proven to help to reduce the spread of infectious viruses, protect healthy cells, boost immunity and reduce symptoms, making it a beneficial addition to your household and daily routine.
BETTERYOU VEGAN HEALTH ORAL SPRAY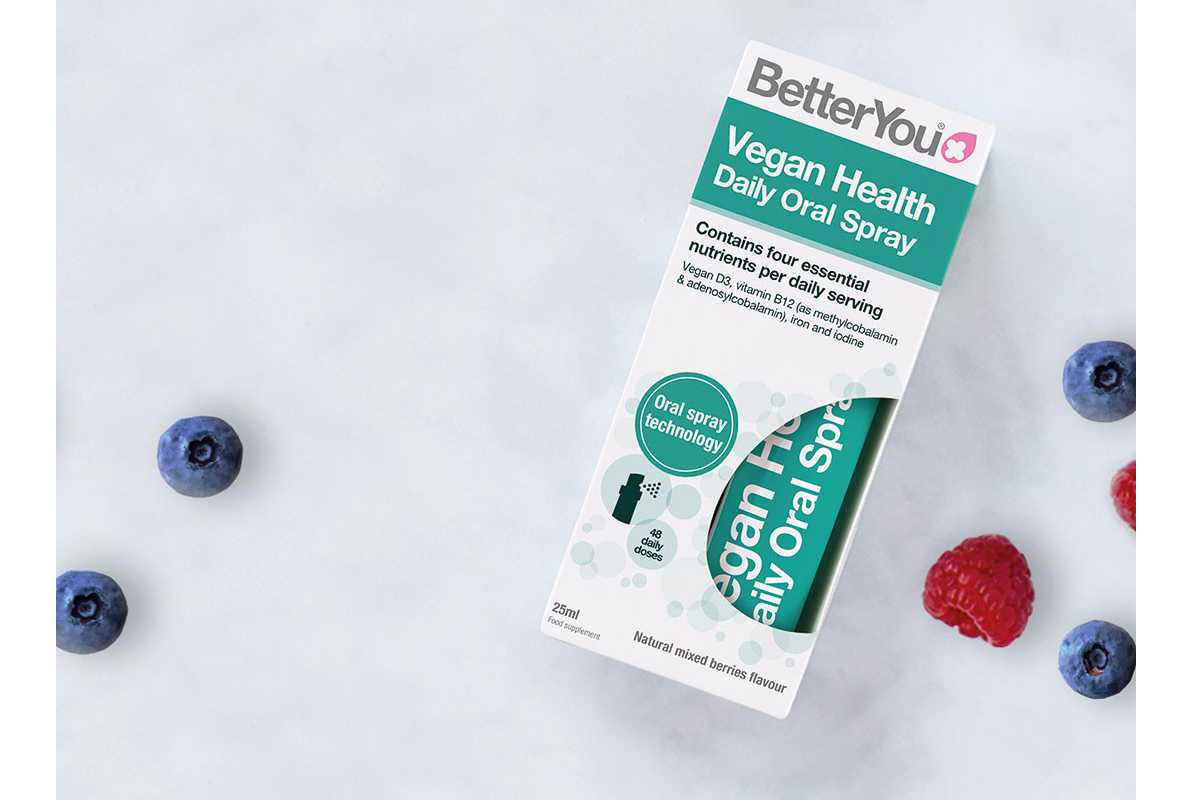 BetterYou Vegan Health Oral Spray contains a combination of nutrients scientifically formulated to support vegan health, including vegan D3, vitamin B12, iron and iodine. The formulation provides fast, effective absorption of nutrients typically underrepresented in vegan and vegetarian diets, in a great-tasting, natural mixed berries flavour spray.
MOJU VITAMIN D SHOTS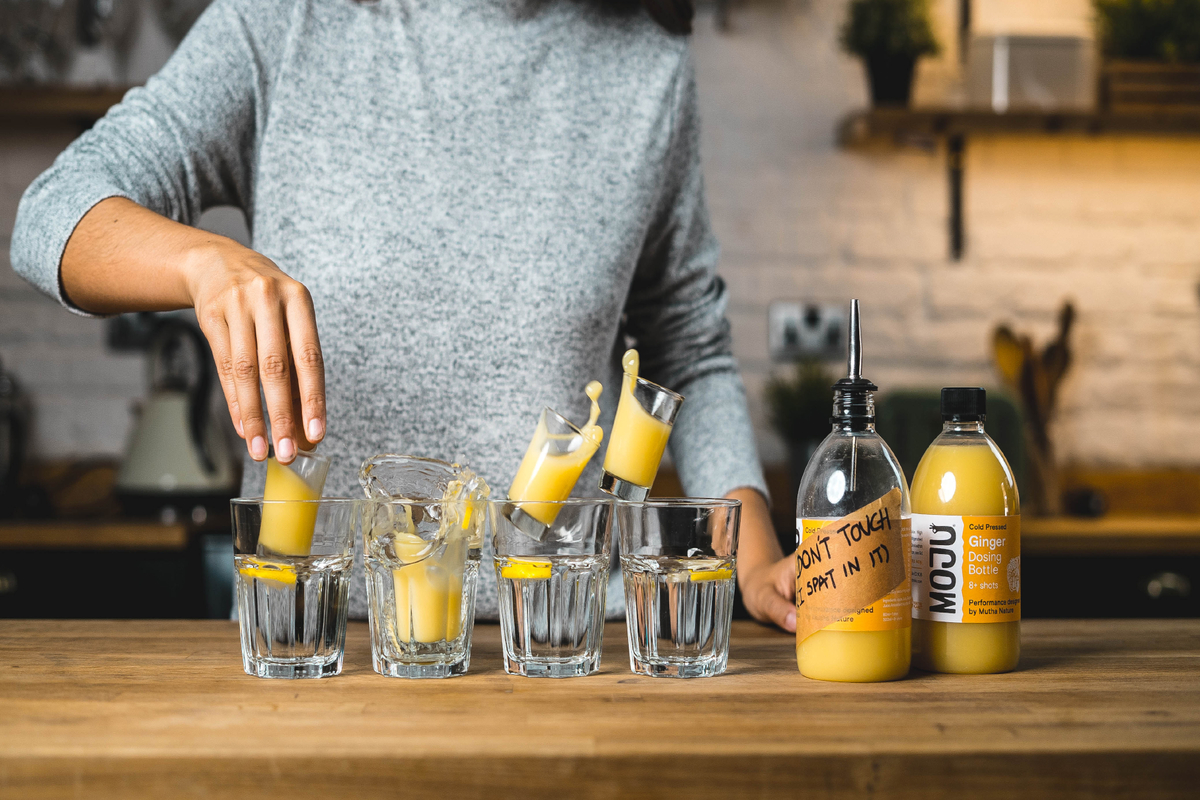 MOJU's delicious vitamin D Shot is perfect for boosting your daily vitamin D intake. Each shot contains 396% RI of Vitamin D, which has been naturally sourced from seaweed and combined with fresh-pressed ginger, turmeric root, and echinacea, to give your body and bones some essential plant-based back-up.
As well as providing an essential Vitamin D boost, each shot is bursting with bold flavour and, like all MOJU products, includes no artificial colours or flavourings. If, like us, you struggle to get going in the morning, the powerful ginger kick is just what the doctor ordered.
By Rosie
Main image: Nutri-Genetix
Get your weekly DOSE fix here: SIGN UP FOR OUR NEWSLETTER